Trending Thanksgiving Outfits
Trending Thanksgiving Outfits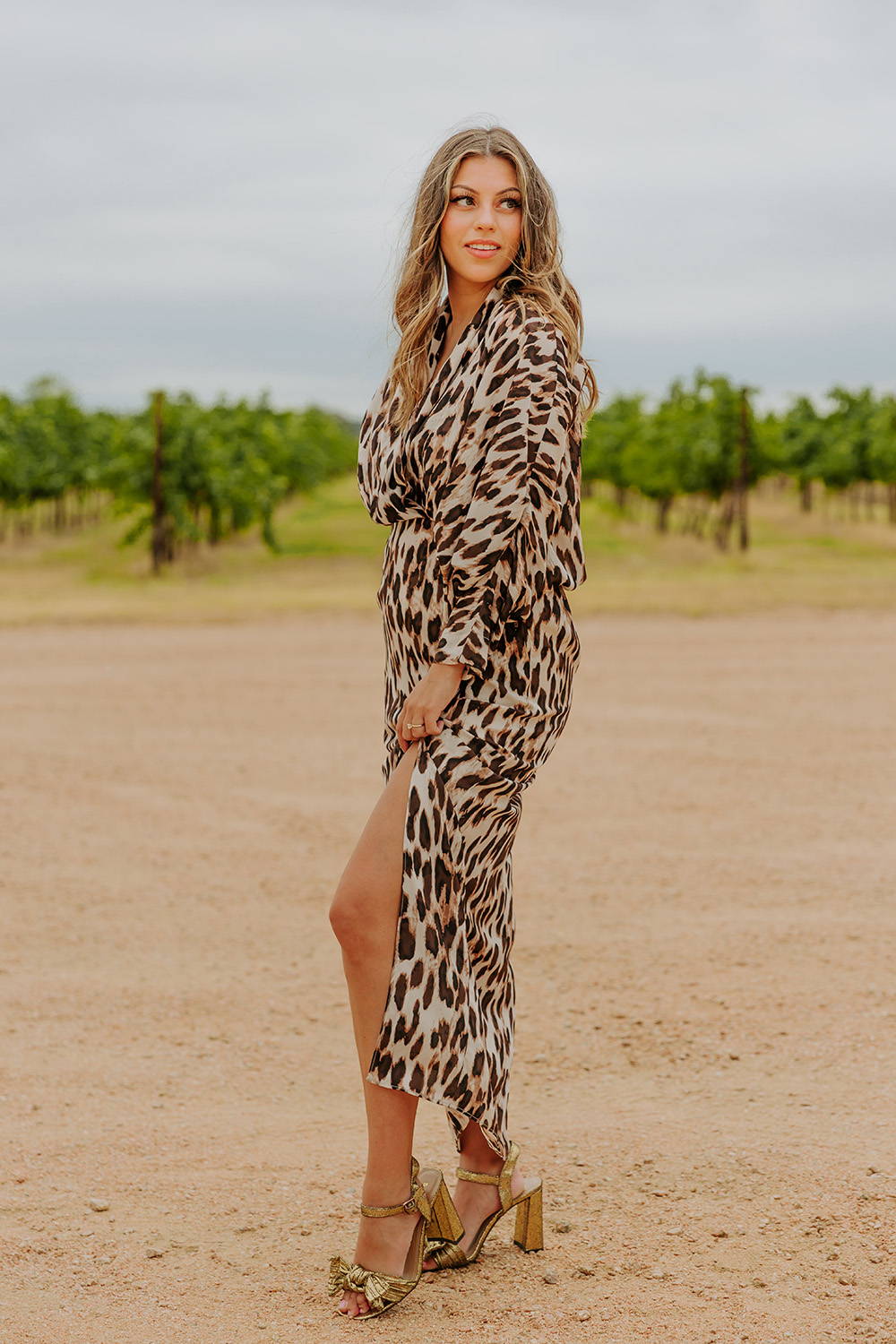 The holiday season is officially here and Thanksgiving is right around the corner! This year, we are dressing for dopamine and putting our best foot forward as we gather for the scrumptious holiday. (Although, we very well may be changing into our cozies after stuffing our faces!)
Whether your family prefers to sit around the living room watching football all day or, gathers at the dining room table to enjoy the Thanksgiving feast, we have styles to ensure this is your best-dressed Thanksgiving!
From dresses that scream hostess, to mini dresses that can be dressed up or down depending on your holiday style, to everyday blouses you will wear well past Thanksgiving, the BabeCrew is sharing the top looks to stuff your cart with!
*The last day for guaranteed Turkey Day UPS Ground Shipping is 11/11 so, ORDER EARLY!*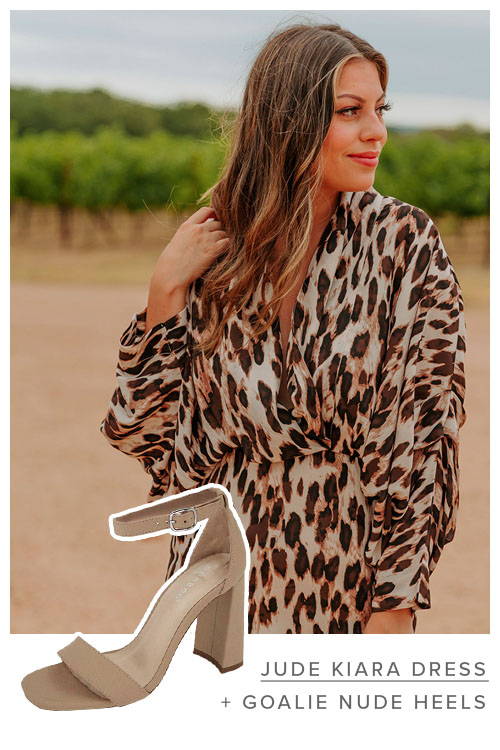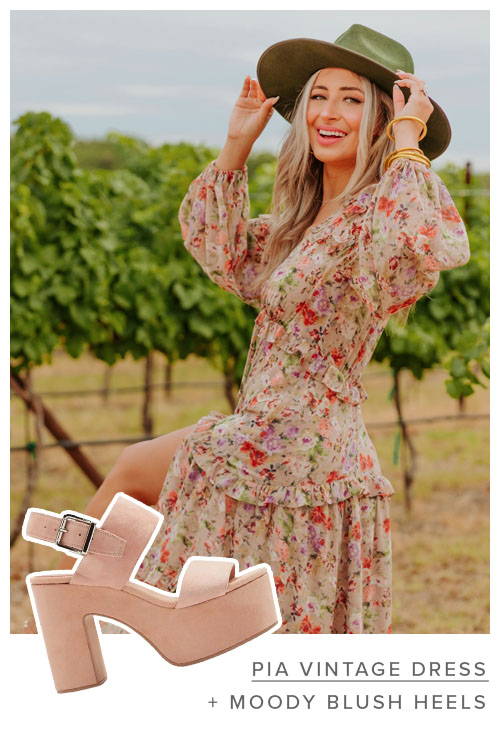 In charge of hosting Thanksgiving this year? We know how daunting and stressful that can be! One thing you shouldn't have to worry about is your outfit. Our top two dresses to win you hostess-with-the-mostess include the Jude maxi dress in Kiara pattern and Pia maxi dress in Vintage floral pattern!
The Jude maxi dress is sophisticated and chic, offering a lightweight material with a breezy, kimono style top, loose long sleeves, and a more fitted bottom skirt. This maxi is lined to the knee and adds some flair with a slit to the knee on one side. Add a pair of short ankle booties or platform heels for your Thanksgiving OOTD!
The Pia maxi dress has been a top seller this season! This whimsical maxi spotlights a plunging v neckline, long balloon sleeves with elastic wrists, an open back with 3 button closures down, ruffle trim detail throughout, and two mid-thigh leg slits on each side. Pia zips in the back and offers the most flattering fit on every body type! Complete your Thanksgiving hostess look with a pair of short booties and a wide brim hat!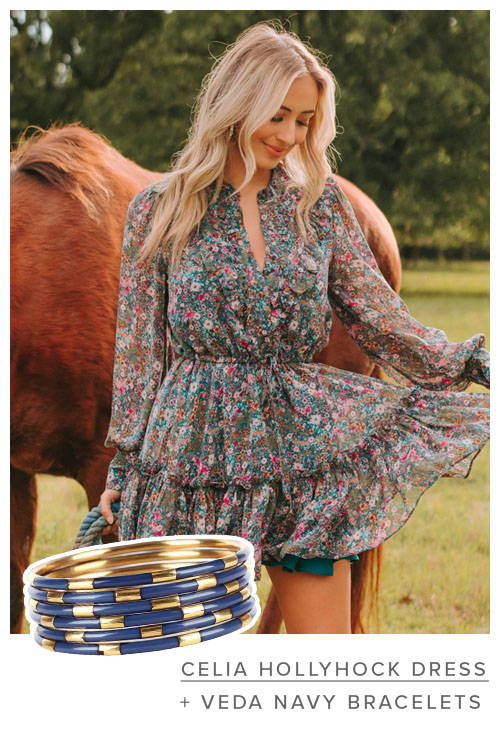 If you are a mini dress connoisseur like the majority of the BabeCrew, this section is for you. One of the best things about BuddyLove's mini dresses is the versatility they offer! These styles are perfect for dressing up or down, depending on your individual style - especially for the holidays! Since launching this fall, the Tammy mini dress and Celia mini dress have been the Babe's go-to looks for all occasions.
The Tammy mini dress in Viola print is one of our favorites for Thanksgiving! Tammy highlights a flirty fit with large ruffles down the skirt, an adjustable tie sweetheart neckline with bust cut out, smocked back panel, lightweight liner, and smocked back panel. This floral mini dress looks darling with ankle booties, chunky heels, or trendy sneakers!
Our Celia mini dress takes a new twist on the fan favorite Grace mini dress, with an elevated neckline that includes ruffle and pleated detailing, front button closures down the bust, loose long sleeves with button closure wrists, and an adjustable drawstring waist. Celia is another mini dress that can be dressed up with tall boots or platform heels or, kept casual with trendy sneakers!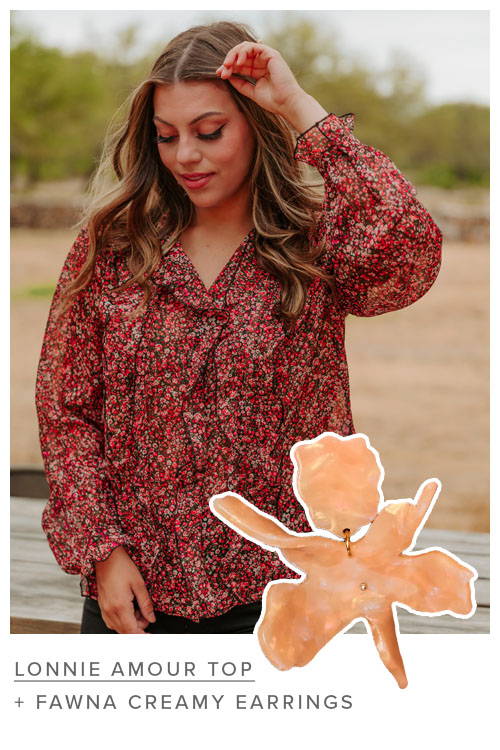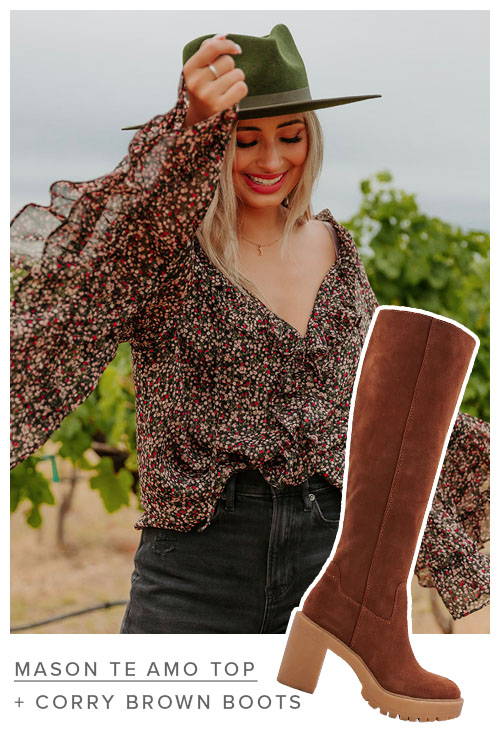 Lastly, our TOP picks for the Thanksgiving holiday include the Lonnie blouse in Amour pattern, and Mason blouse in Te Amo pattern. Both of these ditsy floral prints are perfect for the holiday and beyond! The Lonnie and Mason tops are both feminine, flirty, and will be worn time and time again.
The Lonnie top highlights large ruffle trim down the front, button closures at the bust, a lightweight material, breezy long sleeves with ruffle trim detailing, and a loose fit - perfect for Thanksgiving! Style the Lonnie top with a pair of skinny jeans and booties or, faux leather leggings and trendy sneakers for a casual-cute holiday outfit!
Our Mason top is a boho dream with a loose, flowy fit, dramatic ruffle tiered long bell sleeves, and a v neckline with ruffle trim detailing. We love this ditsy floral top paired with a wide brim hat, high-rise denim jeans, and a pair of lug boots for celebrating Thanksgiving with friends and family!