Napa Valley Girl's Trip Travel Guide
Napa Valley Girl's Trip Travel Guide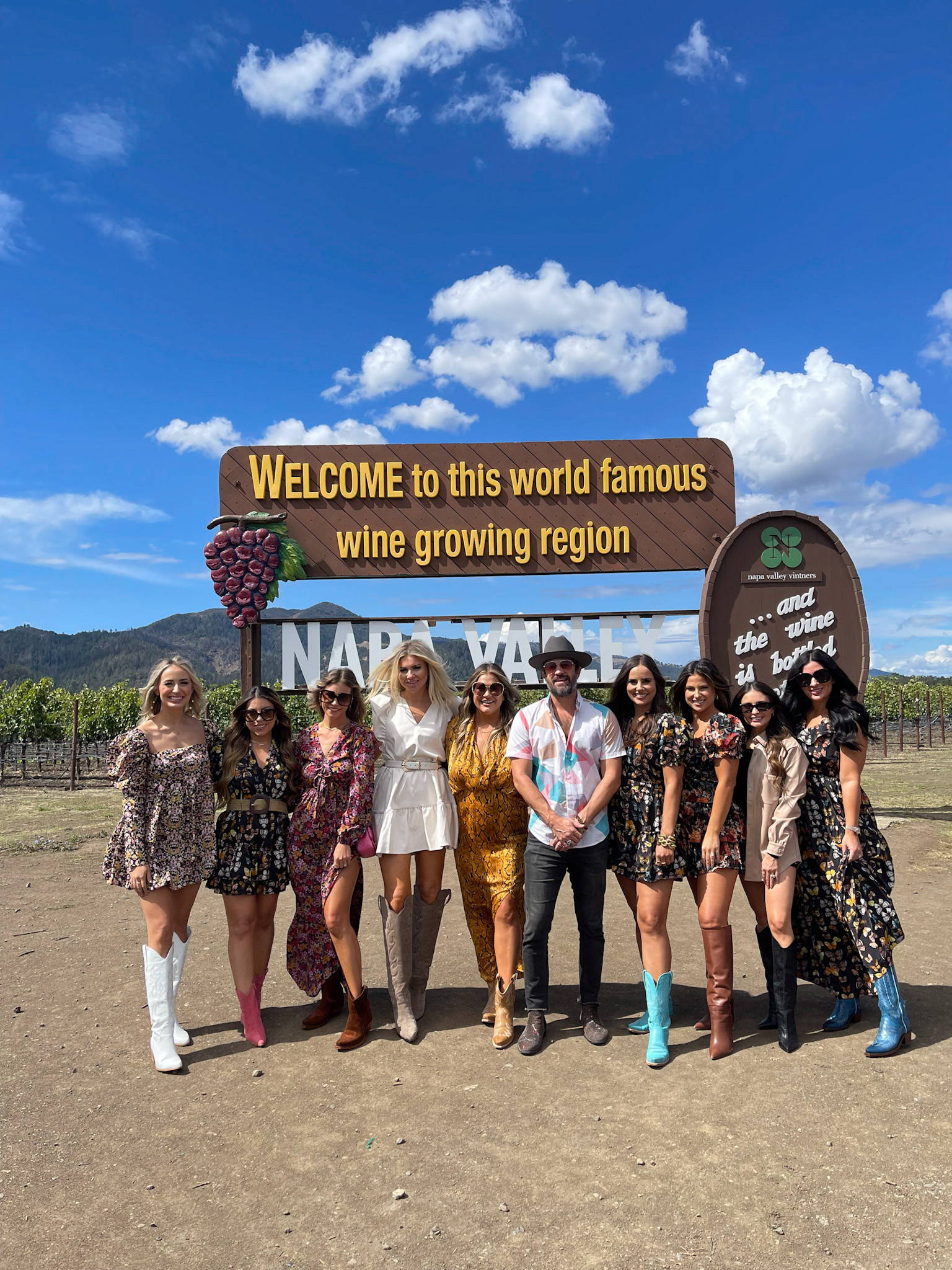 Looking for the ultimate girl's trip destination?! Napa Valley, California is THE place for an unforgettable getaway with your crew! The BuddyLove Brand Team went back for the second year in a row with some of your favorite influencers!
September is a great time to visit Napa as it is harvest season in wine country. The vineyards are filled with big, beautiful grapes that you can eat right off the vine, temperatures are ideal with highs in the 70s, and the views across Napa simply cannot be beat!
We went back to several of our favorite wineries and restaurants, and added even more to our list of must-visit! Known as the number one wine destination in the U.S., Napa Valley boasts over 400 wineries and produces legendary, world-class wines.
That's not all this wine region has to offer! Napa is also known for their impeccable culinary scene, endless outdoor excursion opportunities, luxury spas, and so much more. There is truly something for everyone in Napa Valley!
Today, we are sharing all the details of our time in Napa with must-visit wineries, top cuisine recommendations, and of course, WHAT TO WEAR!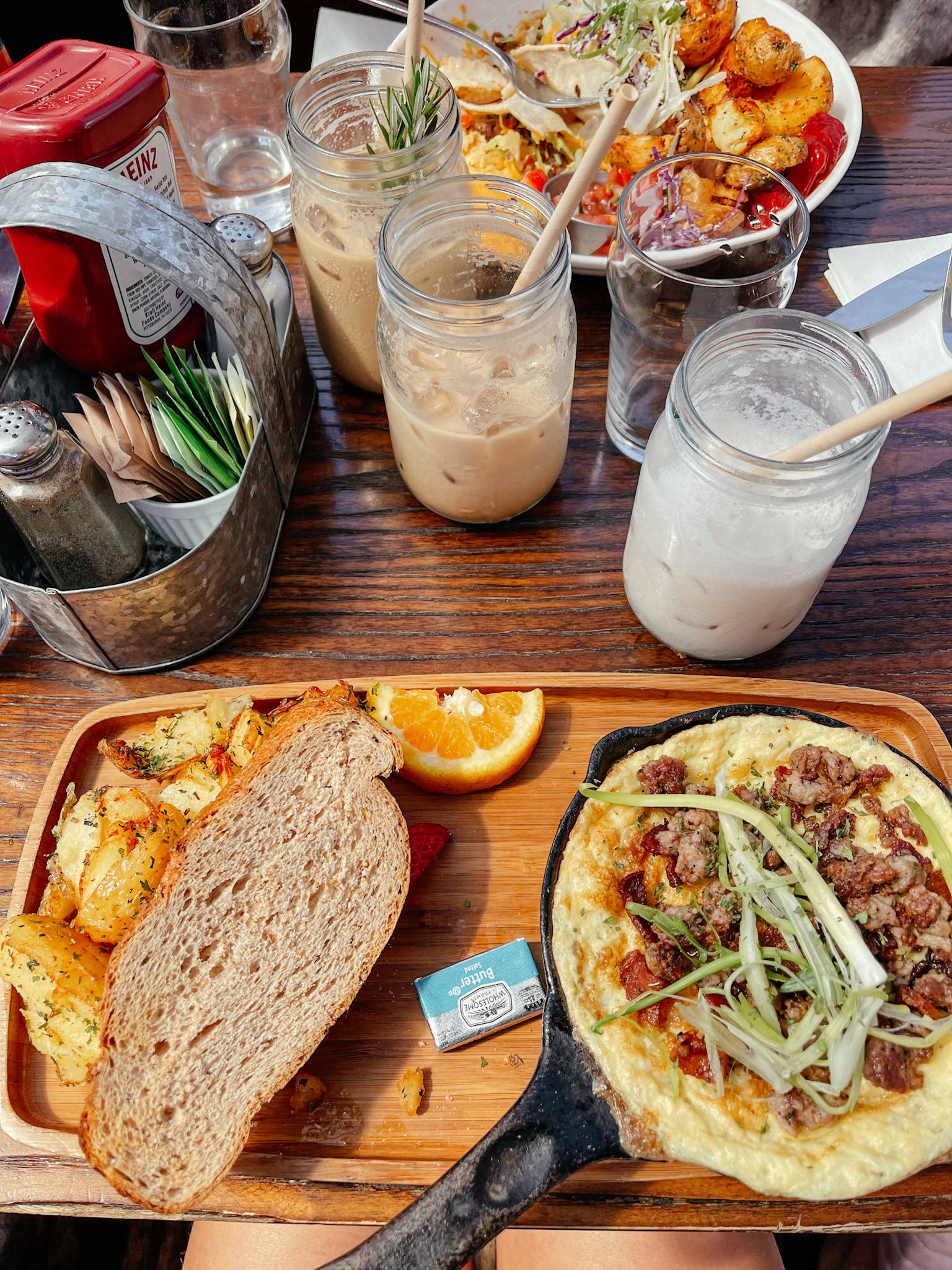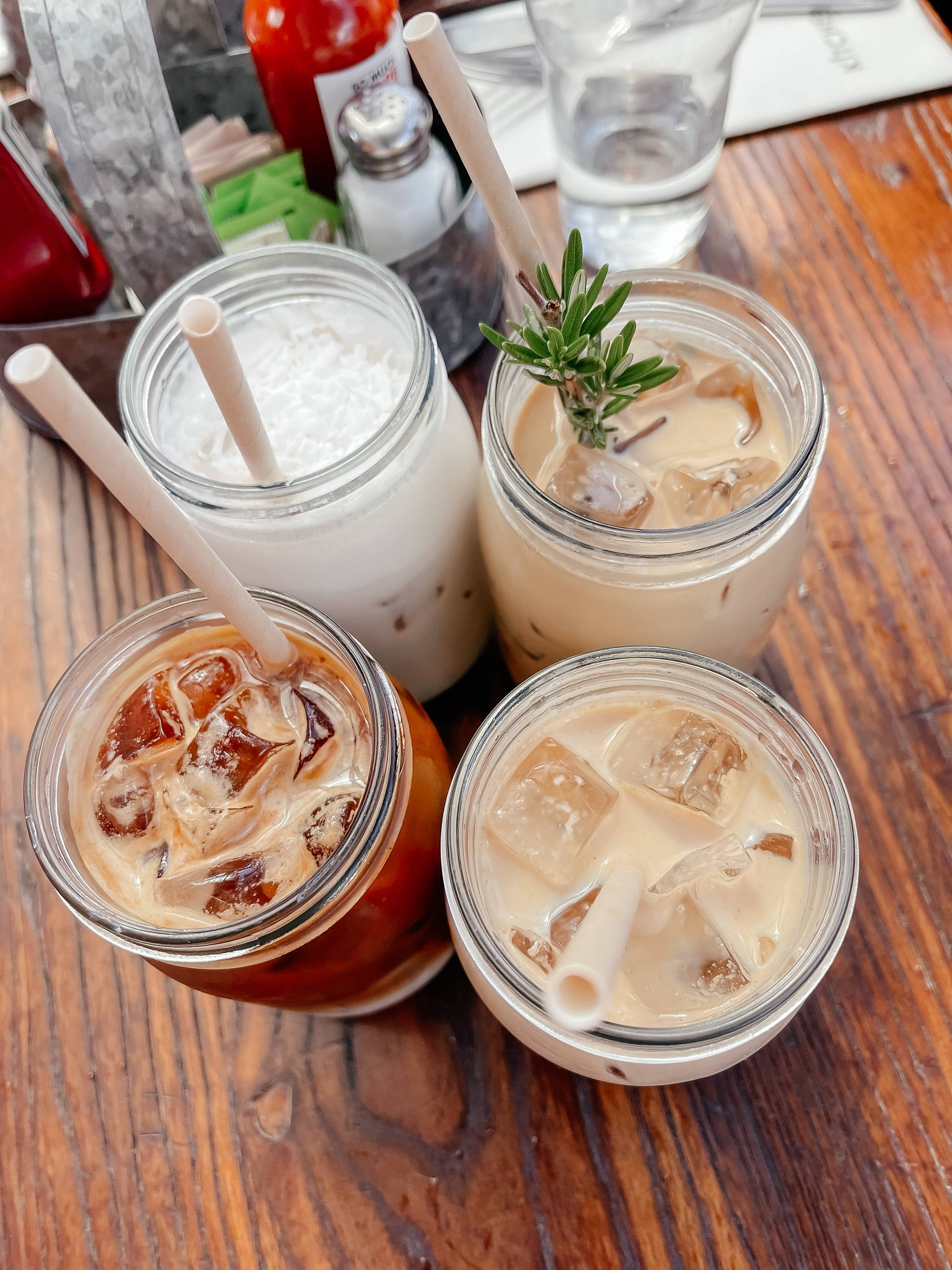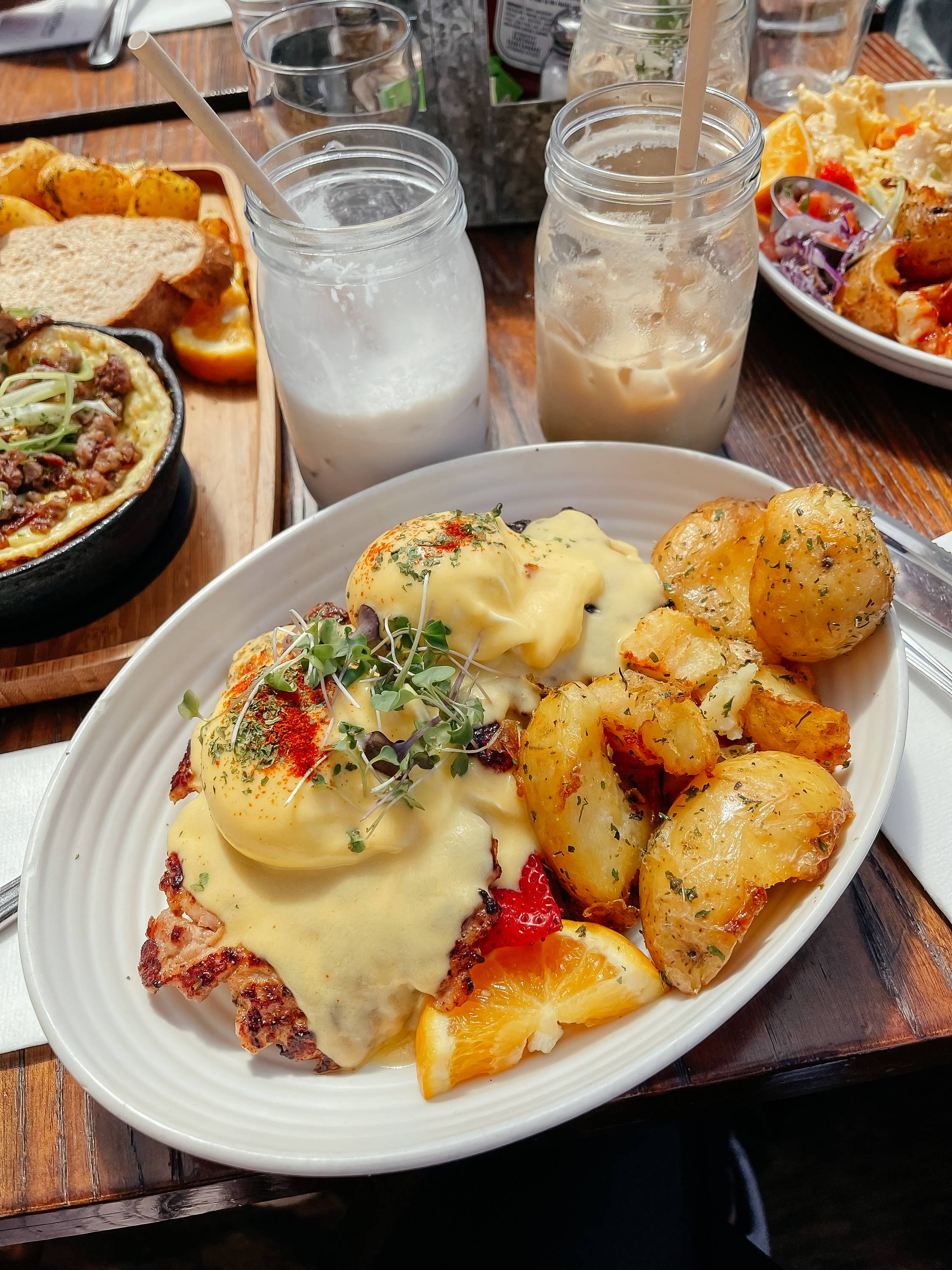 Once our girl gang touched down in Oakland, California, we headed to Kitchen Story for brunch. Offering a menu that combines California cuisine with Asian influences, Kitchen Story's breakfast and brunch menu serves top-quality food in a fun atmosphere.
The BabeCrew's brunch picks included the Tornado Galbi Omurice, Piggy Soufflegg, Frisco Benedict, and all of the iced lattes. Each dish was divine and gave us the boost of energy we needed to get our trip going.
CHECK-IN - Hotel Yountville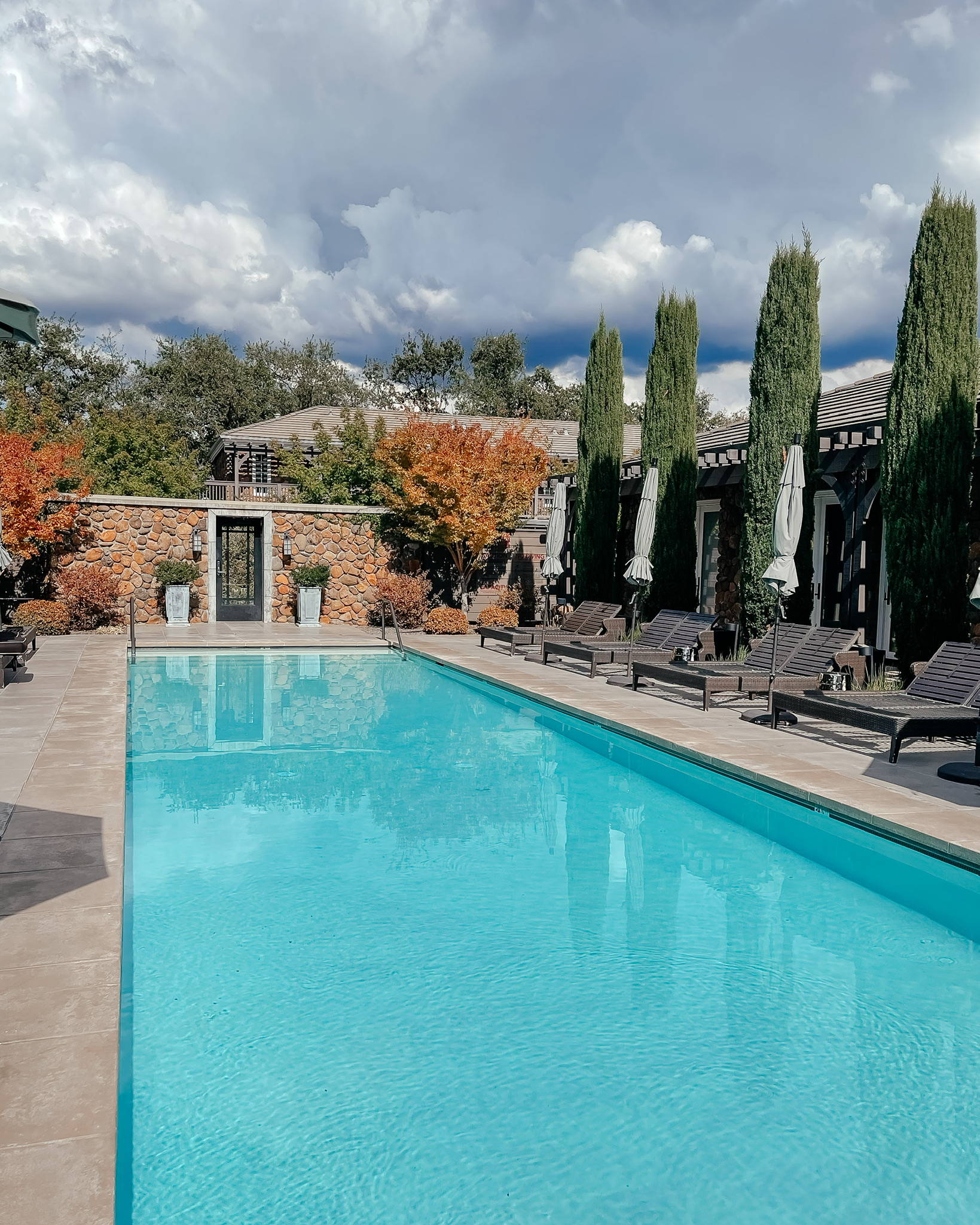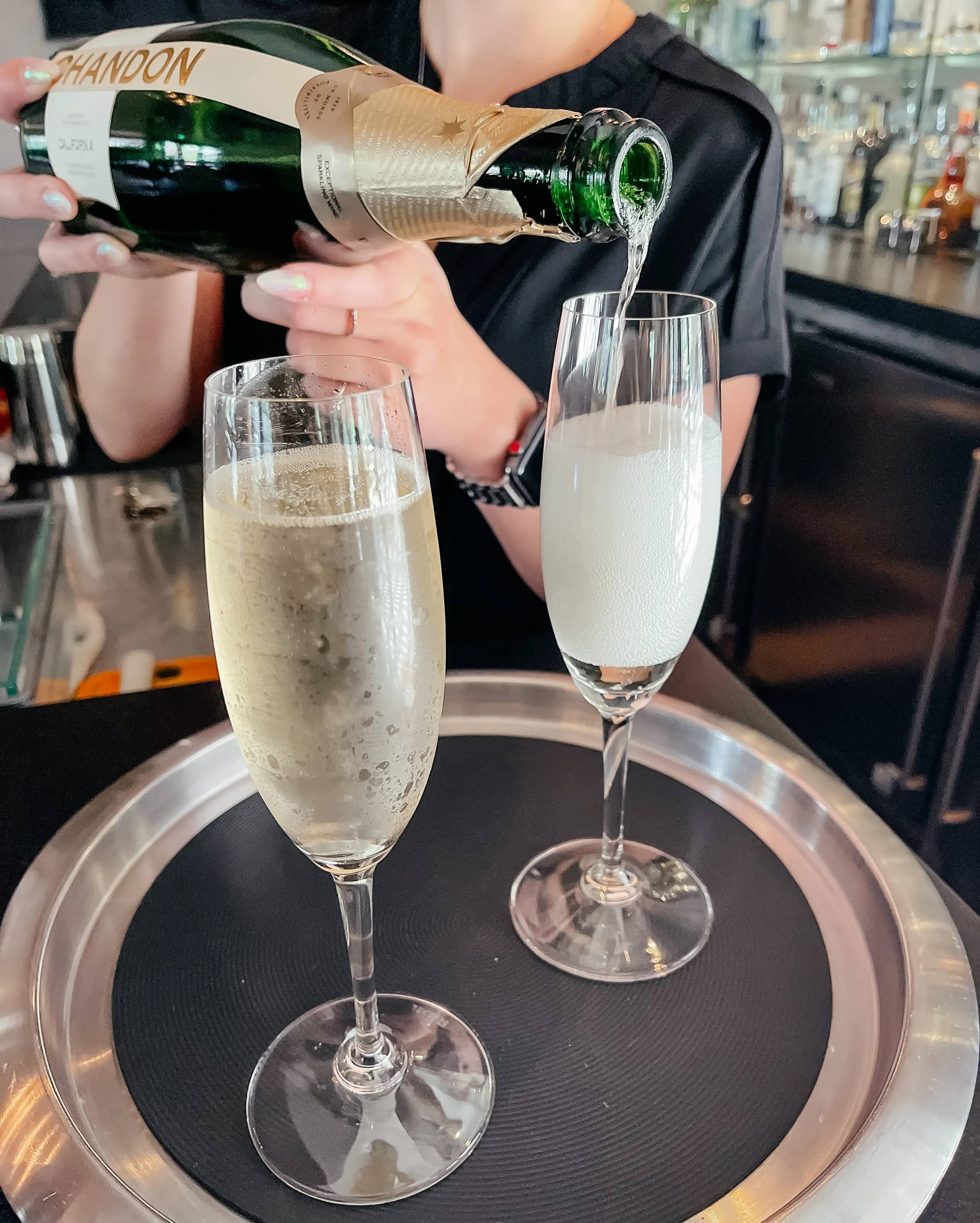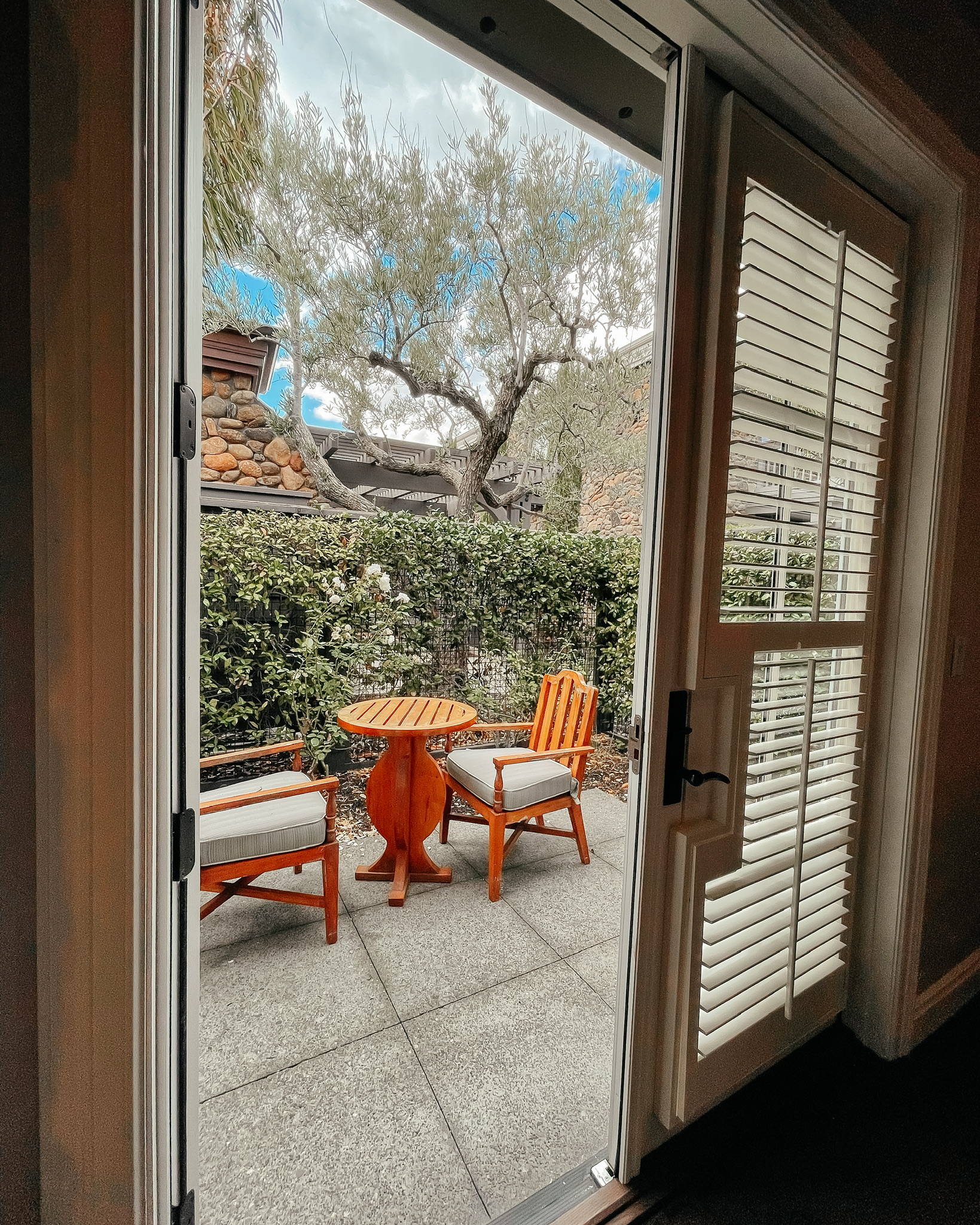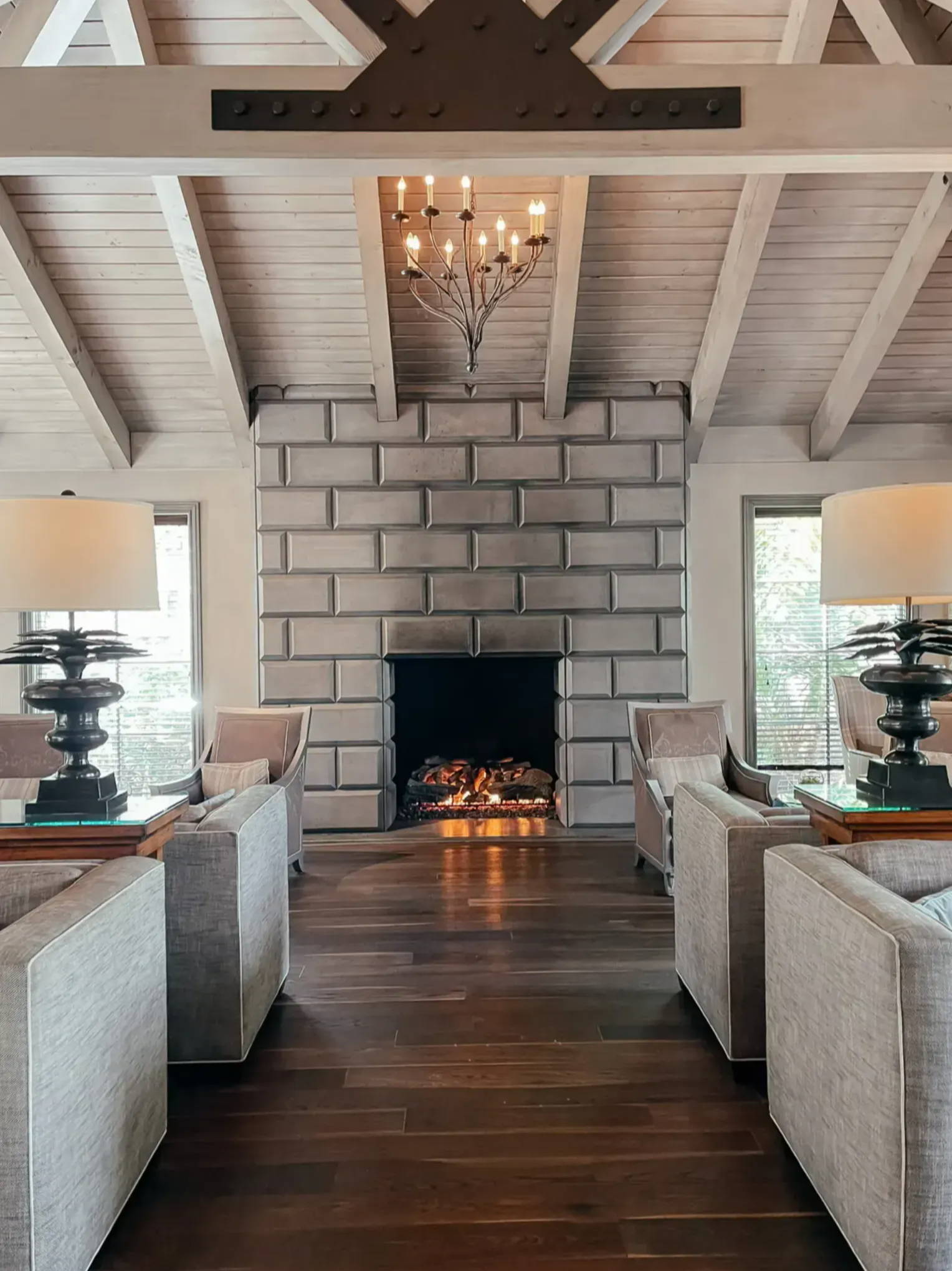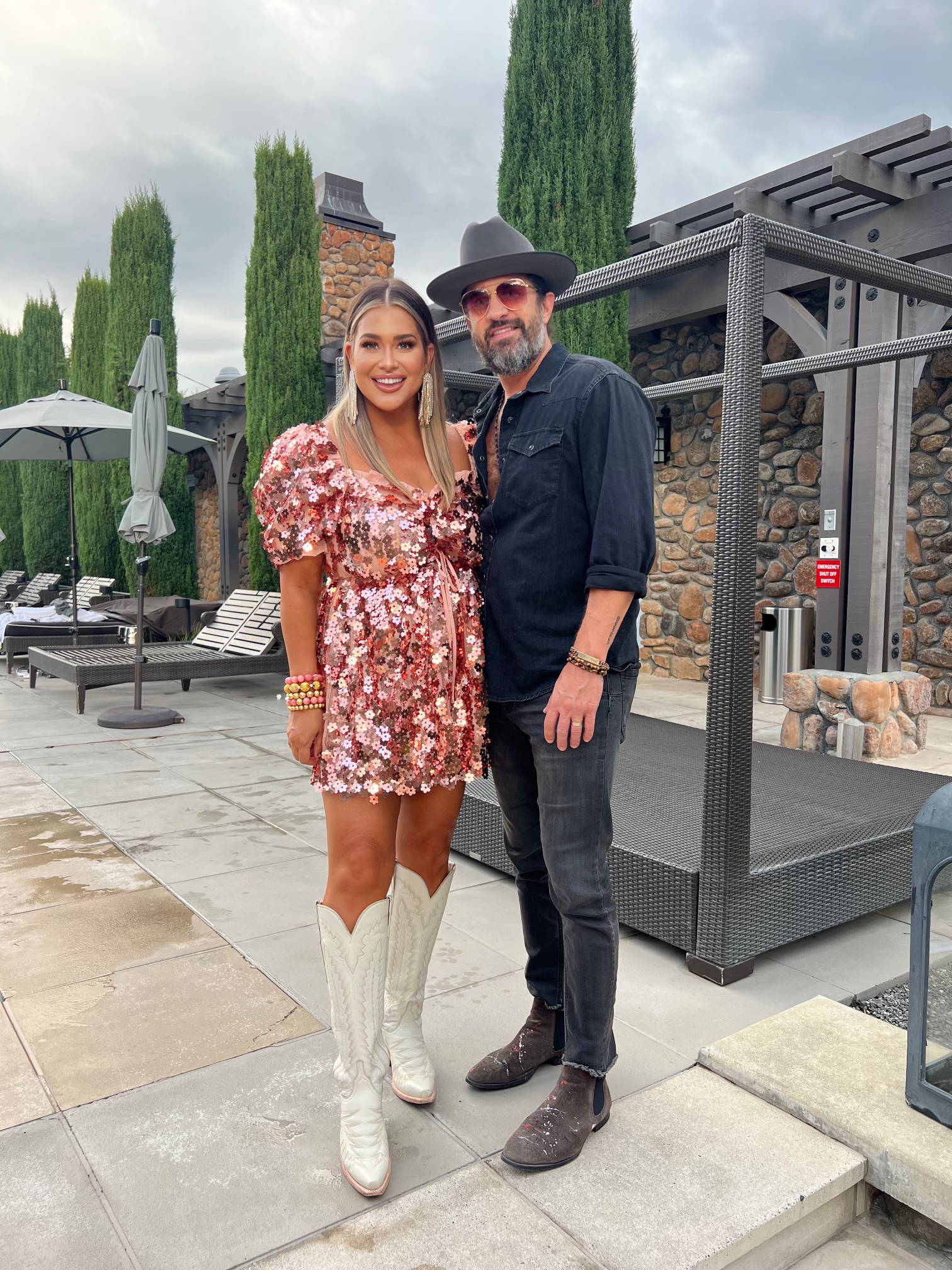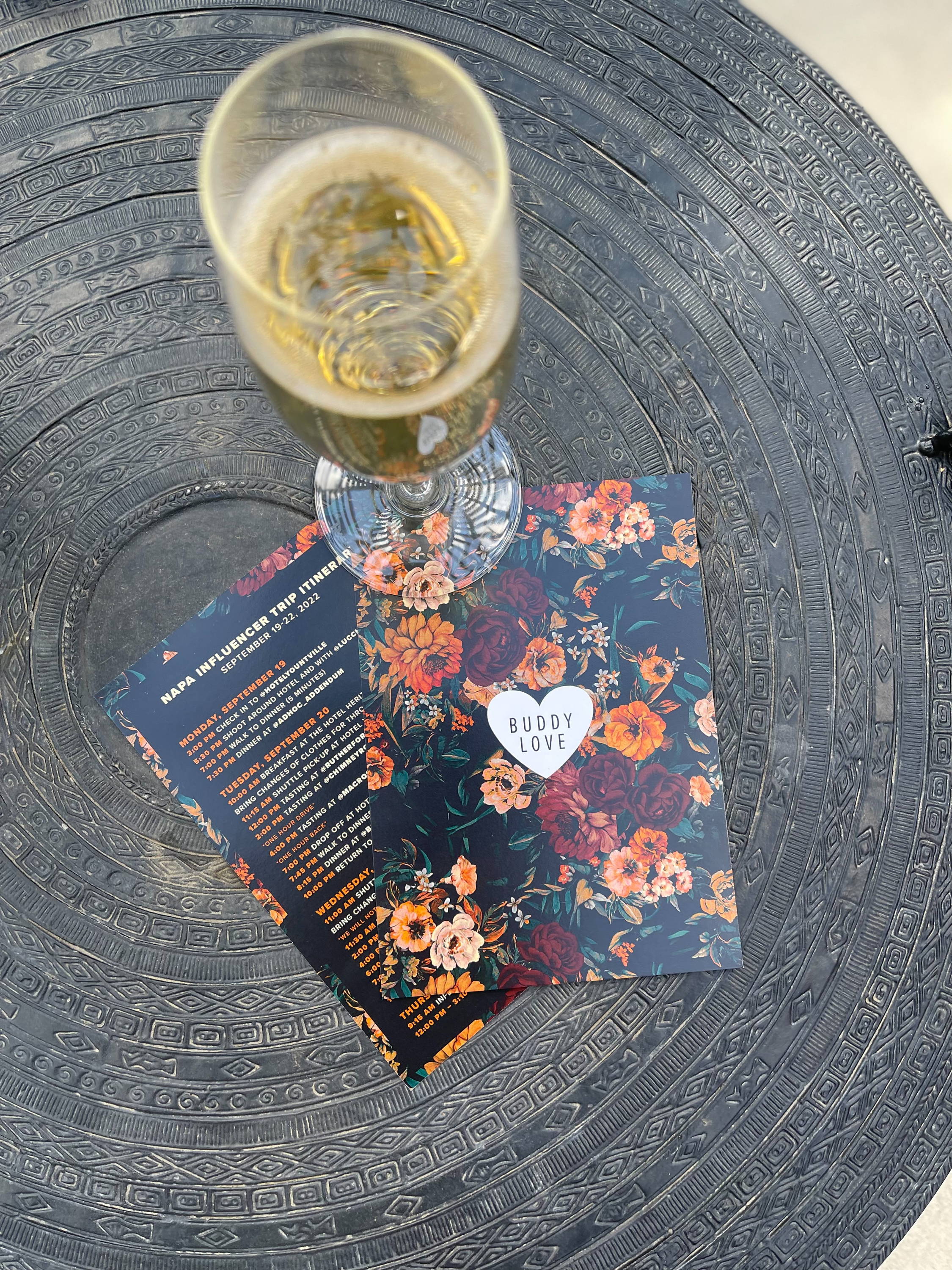 After refueling at Kitchen Story, we had about an hour drive to Yountville. Yountville is a smaller town in Napa's wine region and has gained the title of Napa Valley's Culinary Captial! This quaint town holds more Michelin stars per capita than anywhere else in the United States.
We had the pleasure of being hosted by Hotel Yountville and seriously cannot say enough good things about this property! Inspired by a traditional vineyard estate, Hotel Yountville offers unmatched service, luxury accommodations, spacious rooms, the most charming courtyard pool, and premier location.
Upon arrival, we were greeted by Hotel Yountville's incredible staff and sparkling glasses of champagne. Before settling in, we couldn't help but explore the whimsical property and soak in the views!
Once we were all checked in, we headed to our rooms to freshen up for our first night out in Napa! We were floored by the spacious yet cozy rooms, complete with a fireplace, large spa-tub, and private patio. Hotel Yountville was purely a dream!
Lucchese Photoshoot + Cocktail Hour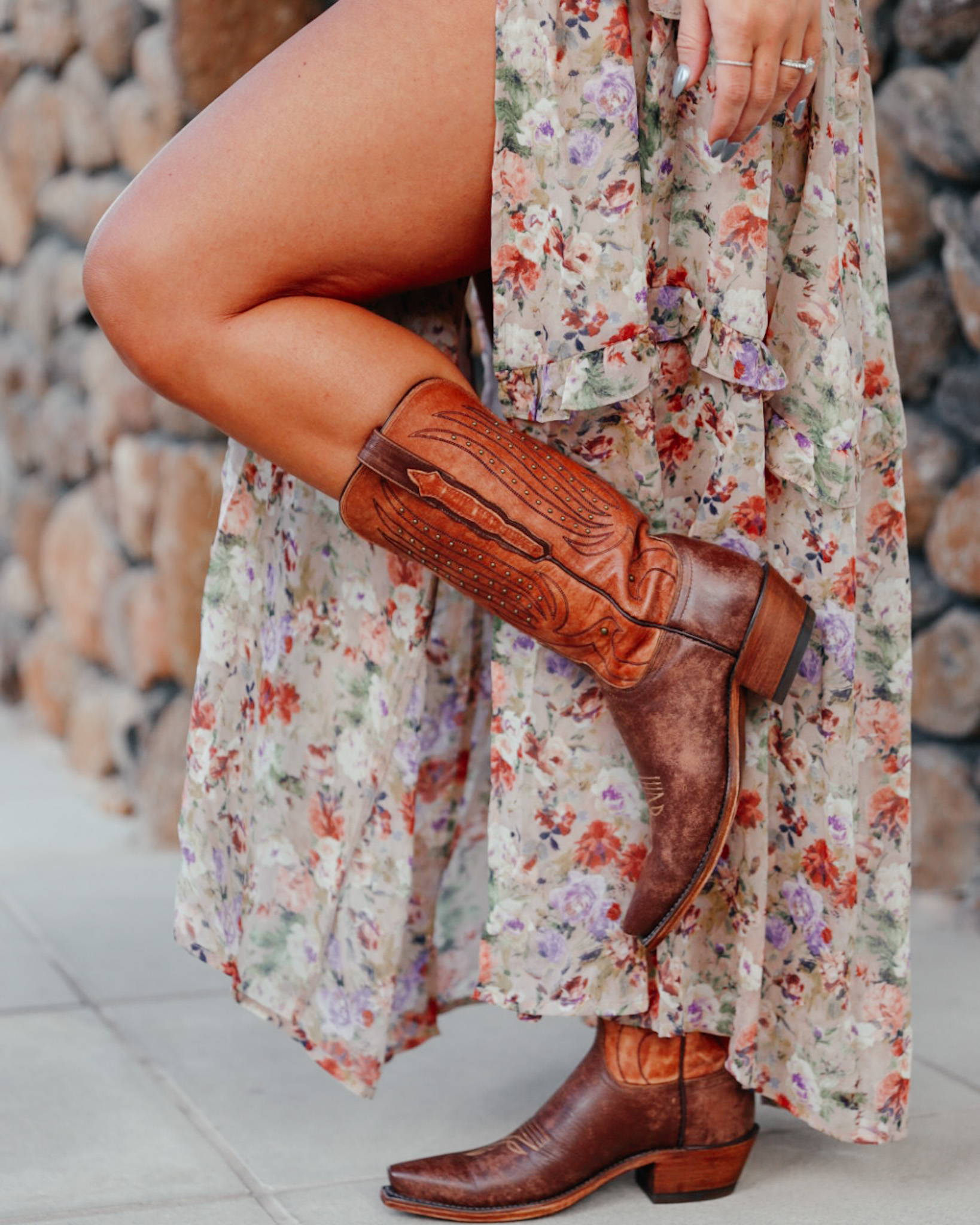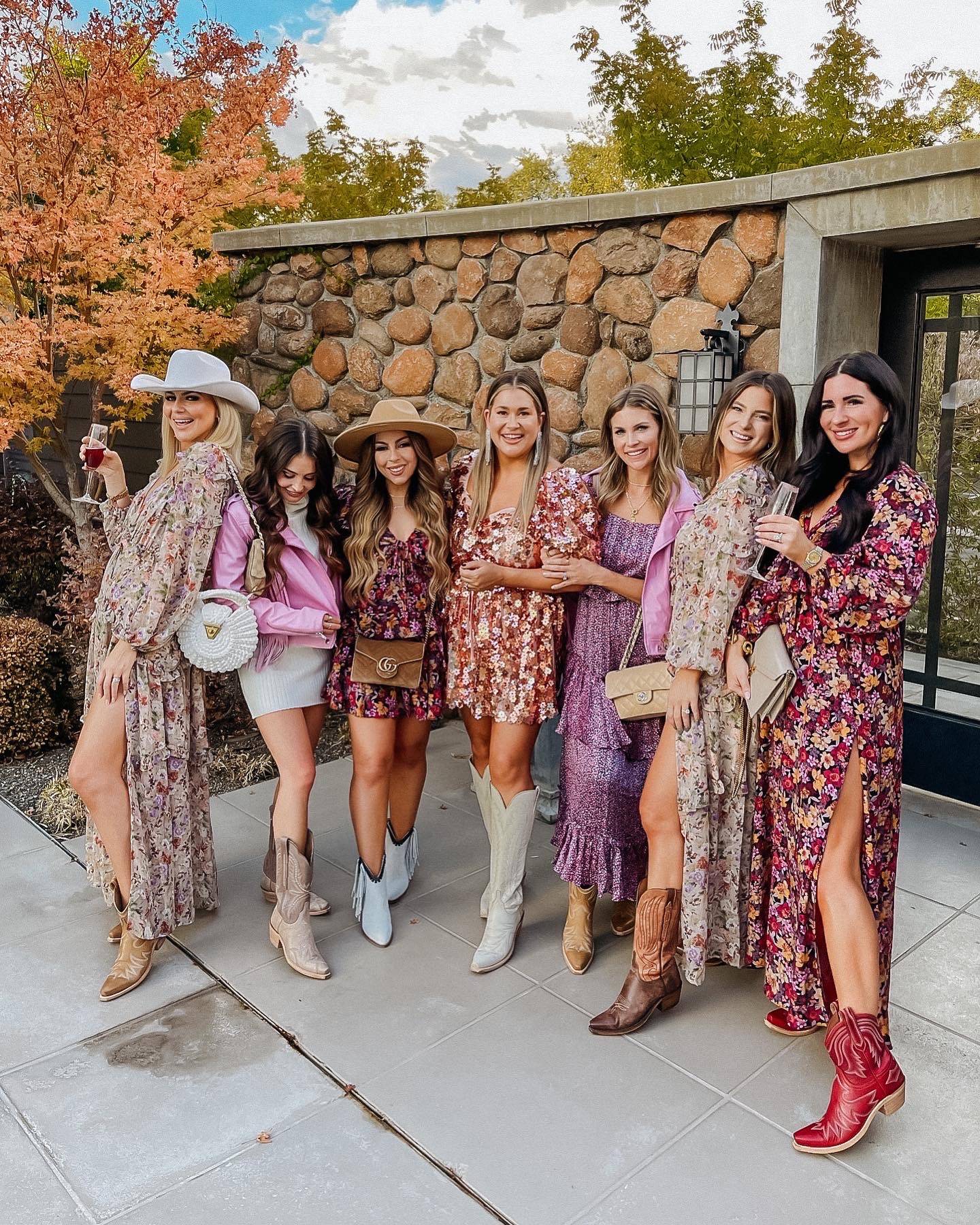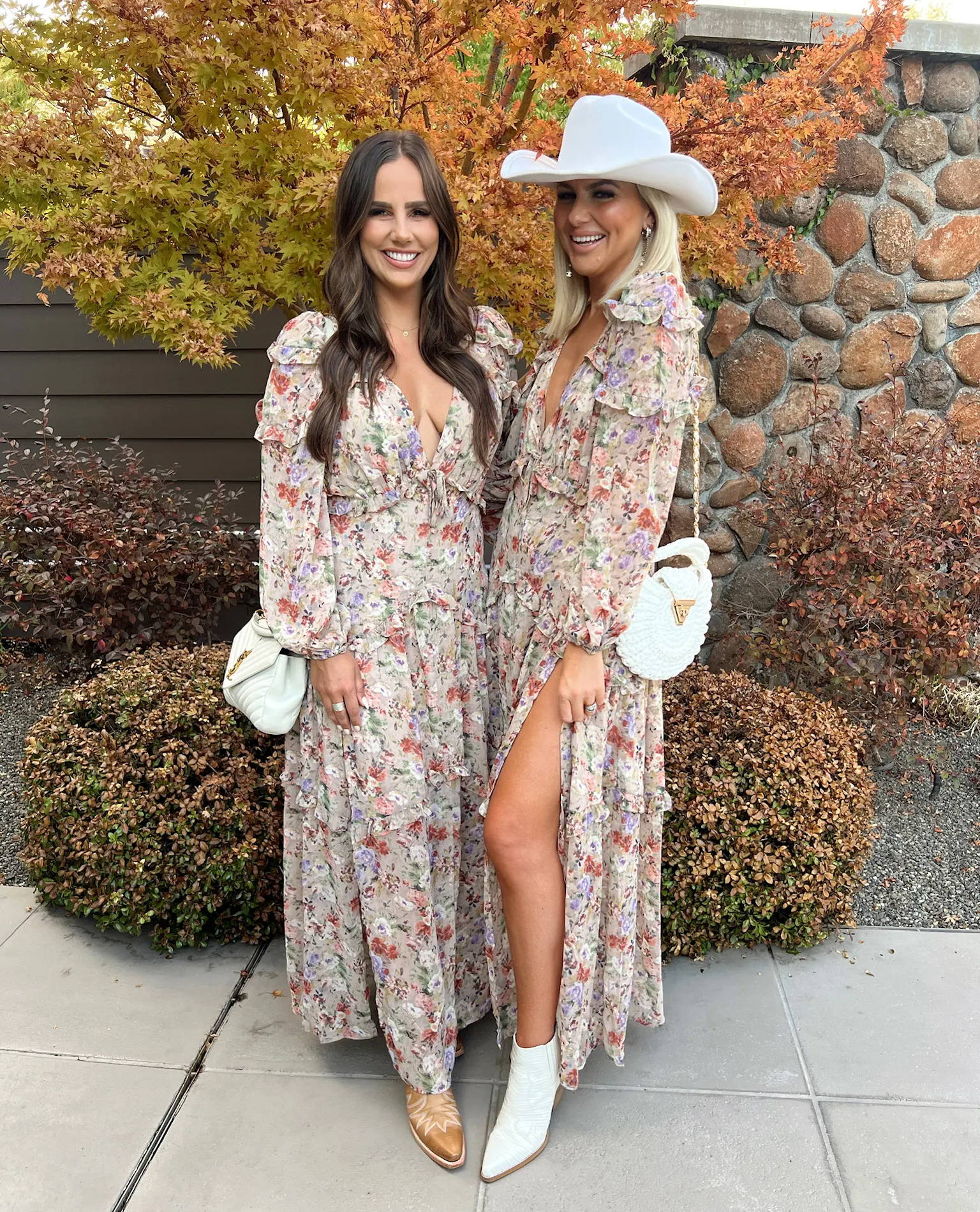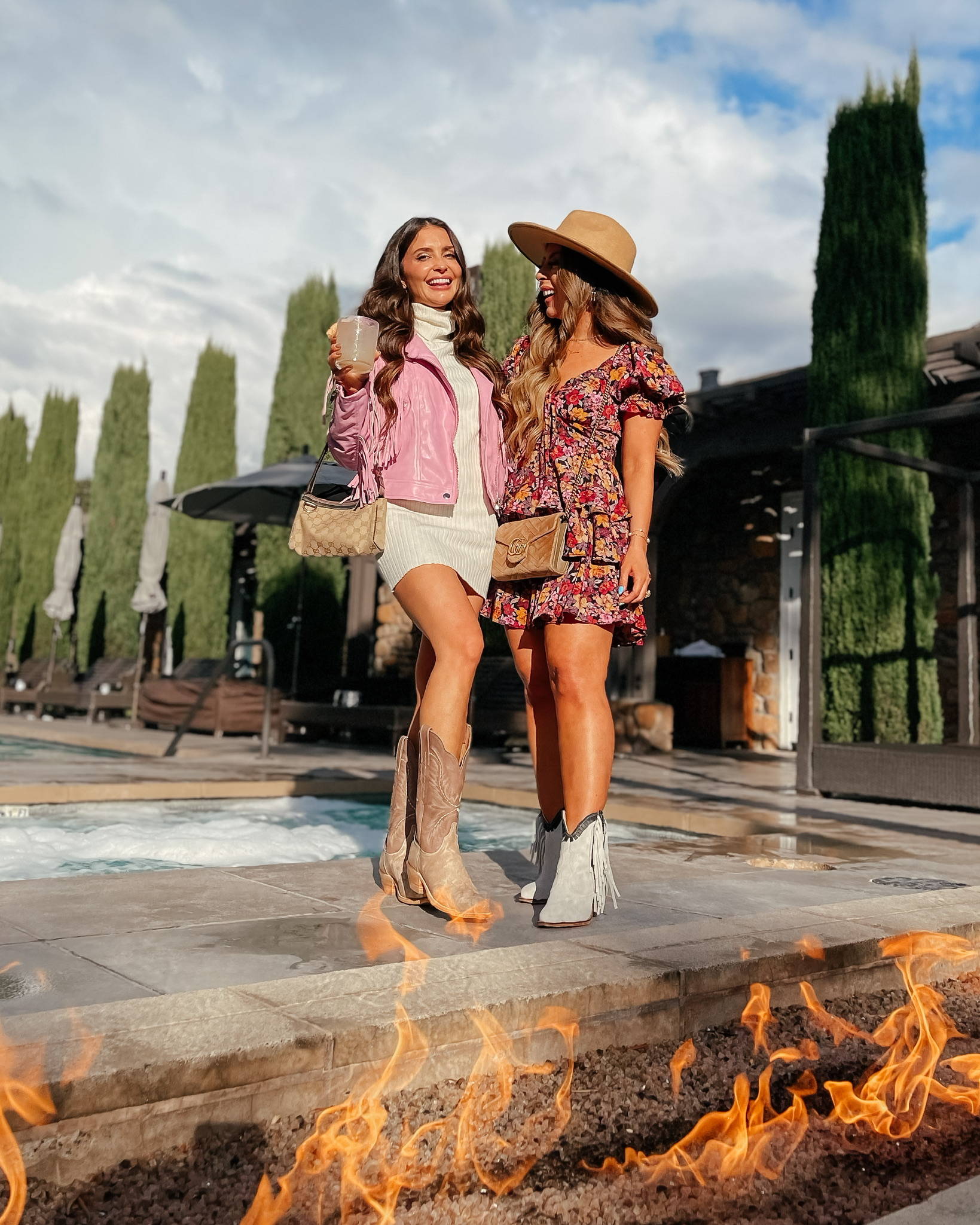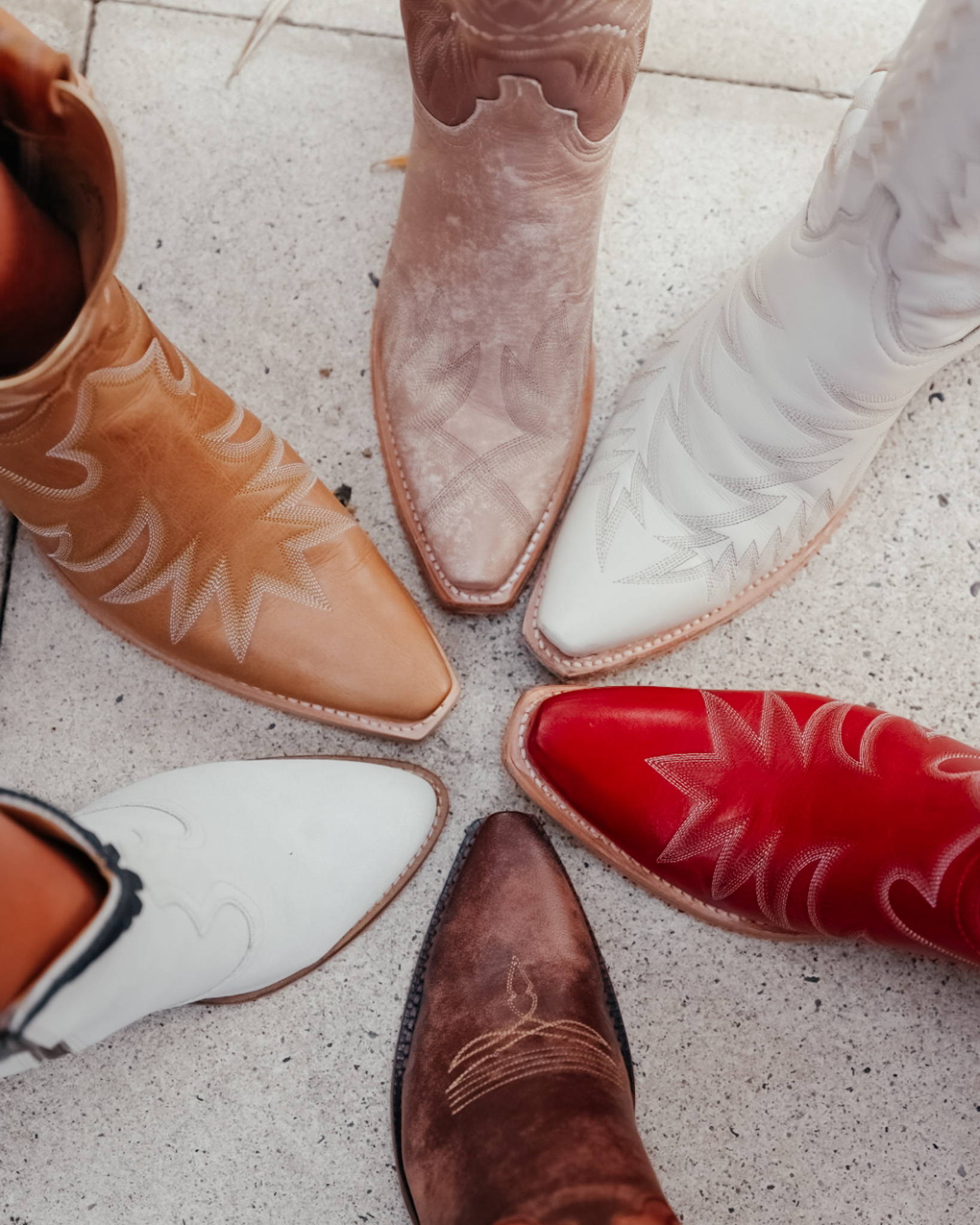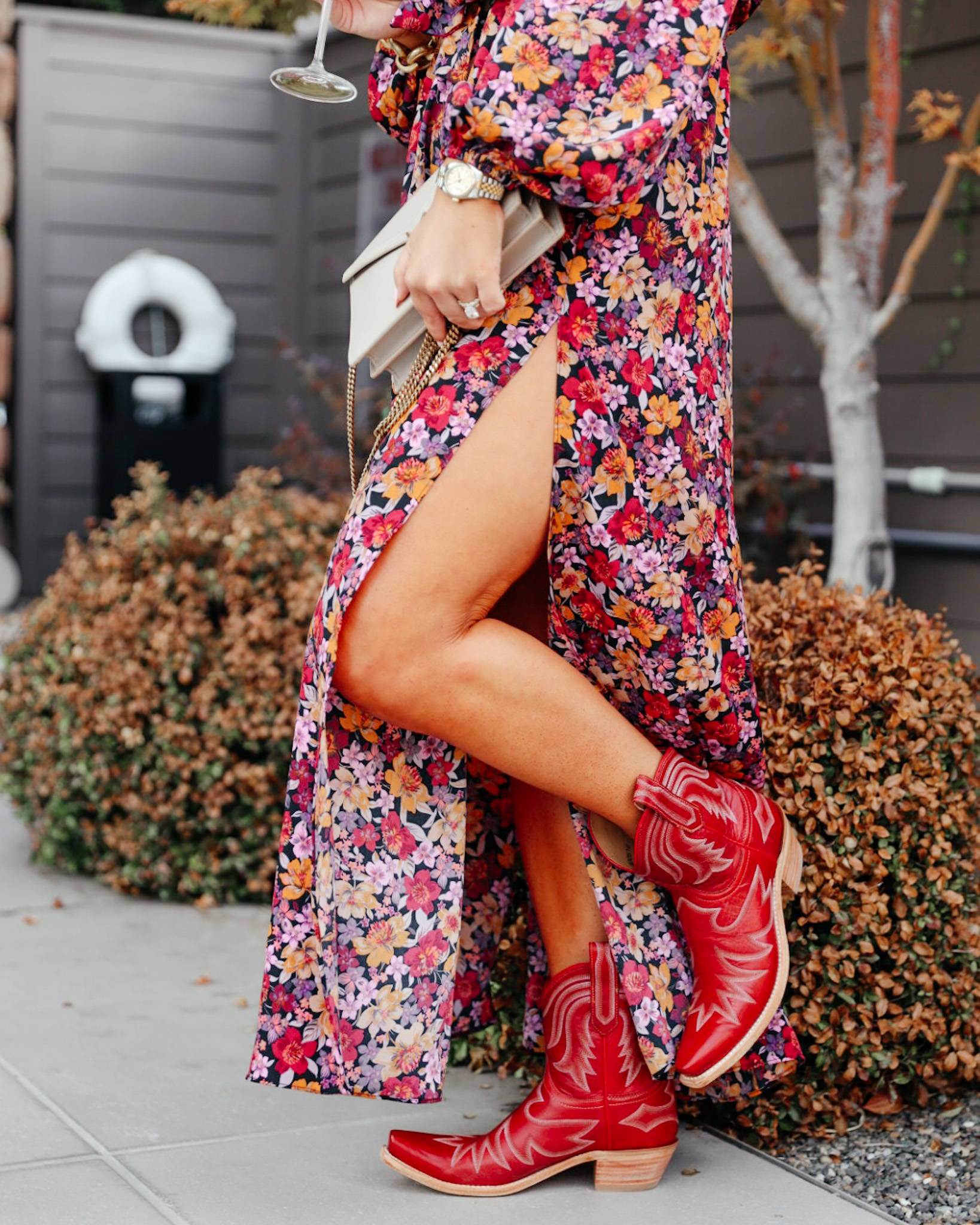 We were beyond thrilled to partner with the iconic Lucchese boots, who were kind enough to gift each girl a new pair of boots of their choice! Before heading to dinner, we had a mini photoshoot around the Hotel Yountville property in all of our new Luccheses.
If you are familiar with the BuddyLove BabeCrew, you know just how much we love Lucchese! Their quality of handcrafted boots is unmatched, with western-inspired styles that are timeless and classic. You can catch the BL Babes wearing their Lucchese boots + BuddyLove styles year-round!
DINNER - Ad Hoc + Addendum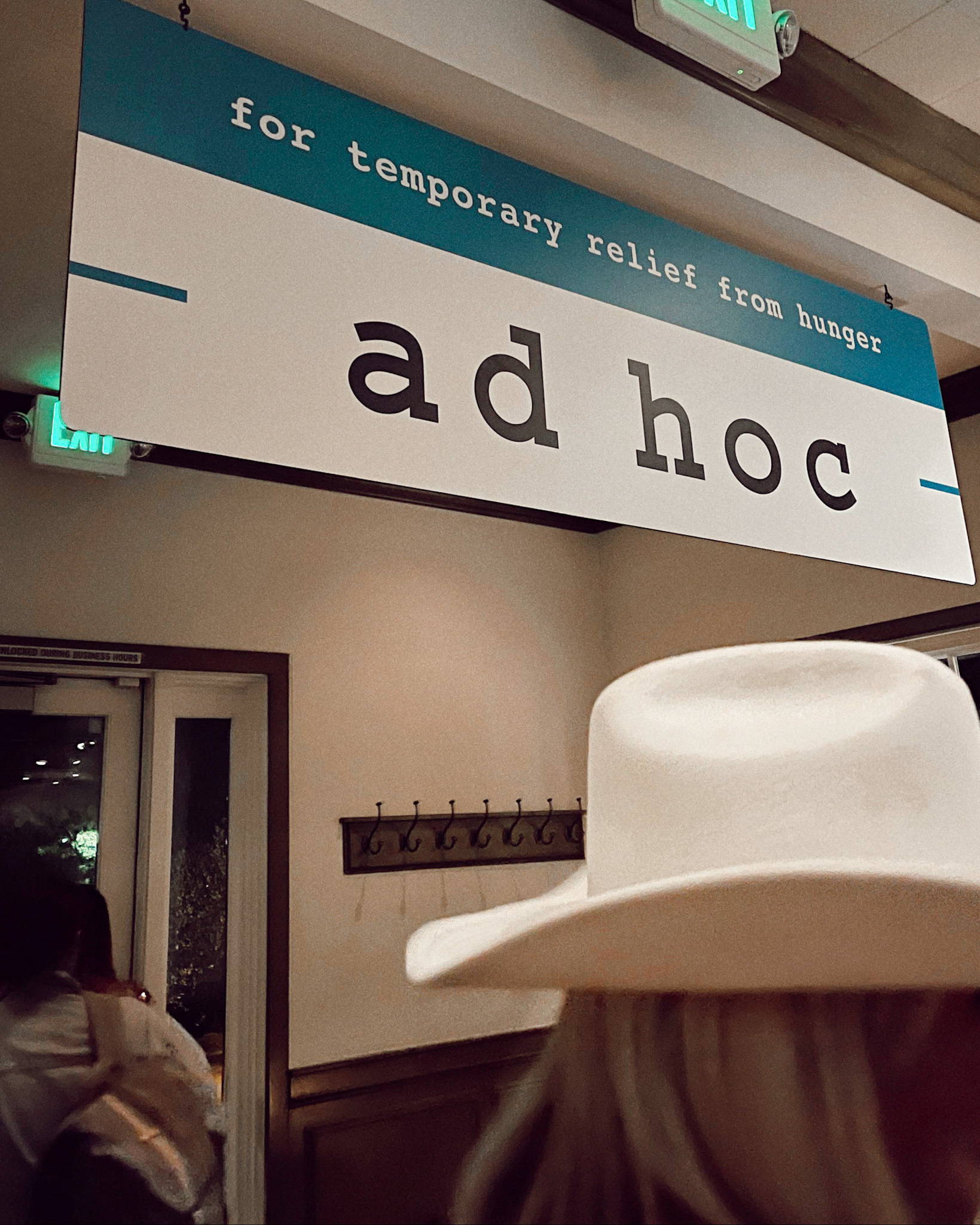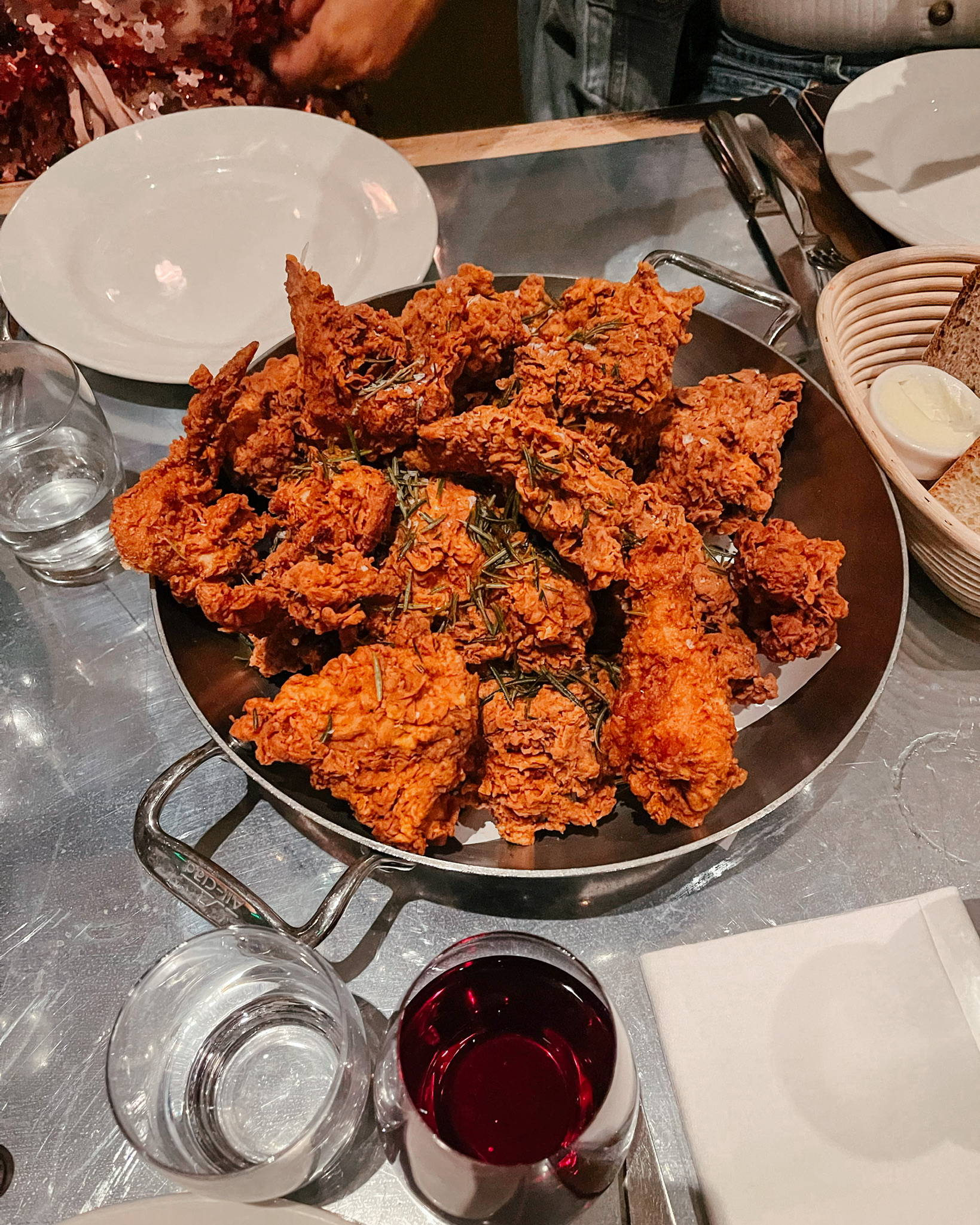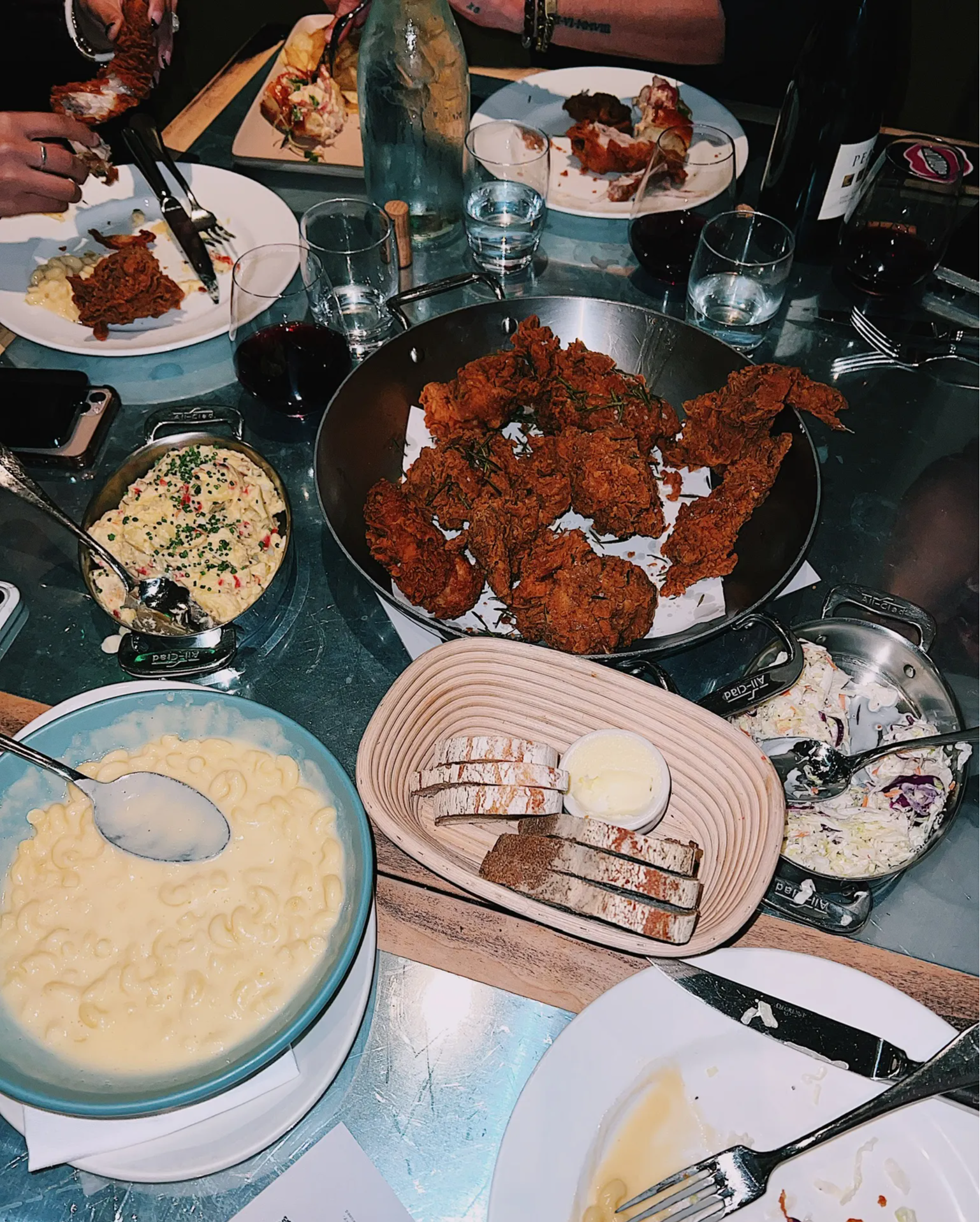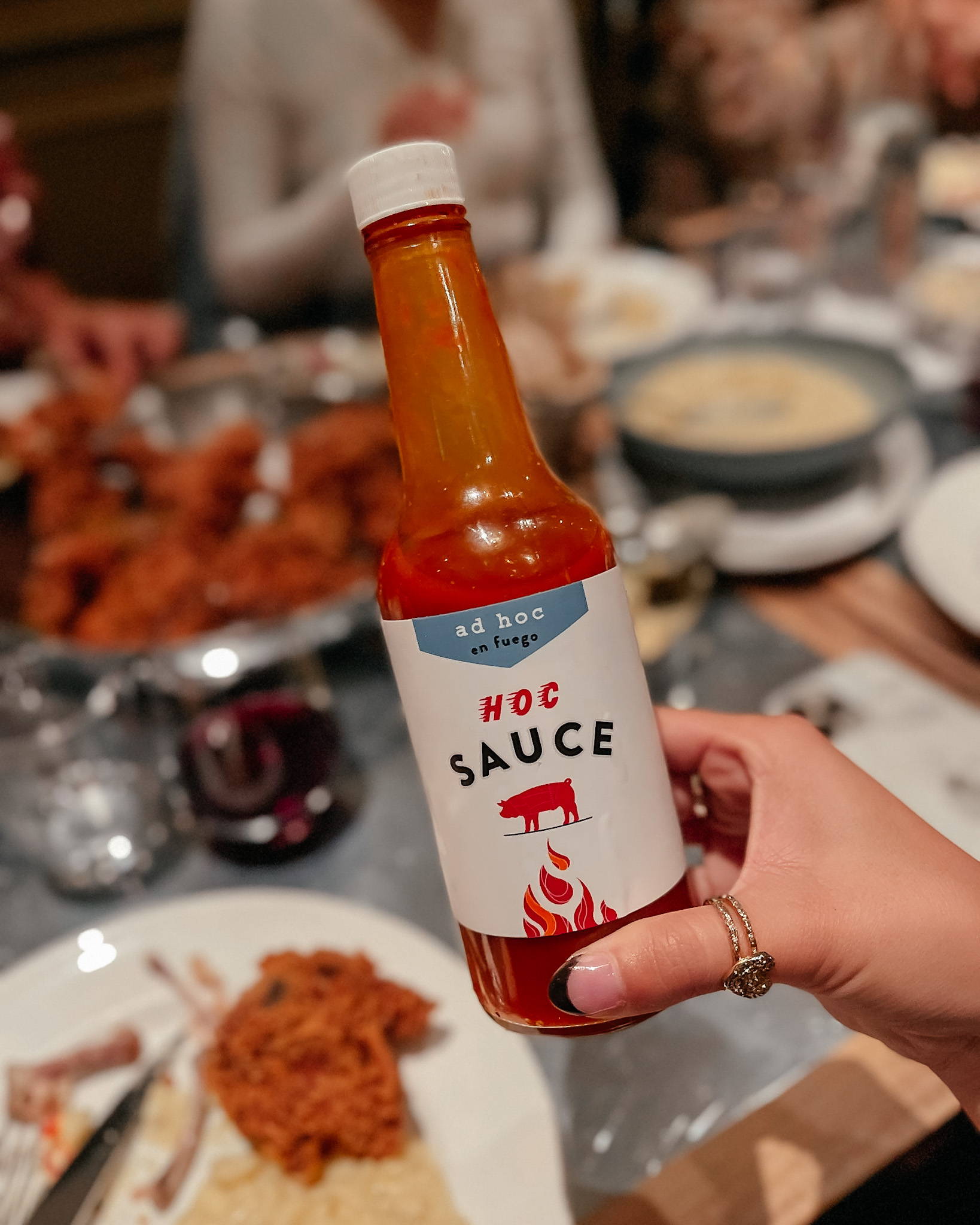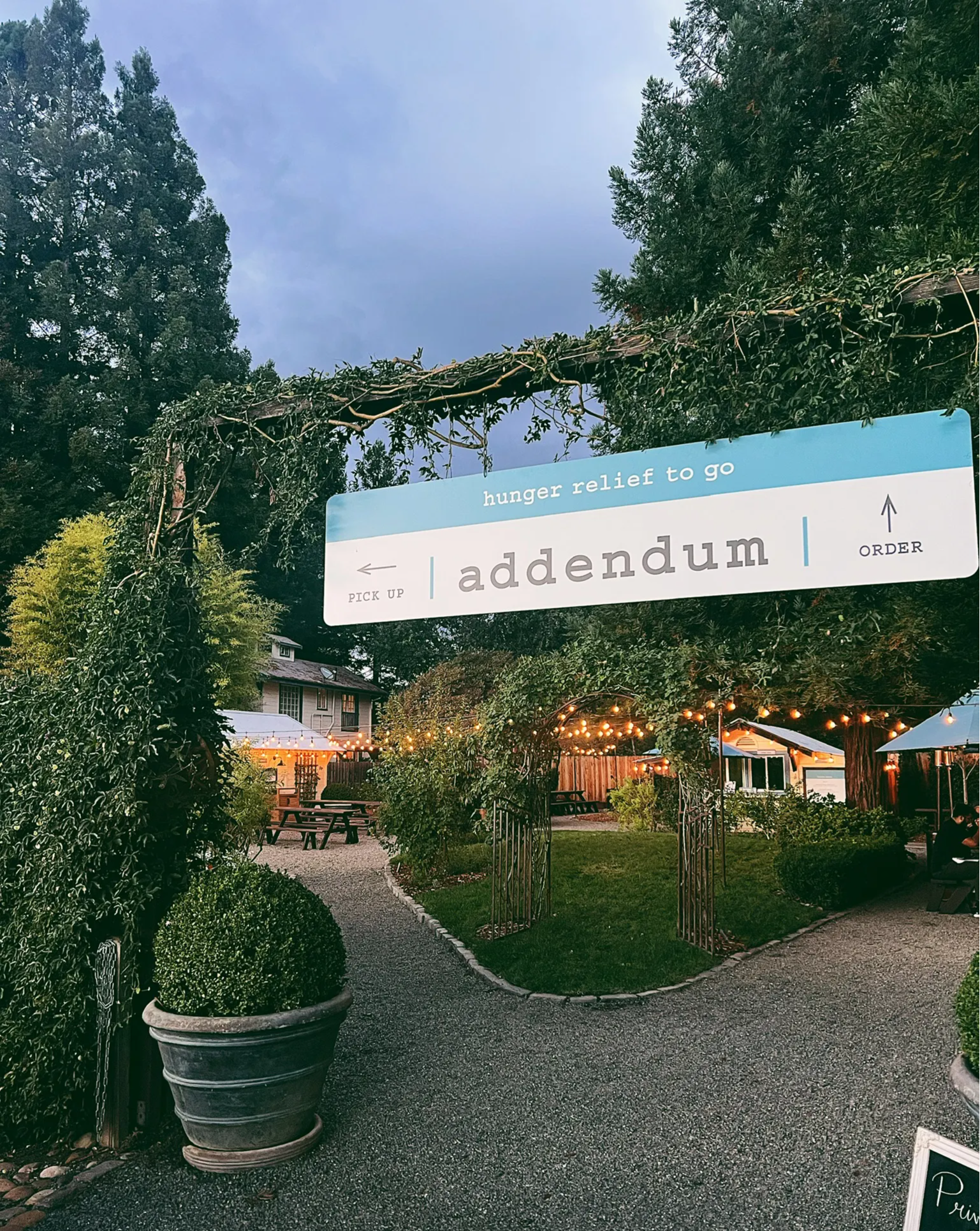 Night one in Napa was enjoyed at Ad Hoc + Addendum. Opened by renowend Chef Thomas Keller, Ad Hoc offers a daily-changing four-course menu inspired by American comfort food from Keller's childhood.
This was our second time dining at Ad Hoc and it never disappoints. Though the four-course family-style menu changes daily, Ad Hoc's infamous Buttermilk Fried Chicken is always available on Friday and Saturday! You can enjoy lunch to-go or take a seat outside in the addendum garden.
BREAKFAST - Heritage Oak Restaurant at Hotel Yountville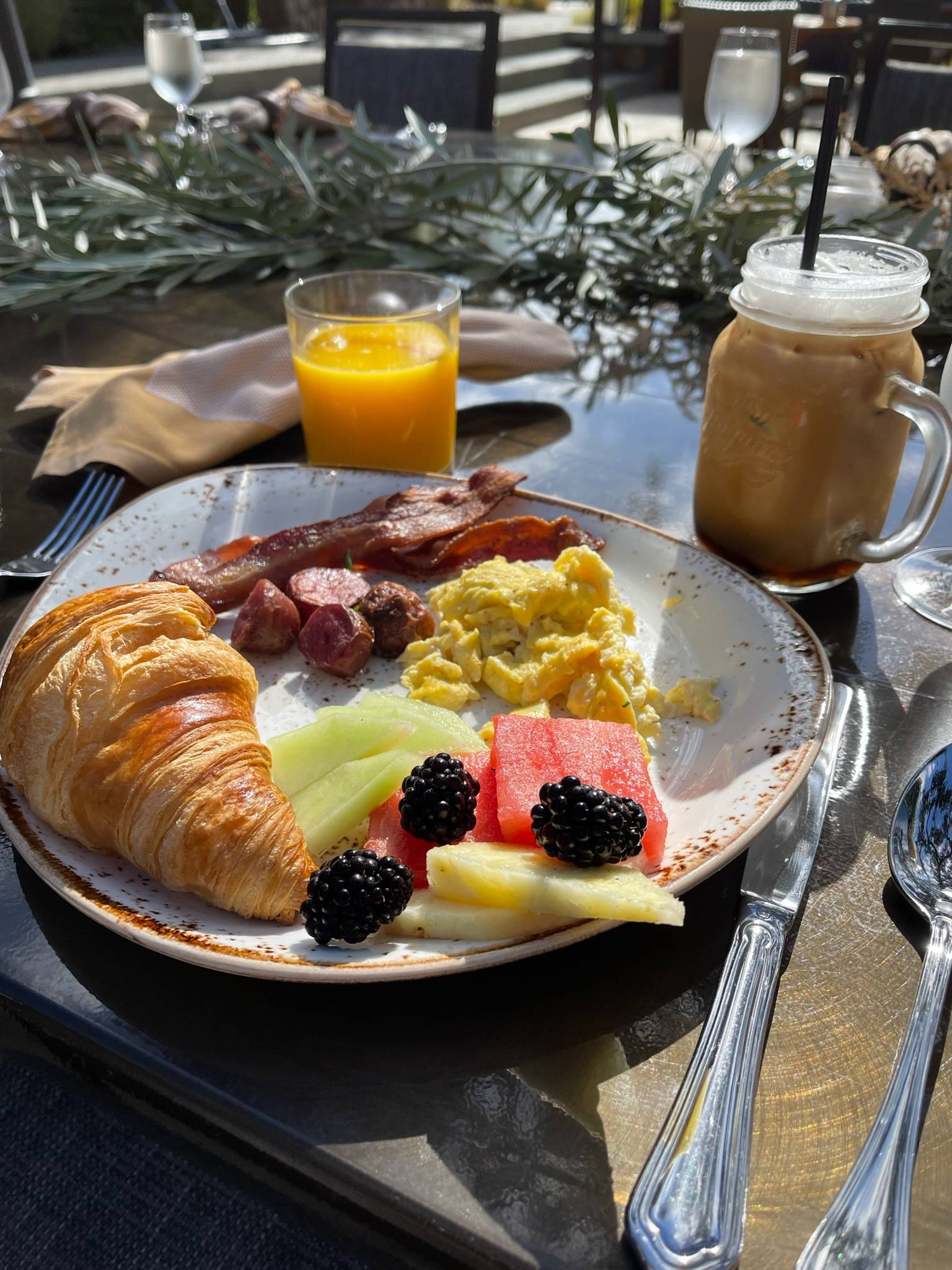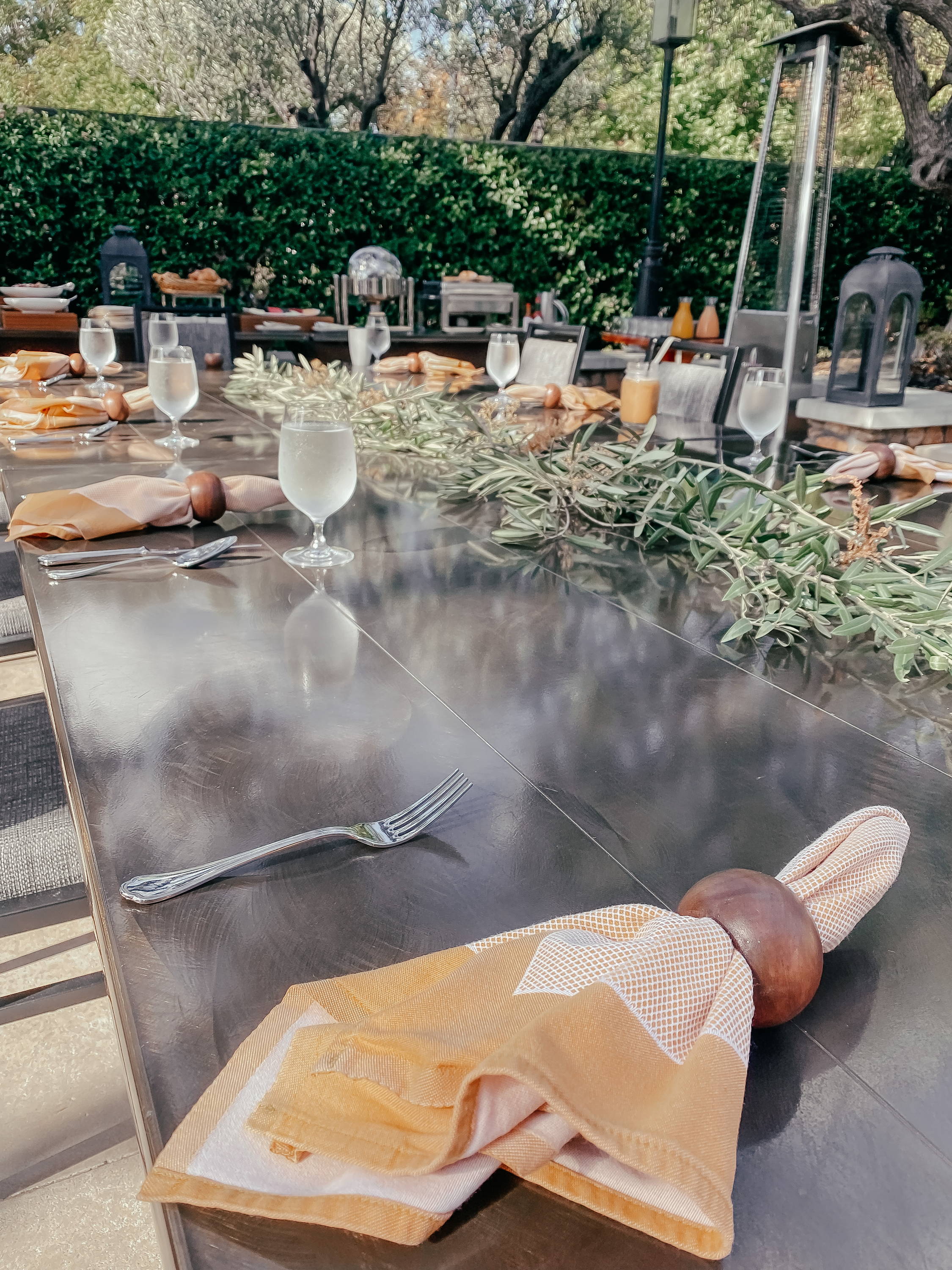 Our first full day in Napa Valley started with breakfast at Heritage Oak Restaurant at Hotel Yountville. Fine dining from the comfort of our own hotel? Yes, please!
Heritage Oak is recognized as one of the best restaurants in Napa Valley, boasting a fresh farm-to-table menu with unique dishes for breakfast, lunch, and dinner.
Enjoy Heritage Oak's delectable menu indoors, at the restaurant's poolside terrace, or grab a light bite and specialty cocktail at "The Bar" located in the hotel lobby.
Our breakfast consisted of mouth-watering Brioche French Toast, Avocado Toast, fruit plates, House-Cured Scottish Salmon, iced coffees and mimosas!
STOP 1 - Rutherford Hill Winery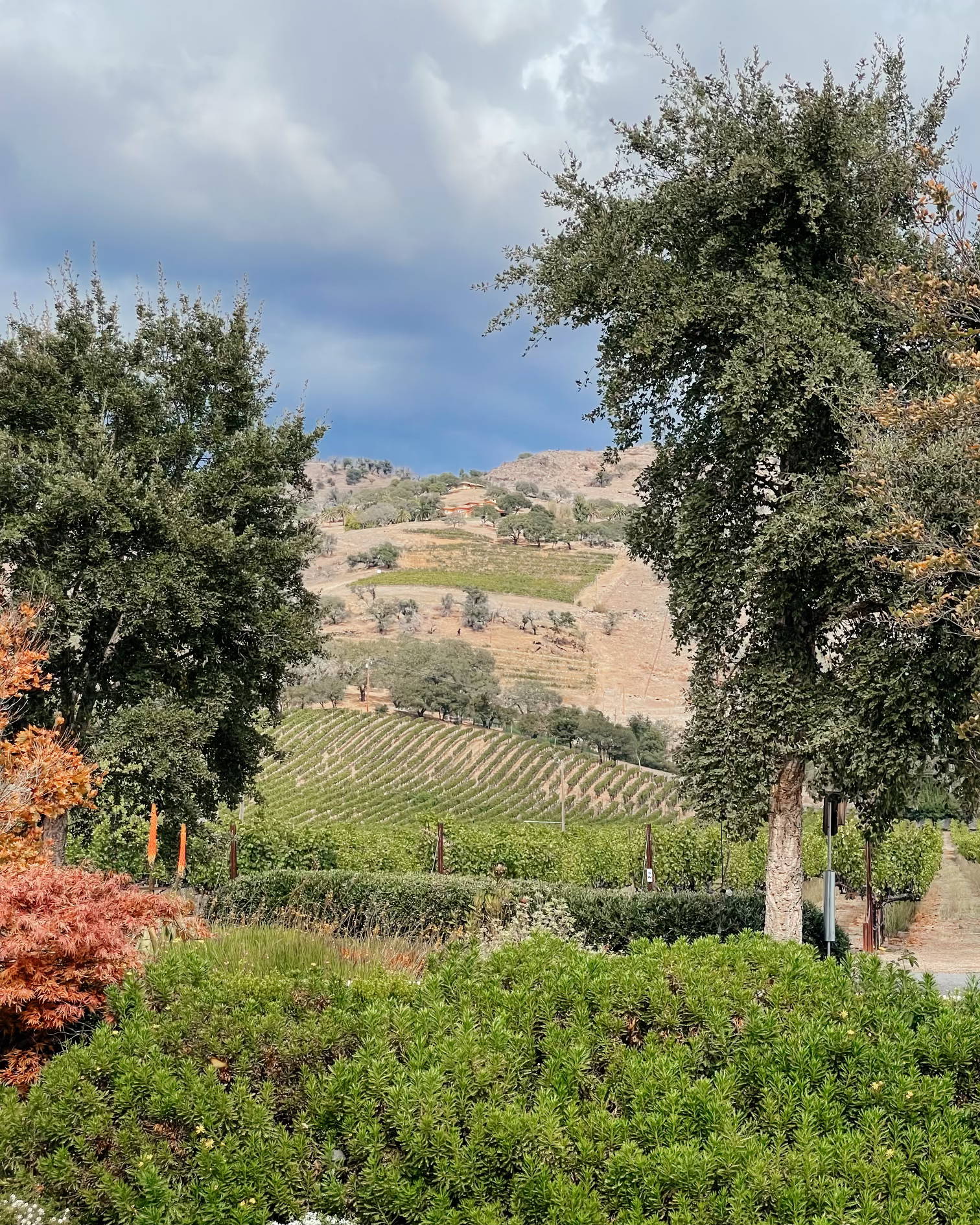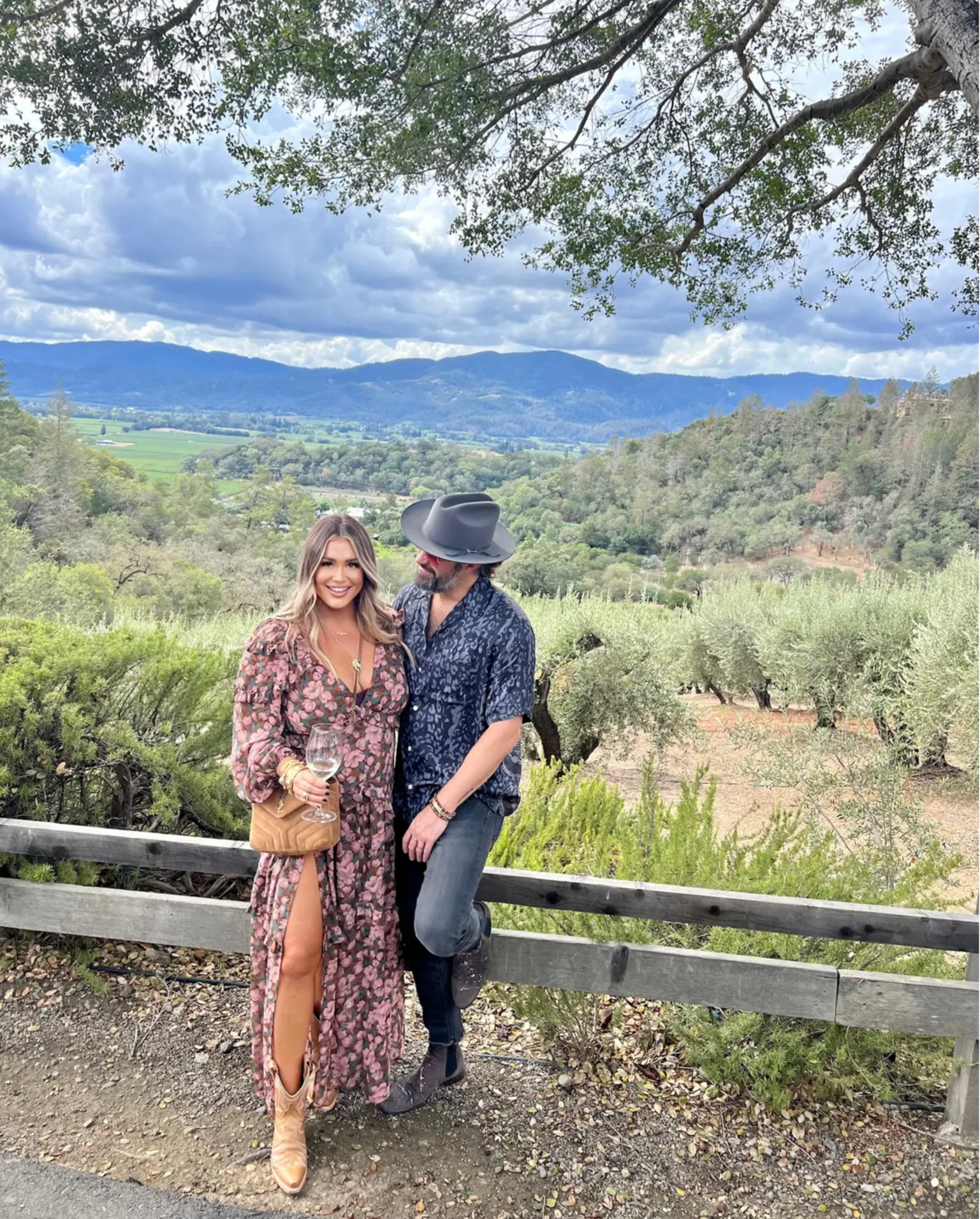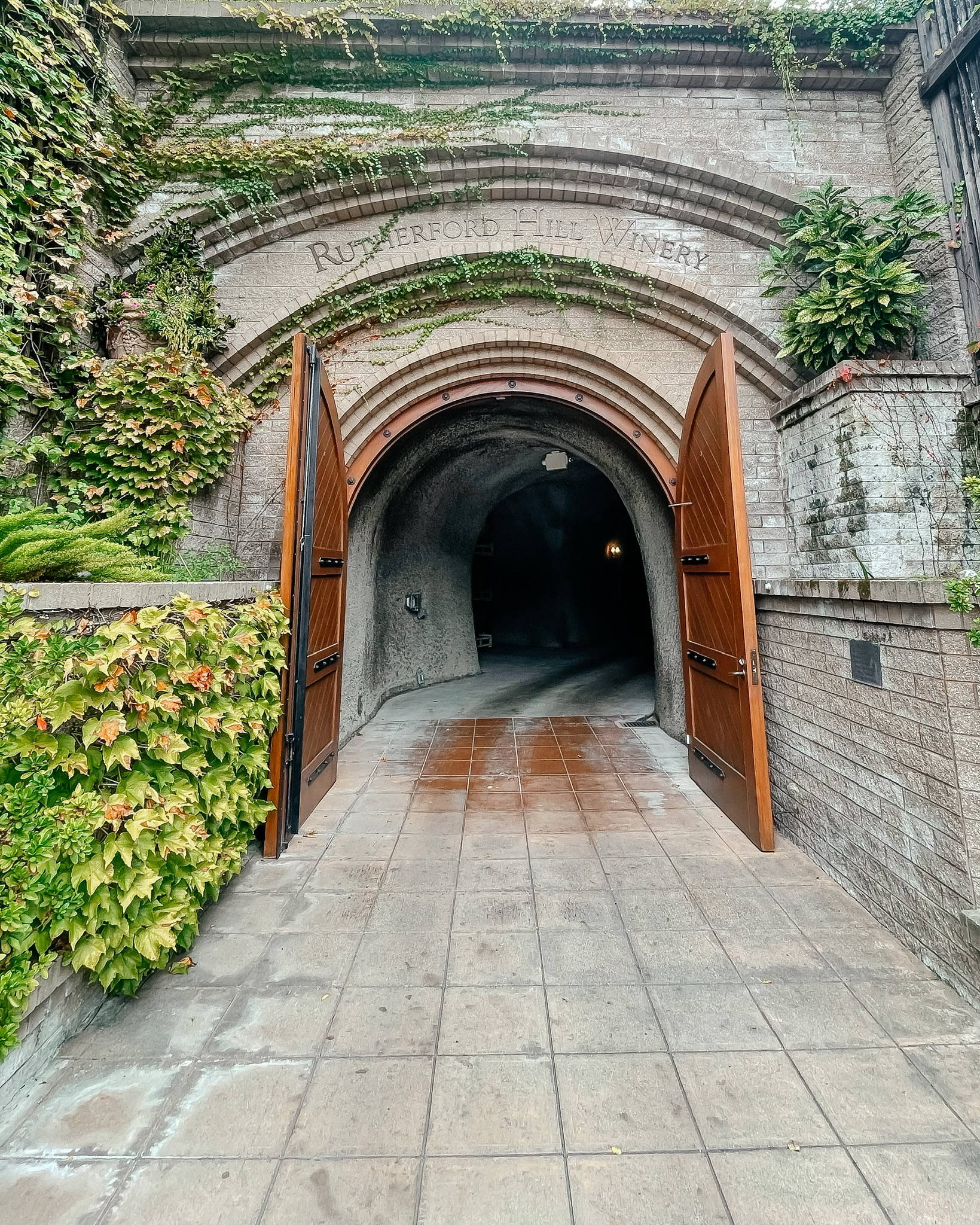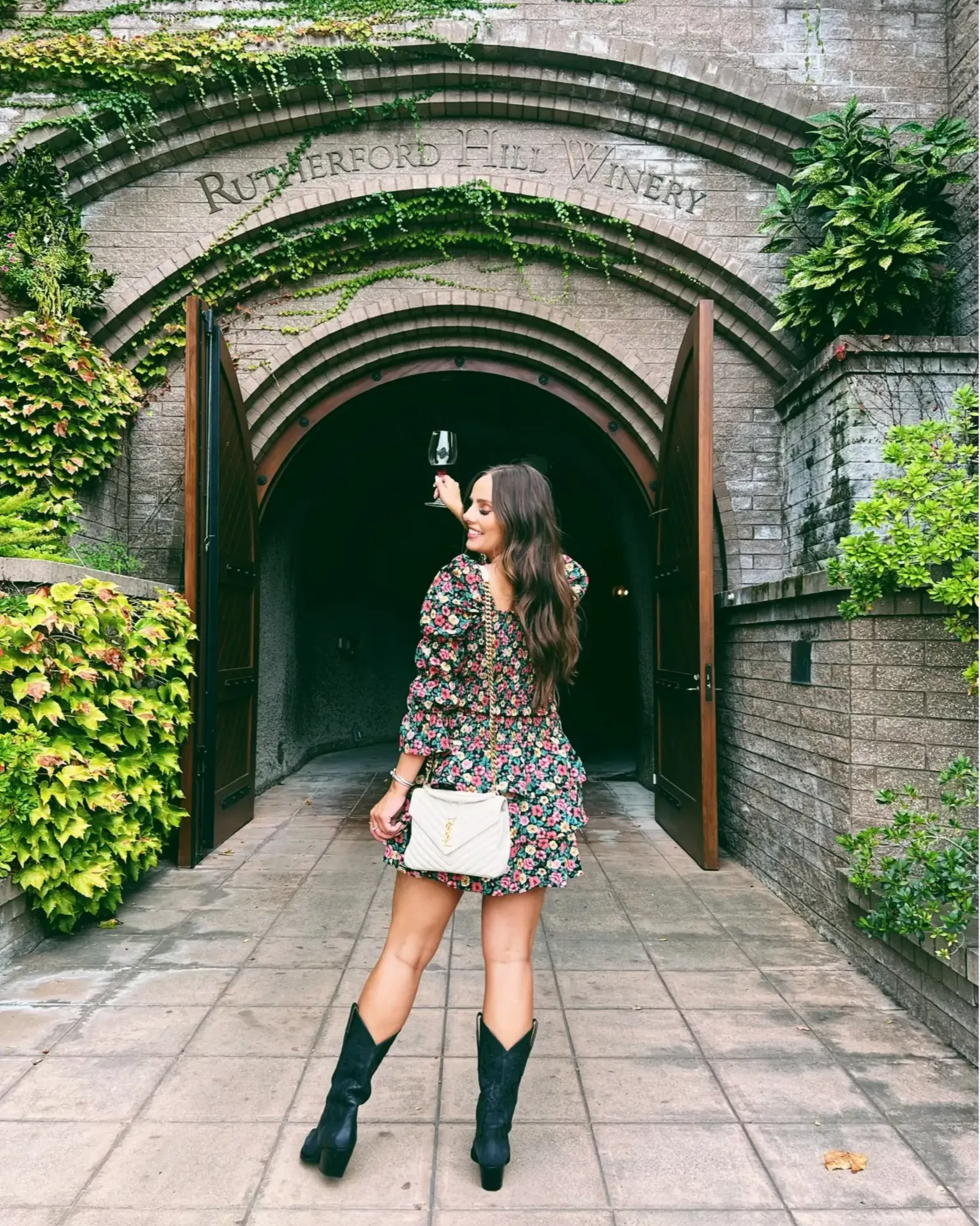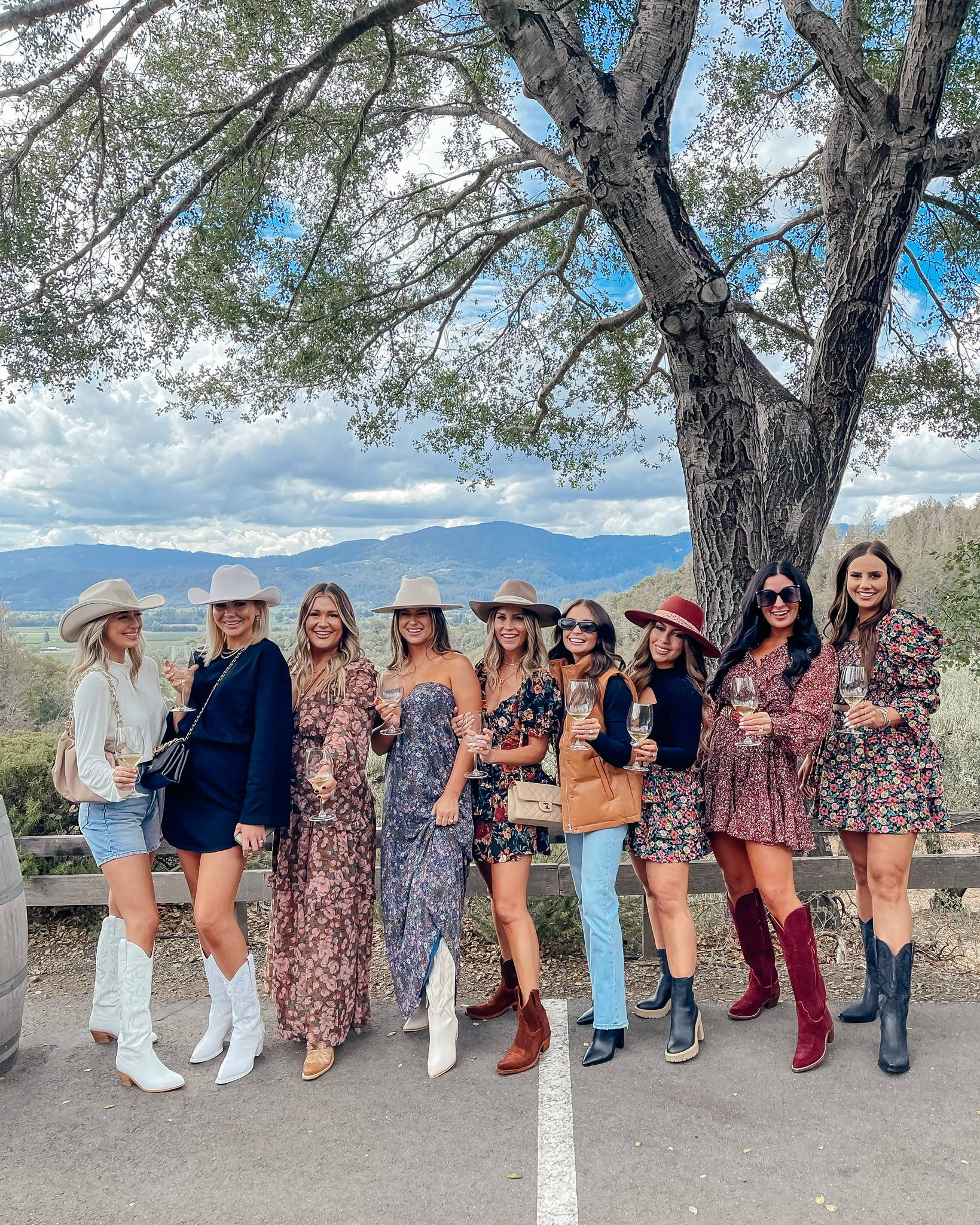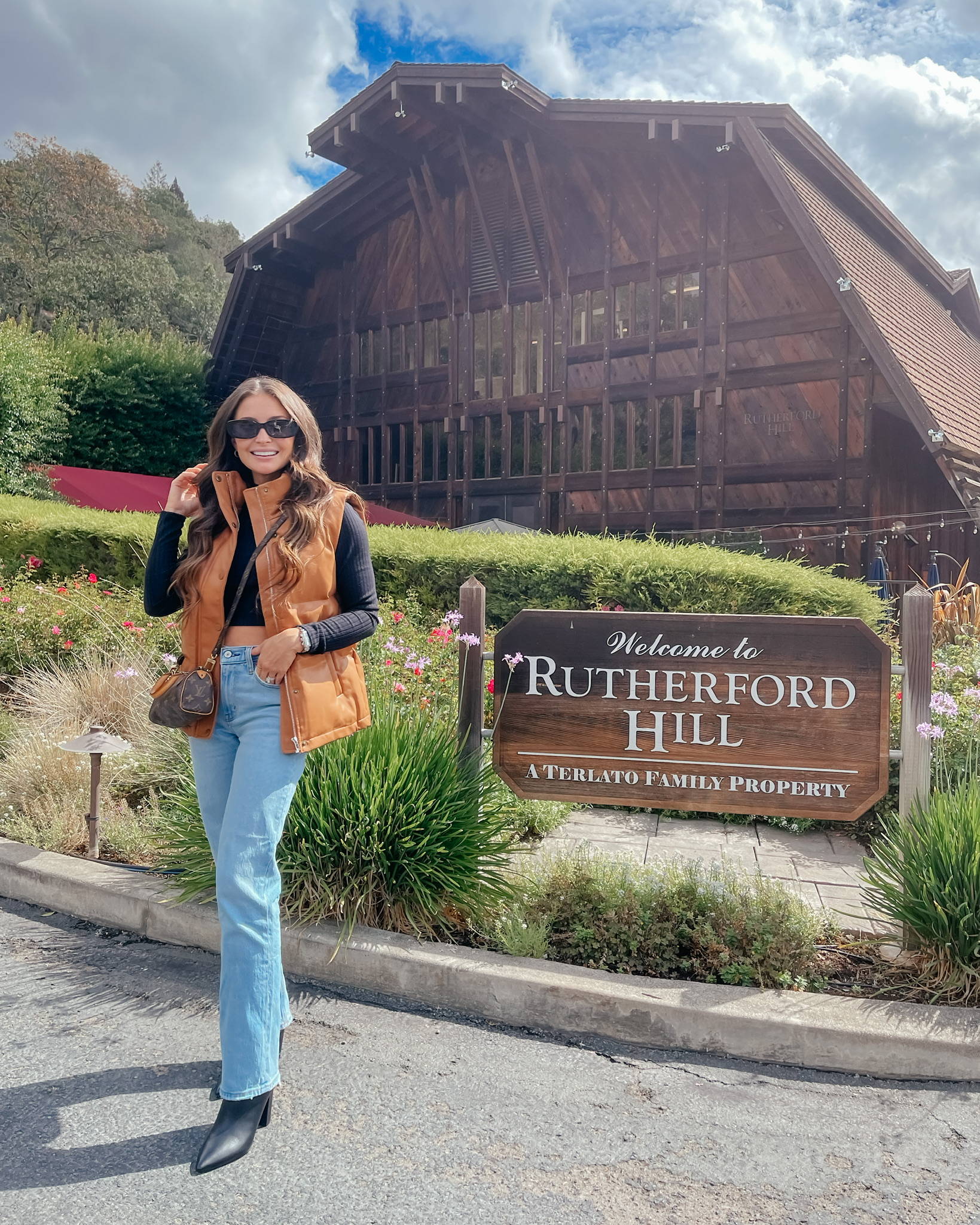 After breakfast, we were on for a full day of wine tastings! Our first stop was Rutherford Hill Winery. This scenic hilltop estate takes you high above the valley floor, highlighting breathtaking views all around.
Rutherford Hill is home to an extensive cave system built in 1984 that runs almost a mile long, and stores over 9,000 barrels of wine. We were given a tour of the cave and history of the Rutherford Hill property before being seated for an intimate wine tasting.
If you are looking for an ideal setting and unique wine tasting experience, Rutherford Hill Winery is your spot! Soak in the Napa Valley views at Rutherford's picnic area, tour the historic cave and learn about their winemaking fundamentals, or enjoy a private tasting in the Olive Grove. This property was made for a perfect day!
STOP 2 - Chimney Rock Winery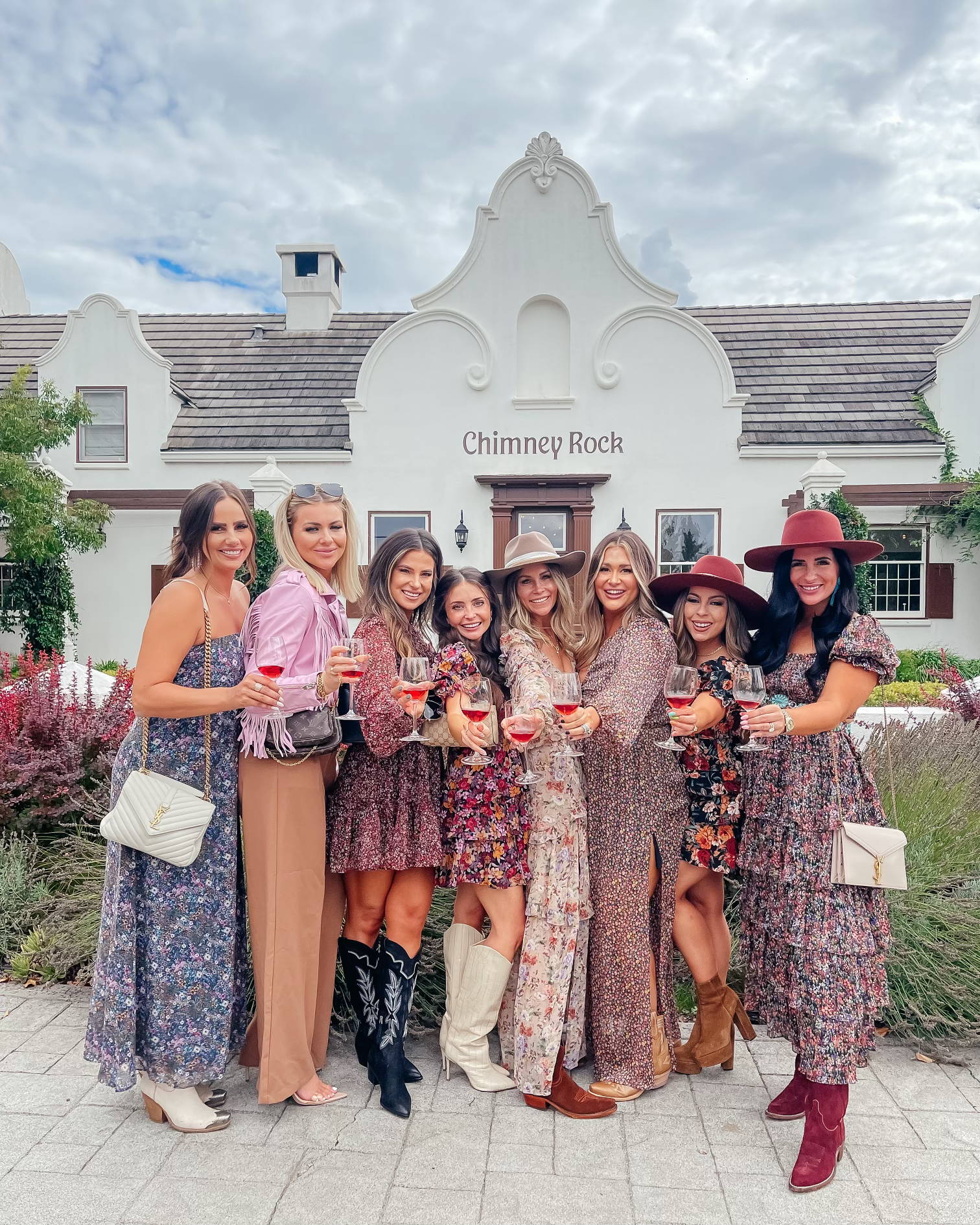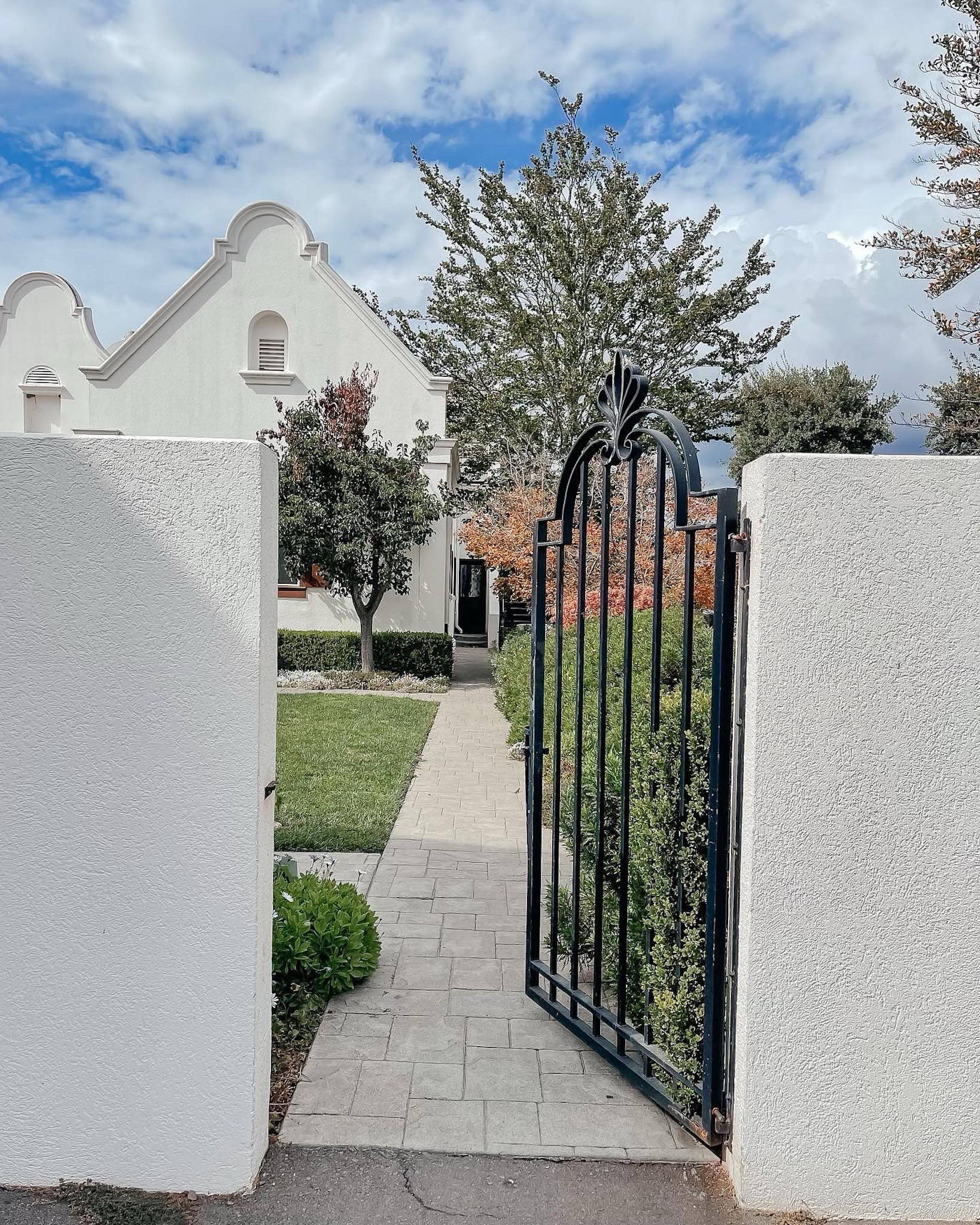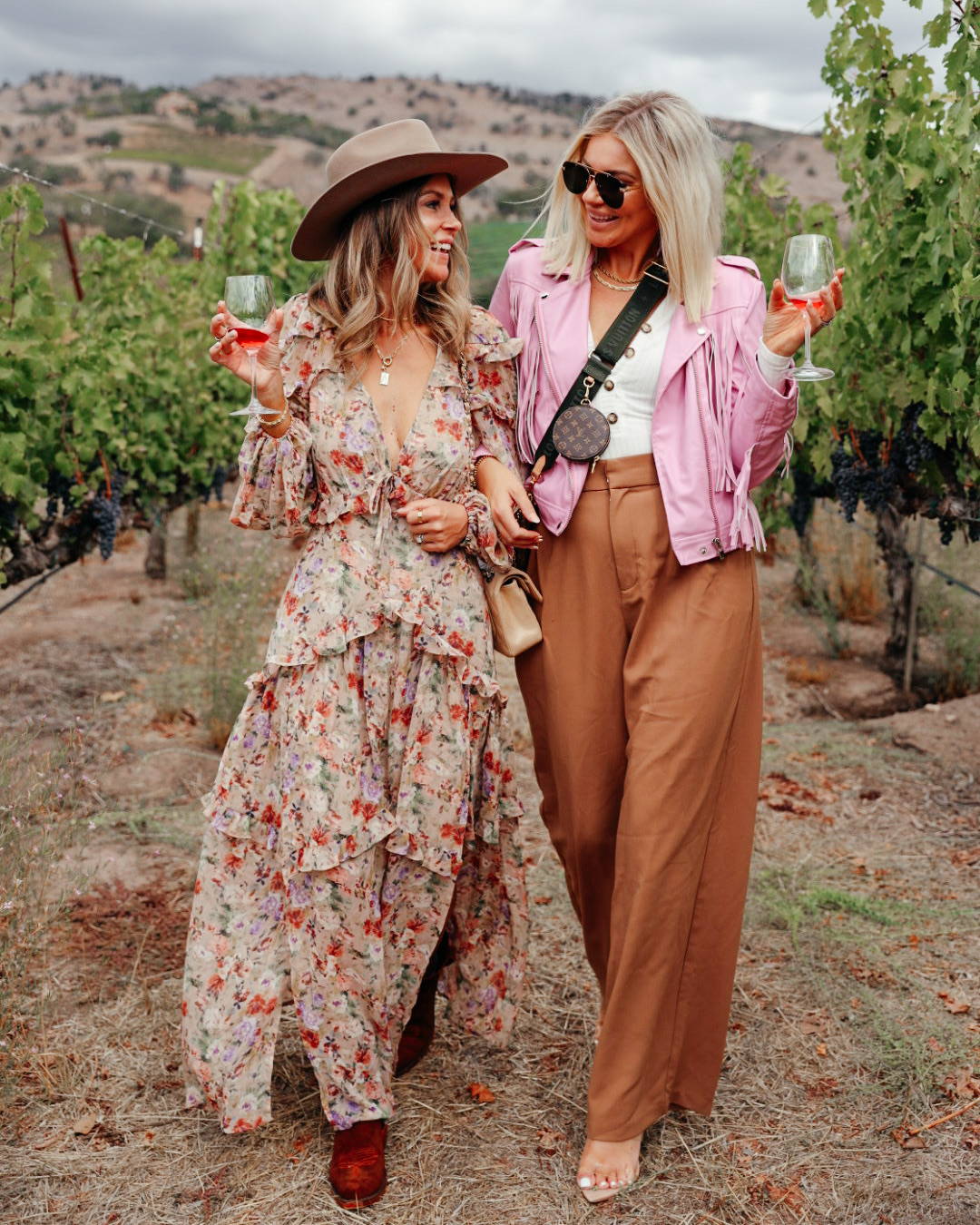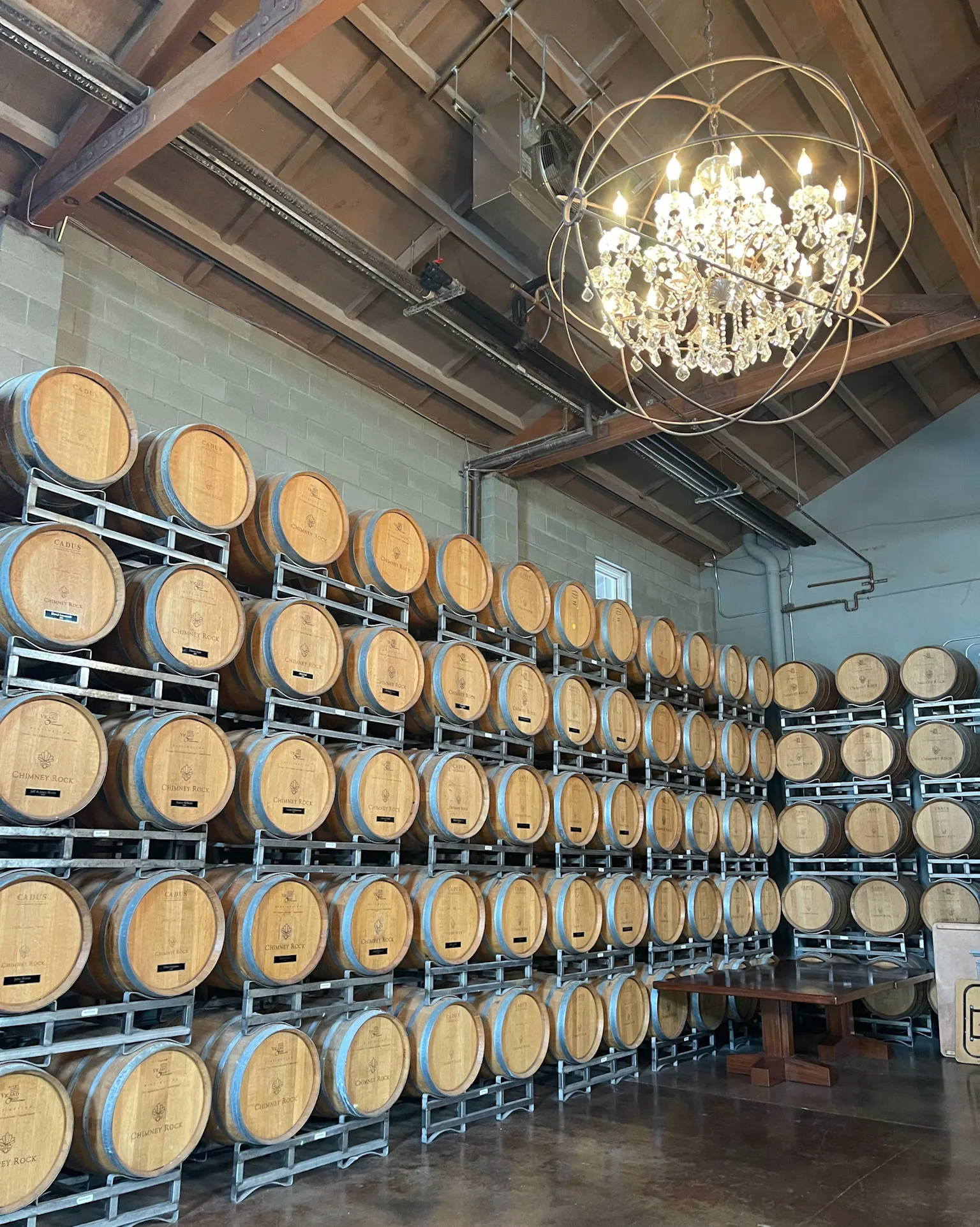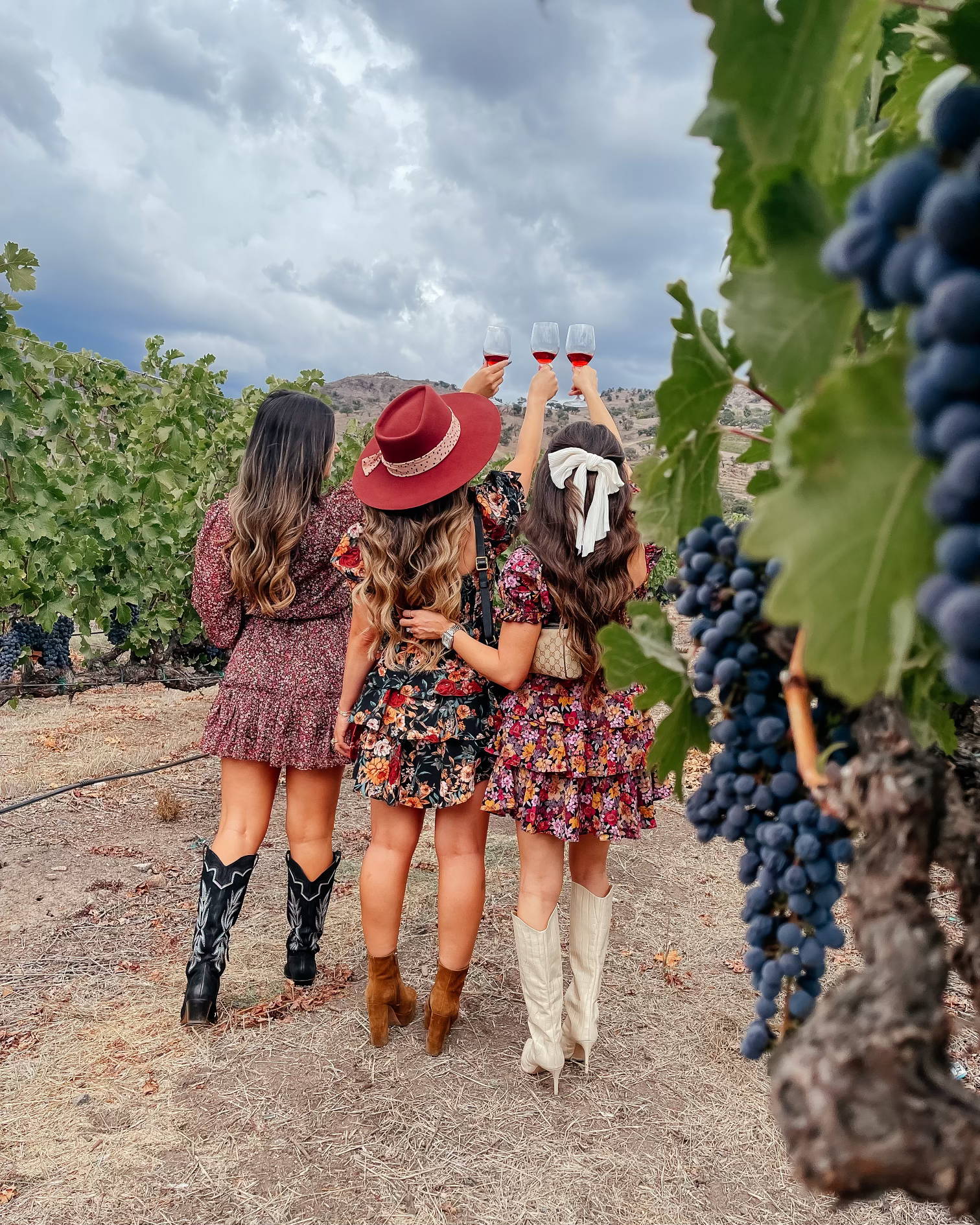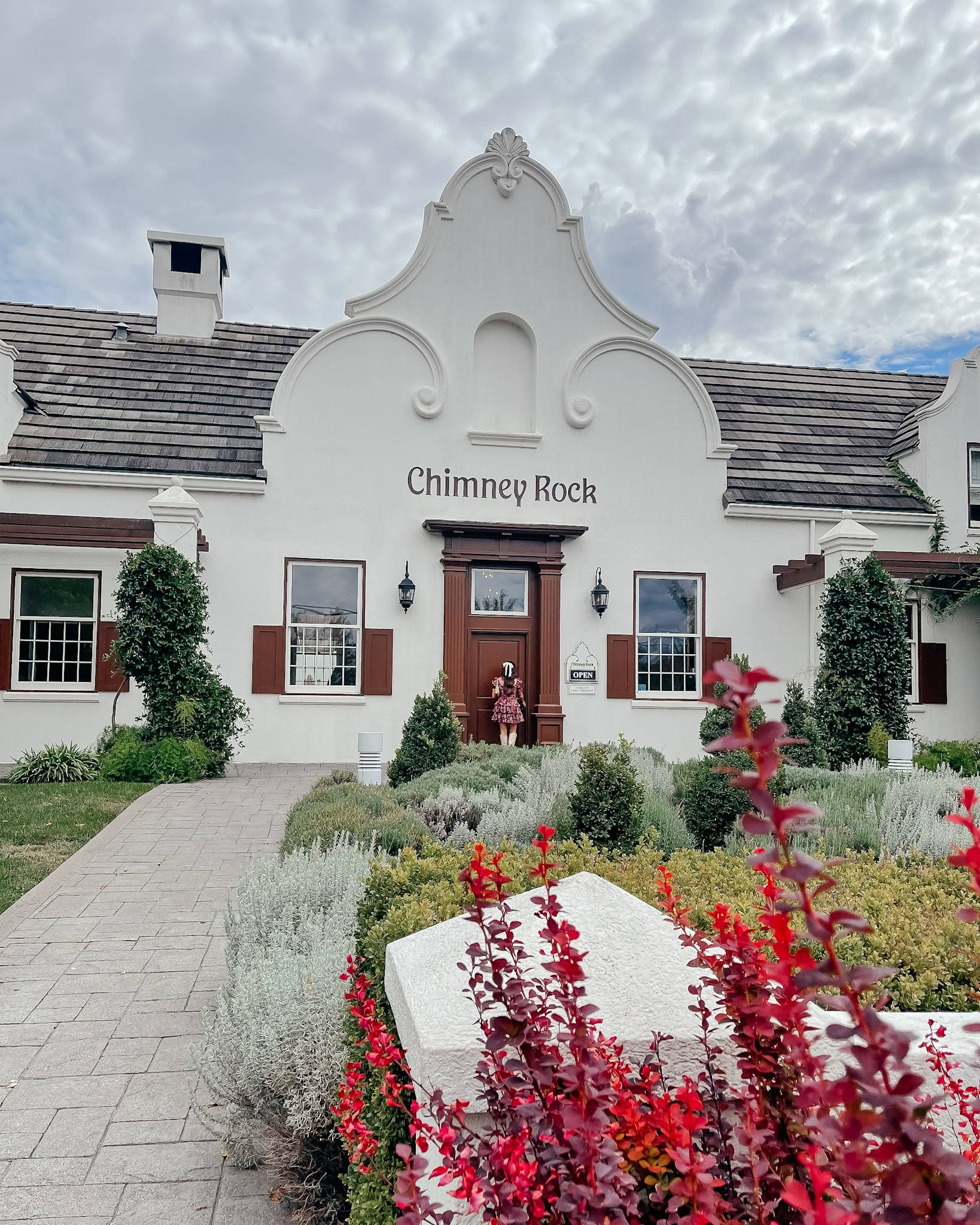 Up next, we visited Chimney Rock Winery! This 131-acre estate is absolutely STUNNING! Chimney Rock offers a rich history, picture-perfect architecture, an abundance of wine tasting options, and of course, award-winning wines.
Our afternoon here was spent touring the vineyards, picking and eating grapes right off the vines, learning about Chimney Rock estate and their winemaking styles, and sipping a curated selection of wines in a private tasting salon.
Serving up dramatic views that go on for miles, iconic Cabernet Sauvignon, and an unforgettable experience, Chimney Rock deserves a spot on your Napa Valley itinerary.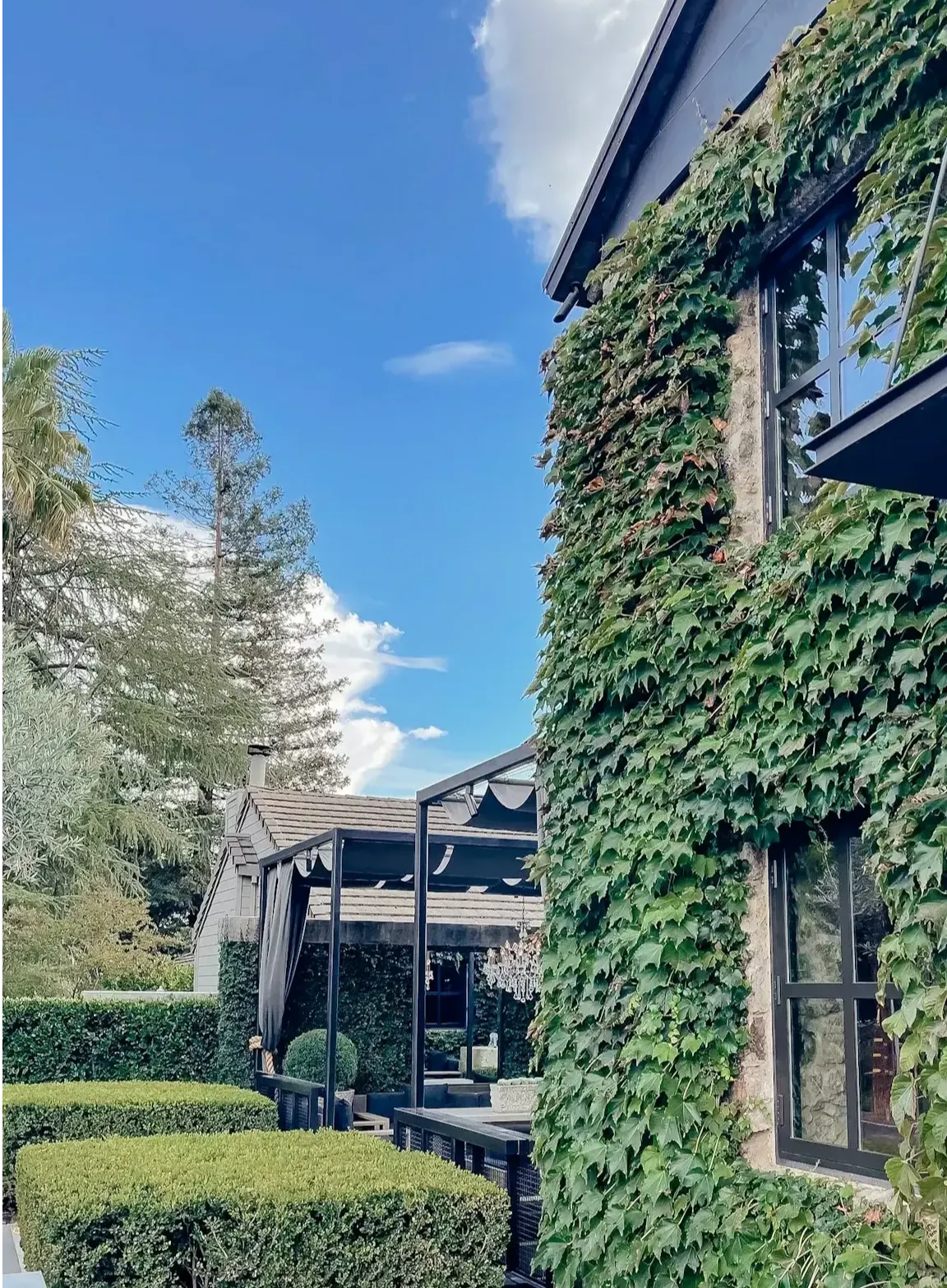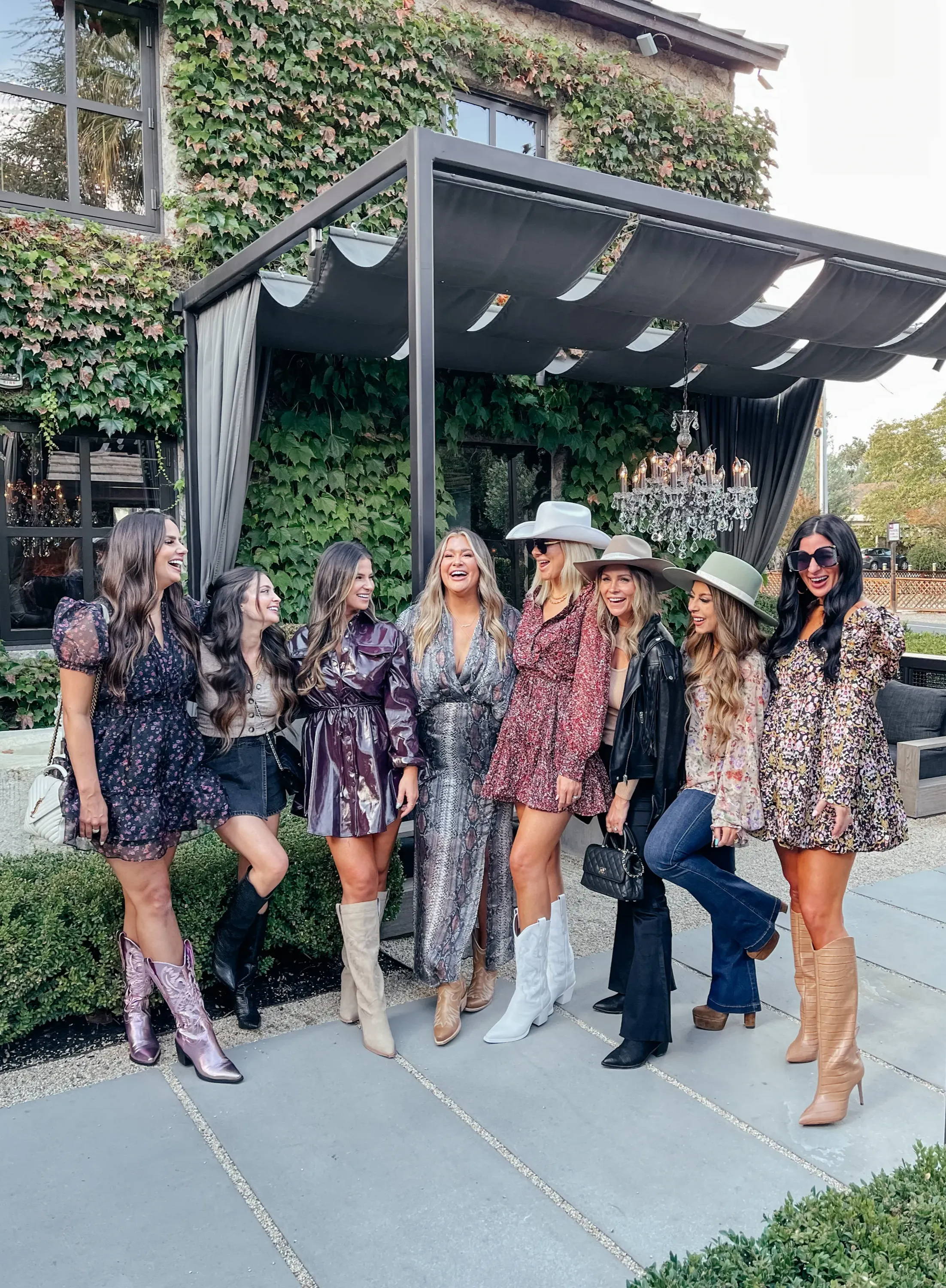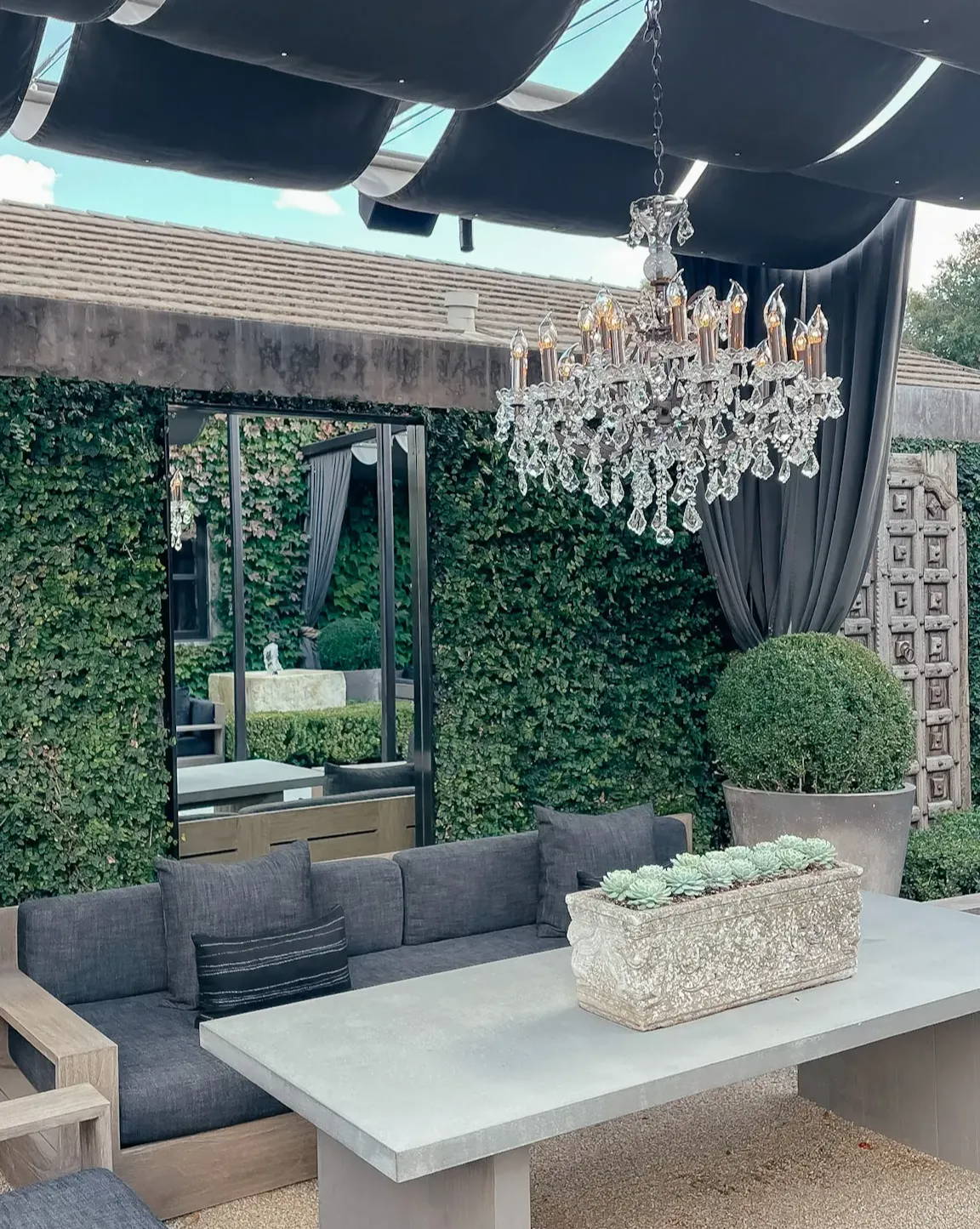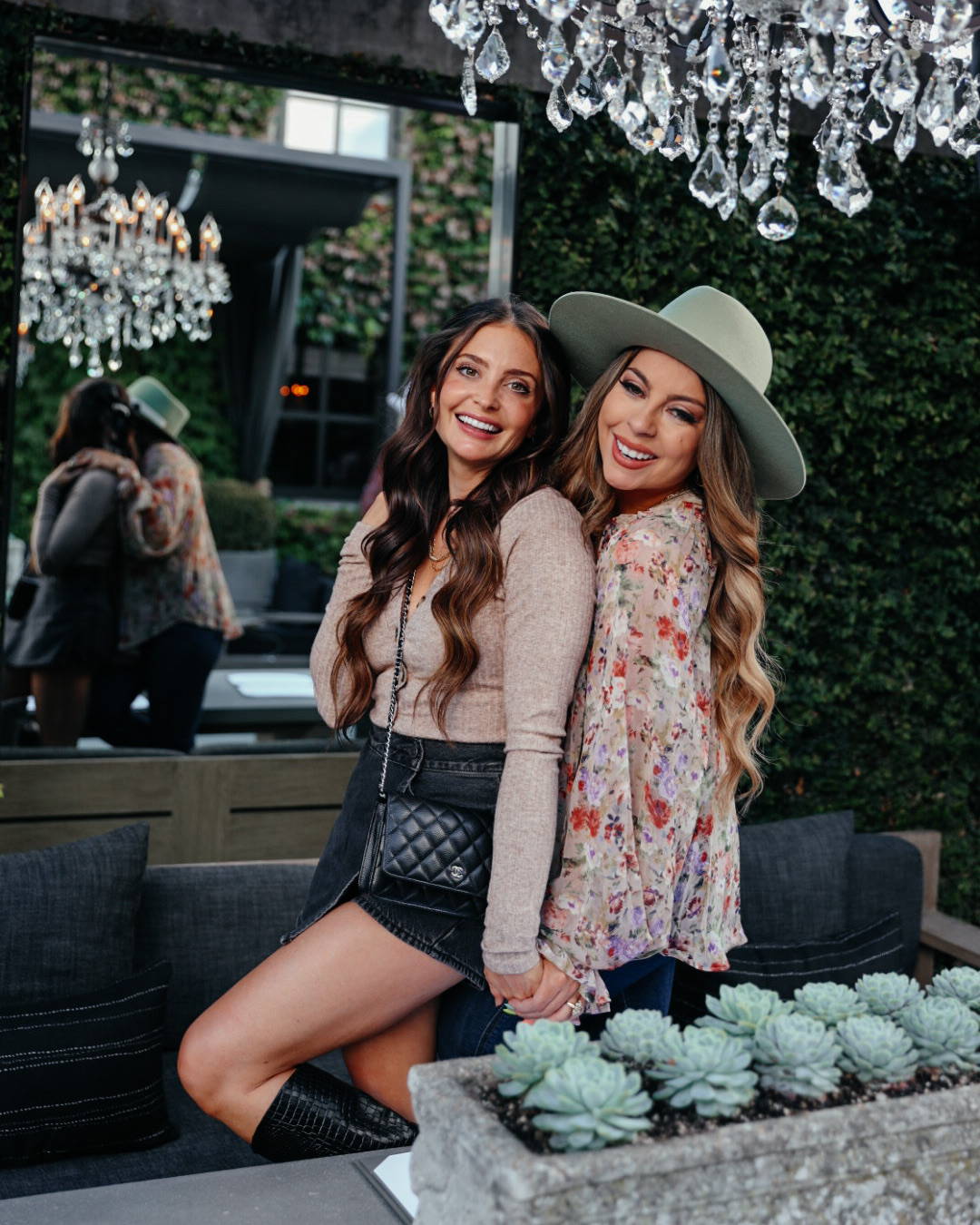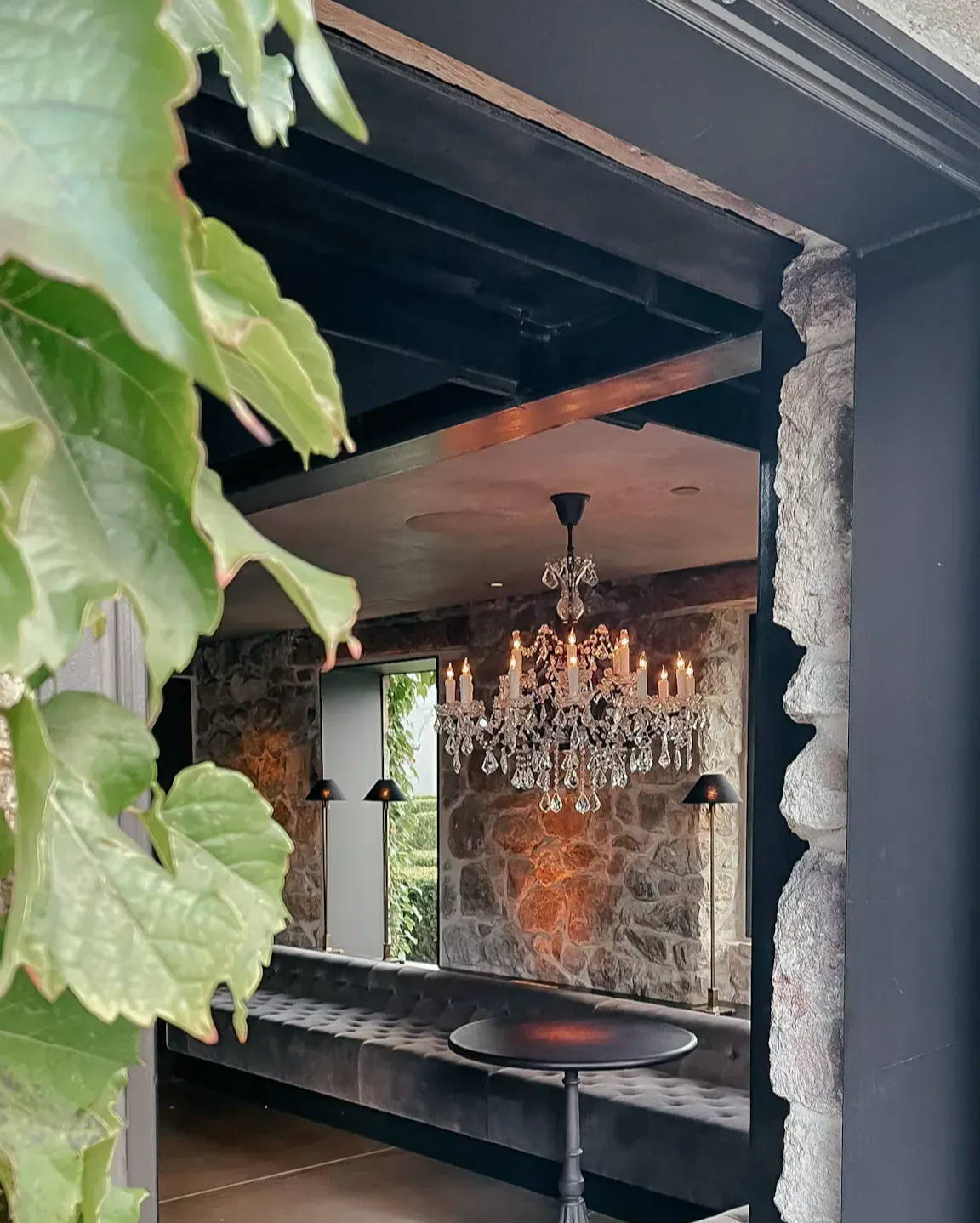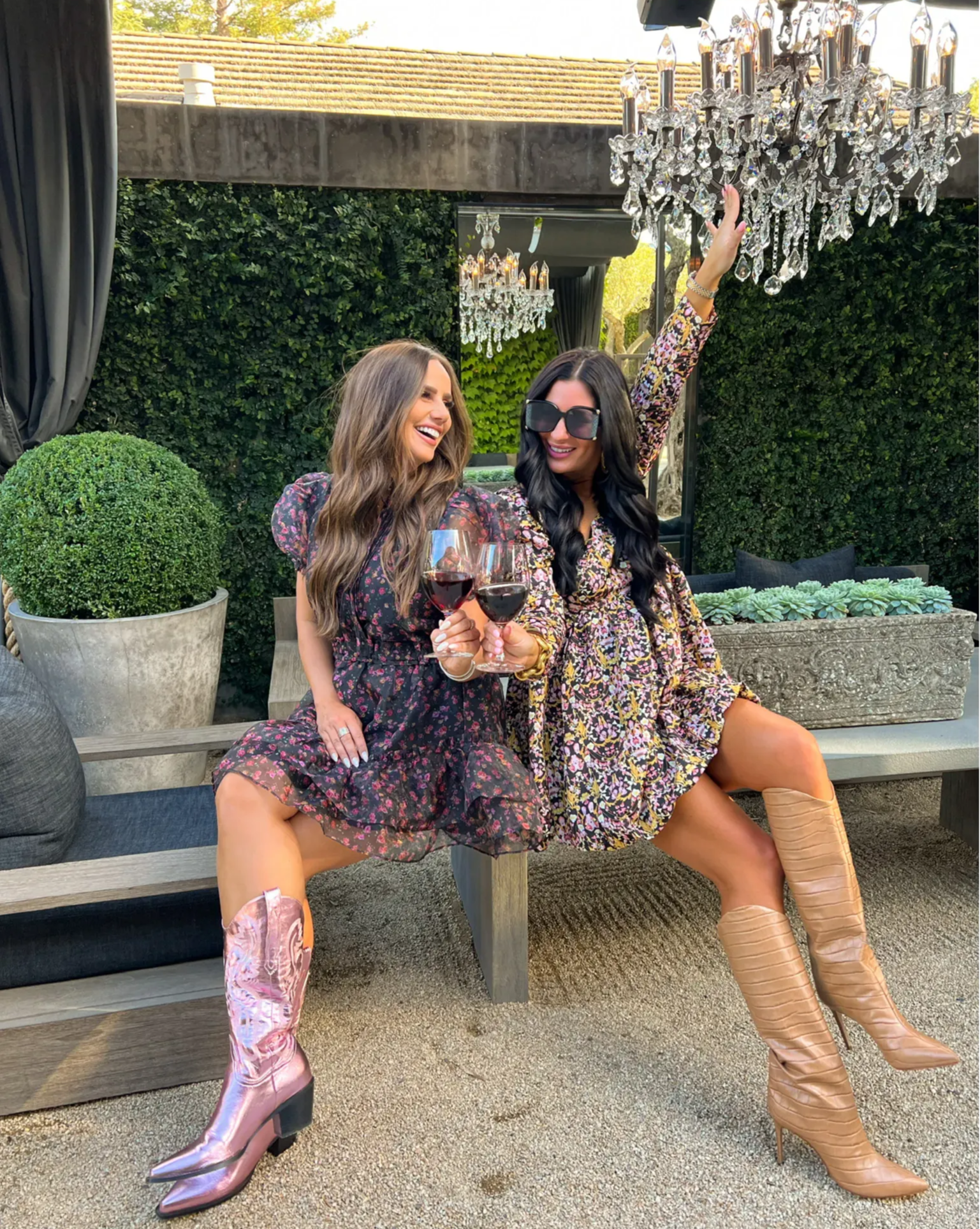 We ended day one of wine tastings, and started our evening at RH Wine Vault back in Yountville. RH Wine Vault always sets the mood for a fun night ahead with their highly curated collection of the finest wines from Napa and Sonoma!
RH Wine Vault is housed in a historical Maisonry building that dates back to 1904, is covered top to bottom in dreamy vines, and is filled with dazzling chandeliers throughout. This is the perfect spot to lounge with your crew and sip on fine wine!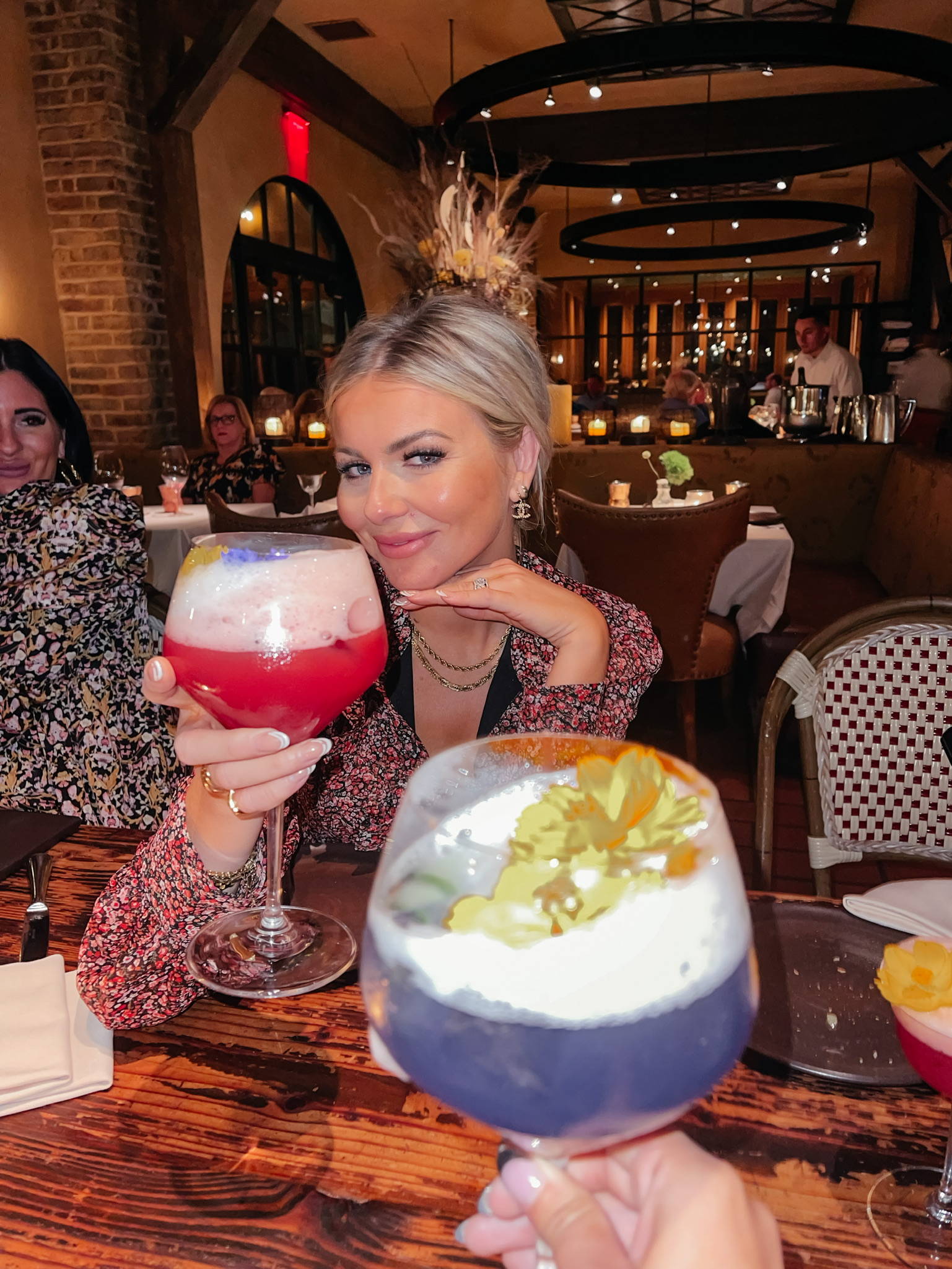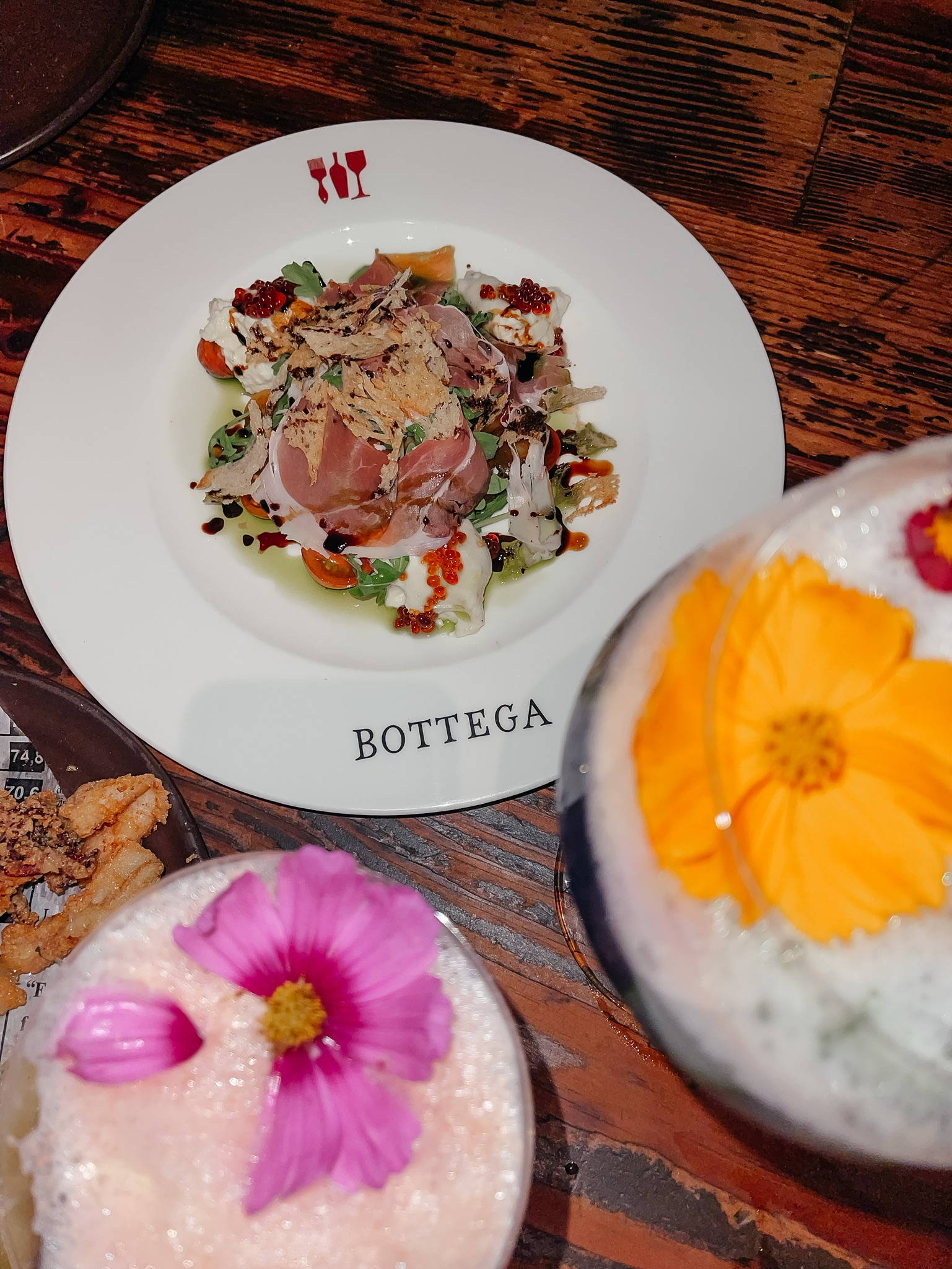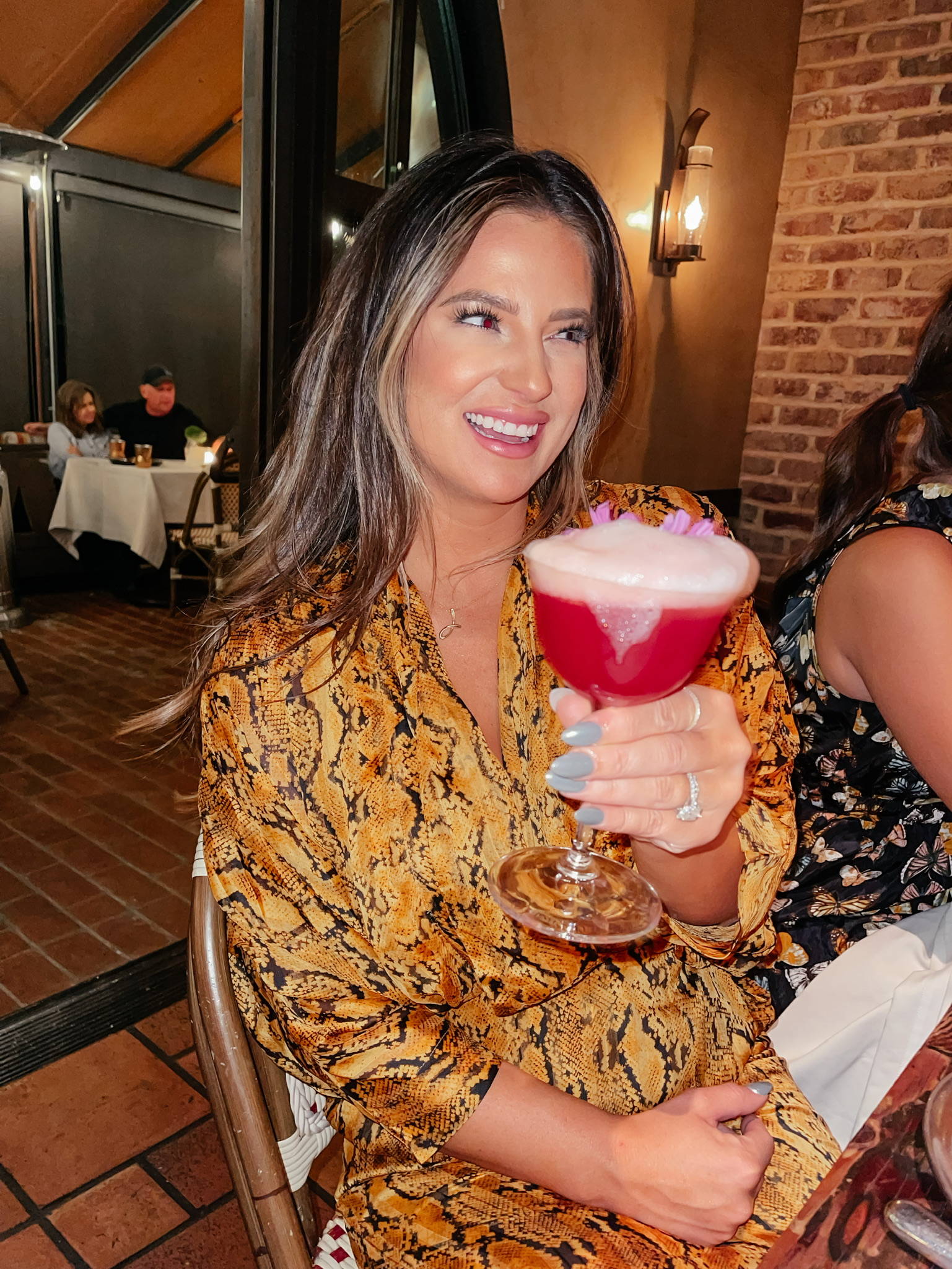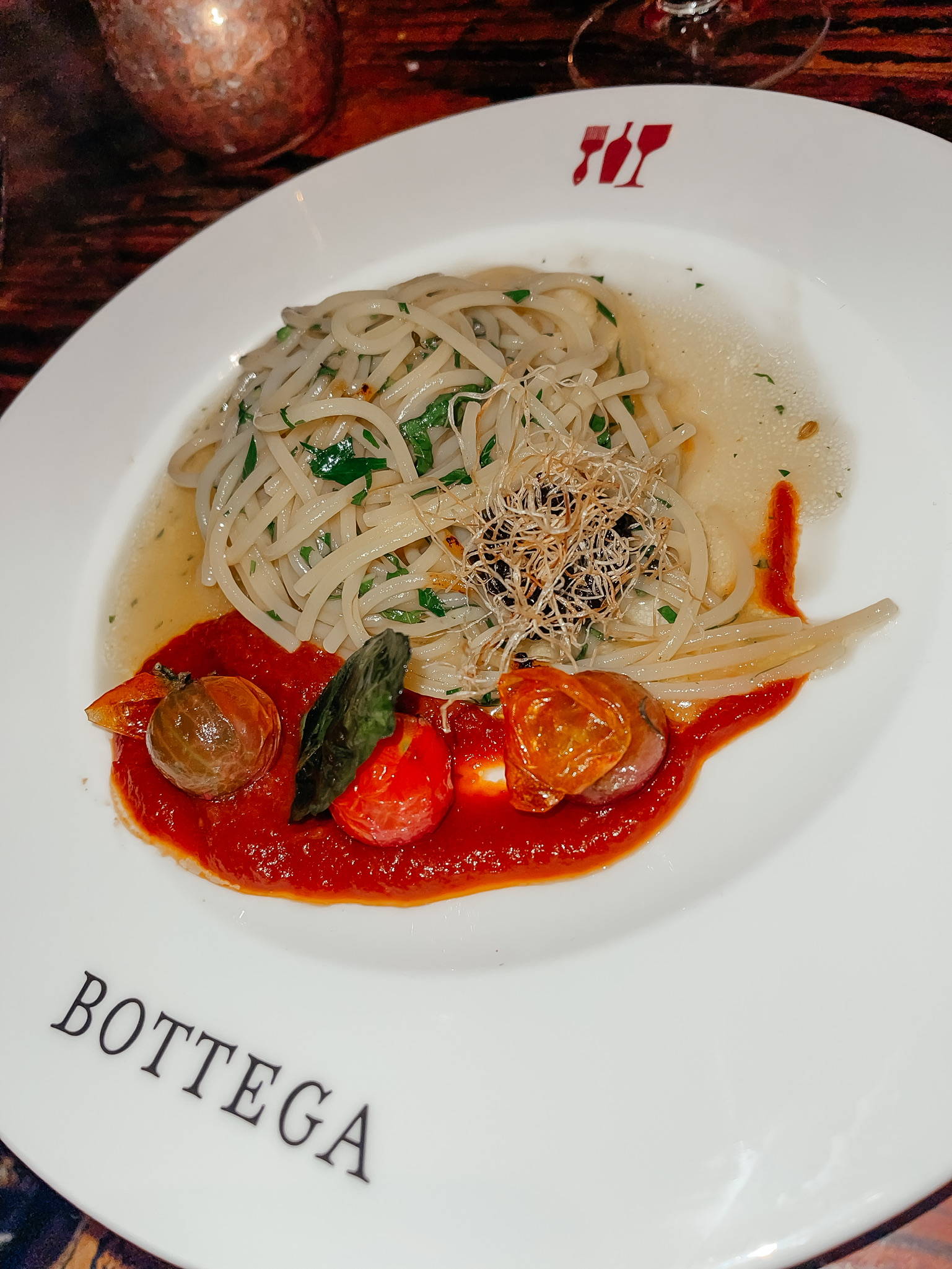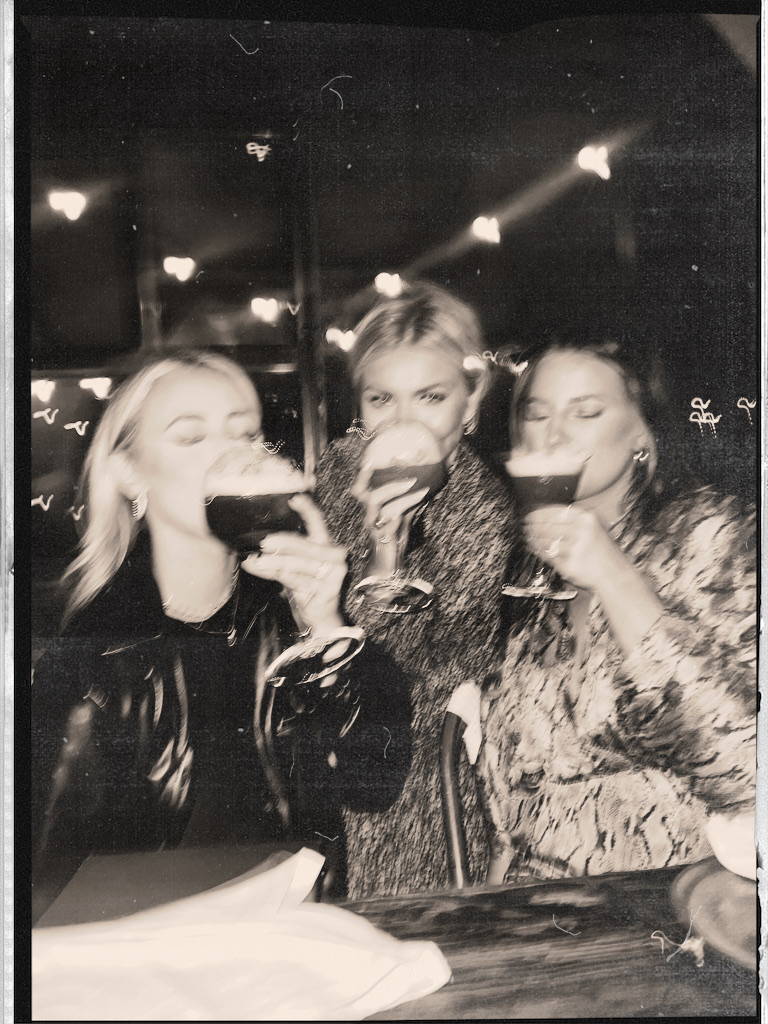 Day two came to a close with dinner at Bottega. Y'all, this spot is worth the hype! An Italian lover's dream, everything about Bottega is *chefs kiss*. From impeccable dishes, specialty crafted cocktails, and an extensive wine menu, Bottega will always be one of our favorite Napa Valley restaurants.
Chef and owner, Michael Chiarello, serves up a classic Italian menu that boasts the richest flavors for an unforgettable dining experience. Dine outside on the patio alongside stone fireplaces, or enjoy Bottega's rustic and cozy indoor setting.
Sip on a rich Cabernet Sauvignon, Room 721 cocktail, or elevated Spicy Margarita! Our top recommendations include the Burrata, Calamari, and Truffle Fries to start, followed by Ricotta Gnocchi della Nonna, Raviolo, and Pollo alla Diavola. End your dinner on a sweet note with the Tiramisu and Panna Cotta!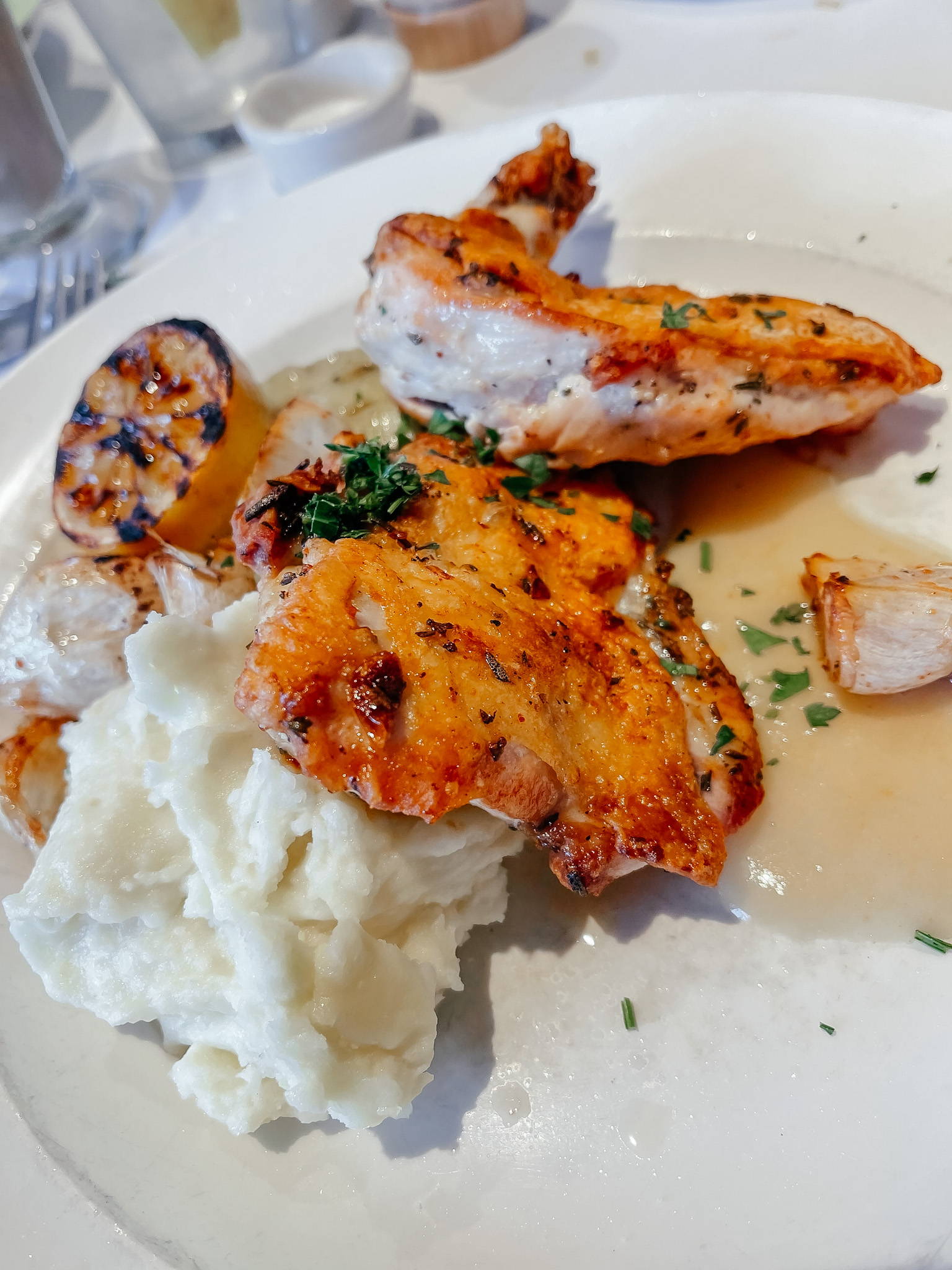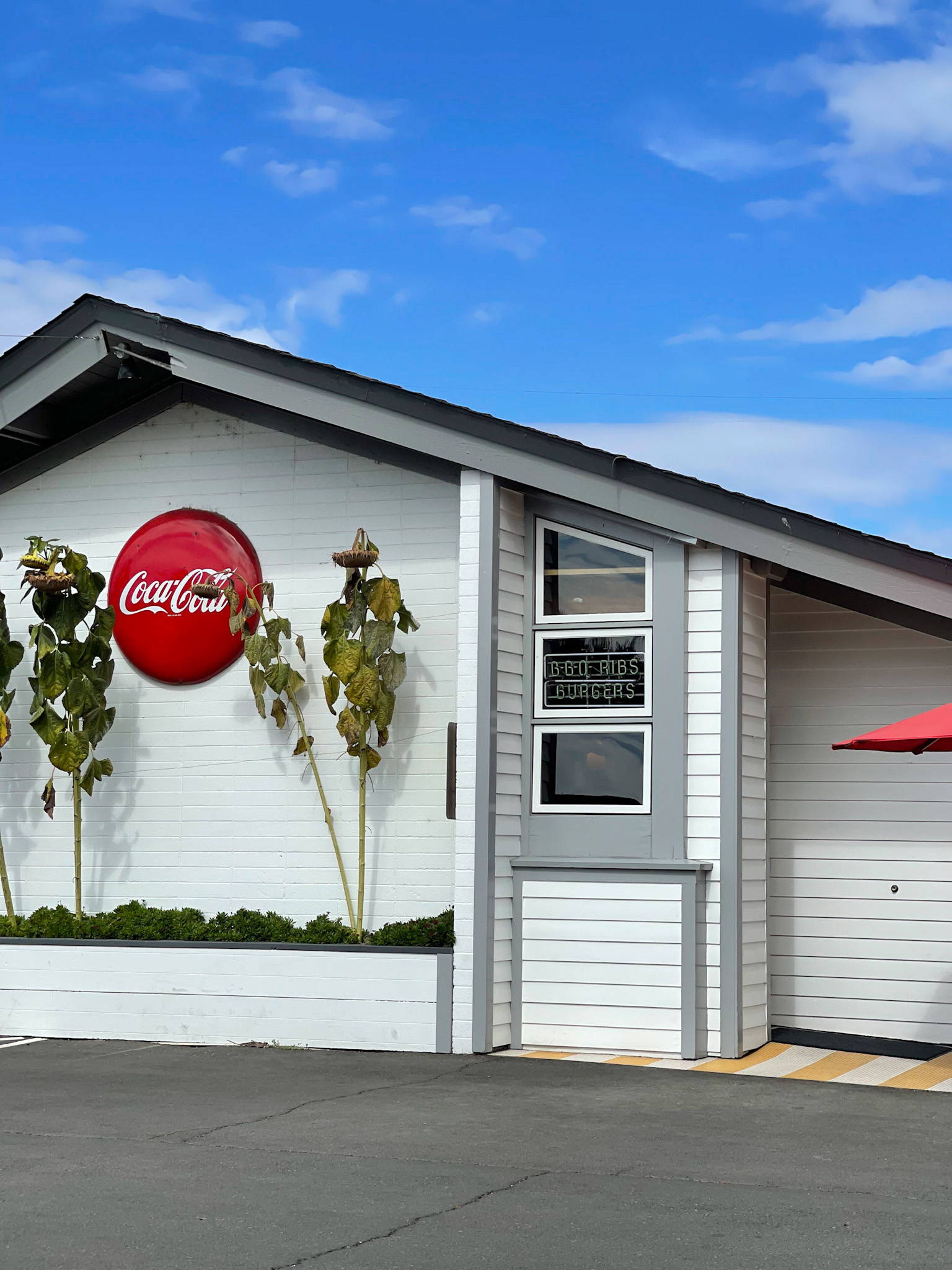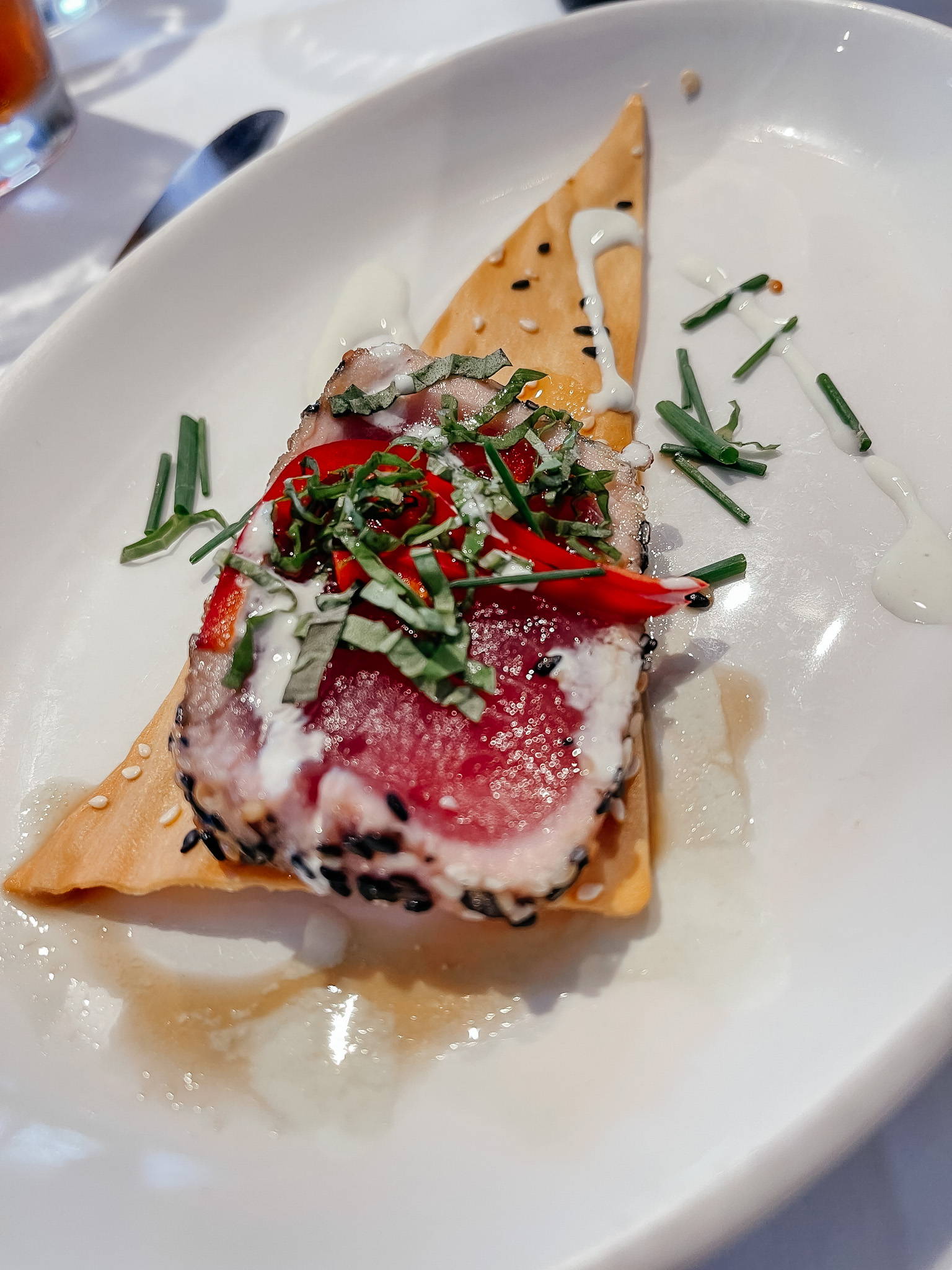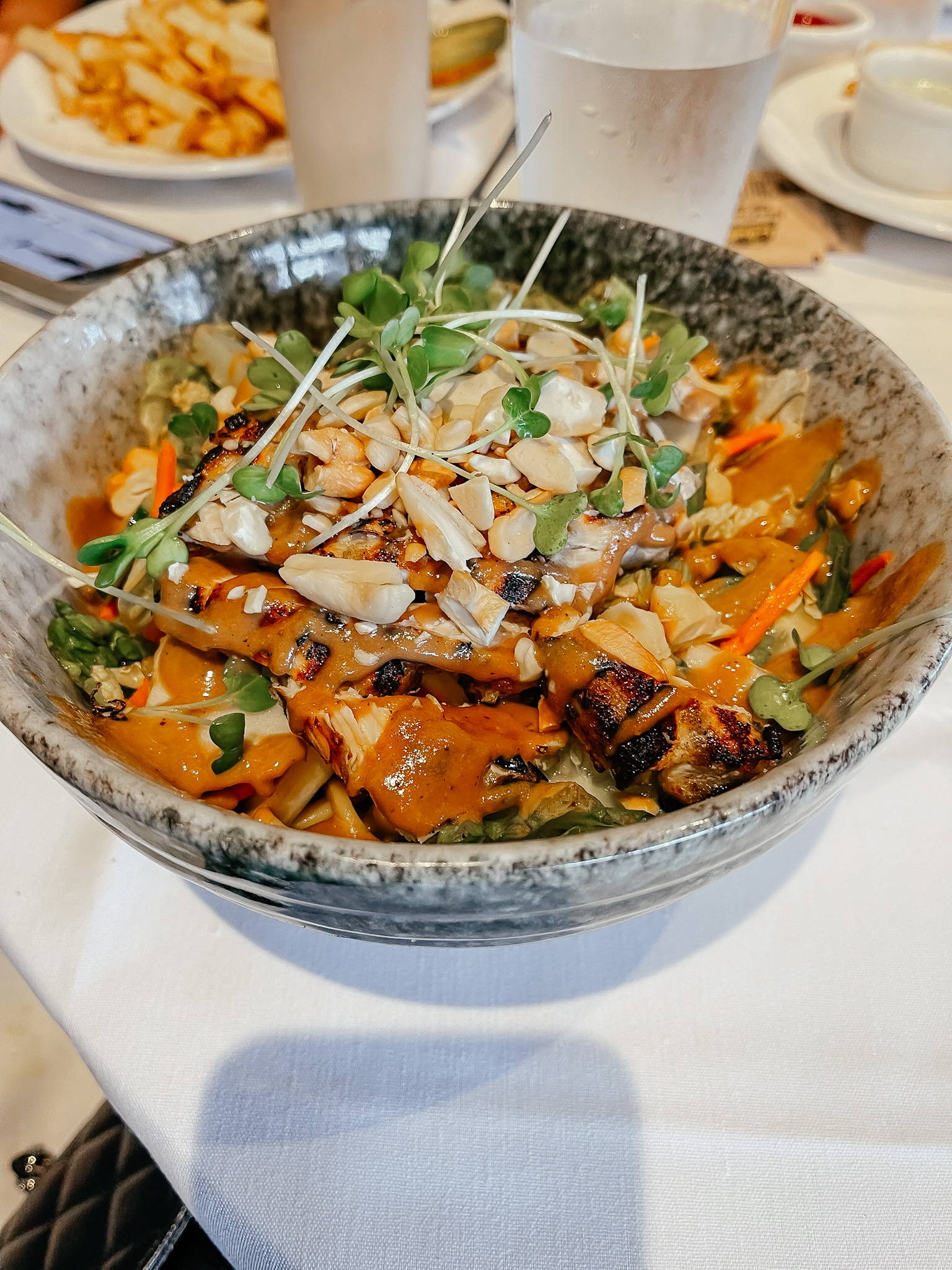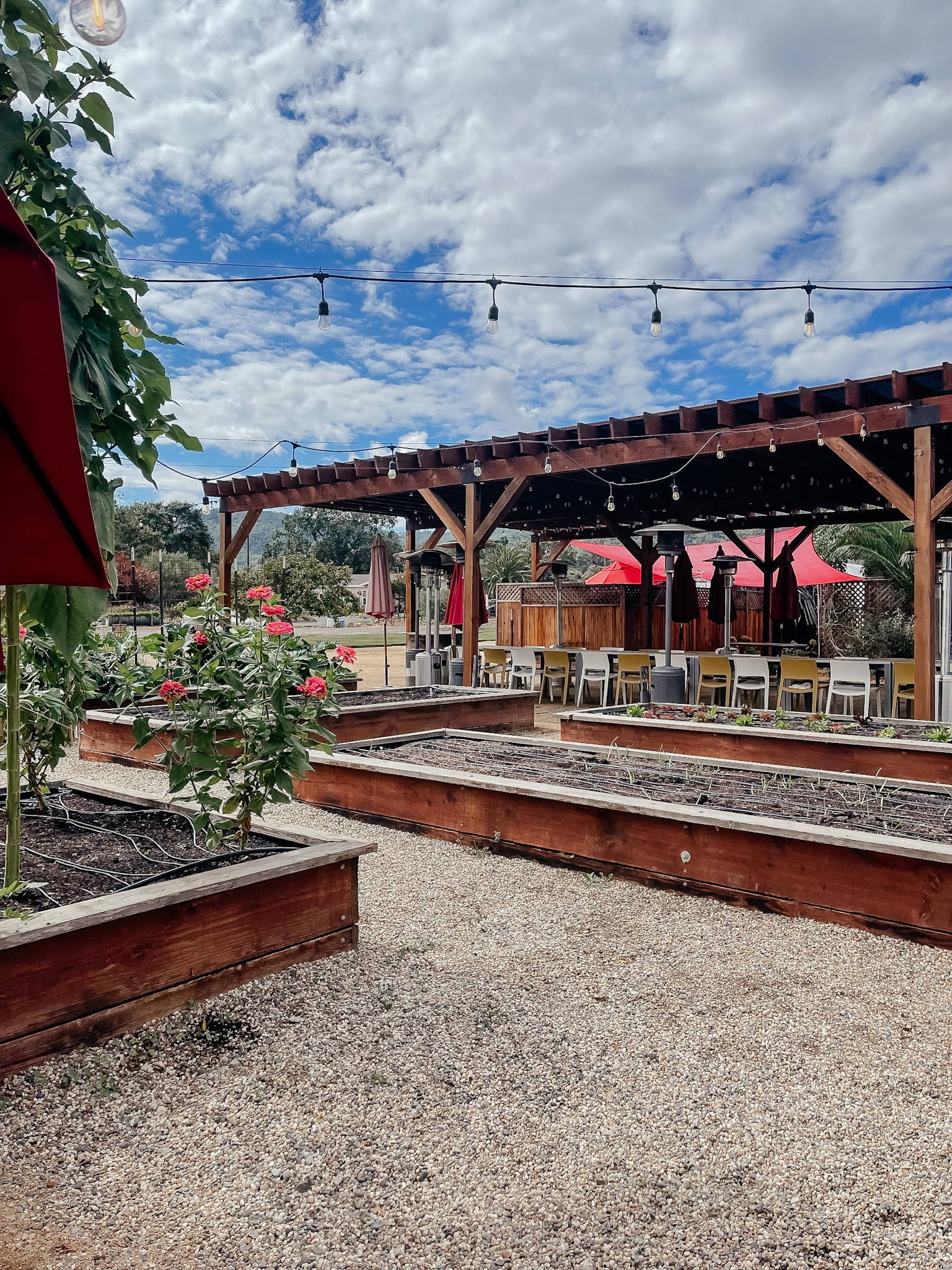 Our last day in Napa Valley was spent enjoying all of our favorite places! We started at Mustards Grill for a seriously tasty brunch. After dining at Mustards last year, we never stopped thinking about their Ahi Tuna Crackers. Needless to say, we were so excited to be back!
Named after the mustard flowers that cover the Valley in a sea of yellow during the springtime, Mustards Grill offers upscale California-New American cuisine. The majority of the dishes and cocktails are prepared with fresh food straight from their surrounding gardens!
Take in the Napa sun and dine under Mustards covered terrace, right in the middle of their colorful garden boxes, or head inside for a simple yet sophisticated atmosphere.
Whatever you do, be sure to order the Ahi Tuna Crackers, Slow Smoked BBQ Pork sandwich, and Grilled Avocado Tostada!
STOP 1 - Whetstone Wine Cellars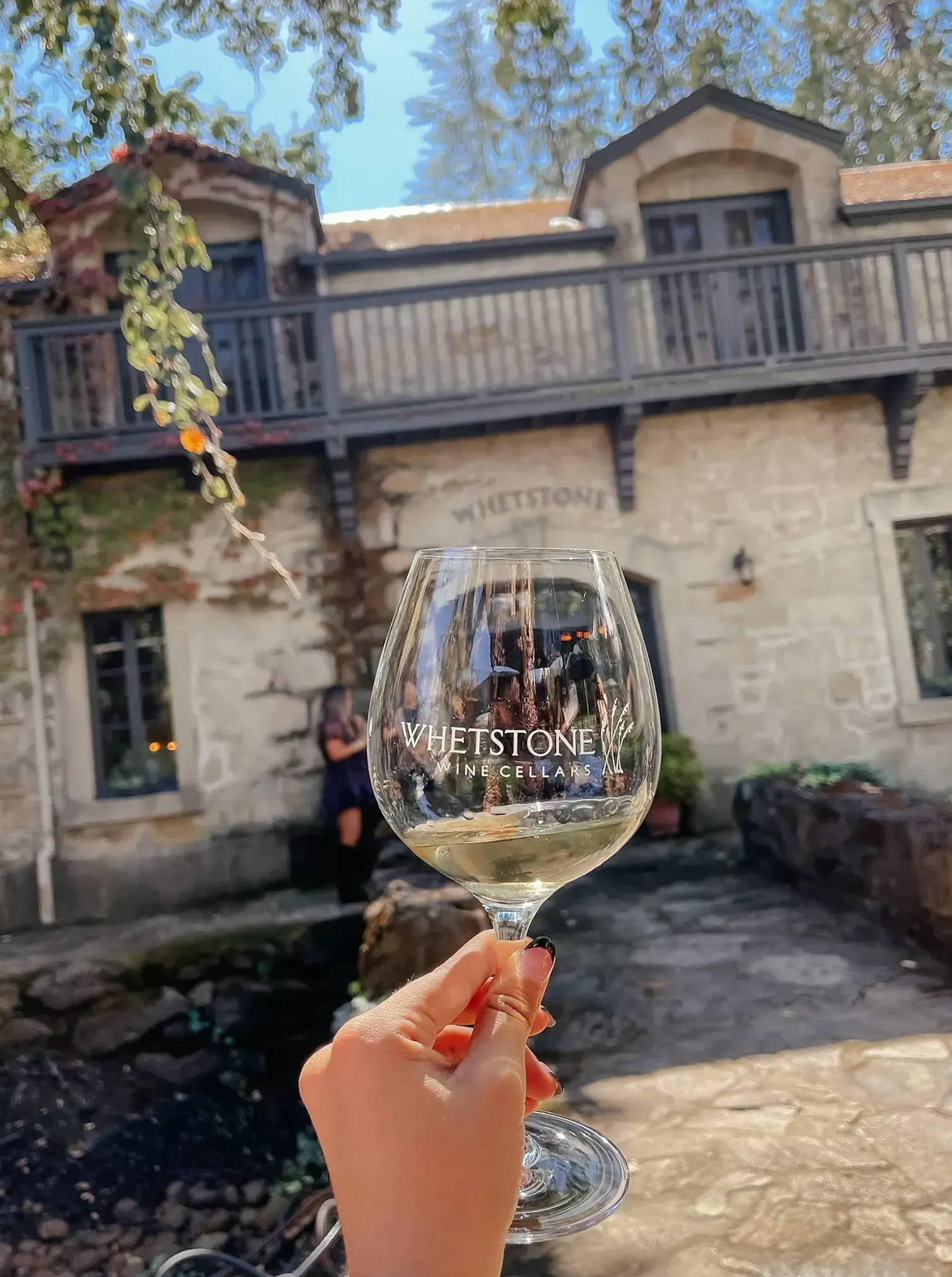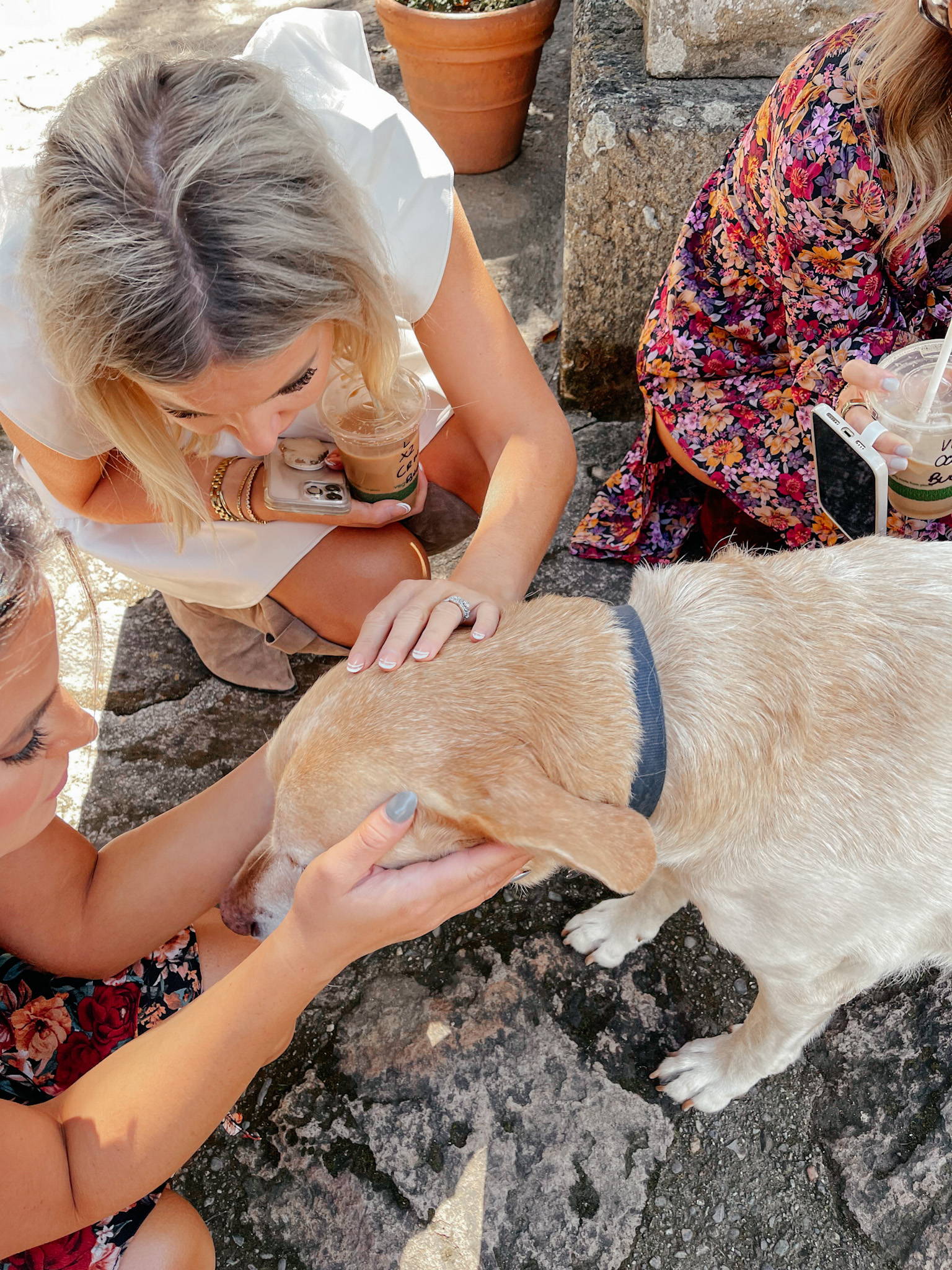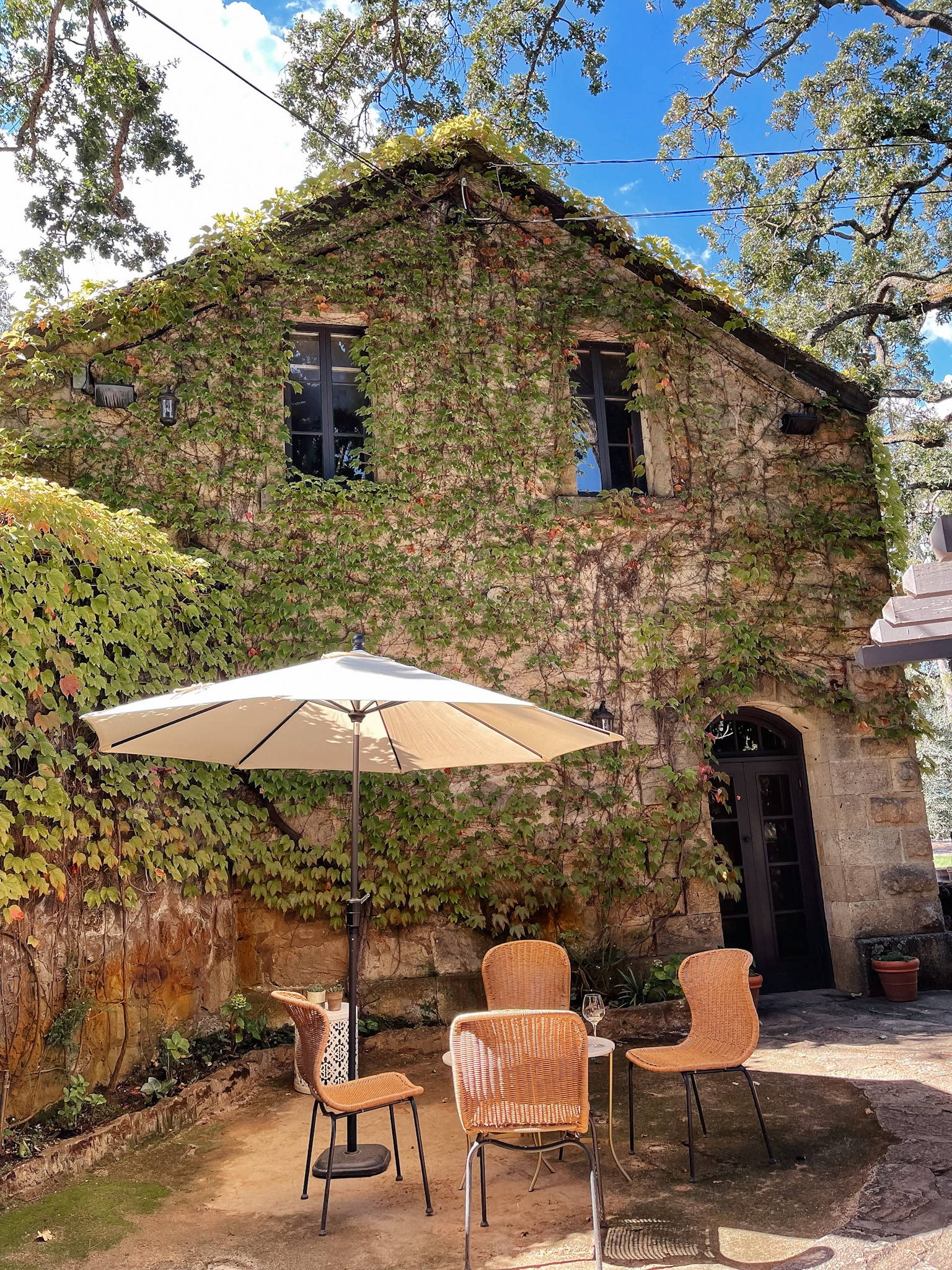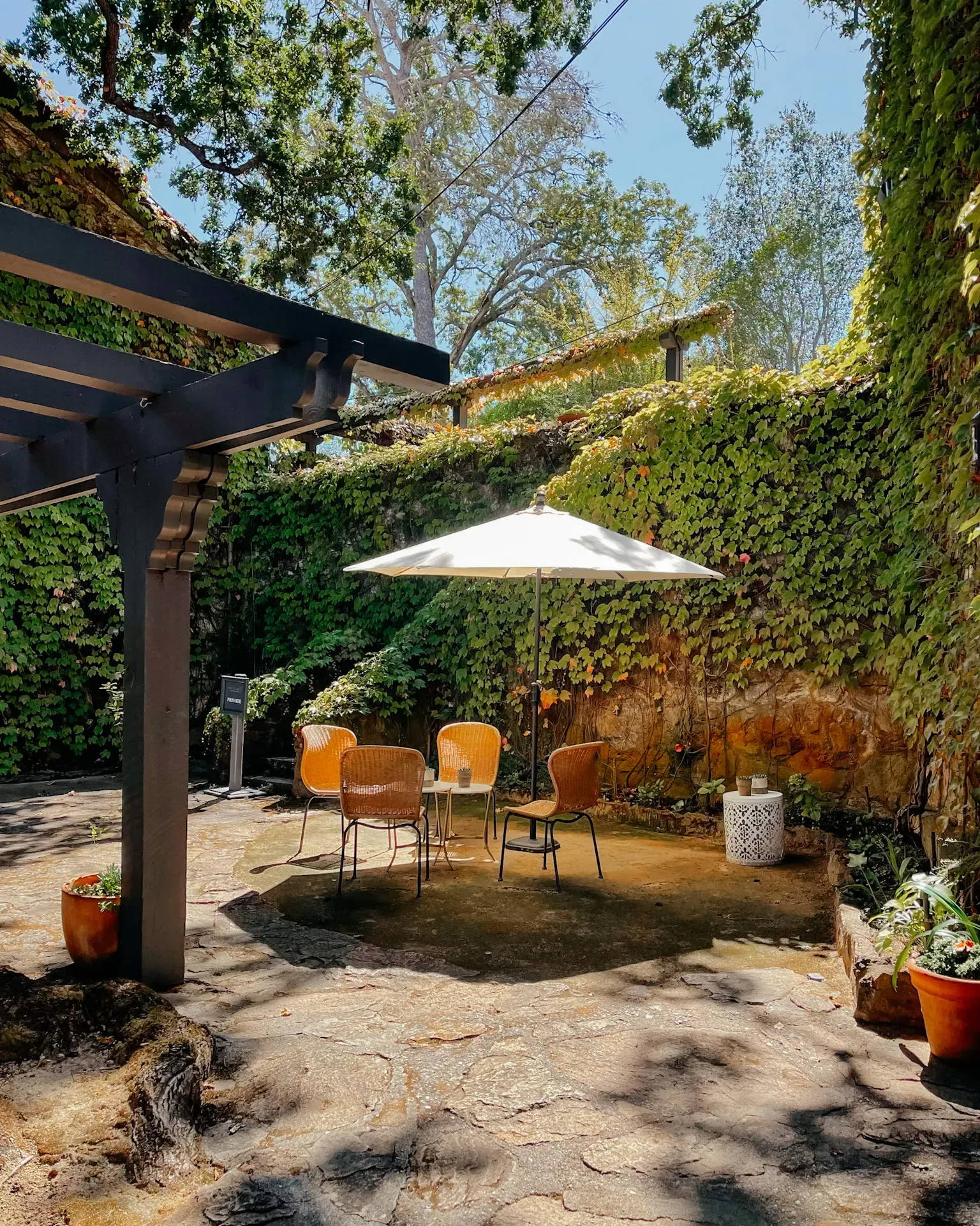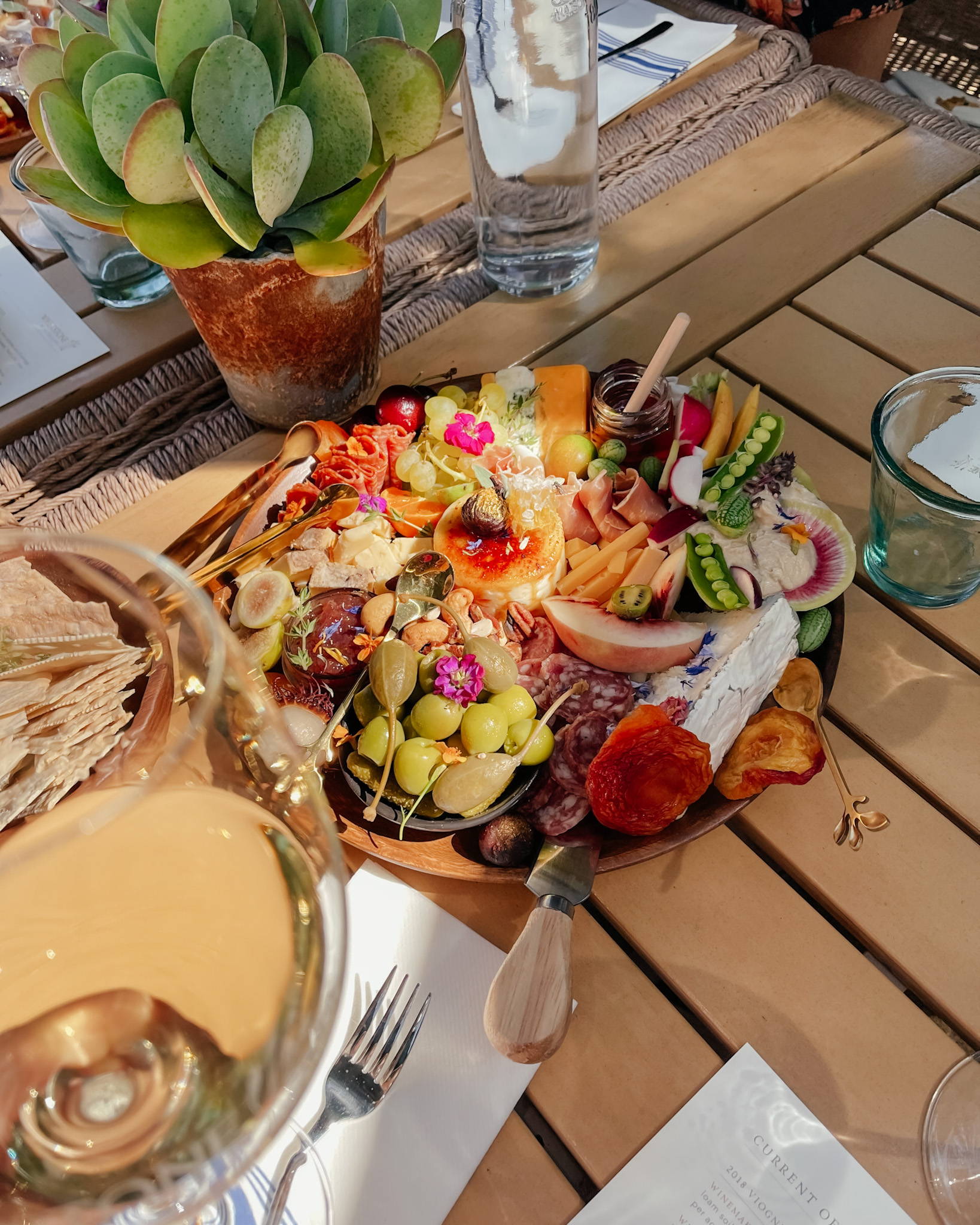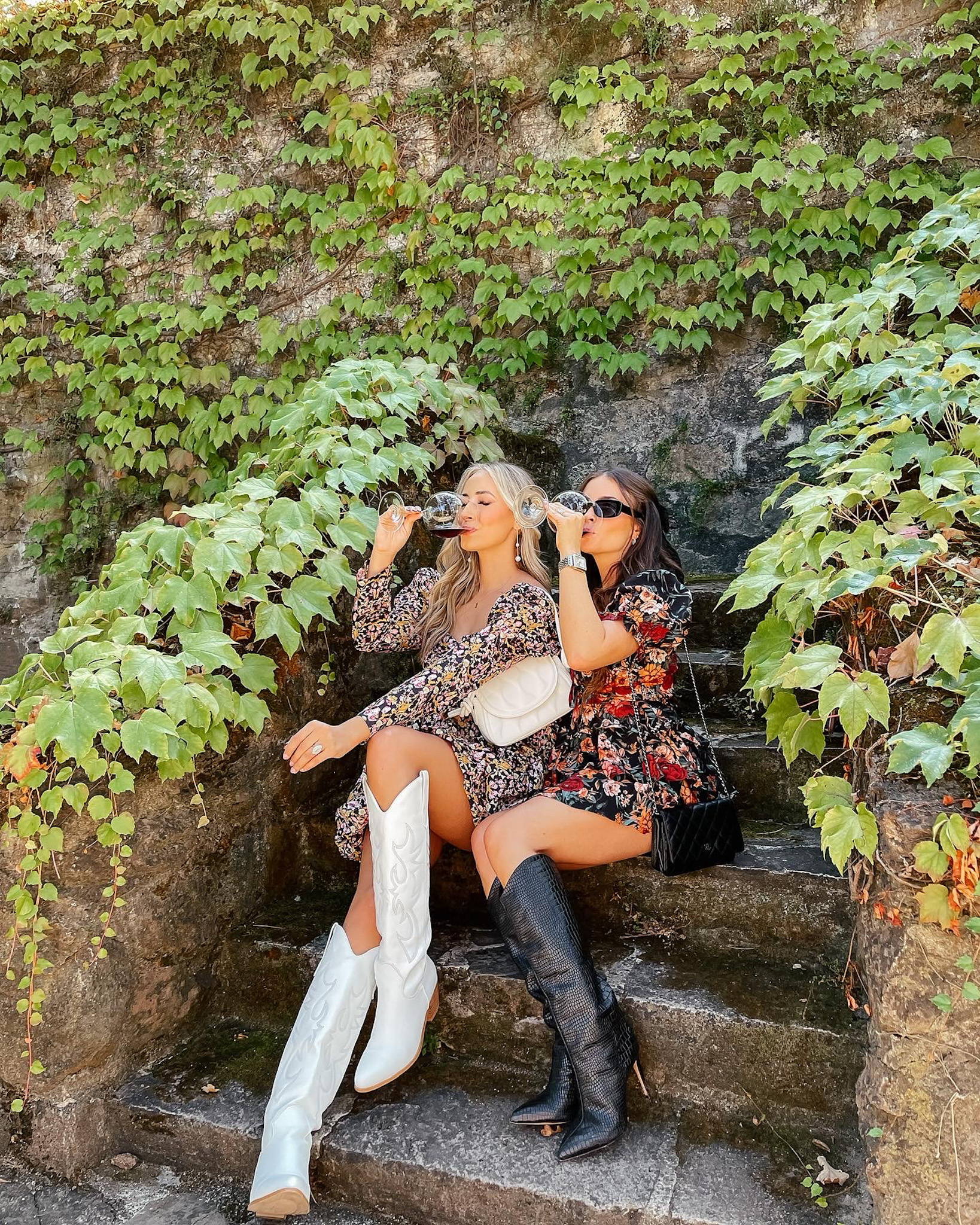 Our first winery of the day just feels like home! Whetstone Wine Cellars quickly stole a piece of our hearts after first visiting last September. This family owned and operated winery boasts the warmest hospitality, a luxurious southern charm, and the opportunity to be completely present during your visit.
With a property that looks and feels like you are on a European vacation, the Whetstone home and chateau provides a calm and relaxing ambience for indulging in Wine Country. Not to mention, you will be welcomed by the sweetest wine dog, Ace!
We always dread leaving Whetstone Wine Cellars, as we could easily sit and talk with the owners while sipping on their iconic wines for days. This winery will forever be at the top of our favorites list!
STOP 2 - St. Supery Estate Vineyards & Winery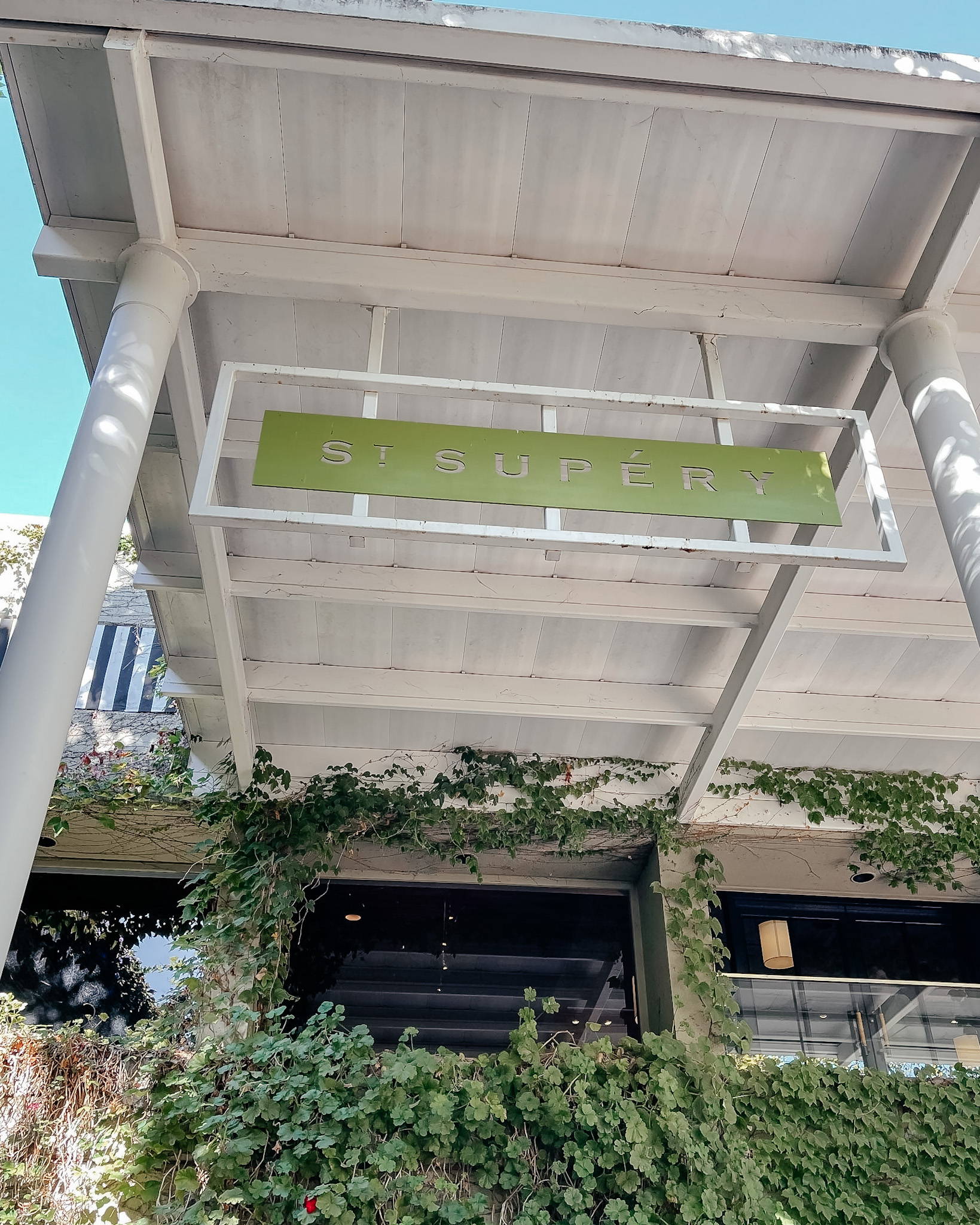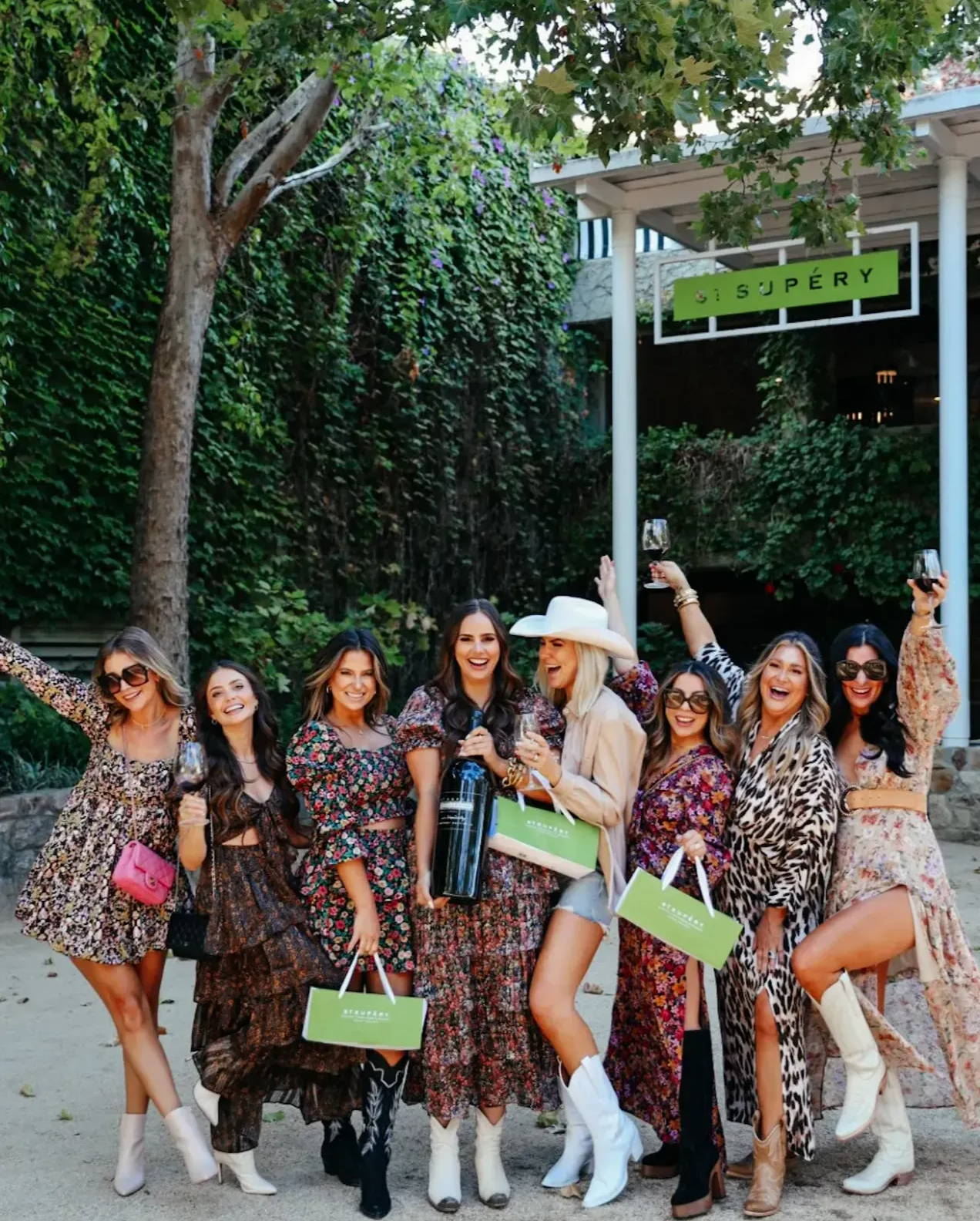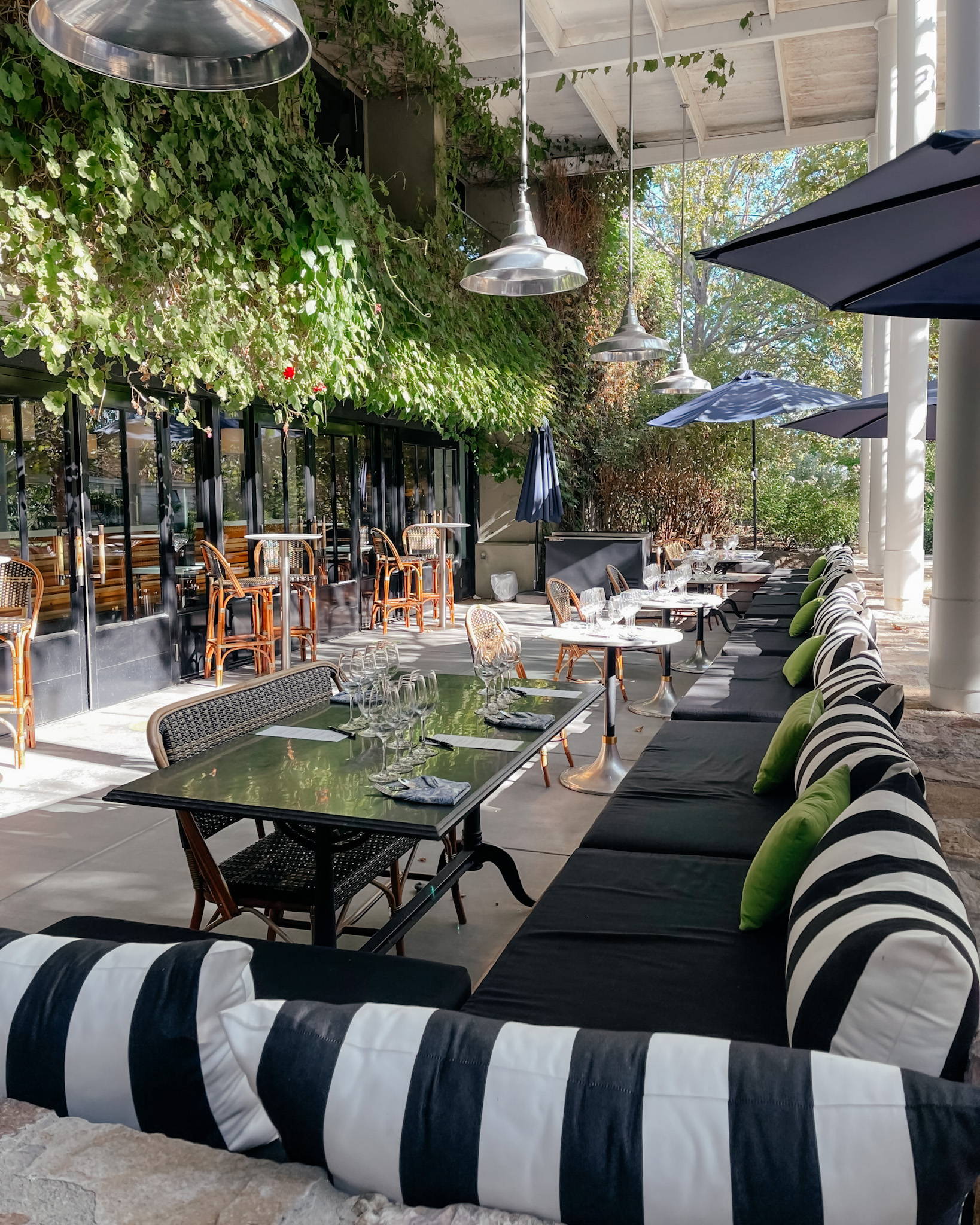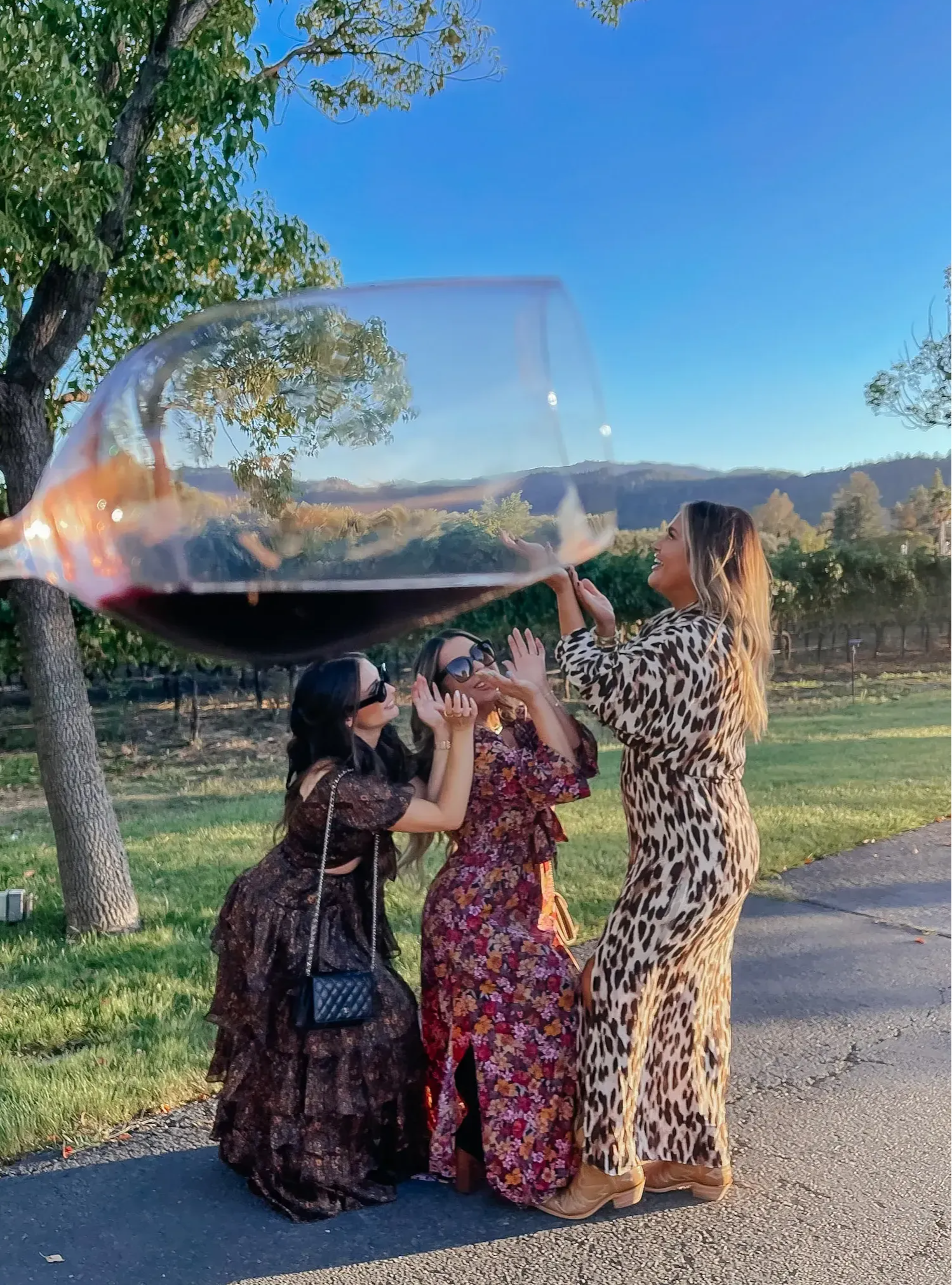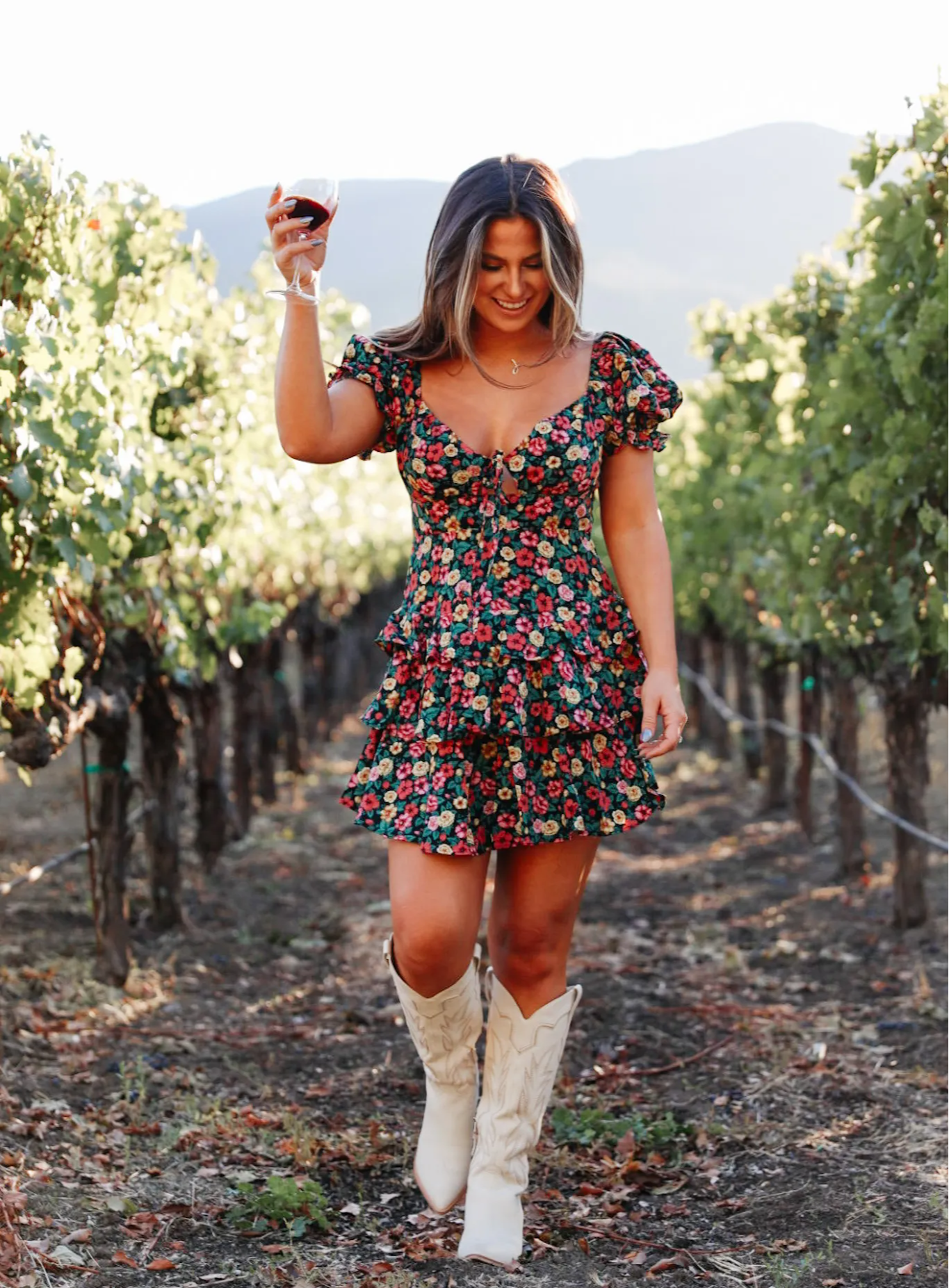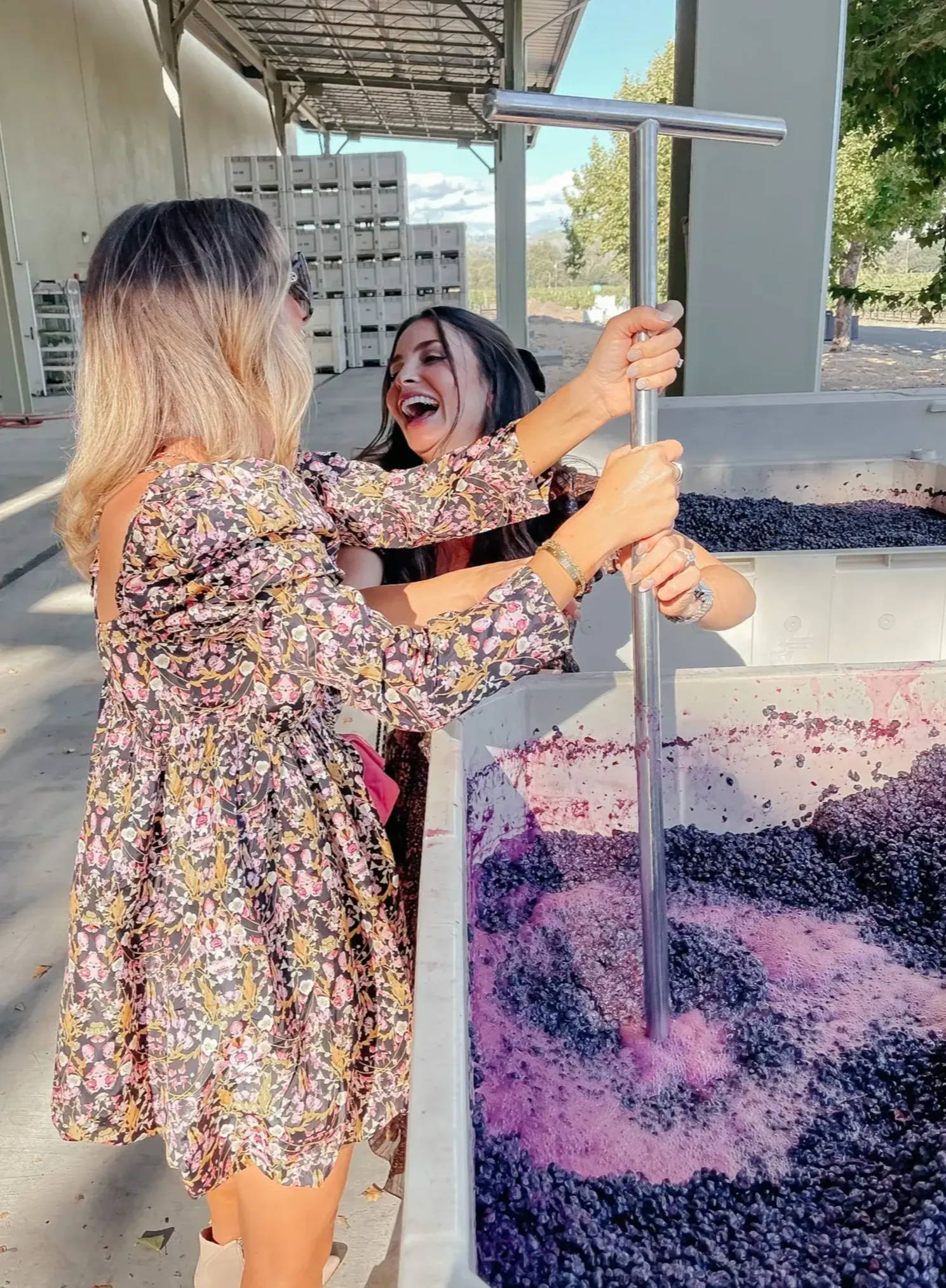 We always love to end our Napa wine tour at St. Supery Estate Vineyards & Winery! Every last detail of this estate is flawless, especially the views from the vineyards during sunset!
St. Supery is known for producing exceptional wines from their 100% estate grown grapes and offer one of our favorite wine and food pairing experiences in Napa.
Our BabeCrew seized the opportunity to tour the estate while learning about St. Supery's winemaking process and were even able to smash our own grapes right on property! This vineyard and winery is such a magical experience every time we visit!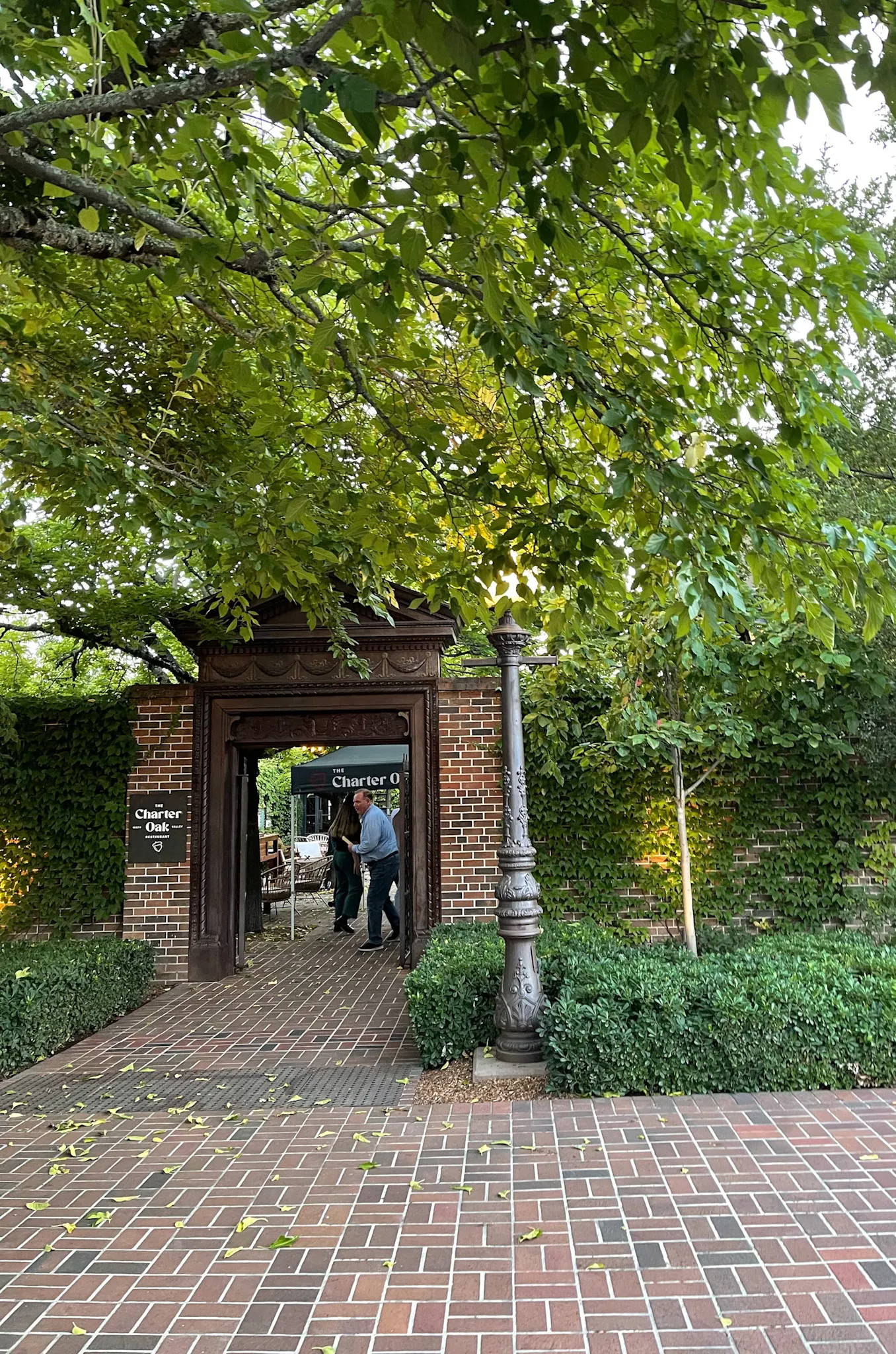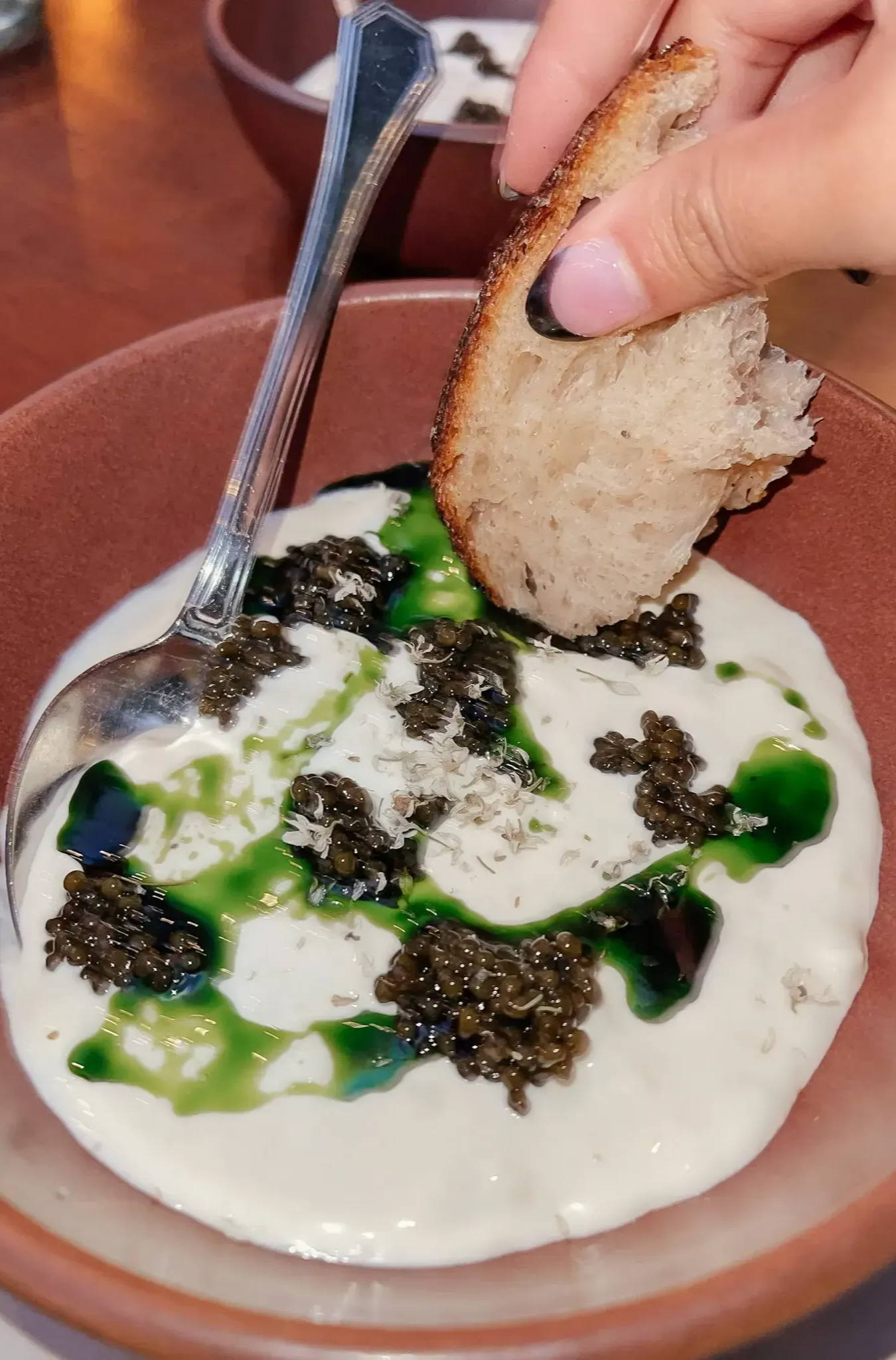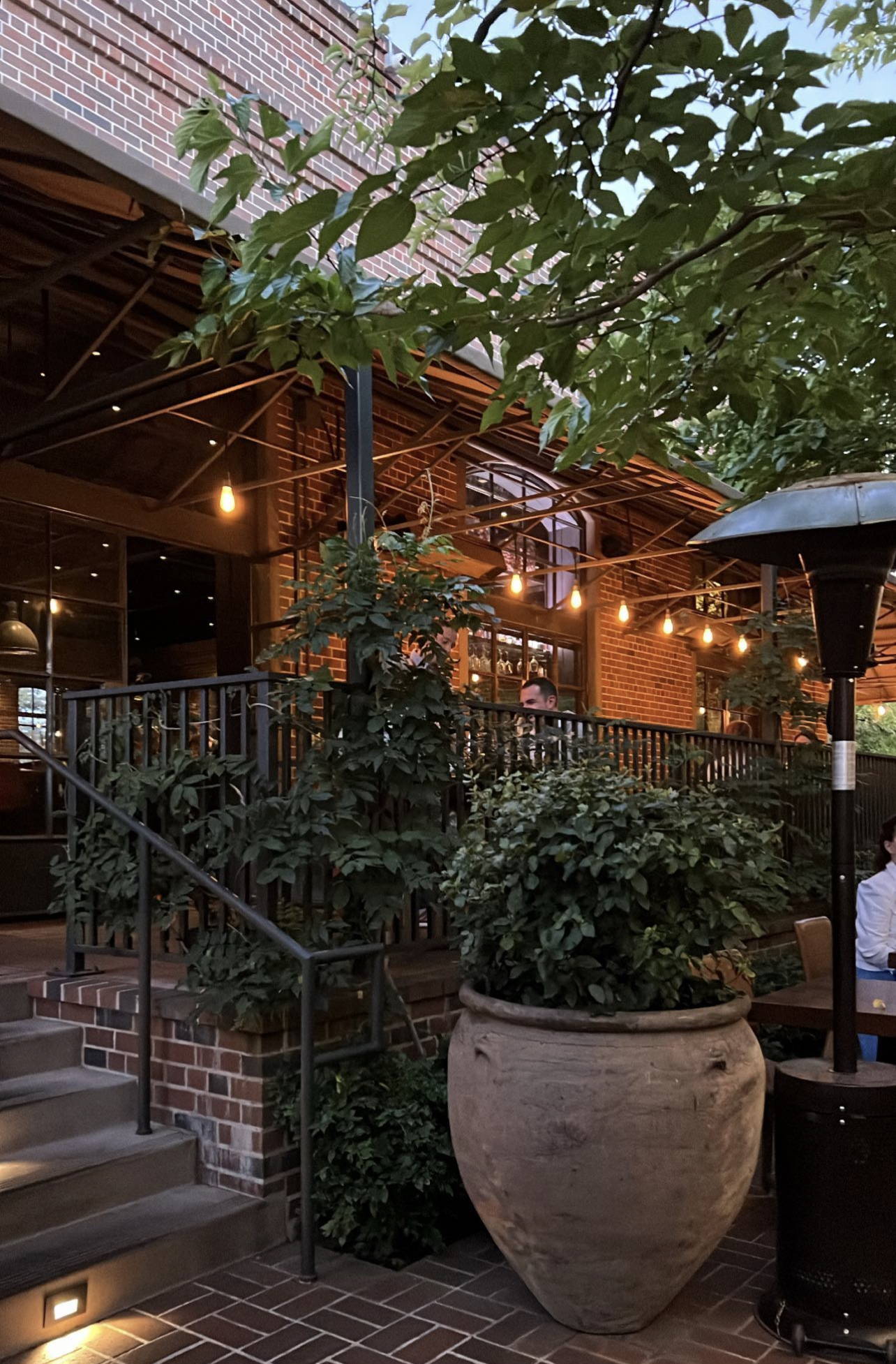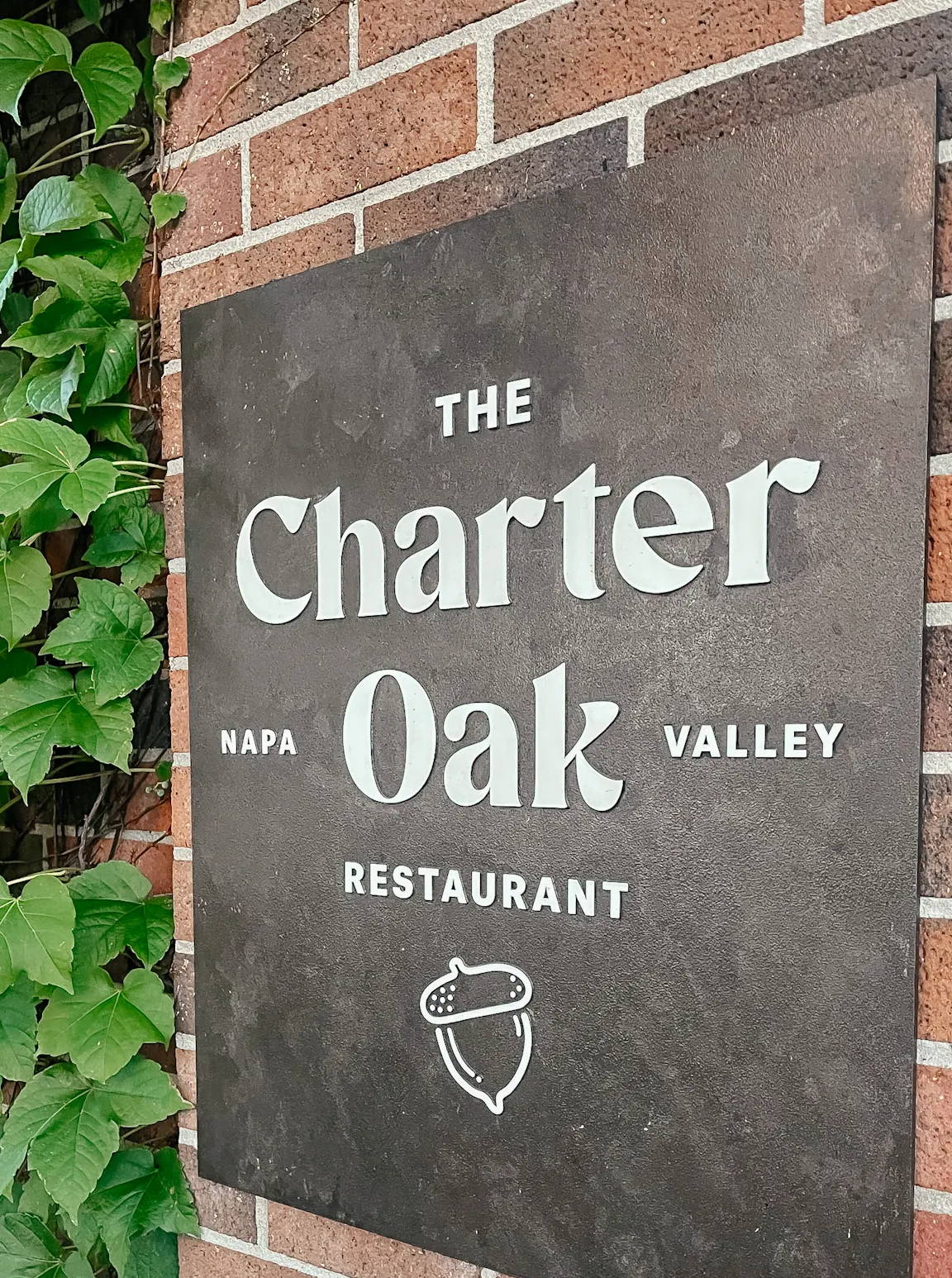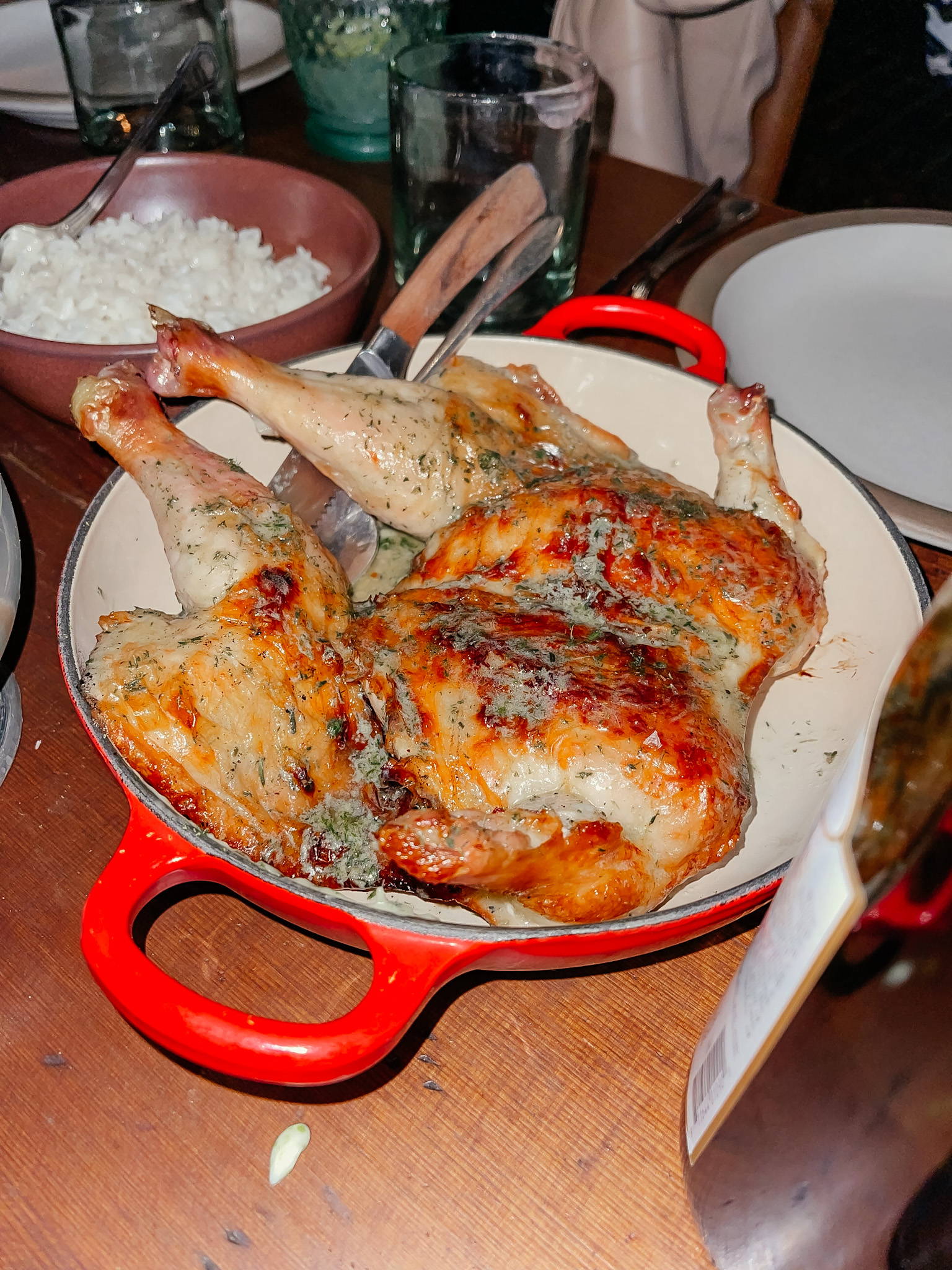 After our last day in the Valley, we ended the trip with a bang at The Charter Oak. This Michelin star restaurant presents a charming and cozy environment with a flavorful family-style menu by Chef Christopher Kostow.
The Charter Oak highlights a cuisine of grilled meats, fresh vegetables straight from their 3.5-acre farm, a wide variety of local wines, and delicious specialty cocktails.
We began our night with Aged Beef Chuck Tartare and Kaluga Hybrid Caviar, followed by Grilled Chicken, Grilled Tomahawk, and Grilled Koji Eggplant. Our main course was paired with Zucchini Conserva and Steamed California Grown Kachi Rice. Every last bite was absolutely mouth-watering!
Sip through your meal with The Charter Oak's Watermelon Daisy, Tequila & Strawberries, and Pimms & Basil craft cocktails. Or, choose a bottle, (or three,) of local Napa Valley wines to add even more enjoyment to your meal!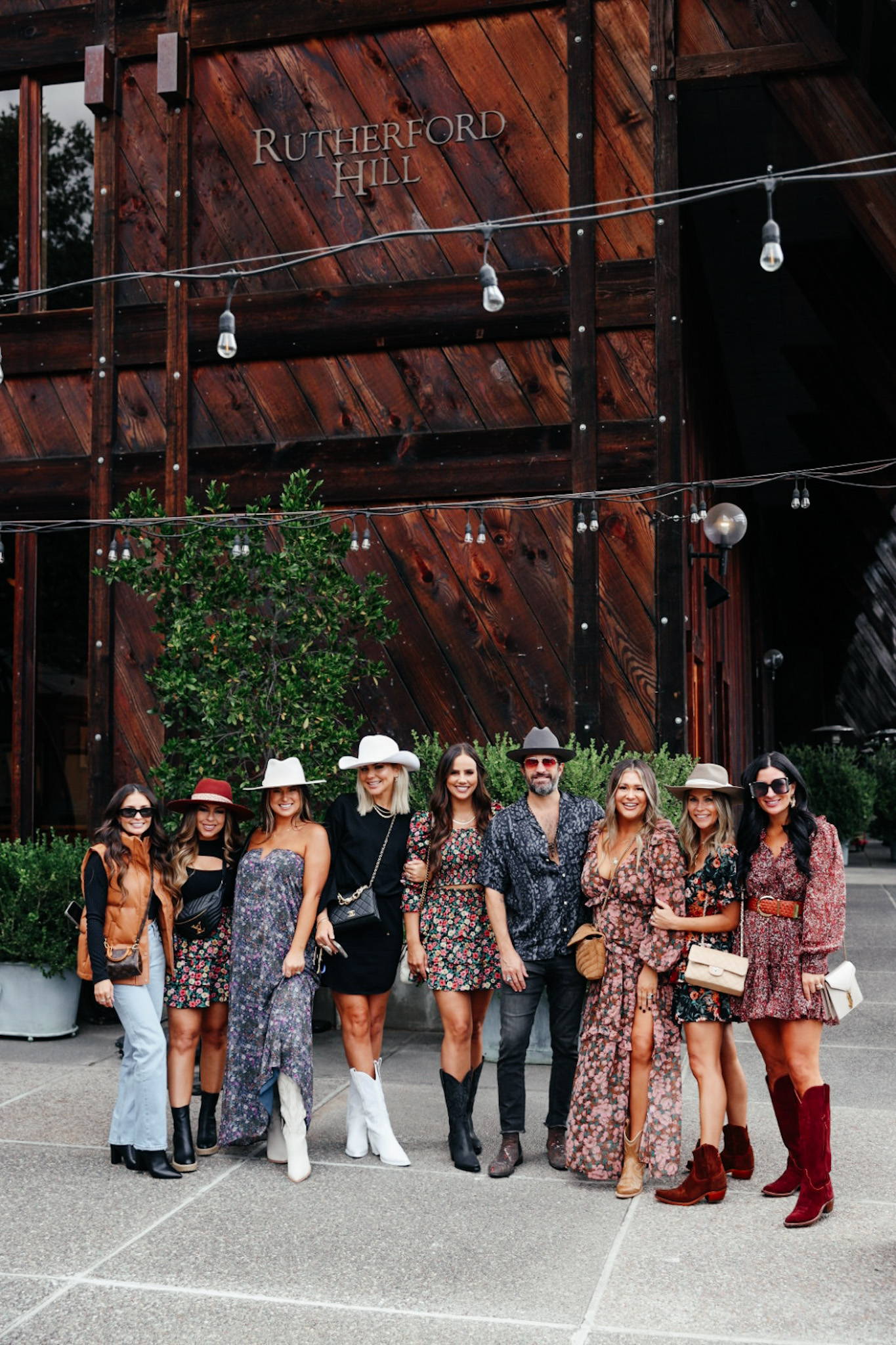 We were SO sad to be leaving the beauty of Napa Valley. This trip effortlessly made the list of top PR trips for BuddyLove. Our time in Napa is always nothing short of memorable.
From sipping on the greatest wines in North America, meeting and catching up with incredible people at every stop we made, dining at some of the top restaurants in the country, and soaking in every last bit that Napa Valley has to offer - we simply can't get enough of this region.
To everyone that welcomed and shared their piece of Napa with us, our flawless BL Influencer Babes, and the BuddyLove Brand Team, THANK YOU for this unparalleled experience! Napa Valley, WE WILL BE BACK!