The Fall Tees Collection
The Story Behind the Fall Tees Collection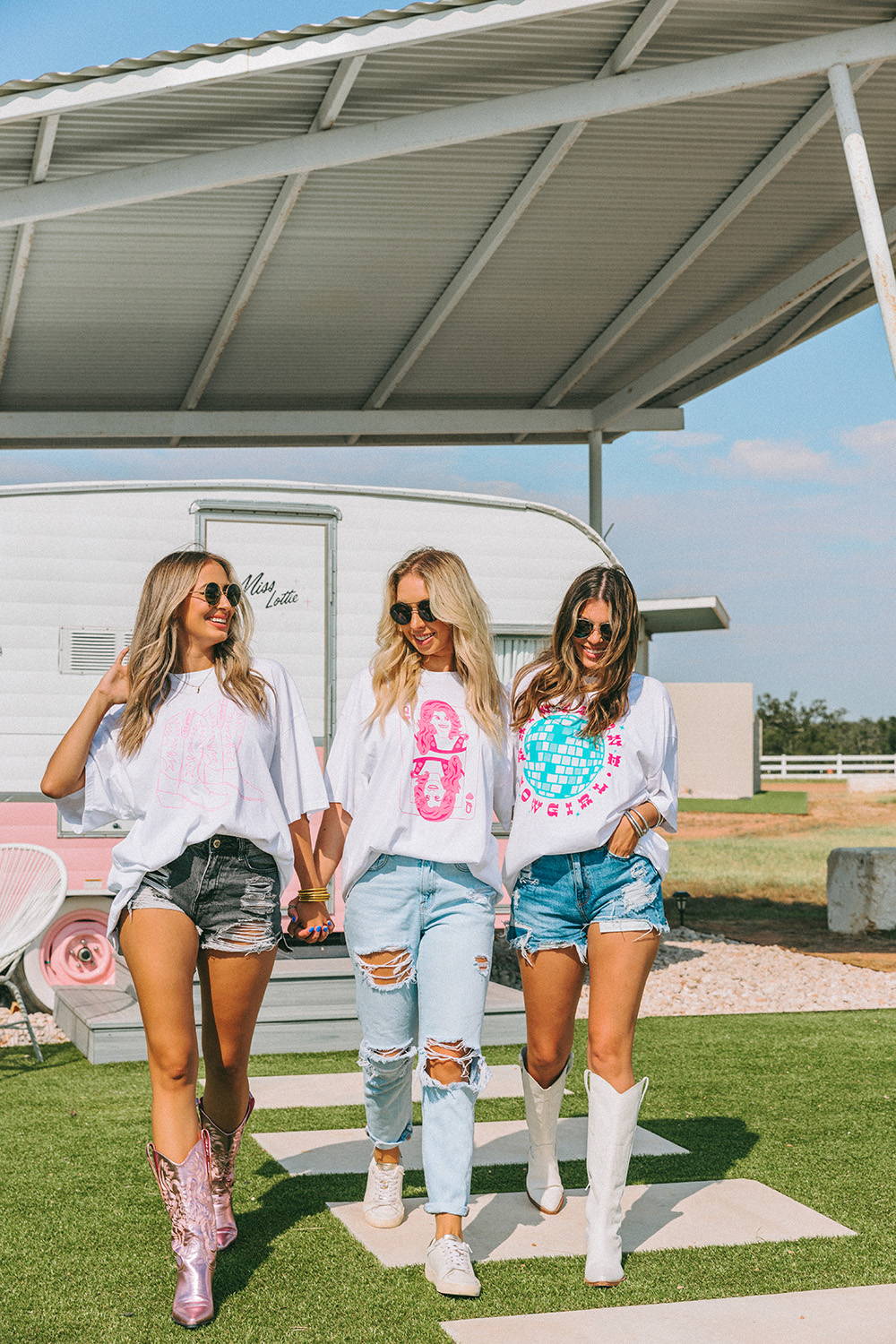 *WARNING*: GRAPHIC CONTENT ahead! Graphic tees, that is. Our biggest drop of fall tees and sweaters is here and we are OBSESSED! With THIRTEEN new graphic tees, and SIX new graphic sweaters, there is a new design for everyone!
This may come as a surprise, but 95% of the BabeCrew shows up to the office wearing one of our graphic tees or sweaters almost every single day. They are hands down the most comfortable tees you will own!
Our graphic tees offer an oversized fit with sizes running Small/Medium and Medium/Large. They hold up flawlessly in the wash and just keep getting softer over time!
The Courtney and Corey sweaters are equally as soft, highlighting a lightweight material with a loose, slouchy fit. These are the best graphic sweaters to transition from summer to fall, and fall to winter!
Keep reading and get to know all the new graphic tees and sweaters and their to-die-for slogans! We are also sharing all the deets on the most darling retro resort, Blue Skies Resort, where we shot this collection!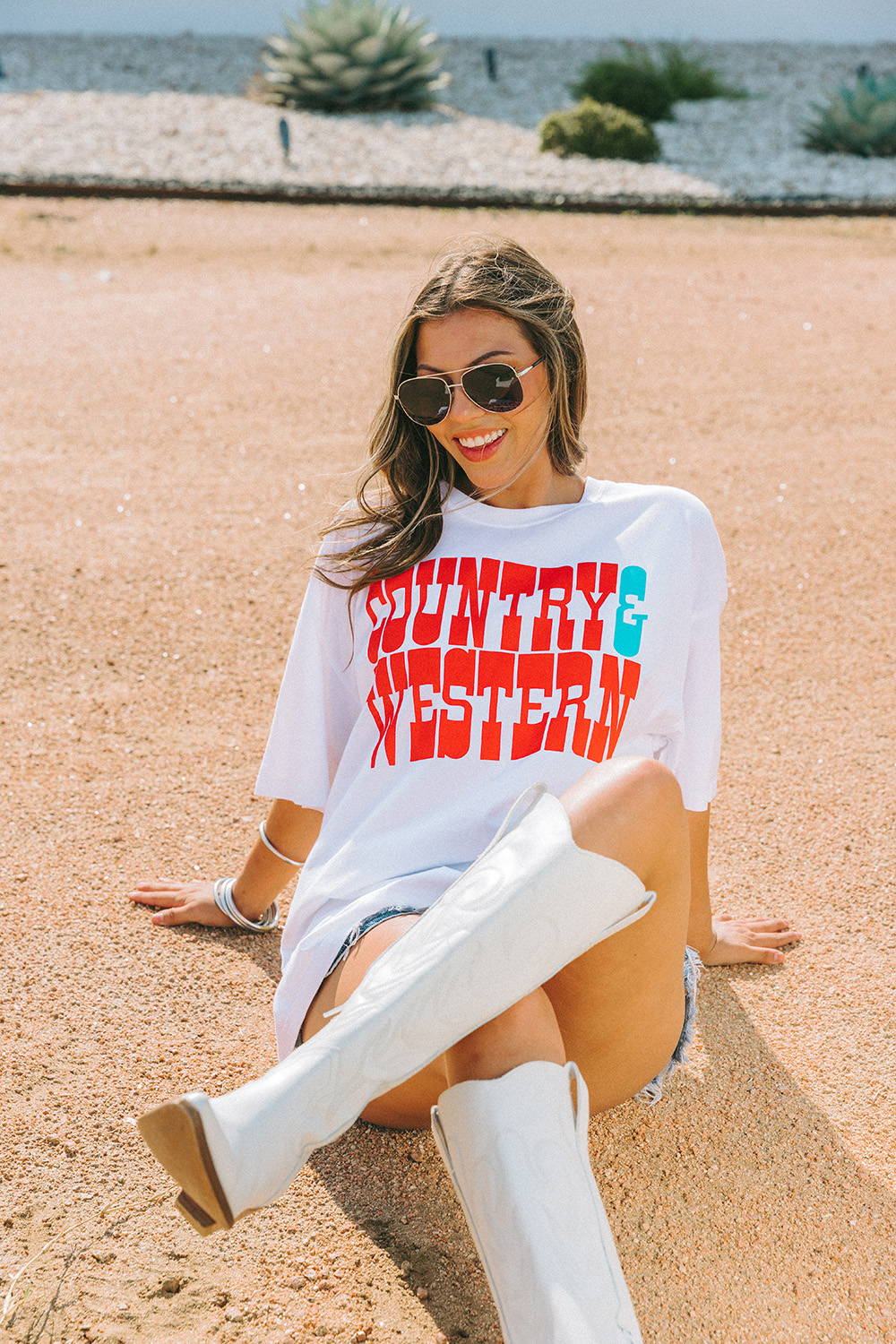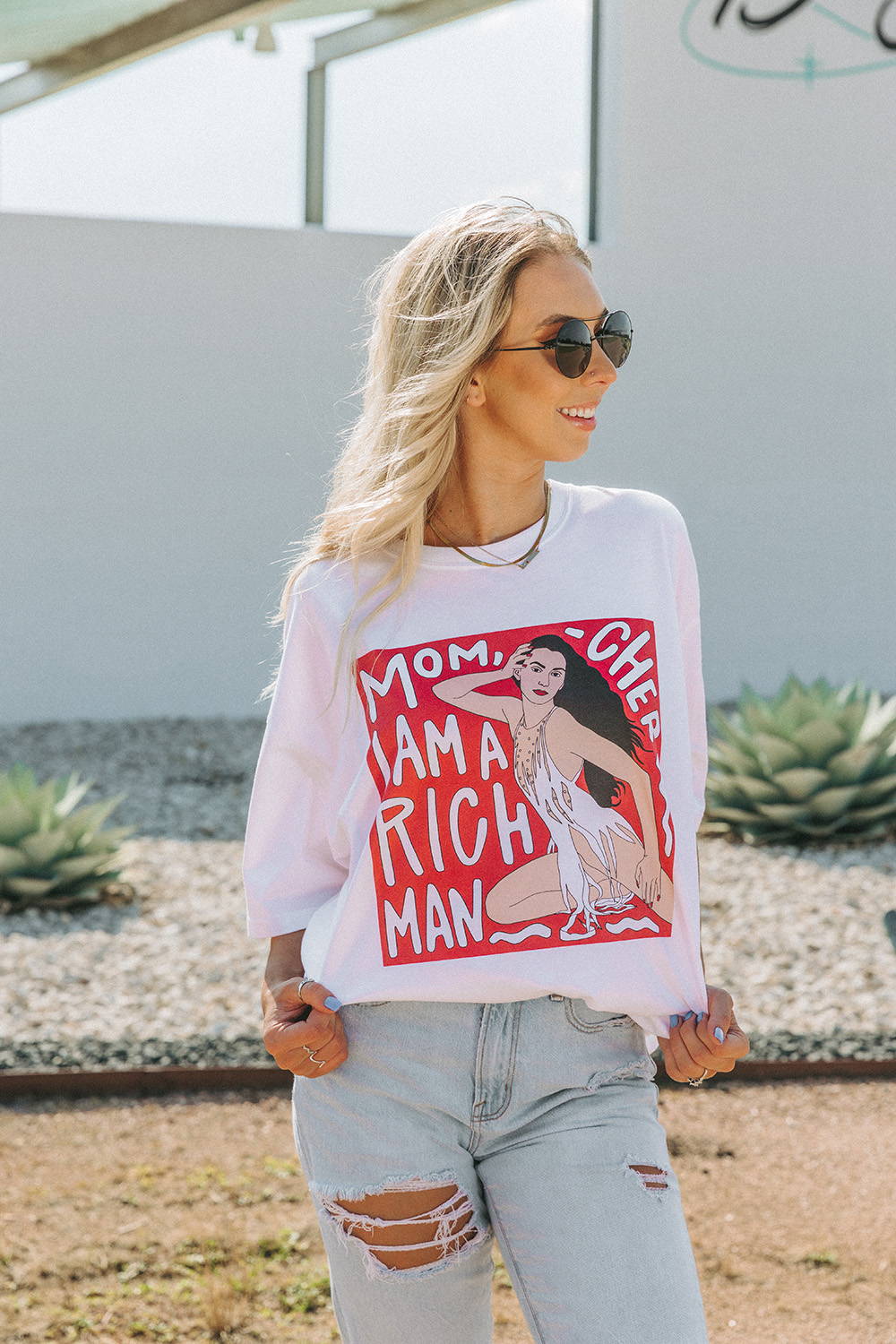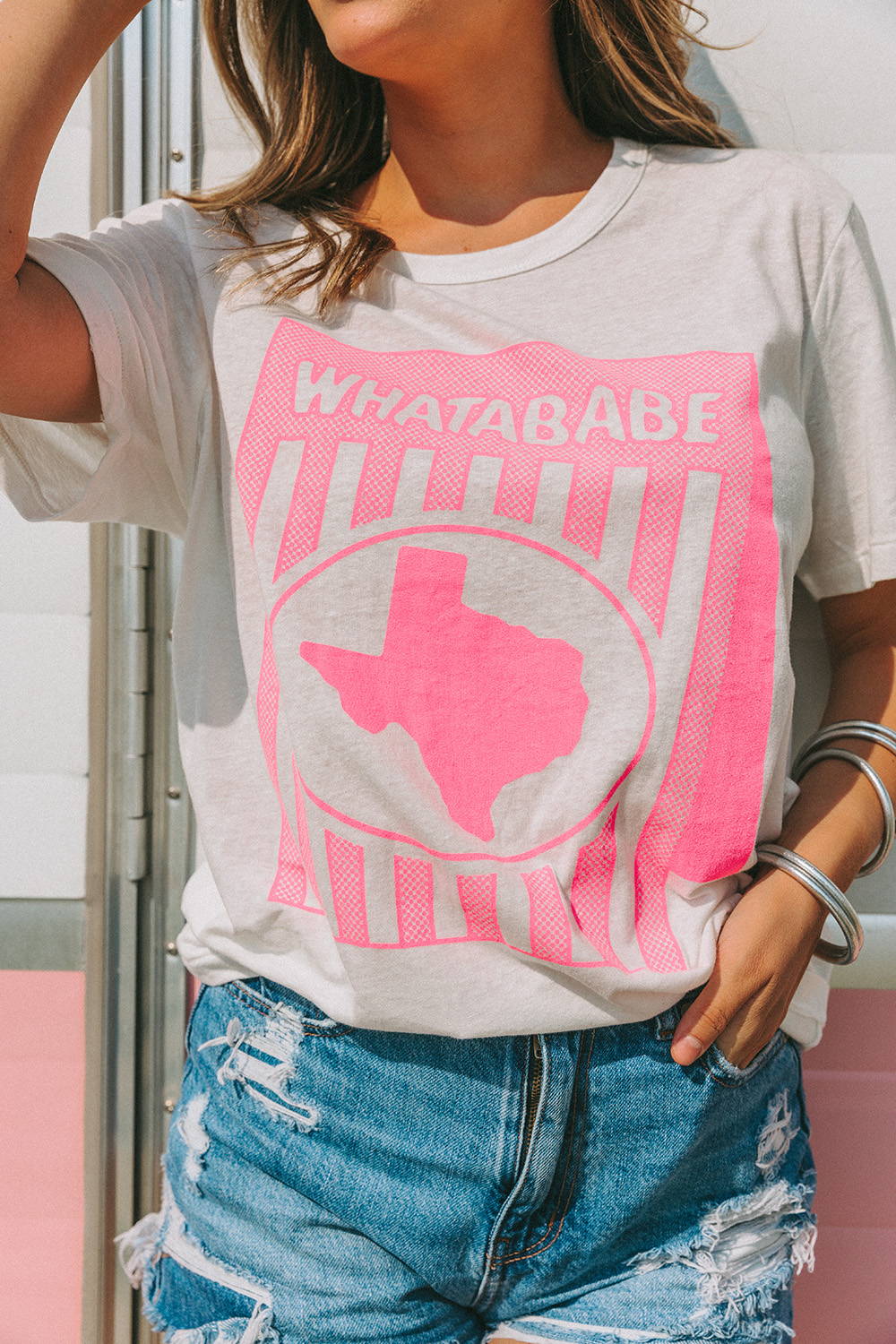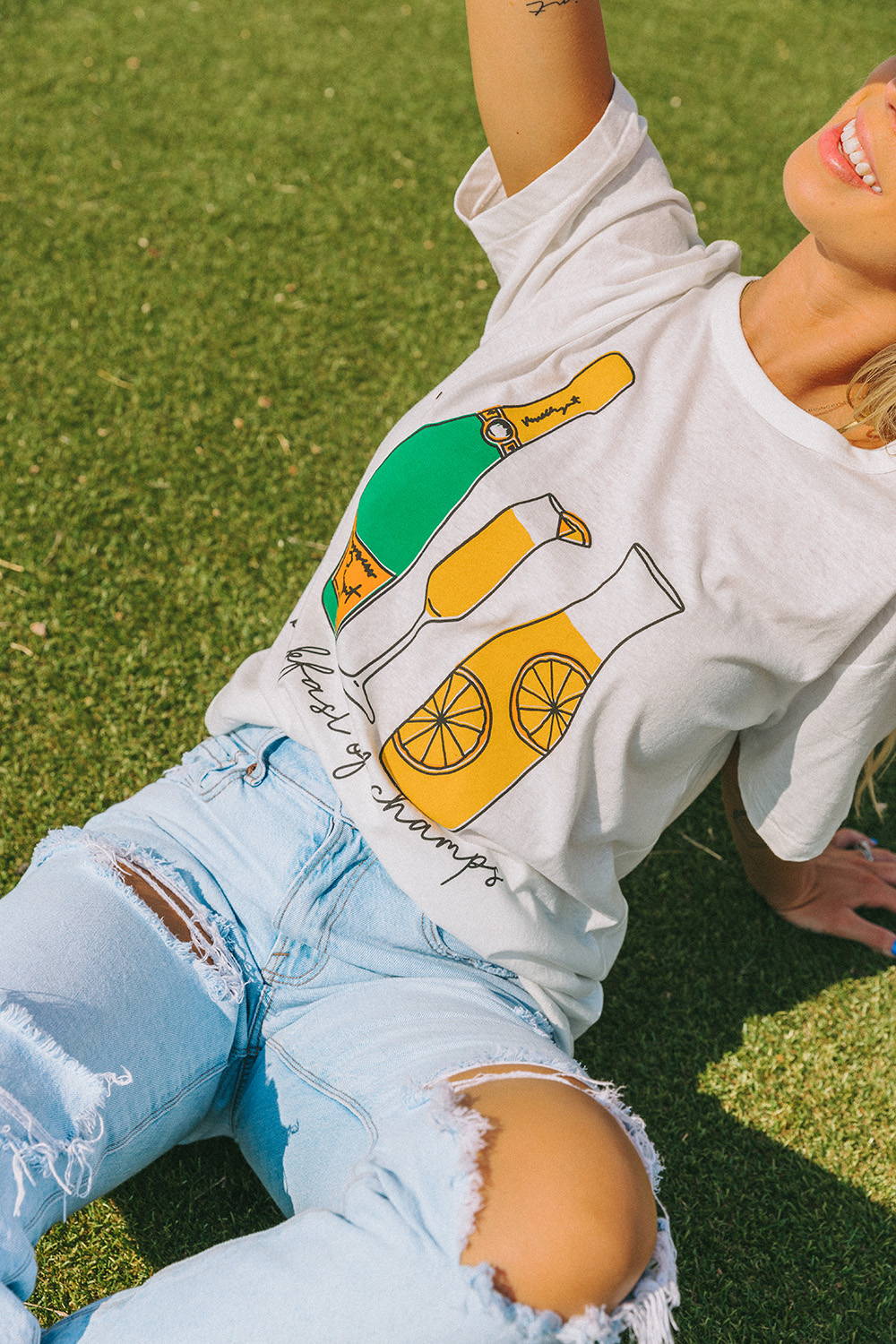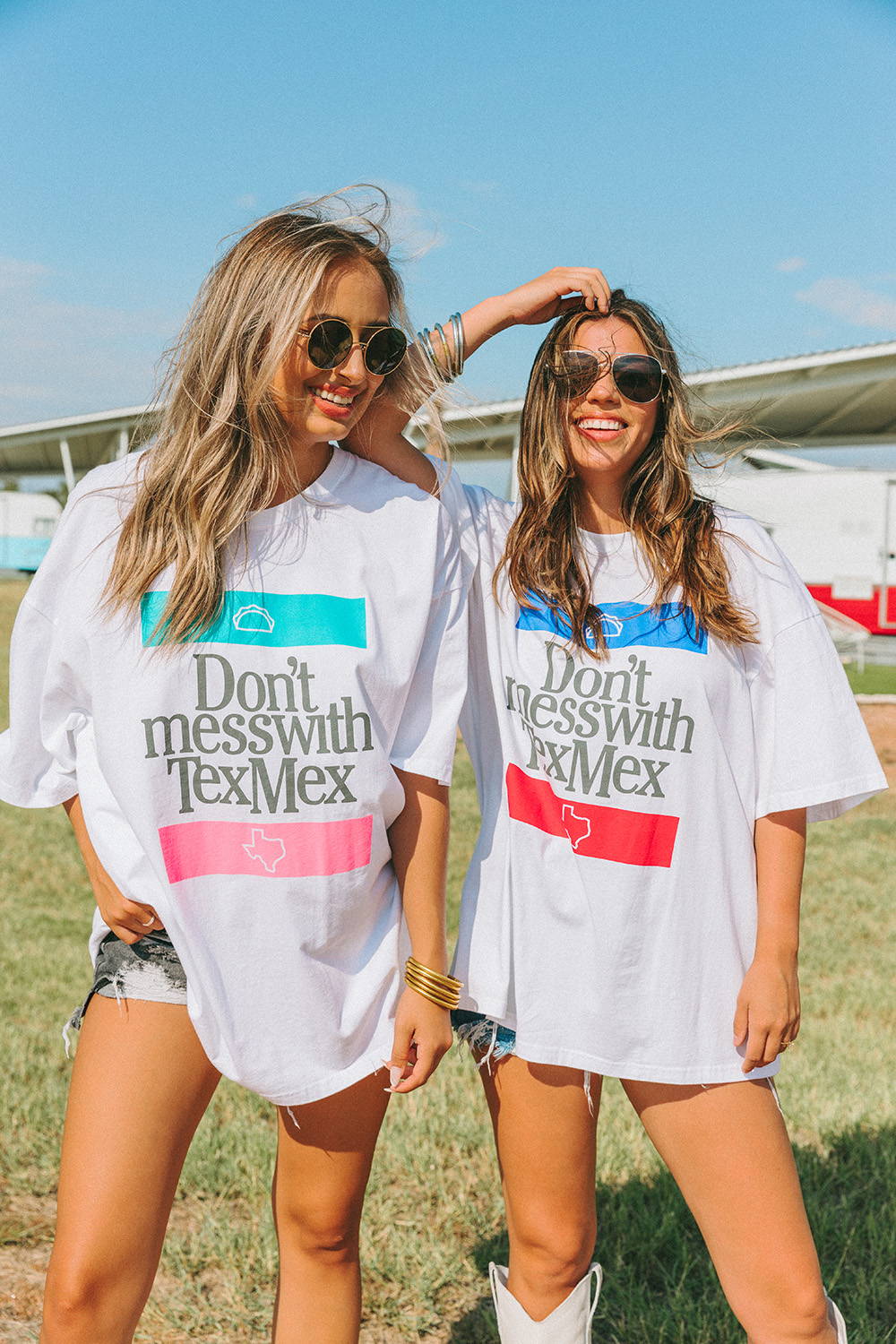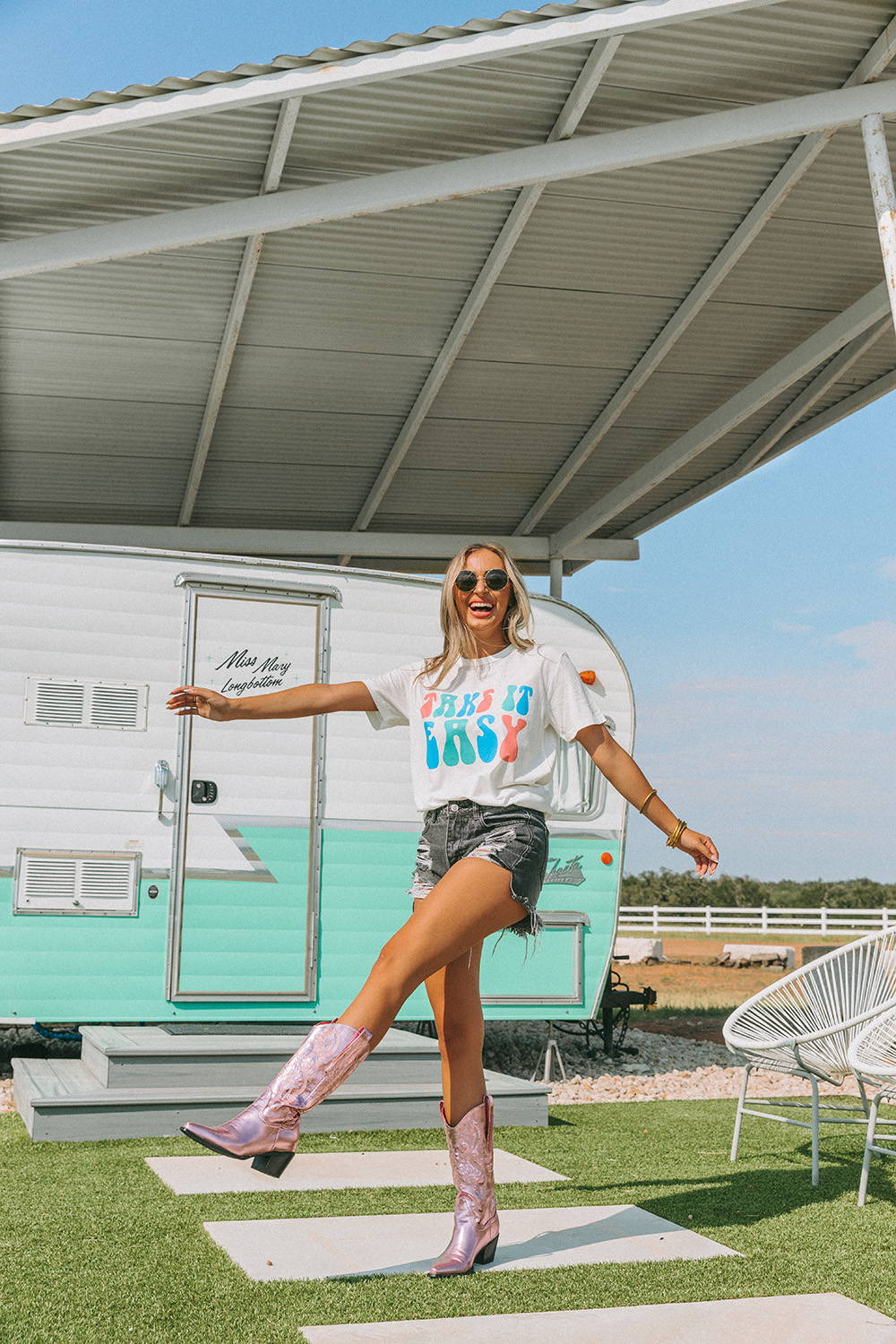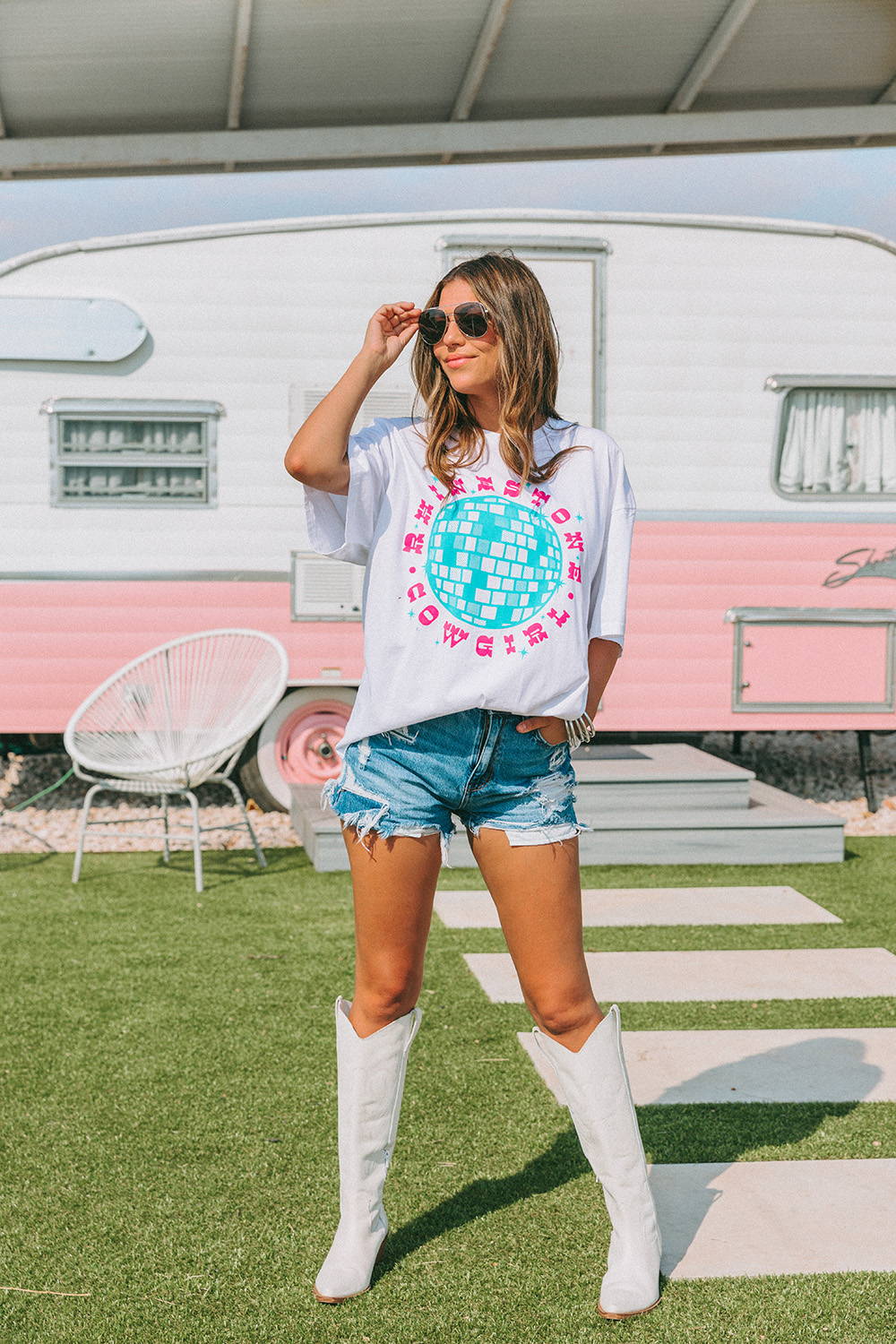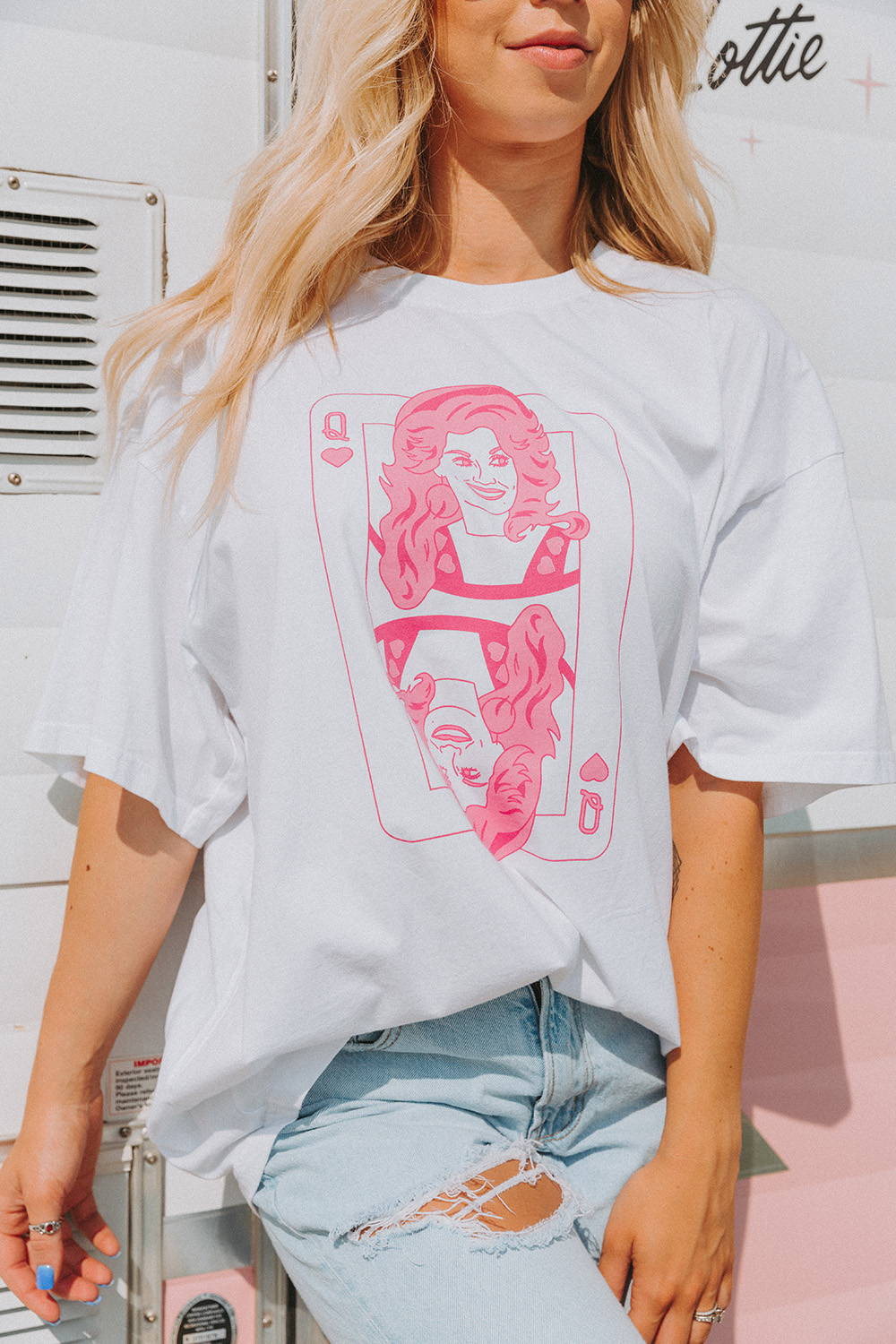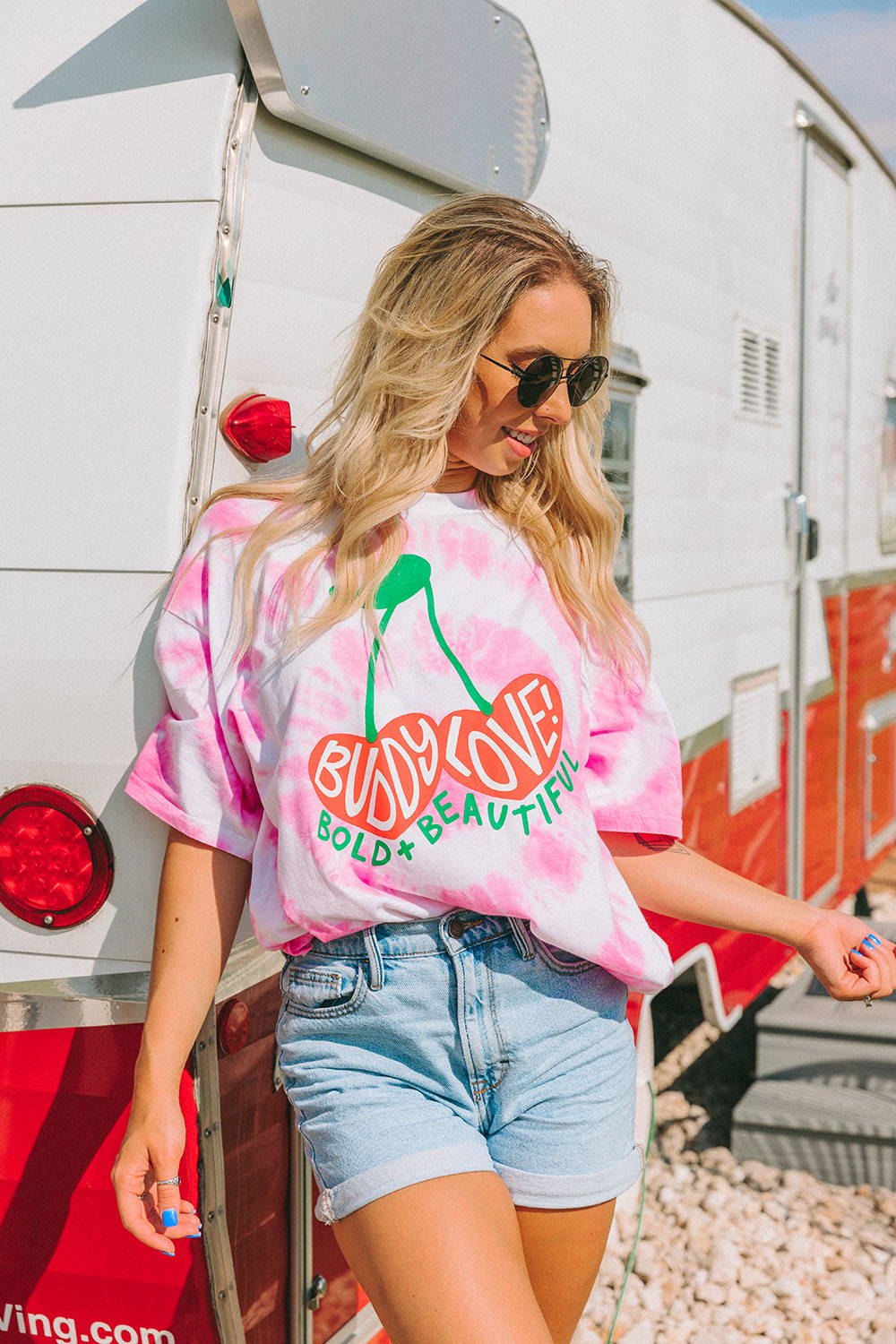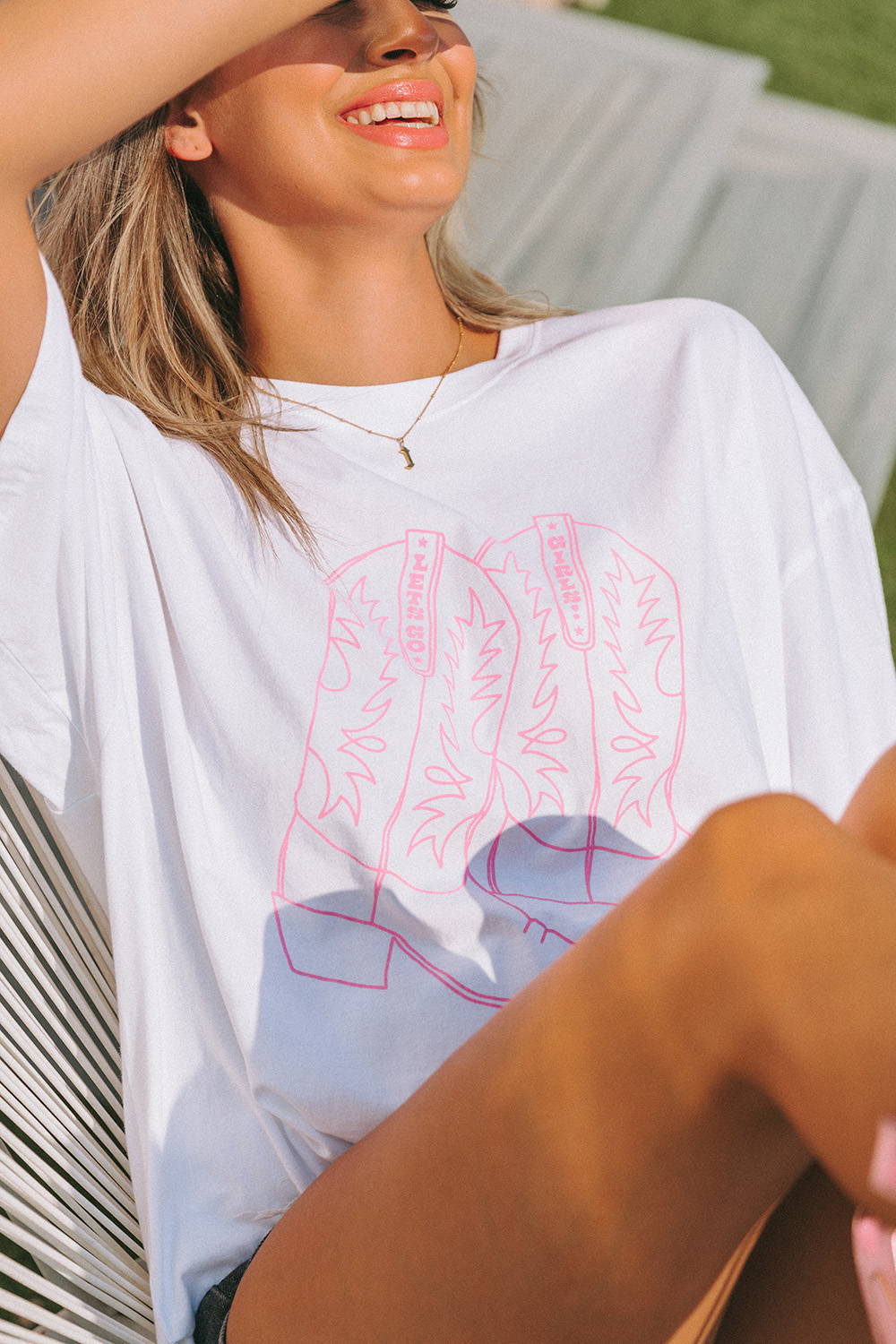 The Fall Tees Collection highlights custom designs across our best selling Marshall tee, Harrison tee, and Cloud and Dawn tie dye tees. These are the perfect styles to wear casually over biker shorts or leggings, or with cut-off shorts and sneakers for running around town!
Our new graphic tees include everything from western, rhinestone cowgirl vibes, Dolly Parton inspired designs, and odes to our great state of Texas! We are certain you won't be able to pick just one!
Cozy sweater season is almost here and we couldn't be more stoked! The only thing better than a basic sweater, is a graphic sweater! Our pink Courtney sweater and black Corey sweater have been tried and true for many seasons.
The Courtney and Corey graphic sweatshirts feature a buttery soft material, slouchy fit, and fun graphics for every season! They are the perfect lightweight pieces for brisk fall days, but can easily be layered with a larger coat when the temperatures really drop.
Our Fall Tees Collection dropped five new comfy + cozy sweaters for the season ahead! With bold graphic designs including the BuddyLove Headquarters in Dallas, TX, BL Cherries, Hey Cowboy, Don't Mess With TexMex, BuddyLove University, and Hungover slogans, how will you choose just one?!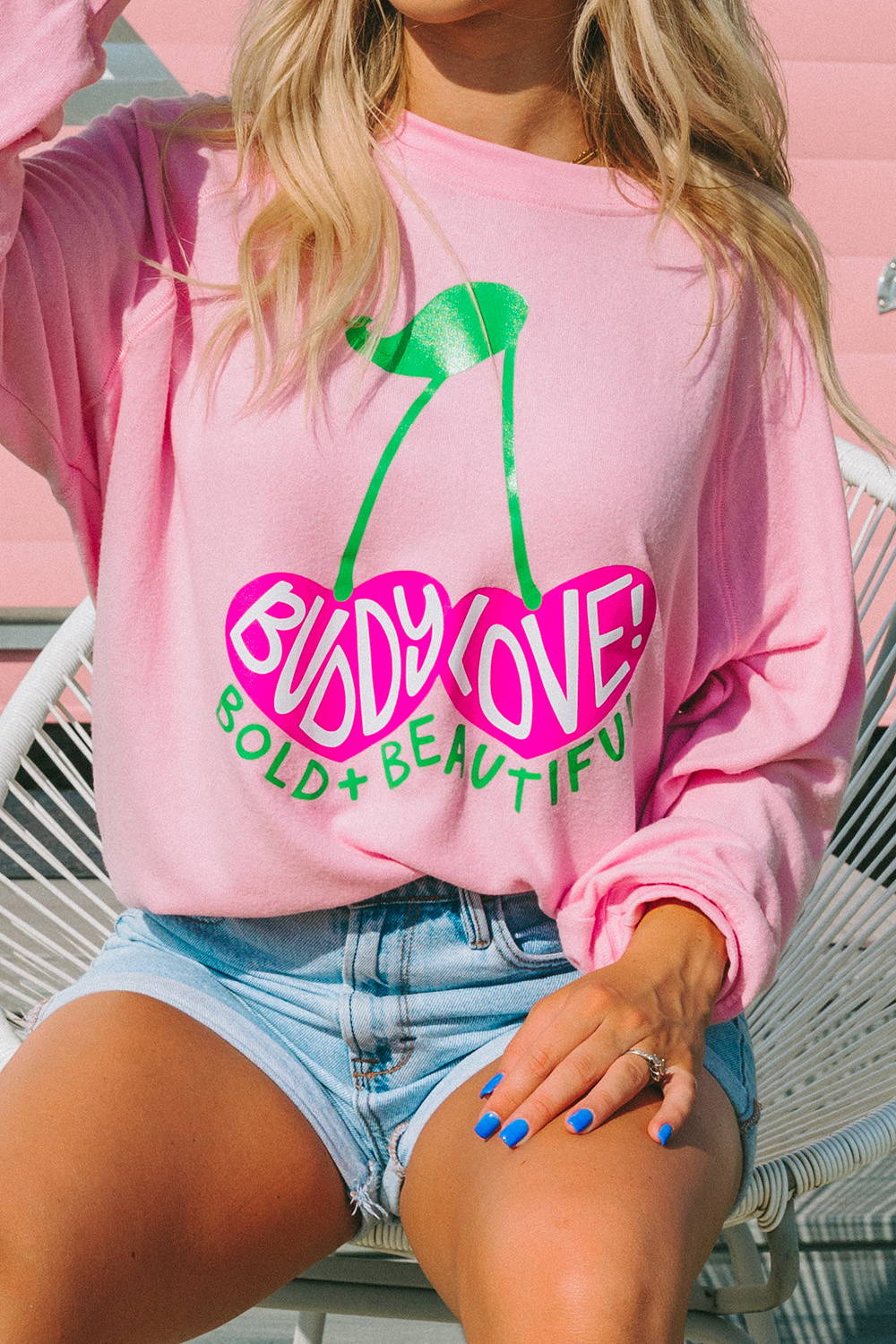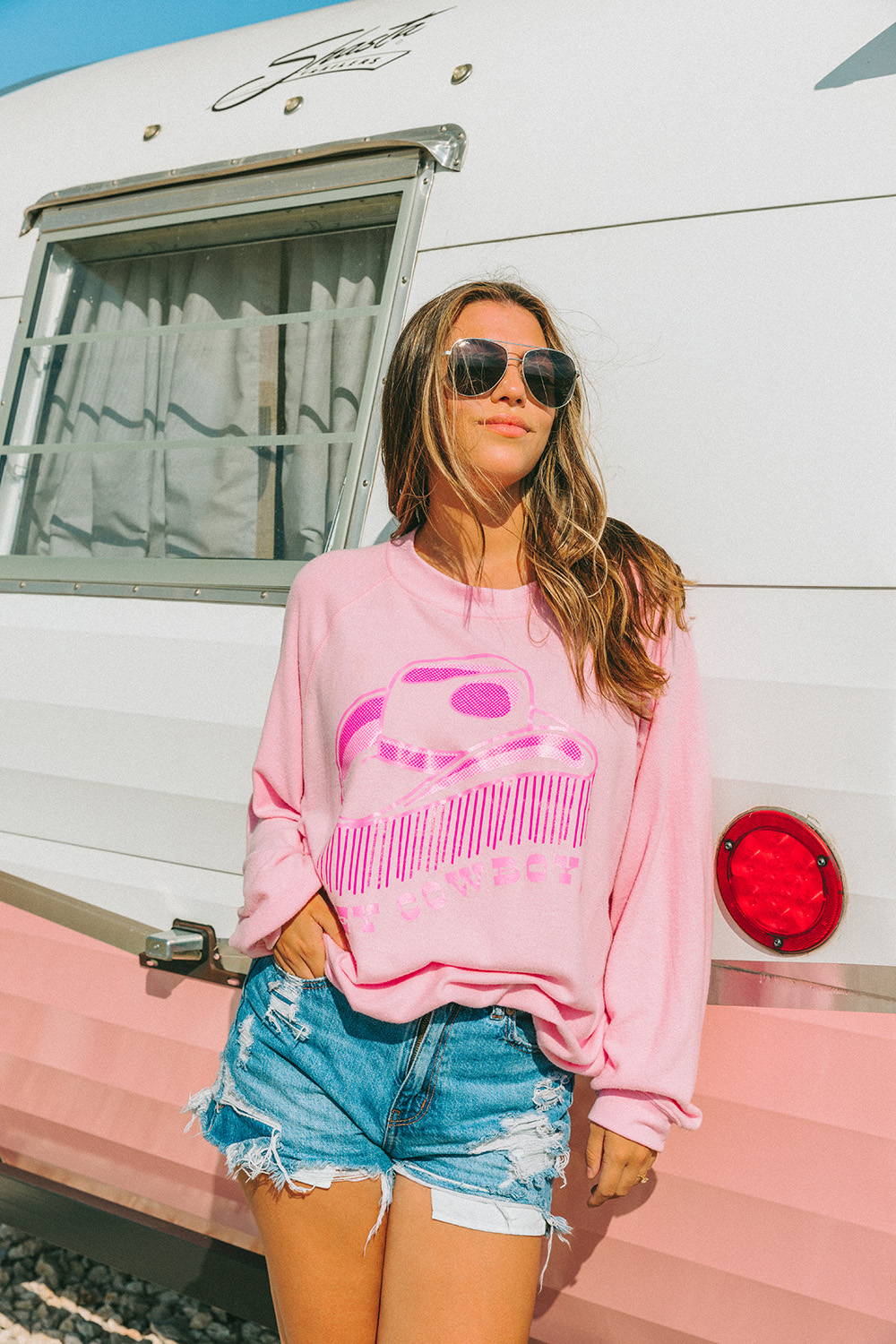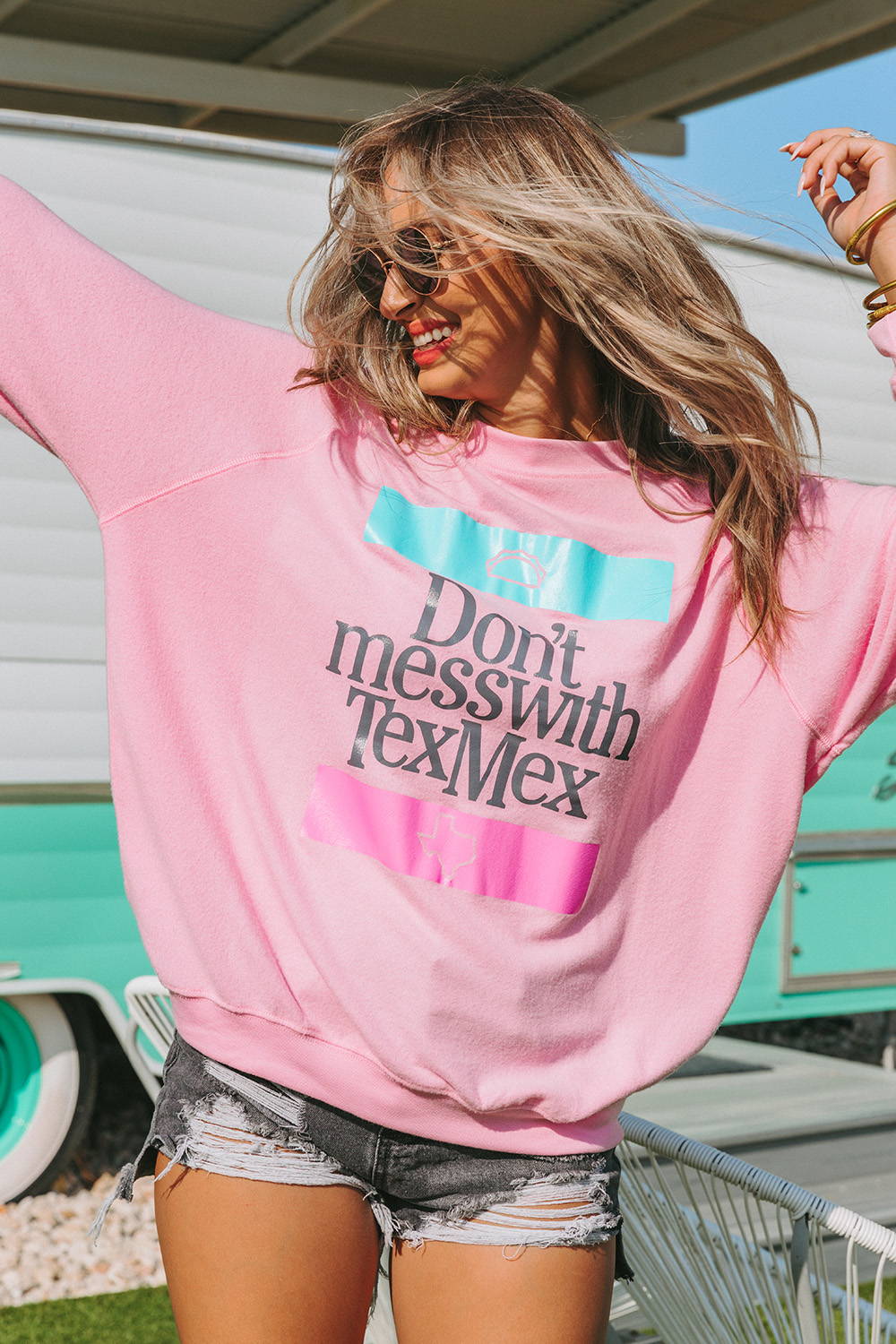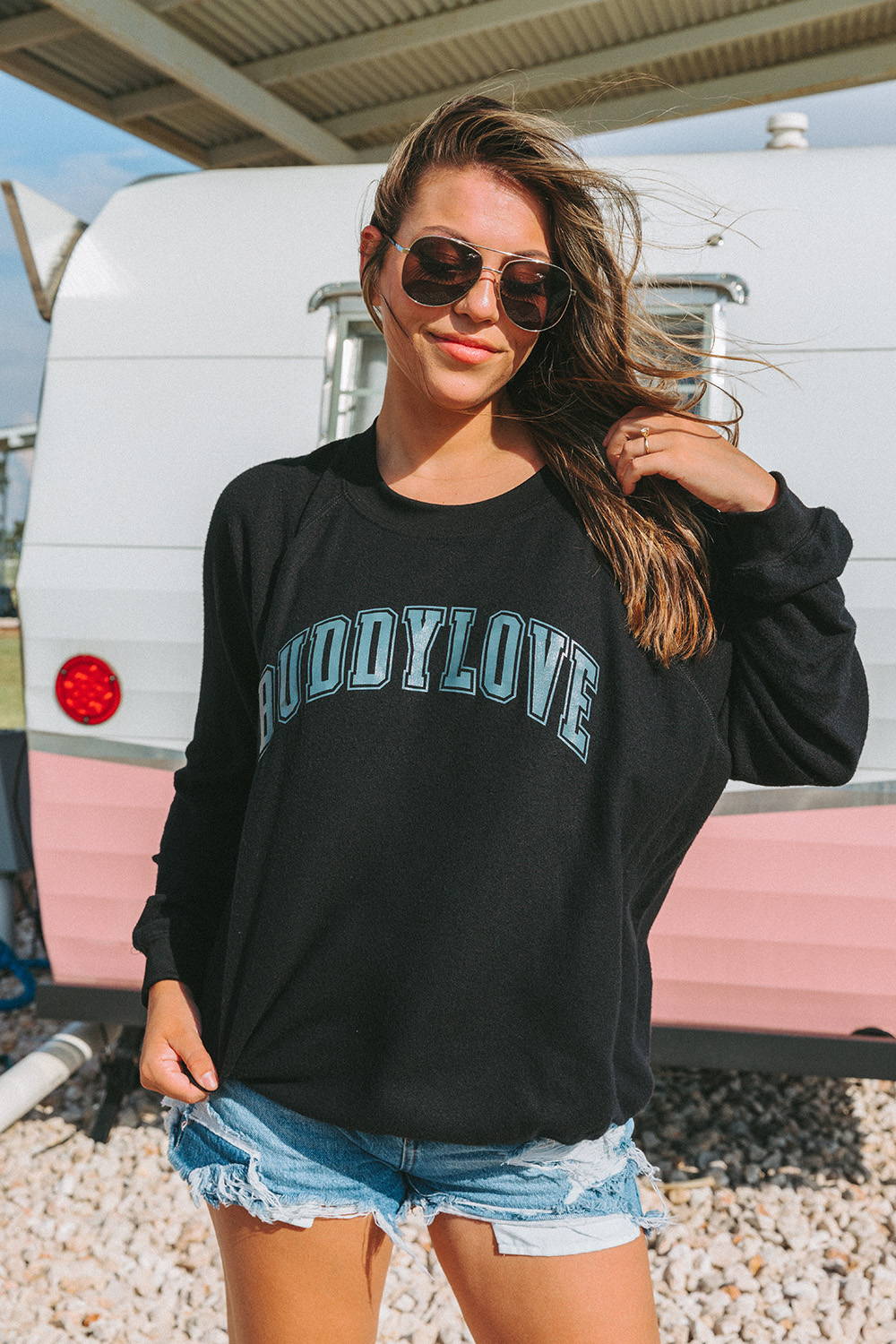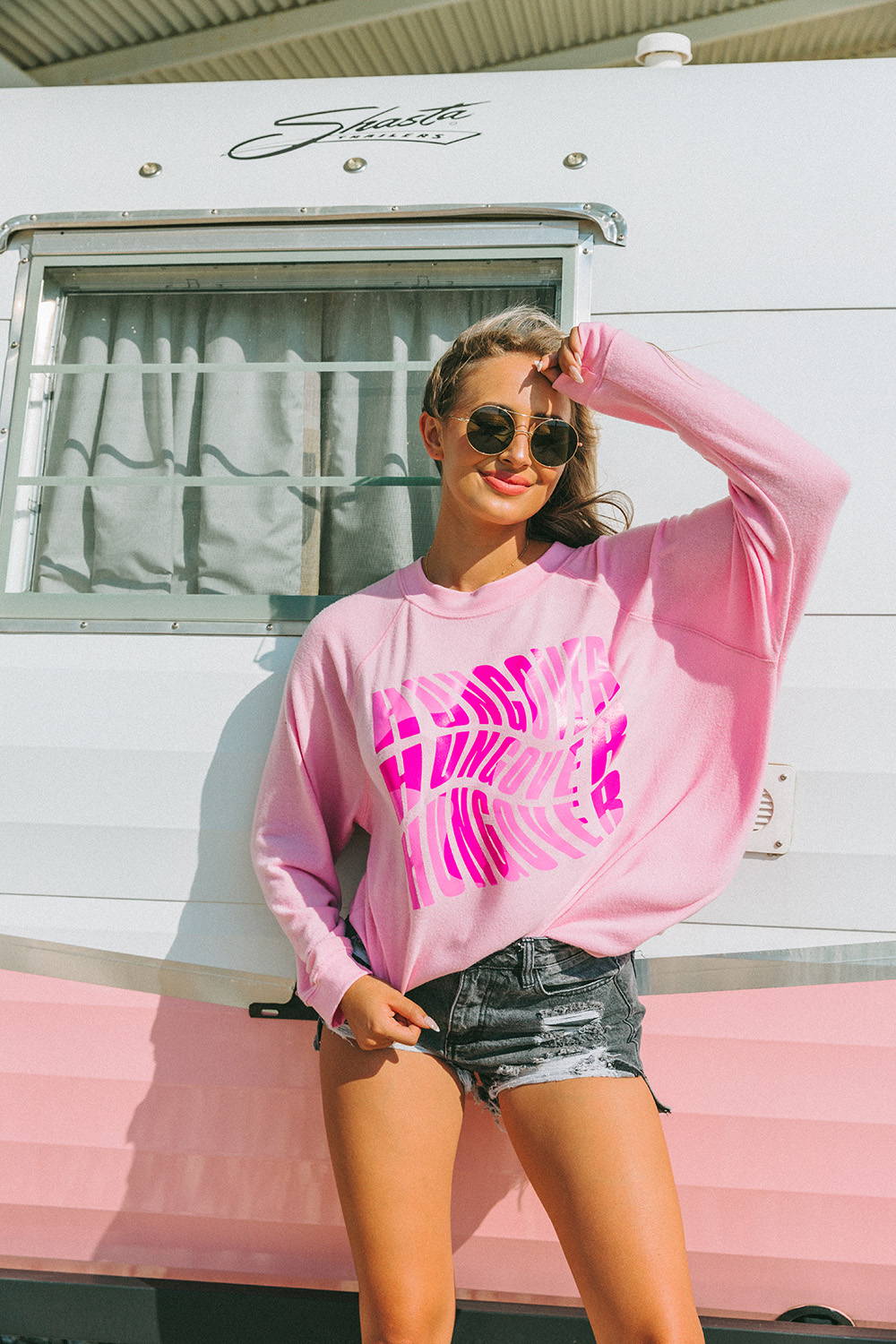 Is this not the cutest little pink trailer you've ever seen?! We were obsessed with every aspect of the Blue Skies Retro Resort! Tucked between Texas Wine Country and Enchanted Rock, Blue Skies offers six retro Shasta trailers to choose from.
When you book a stay at Blue Skies Retro Resort, you will enjoy the wide open spaces of Texas and an abundace of amenities without leaving the property!
Each trailer includes a private yard with covered pavilion, a small bathroom inside, as well as a private spa-like bathroom that corresponds with your trailer. *BONUS: Your large, private bathroom also includes a large outdoor shower!
The Blue Skies Retro Resort property features plenty of opportunities for relaxation and enjoyment! Spend the day lounging at the pool, followed by an evening under the stars by the outdoor wood burning fireplace.
Book your stay at one of the most unique spots Texas Hill Country has to offer HERE!
If you are looking for a relaxing getaway with a large group, you can rent out the entire Blue Skies Resort property! Read more on that HERE.