BL Travels: The Grand Canyon
BL Travels: The Grand Canyon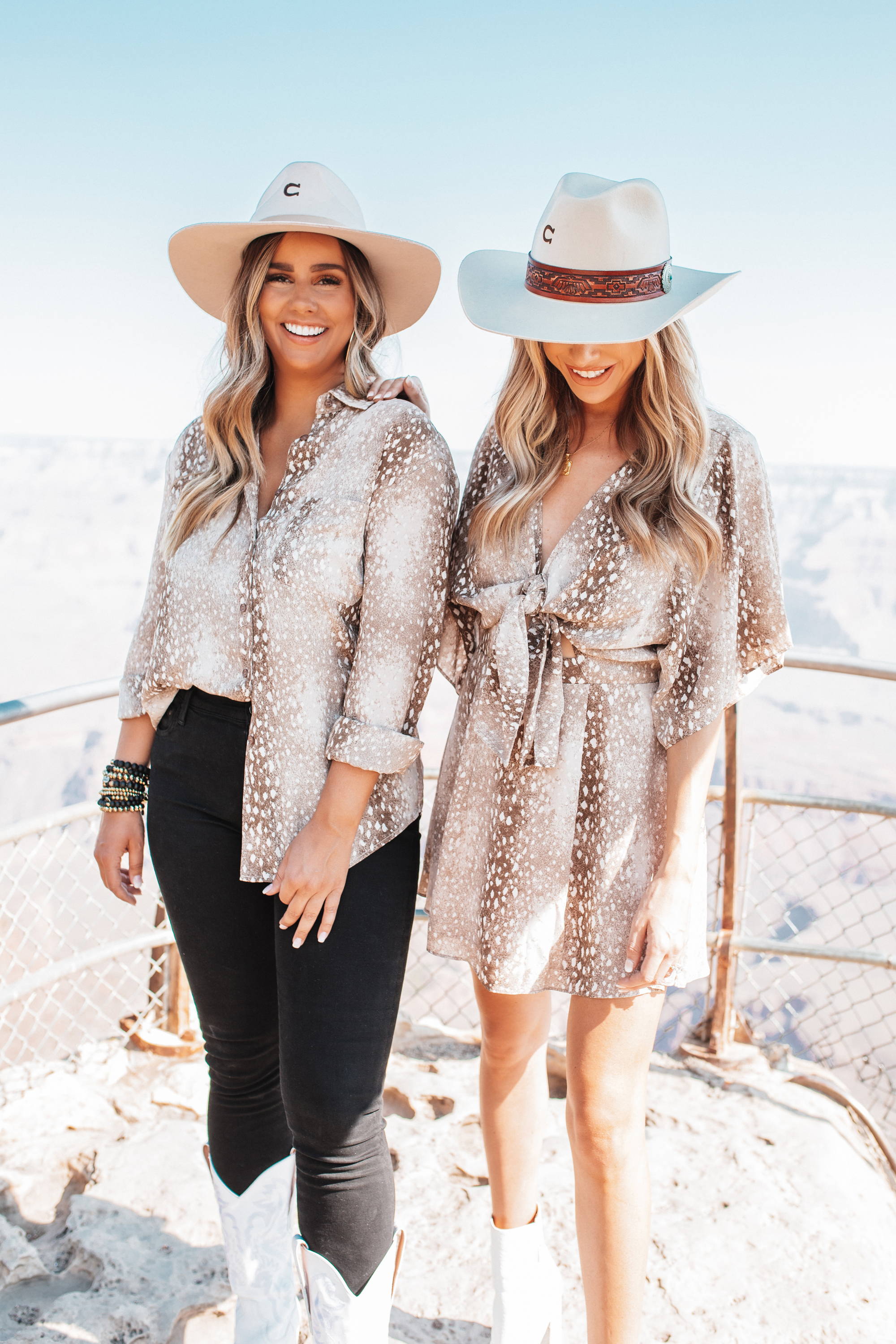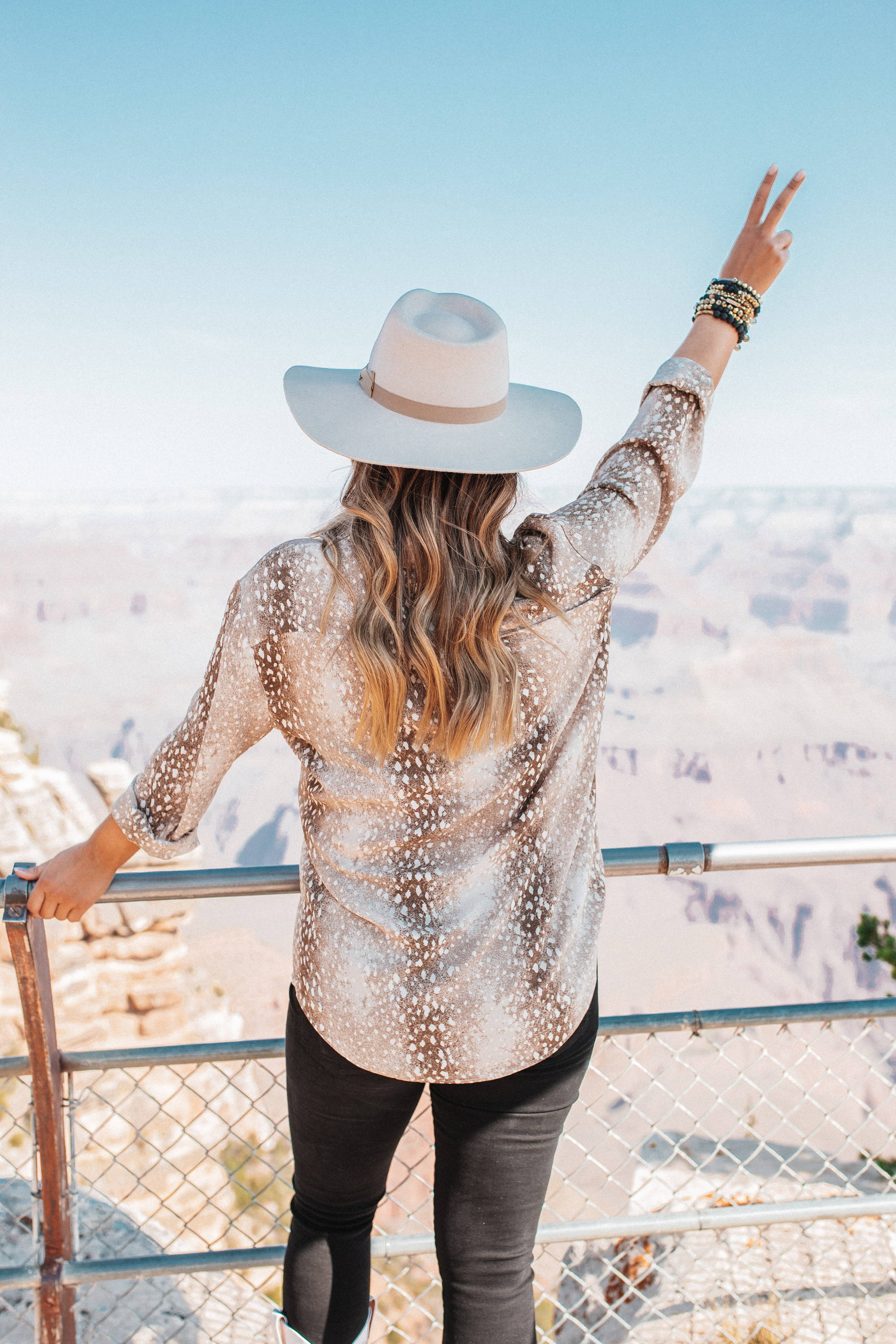 IT'S FALL Y'ALL!!

And our new Canyon Collection has all the pieces you need to step into this new season with serious style.
For our next stop on the BuddyLove Tour de Arizona, we headed to one of the GRANDest places in the U.S. to shoot our *equally as grand* new arrivals! In case you missed our Sedona Travel Guide, read about it here!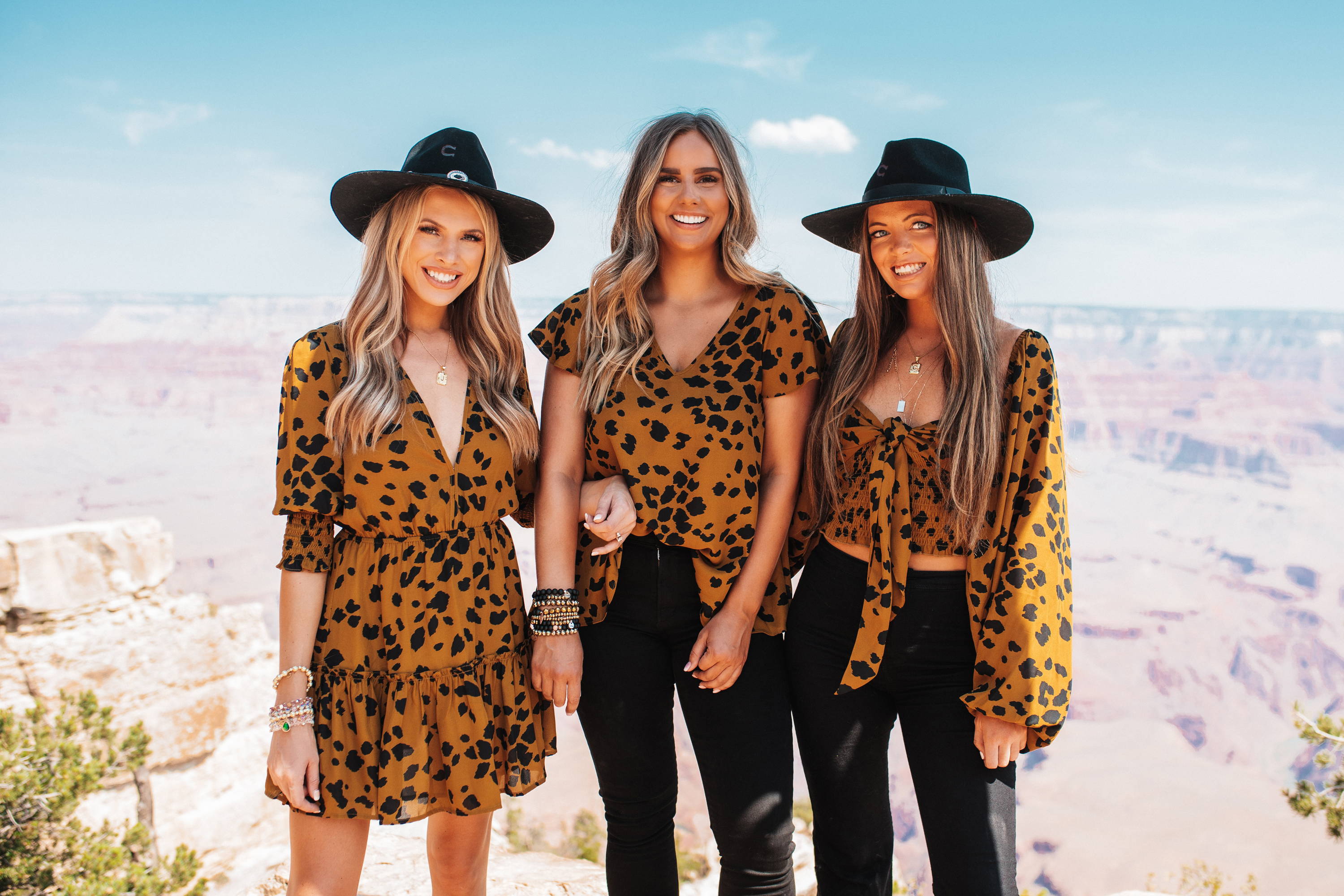 NEXT STOP: The Grand Canyon!
From our Airbnb in Flagstaff, The Grand Canyon was only a 2 hour drive. It's worth mentioning that there's only one gas station between Flagstaff and The Grand Canyon, so make sure you get all of your bathroom breaks out of the way before you hit the road!
For this photoshoot, we hiked (yet again, with suitcases full of clothes) to the Mather Point lookout, which Grayson insisted on calling "Mother's Milk". If you know Gray, you know she loves coming up with random names for just about everything. Mather Point is probably the most popular spot to see the canyon views because the entrance is closest to the visitor center.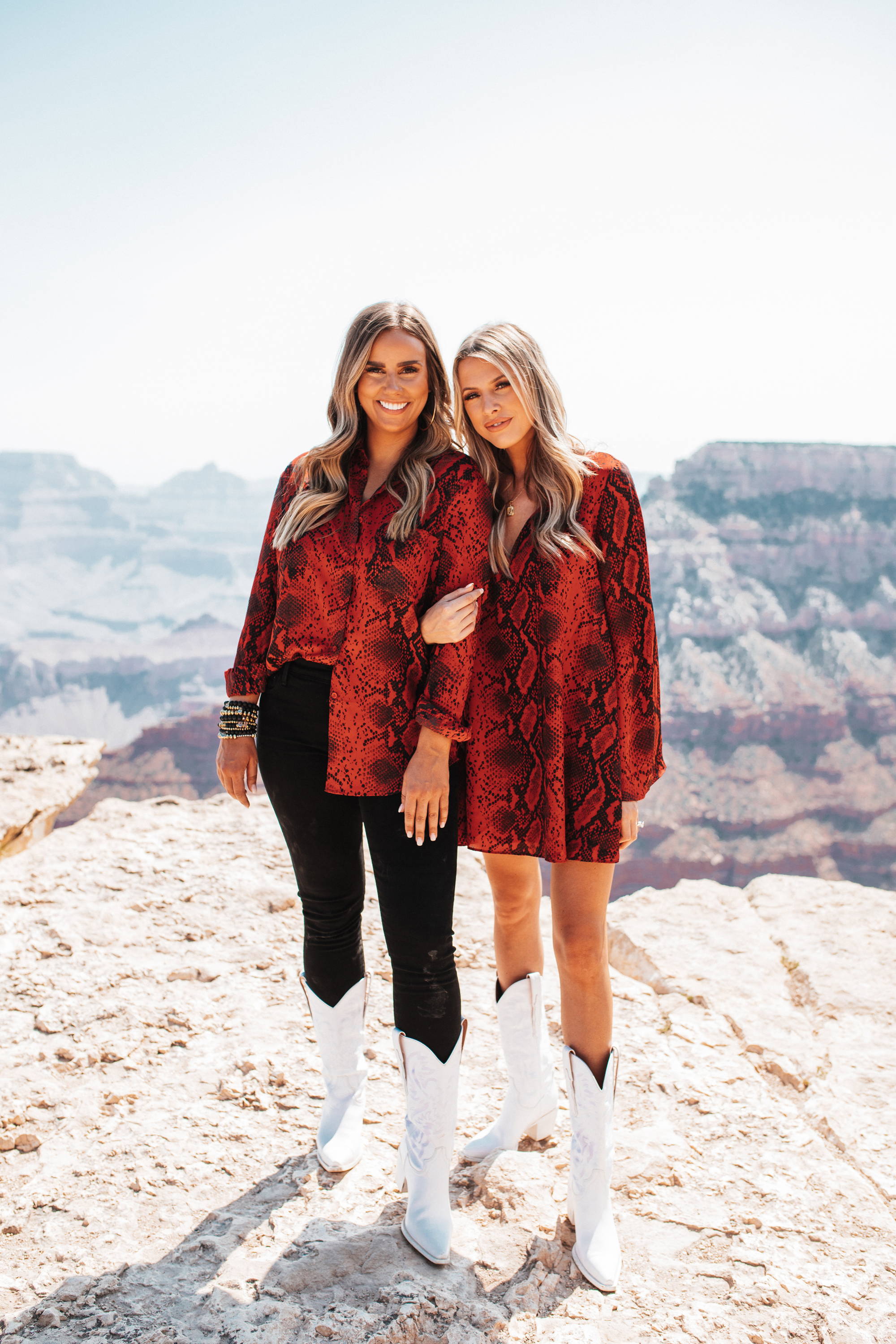 The trail to Mather Point lookout is more of a nice walk and less of a hike, but we still don't recommend making the trek in heels (@buddylovesbre).
Between being drastically overdressed for The Grand Canyon, constant outfit changes and lugging suitcases around rough terrain, we had quite the experience.
After countless weird looks from strangers, being mistaken for "real" cowgirls and getting asked when our album drops, we wrapped up another successful photoshoot!
The Grand Canyon more than lived up to it's name, but it's not our last stop on this tour of the best Arizona has to offer! We've got more stories to tell and tips to share when it comes to our week across the desert!