Best Short Dresses for Ladies of 2022
Best Short Dresses for Ladies of 2022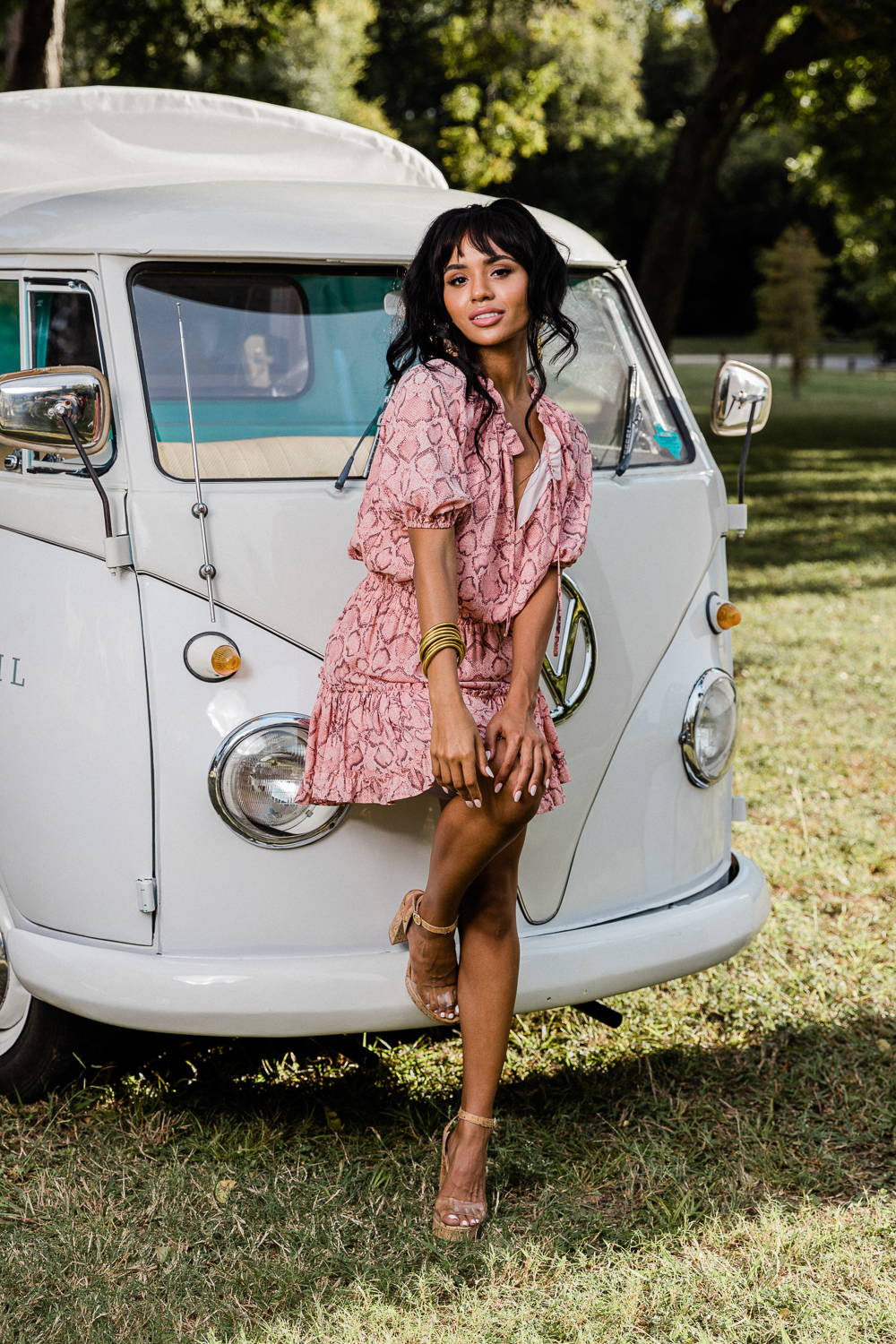 For women, a go-to short dress is like a reliable pair of pants - you need at least one of them in your closet! No matter your size or height, short dresses are a popular favorite. They come in so many varieties that you're bound to find irresistible pieces that complement your figure and style perfectly. But that's just the problem, isn't it? There are so many short dresses available online - so much so that it's super hard to find the best ones!
Not to worry, though. Today, we will let you in on our handpicked compilation of the best short dresses for ladies of 2022. But before we get to that, let's talk about how we selected the best of the best picks for our list:
How We Selected The Best Short Dresses For Ladies
Just like any other type of clothing, short dresses come in varying levels of quality; different styles, colors, and patterns; and, of course, price ranges. As such, we had to sit down and come up with our criteria for this list before we could begin selecting dresses.
To make sure that our list contains the best options, here are the most important factors that we've taken into consideration:
Quality
When it comes to any type of garment, we value quality first and foremost. That's why we've chosen short dresses that are made with a high level of craftsmanship and great quality materials. Remember that quality is directly correlated to durability. So if you want your short dresses to withstand the test of time, quality is something you should never skimp on.
Versatility
A short dress in and of itself is versatile. You can wear one all-year-round (unless you experience harsh winters where you live), and flaunt it at almost any type of event. Formal party? Casual hangout? Weekend brunch? Wearing a short dress makes you look put together without the extra effort!
We've made sure to include a wide variety of styles, colors, and patterns in our list of best short dresses for women. So, you're sure to find something (or maybe a few somethings) to add to your wardrobe.
Length
All of us have different definitions of 'short'. But usually, short dresses come down to mid-thigh. This type of length is short enough to make your outfit cute, but typically long enough to be comfortable. It teeters on modest and sexy - which is a line to straddle, in our opinion!
For shorter women, petite dresses have a lengthening effect. On the other hand, short dresses can accentuate the long legs of women on the taller side. Win-win either way! The top picks on our list have the standard length of a "short" dress, with the hem coming down to just the middle of the thigh.
Affordability
Shopping on a budget shouldn't stop you from getting the best mini dresses - or any type of clothes, for that matter! However, remember that quality often dictates price. And if you want to purchase good quality clothes that last a long time, avoid shopping based on price alone. Nevertheless, we have made sure our list contains the best petite dresses that won't break the bank.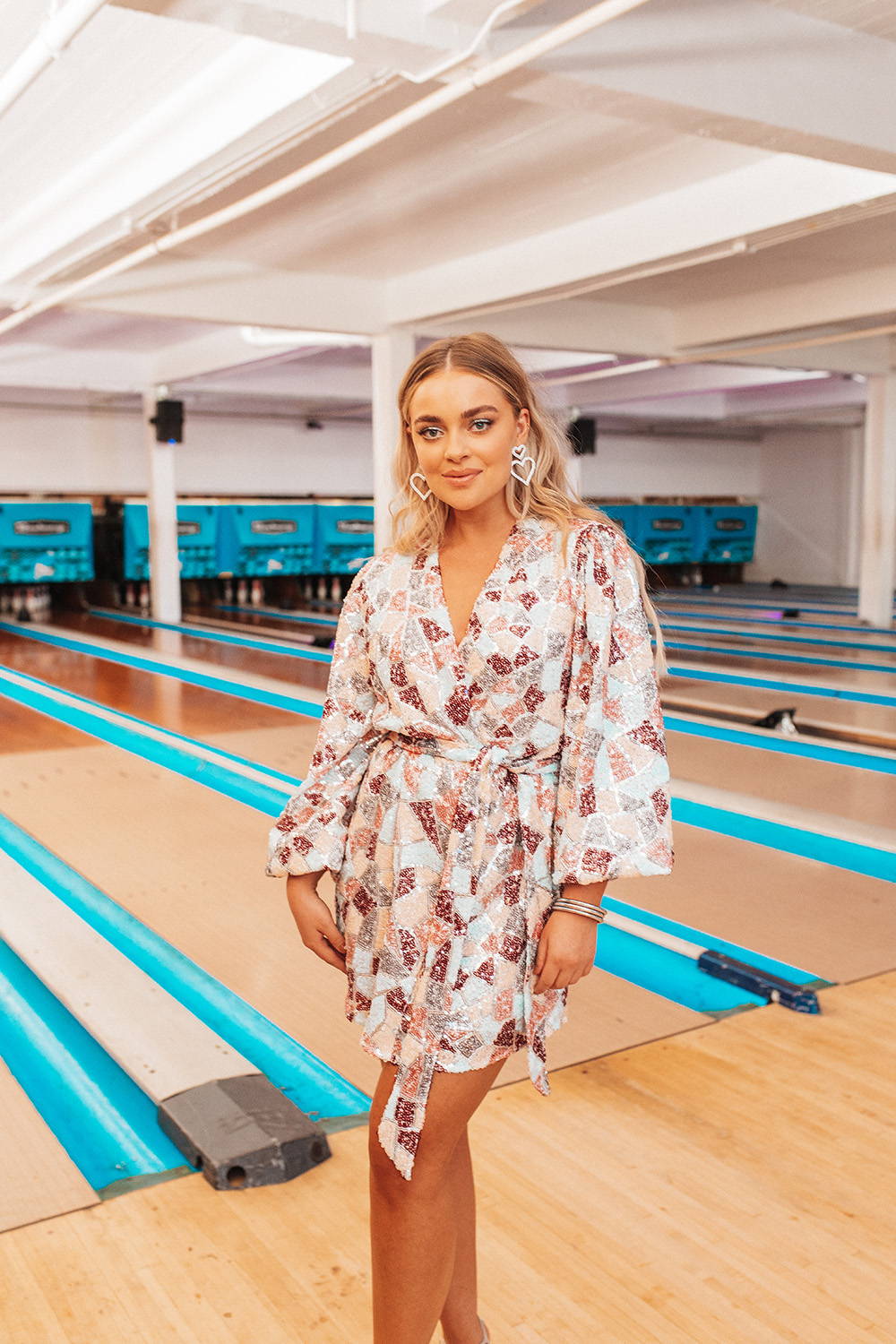 What Are The Best Short Dresses For Ladies?
Now that you know how we selected these dresses, you can rest assured that our list of the best petite dresses contains options that are great-quality, highly versatile, and offer the best value for your money. So, without further ado, let's take a look at some of the best dresses to add to your wardrobe today!
This little number is one of our all-time bestsellers--and for a good reason! The Adeline Sequin Wrap Dress is a highly versatile piece that is incredibly flattering, super comfy, and downright stylish. Whether you're going to an afternoon coffee date or an all-night party at the club, this perfect mini dress won't let you down.
Perfect for: brunch dates, parties, semi-formal events, holiday parties.
Pair her with: high heels/Gladiator sandals, spring accessories, a cute clutch.
If you want the perfect dress for summer, look no further than the Julia Ruffled Mini Dress. As one of our best casual dresses, this piece makes for a go-to choice for cute dates, afternoon strolls, and laidback outings with the girls. She features a sweetheart neckline, flutter spaghetti straps, lace-up detailing at the back, and beautiful gold foils.
Perfect for: coffee dates, beach walks, summer, and spring events.
Pair her with: BuddyLove Jewels, wedges/white sneakers.
Channel your inner spring goddess with one of our cutest petite dresses ever. The Ray Elastic Mini dress is a must-have piece for this year's spring wardrobe, perfect for attending outdoor events and casual gatherings with friends. She boasts elastic puff sleeves, V-neckline with tassels, ruffled detailing, and the most subtle cobra print in muted shades.
Perfect for: spring events, brunches, semi-formal dinners.
Pair her with: chunky heels/knee-high boots, chunky accessories, a Boho cardigan (if you're feeling chilly!)
When the autumn days get chillier, beat the cold while staying super stylish with one of our best petite dresses--the Harper Sweater Dress! Made with extra cozy material and featuring just the right length (both on the sleeves and hem), this number will be your next favorite outfit for those fall outings and outdoor cafe dates.
Perfect for: fall events, simple treks, cafe dates.
Pair her with: knee-high boots/booties/sneakers, a cute sling bag, simple accessories.
This dress is super flattering for petite women, a cute little number for those hot summer days. The Cate Sleeveless Skater Dress features adjustable spaghetti straps, sweetheart neckline, cupped detailing, zipper closure on the back. Plus, it comes in both Cheetah and Hibiscus prints, giving you an option for a wild party vibe and a laid-back, summery vibe.
Perfect for: summer outings, beach days, lunch dates.
Pair her with: high heels/sneakers, chunky accessories, a denim jacket when the weather gets chilly.
Another option for petite women, the Bronx Elastic Waist Mini Dress has a lengthening effect and accentuates your figure in all the right places. the Bronx features a V-neckline that can be tied closed or left open, flattering 3/4 scrunch sleeves, and a super cute ruffled hem that goes just above mid-thigh (depending on your height, of course).
Perfect for: summer/fall/spring outings, date nights, weekend brunches.
Pair her with: high heels/dainty sandals, casual gold accessories, a mini sling bag/handbag
Turn heads with this amazing mini dress with dramatic puff sleeves and incredible gold detailing. Falling in between casual and formal, the Jennifer Puffed Sleeve Mini Dress is one of the best dresses for semi-casual events! And if you want to give your outfit some extra spice, here's a how-to for accessorizing fall basics.
Perfect for: daytime parties, lunch dates, semi-formal gatherings.
Pair her with: wedges/sneakers/booties, gold accessories, a cute clutch, a nice hat.
Now here is something for those formal parties and special events. The Kelsey Ruffled Chest Cocktail Dress features spaghetti straps, elastic ruffled chest detail, adjustable straps, and metallic rose gold fabric that is sure to stun the party. Sure enough, this number will be your next favorite party dress--it's so easy to style and it can make you look incredibly chic as is.
Perfect for: clubs, nighttime parties, cocktail parties, late dinner dates.
Pair her with: stilettos/wedges, BuddyLove jewels, a clutch/mini handbag, a simple black blazer for the trip home.
Achieve a stylishly laidback look with the Sage Tie Waist Mini Dress. She is a great choice for petite women who want to lengthen their legs, as well as for mid-size or plus-size women who want to accentuate their waist. Whether you're wearing her in the summer or spring, this dress is guaranteed to keep you comfy and chic all season long.
Perfect for: lunch dates, shopping days, outdoor gatherings, picnics.
Pair her with: low wedges/dainty sandals/sneakers, small accessories, a cardigan/denim jacket, a Boho-style handbag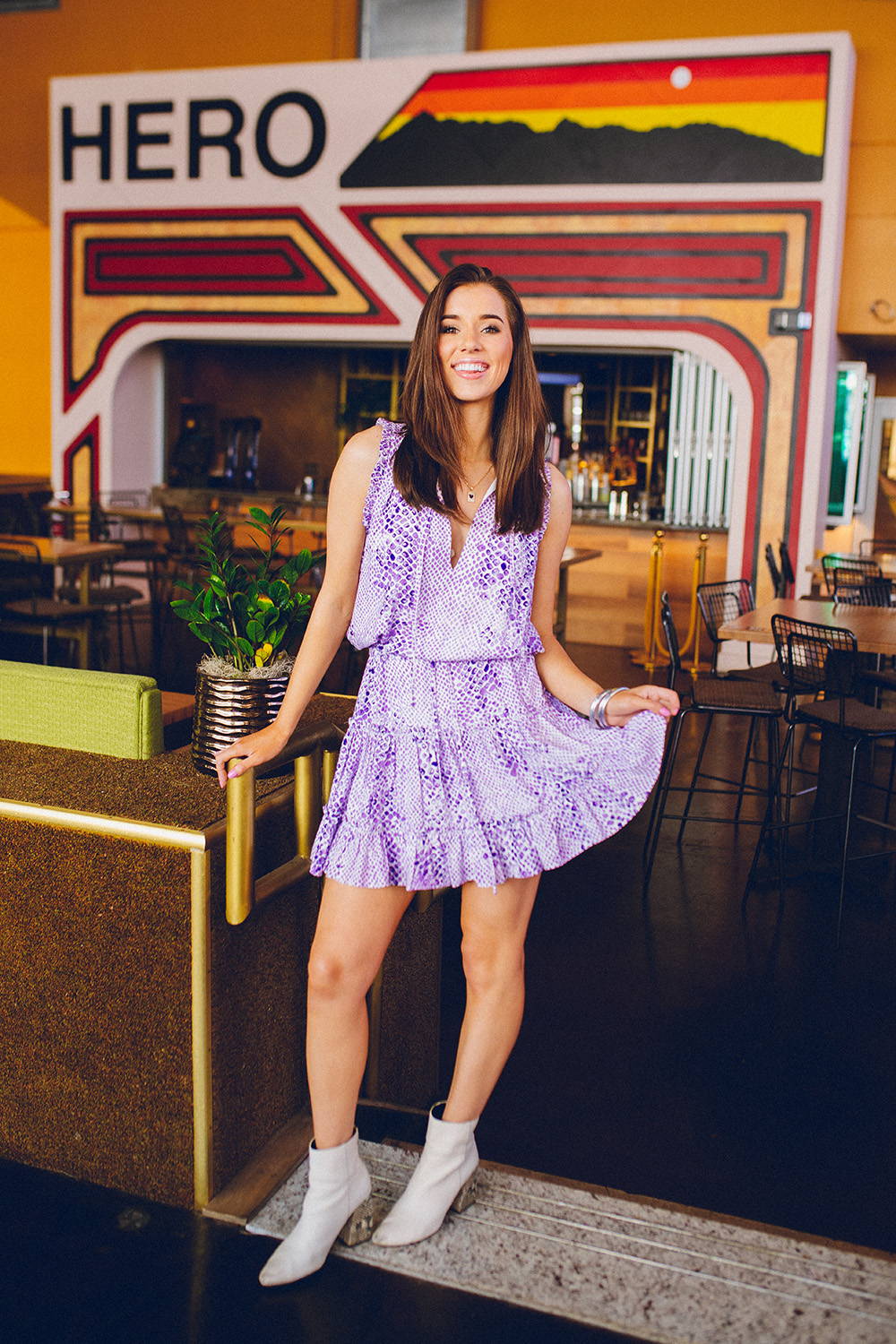 Final Thoughts On The Best Short Dresses For Ladies
There you have it! Our top picks for this year's best short dresses for ladies. While this is certainly not an exhaustive list, we've made sure to include the best options for different seasons, styles, and sizes. If you're looking for some more help upgrading your wardrobe, check out our year-end reviews of:
So, what are you waiting for? Add your favorites to your cart and wow the crowd when you take your new dresses for a spin! Here at BuddyLove, we have one of the biggest collections of Boho dresses coming in many different sizes, styles, and patterns. Of course, we also have a wide variety of Boho tops, Boho bottoms, and even Boho bags. Shop now and find your new favorite wardrobe pieces today in our country boutique.