6 Lounge Sets You Need This Fall
6 Lounge Sets You Need This Fall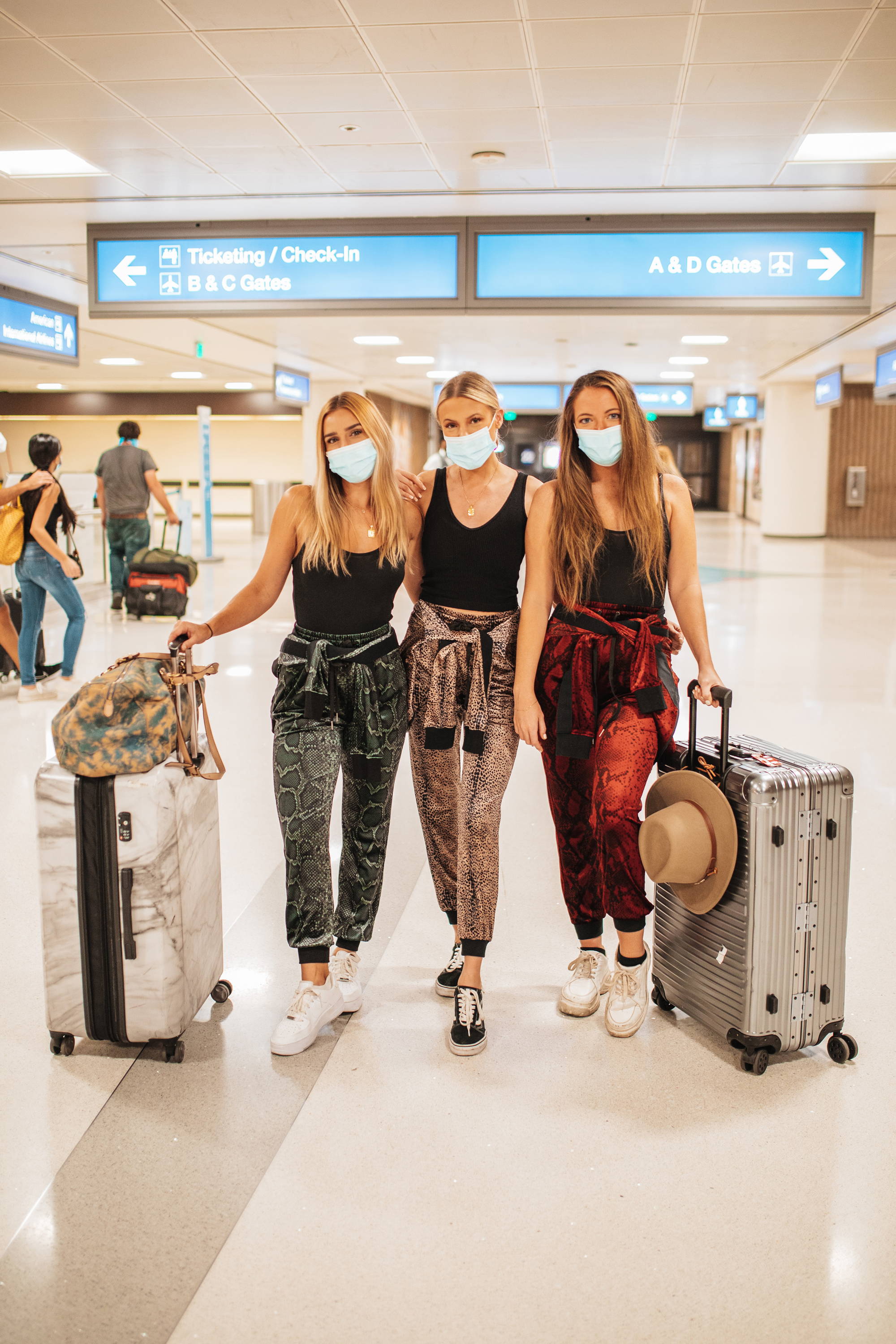 Juicy Couture called- they're mad we revamped the velour tracksuits better than they could. Maybe it's just us, but we've been not so patiently waiting for these sets to come back full force.
Could there be a better time for this loungewear drop than the year it finally became socially acceptable to wear sweatpants wherever you go?! (Rhetorical question. The answer is obviously no.)
Fall is for alllll the comfy cozies, and our Ladies Who Lounge Collection is jam packed with versatile pieces ready to mix and match year round!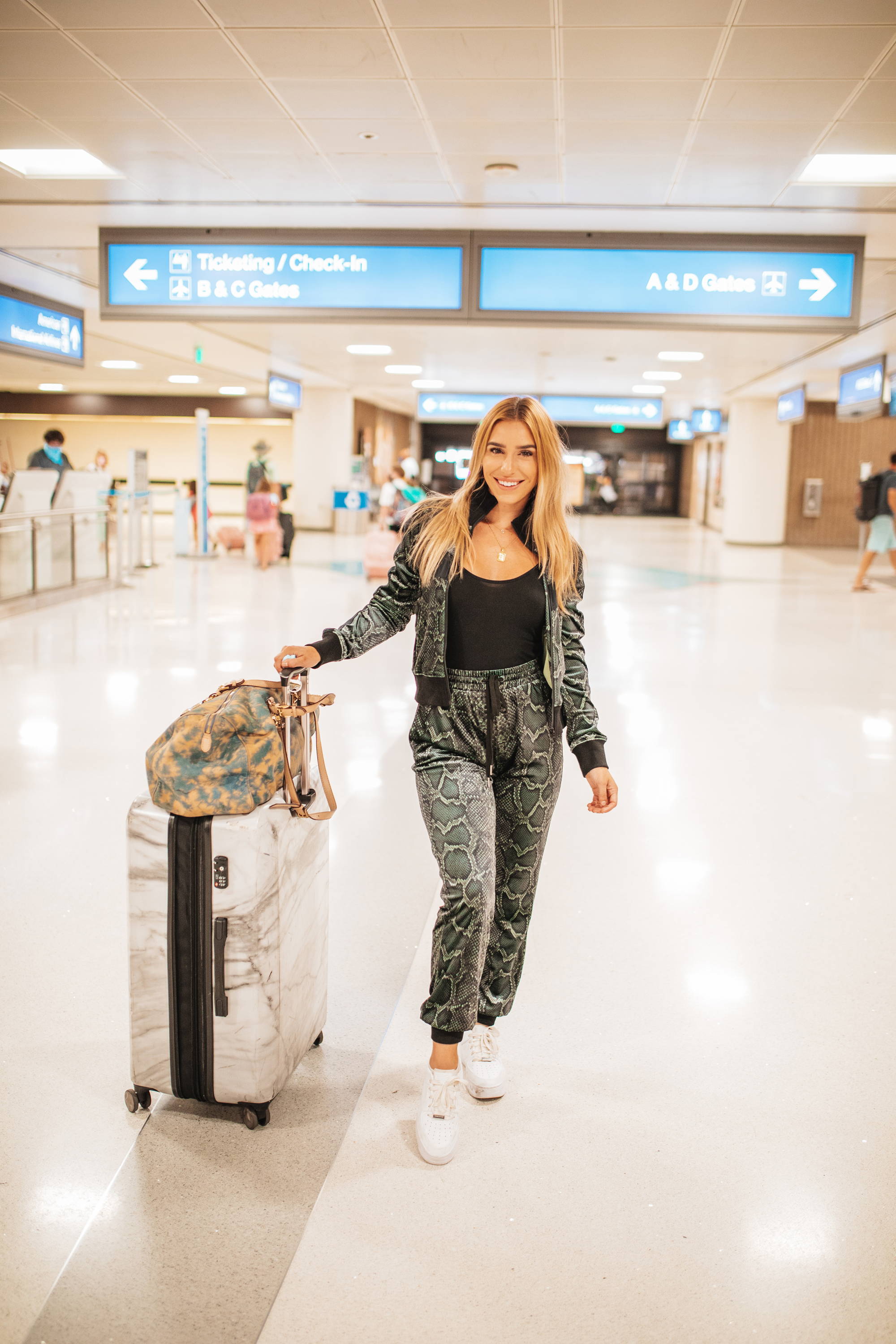 Our Carmela Jacket + Meadow Joggers feature a ridiculously soft velour fabric, come in three of our best selling fall prints and are the perfect mix-and-match pieces.
Style both pieces together for a chic airport look, or throw on our Britney Bodysuit with Meadow Joggers to run all your errands in style.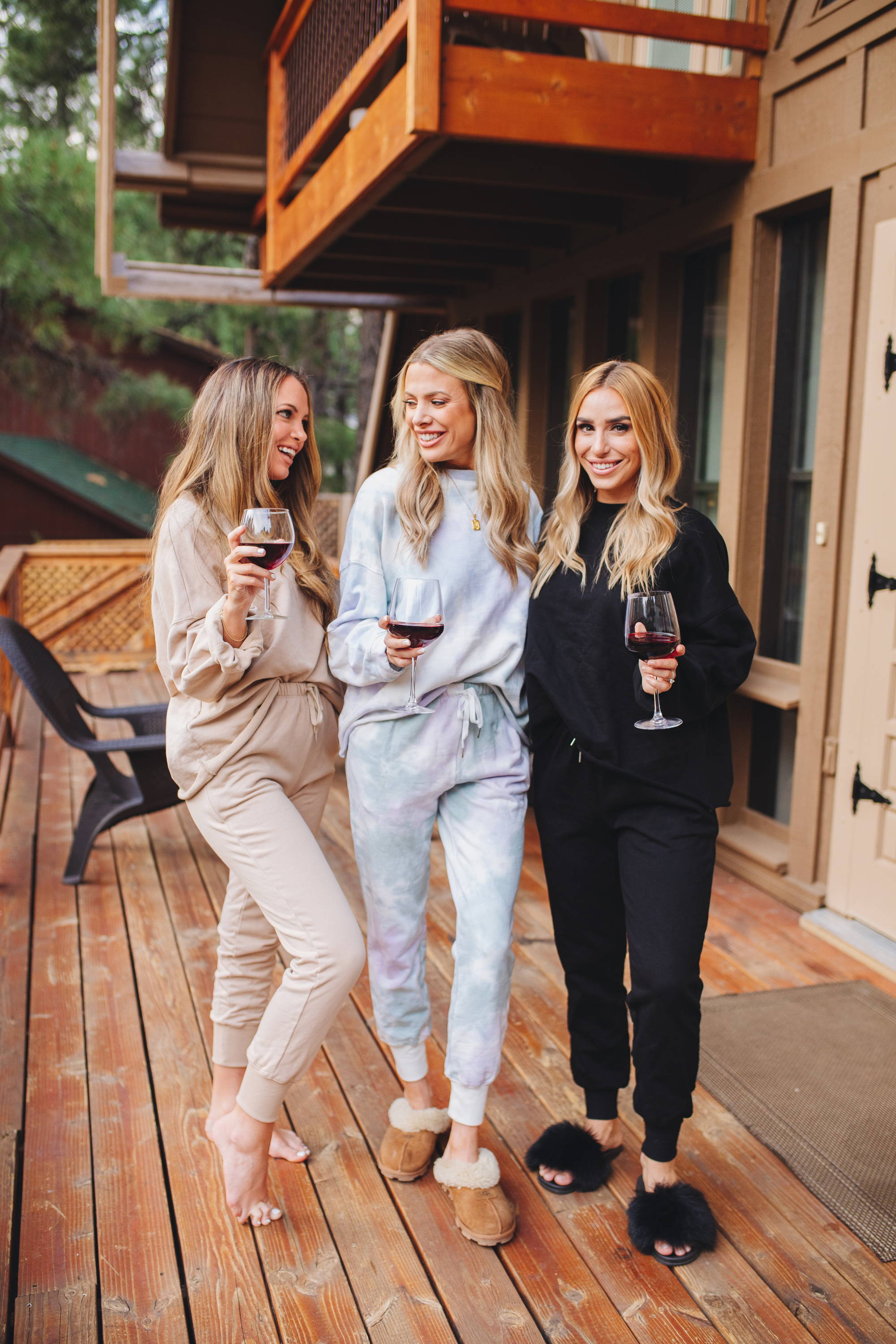 Fun fact: We actually don't dress up for work! Yes, we're in the fashion industry and are constantly surrounded by amazing clothing, but when we aren't in full glam for photoshoots or events, we have the luxury of living in loungewear at work. As you can imagine, the entire BabeCrew has had our velour tracksuits and Brooke Sweatsuits on rotation since we got them.
The Brooke sets may be more laid back than the Carmela/Meadow tracksuits, but they're still equally as comfortable and stylish! Featuring THE SOFTEST fabric ever, a flattering oversized fit, this sweatsuit isn't just for slumming around the house.
Regardless of how you style your lounge sets, we can guarantee you'll be reaching for these pieces non-stop this season. Made with max versatility in mind, each style can easily go from loungewear to a casual cute outfit! Now, the only trouble is picking just one style!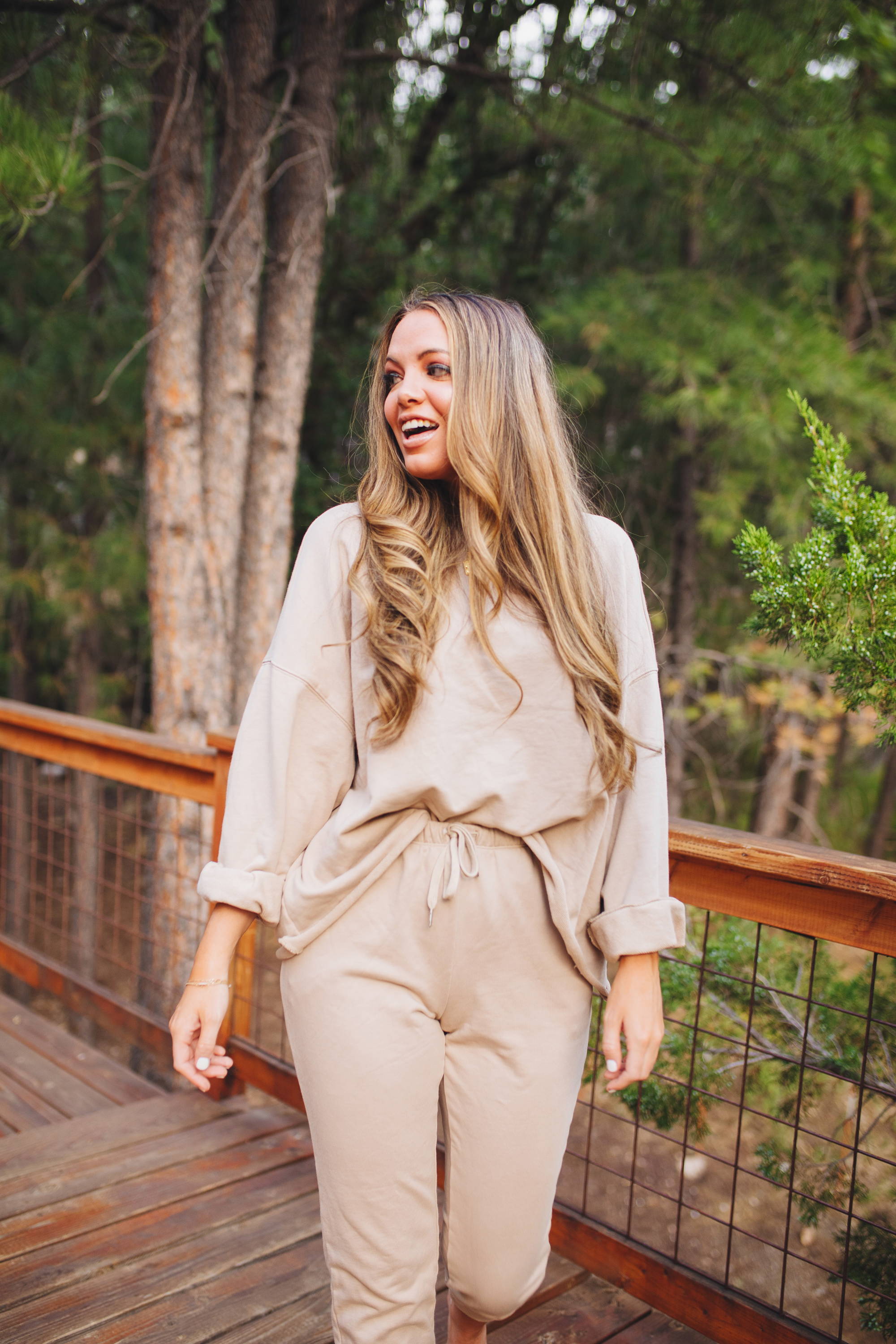 HOW THE BABES STYLE THEIR LOUNGEWEAR: