Toss The Yoga Pants
Trade your yoga pants for these funky fits!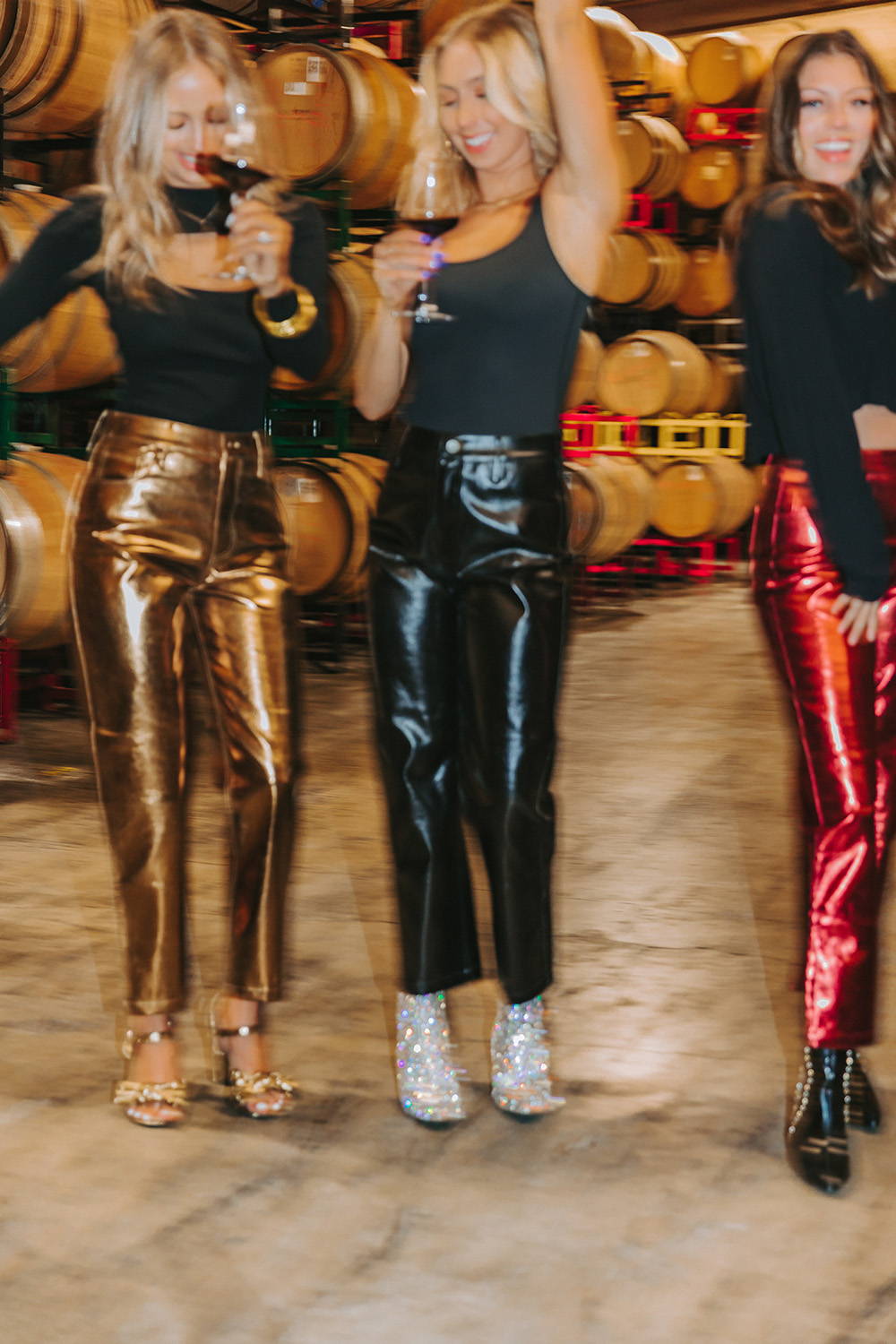 Welcome to 2023! With the new year comes new goals, new growth, new style trends, and so much more. We are so excited to start 2023 with a BuddyLove bang and help you transform your wardrobe into something that is practical, yet fashionable!
This year, we are saying goodbye to grabbing our yoga pants everyday and making a point to show up with our best foot forward. To start your new year closet clean out, swap your worn down yoga pants and leggings for our top trending pants! From eye catching colors and materials, to form fitting denim with flare, we have you covered with pants that don't sacrifice comfort for style. Here at BuddyLove, you always get the best of both worlds!
Meet your new favorite flares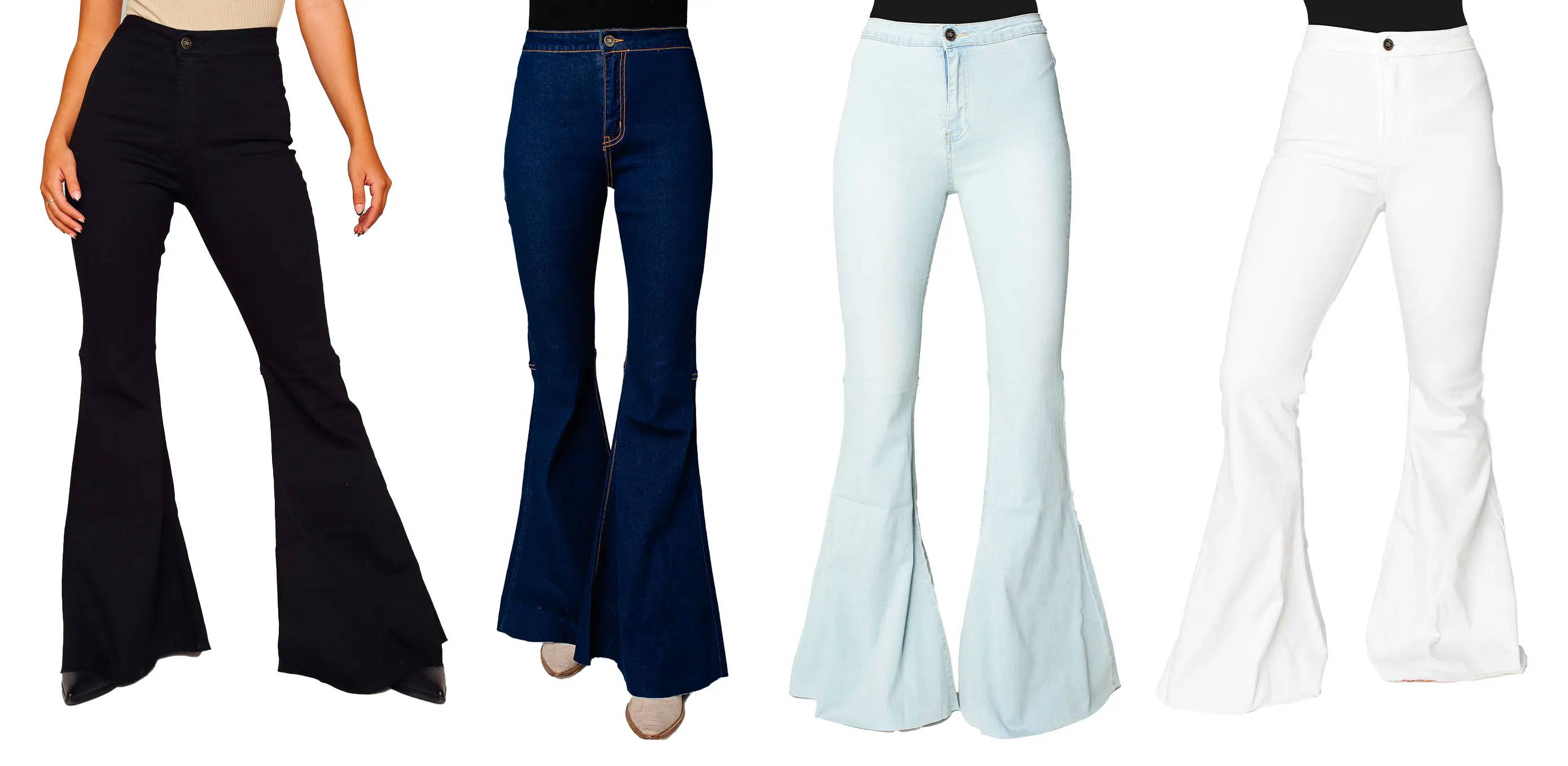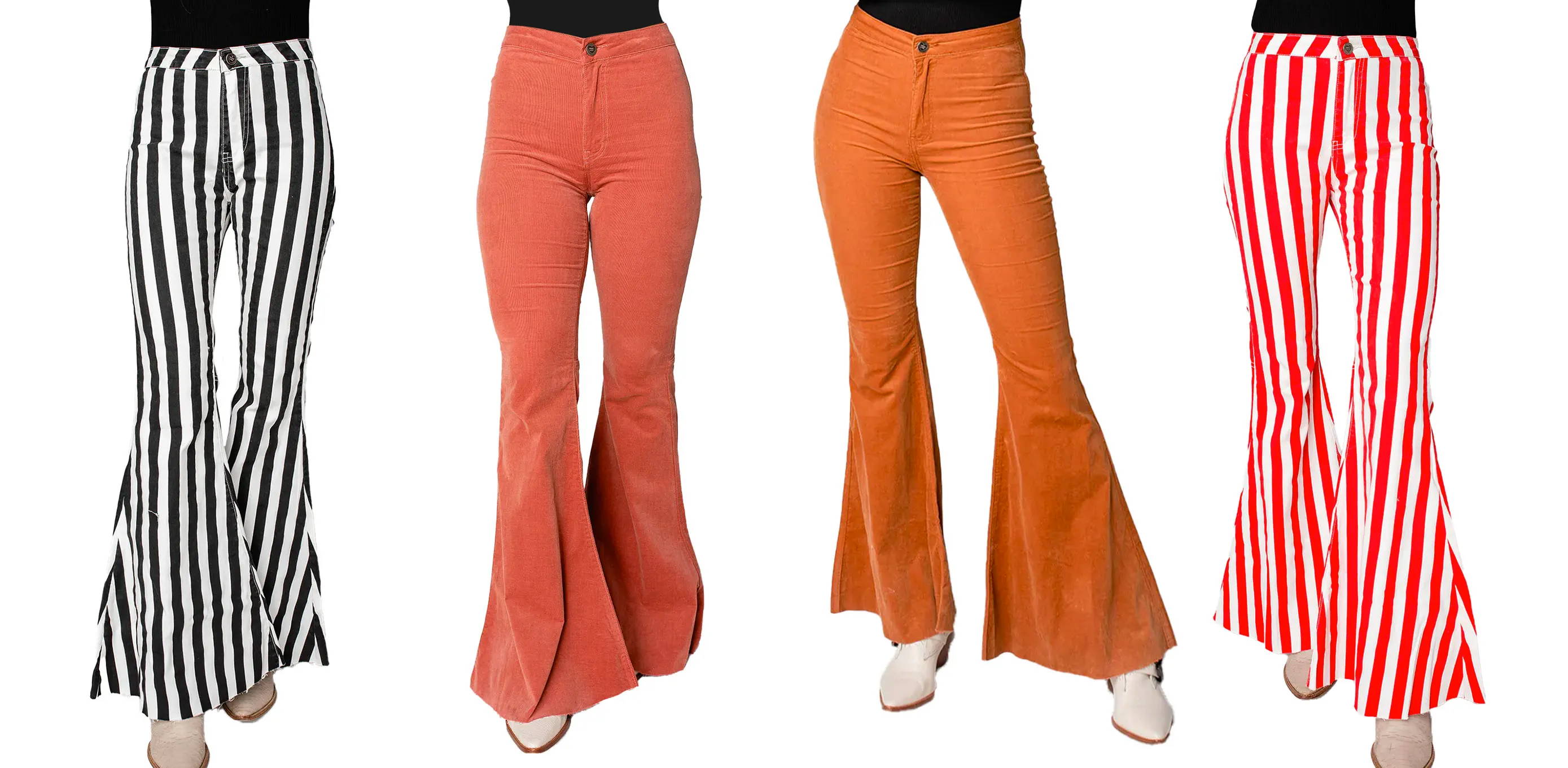 If you are not familiar with our Moonshine flare jeans, you're seriously missing out! By popular demand, these best-sellers have been brought back every year. Our Moonshine flares are available in everyday, go-to colors and washes, plus fun + funky looks for making a statement.
The Moonshine jeans feature a high waisted fit that hugs in all the right places, with a wide leg flare bottom and raw hem. The raw hem allows you to cut your pants to the perfect length!
Style the BuddyLove Moonshine jeans with a cropped graphic tee, flowy North tunic top with a front tuck, booties or a chunky heel, and a wide brim hat for a trendy look!
Elevate your basic leggings
Trade in your boring, basic leggings for a major wow factor with our Mila vegan leather leggings! These shiny snake print leggings were made for turning heads. Available in black snake print and cognac snake print, you can achieve max comfort AND style with the Milas.
The BuddyLove Mila patent vegan leather leggings feature a high-rise waist, soft and shiny outer layer with a comfortable felt inside liner, and a fit that sucks you in and holds you in all the right places.
Pair the Mila leggings with our Frannie cropped tee, a basic bodysuit, chunky heels, or trendy sneakers for a more laid-back look. There are endless ways to style these ssssassy leggings!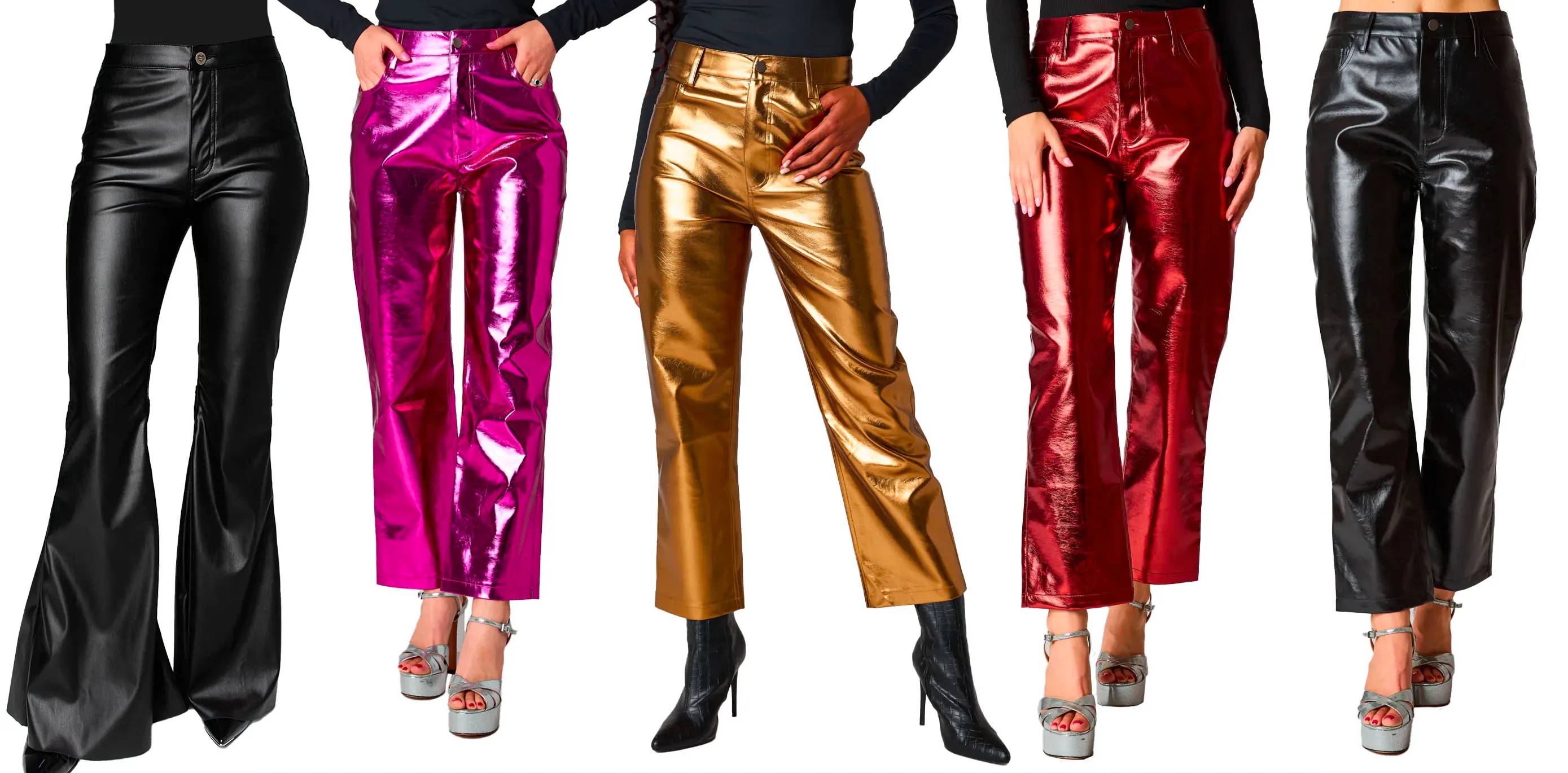 Leather pants are all the rage and we personally can't get enough of them! They add the perfect mix of funky flair to any outfit, which is why we made our Travolta pants and Simpson flares in shining leather materials!
The Travolta pants offer an incredible fit, highlighting a comfortable high-waist, front button and zipper closure, functional belt loops, front and back pockets, and an ankle length hem.
Our Simpson flares have the same flattering fit as the Moonshine jeans! High-rise waist with wide flare bottom, plus a raw hem that can be cut to the perfect length! Yes, please!
There are countless ways to style the metallic Travolta pants! For a dressed up, monochromatic moment, wear Travolta with the matching metallic Houston top. Accessorize with a pair of rhinestone booties or platform heels for a shining OOTD!