St. Patrick's Day Happy Hour
St. Patrick's Day Happy Hour - the BuddyLove Way!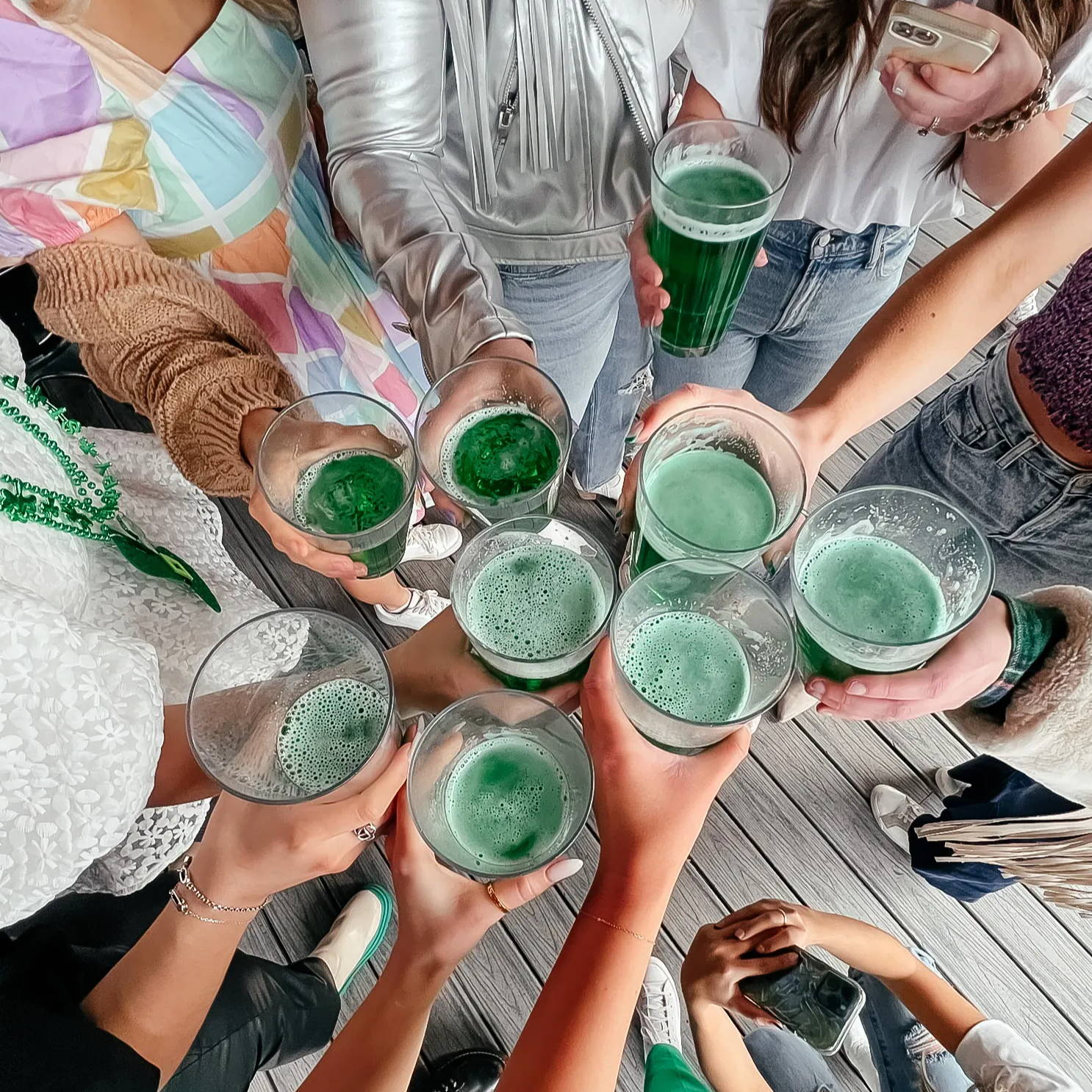 There is always a reason for Happy Hour at BuddyLove! The BabeCrew took over one of our favorite Dallas spots, Happiest Hour, for an early St. Patrick's Day party.
Complete with St. Patty's themed tattoos, team "happytizers," and of course, green beer towers! Happiest Hour truly does appitizers the best. We went with our favorites, the XL Loaded Cheese Fries, Barrell of Fried Pickles, and Ferris Wheel of Wings - and yes, we ate every last bite!
If you're stuck on what to wear for St. Patrick's Day, the BabeCrew is serving up some seriously cute and easy #ootds for the luckiest day of the year! If green isn't your color, or you simply don't have green styles in your wardrobe, no biggie! Throw on your favorite white top or dress and add some green beads and temporary tattoos for a festive look.
The Babe's most worn style of the day: the Gia Cropped Bubble Top in white! To say we are all obsessed with this top is a complete understatement. Gia is so versatile and easy to style, dress up or down, and hit the town.
Other Babes opted for a few of our favorite printed styles, including the Lyla dress in Lucky Charm print, North top in Flower Patch, Francesca leather fringe jacket in silver, our Alana and Carla tops in white eyelet, and the Kendra maxi and Millie top in Ditzy Purple.
Regardless of your St. Patrick's Day plans, we've got plenty of styles for you to follow the rainbow in until you find endless green beers and good times!
OOTD Inspo from the Babes