Best Women's Skirts of 2022
Best Women's Skirts of 2022
When have skirts ever gone out of style? That's right, never! Highly versatile and overflowing in variety, skirts will always be a must-have staple in any woman's wardrobe. Whether you're having a lazy day at work or are running late for a date, putting on a good skirt is rarely a bad choice.
But what makes a skirt great? And with so many different lengths, styles, and patterns available, how do you know which specific garments deserve a spot in your closet?
Don't worry, we're here to help you pick out the best women's skirts of the year. We've curated some of the hottest, most unique women's skirts online. We've got an option for every lady out there - whether you want something subtle or something that will turn heads and make a statement.
But first, let's talk about the different types of skirts along with our criteria in selecting the best skirts for women this year.
What Are The Different Types of Skirts?
There are more than fifty types of skirts to choose from, all with varying lengths, styles, and fits. Don't worry - we won't bore you with the history and details of all 50 styles. Instead, we will talk about some of the most popular options that you can choose from:
Line Skirt
A line skirt is shaped like a capital 'A'. It usually goes down to the knee or even lower, and is one of the most versatile styles you can go with.
Fitted Skirt
Fitted skirts, also known as tube skirts or pencil skirts, cling to the waist and hips. This makes them very flattering. This type of skirt is usually made with stretchy fabric, allowing it to contour to the wearer's natural shape and curves.
Mini Skirt
One of the most popular types of skirts, the mini skirt is pretty short. They typically only go up to 10 to 17 inches in length. Mini skirts can have a slight flare or be form-fitting. Either way, they usually don't go past the lower thigh.
Divided Skirt
A divided skirt looks like a wide-flare skirt when your feet are together. But, these are actually divided into two legs, just like pants. This type of skirt is a great option if you want to look like you're wearing a skirt but don't really feel like wearing one.
Pleated Skirt
From the name itself, you can probably surmise that a pleated skirt is divided into pleats or has a single pleat arranged around the waist. There are different sub-categories under this type of skirt, such as knife-pleated skirts, accordion skirts, and inverted pleated skirts--all in varying lengths.
Usually, a pleated midi skirt works best for a casual, youthful fashion style. But if you want to achieve a more formal look, a longer pleated skirt is the best alternative.
Tulip Skirt
A tulip midi skirt looks like a tulip flower hanging upside down. It is usually wider around the middle than the waistline or hem.
Maxi Skirt
Maxi skirts are long skirts that go down to the mid or lower calf. Some maxi skirts go down as far as the ankle. The most popular types of maxi skirts are made from flowy material, allowing them to give off the same vibes of a long dress.
Full-Length Skirt
A full-length skirt's hem is only one inch above the floor. Full-length skirts are usually for formal occasions, such as dinner parties and galas. However, they are also suitable for casual wear, especially during the fall season.
Midi Skirt
A midi skirt is a skirt of any length from two inches below the knees down to just above your ankles. Popularized in the 1970s, the midi skirt was created to provide a sporty look without revealing too much (as is the case with mini skirts that were all the rage in the 1960s).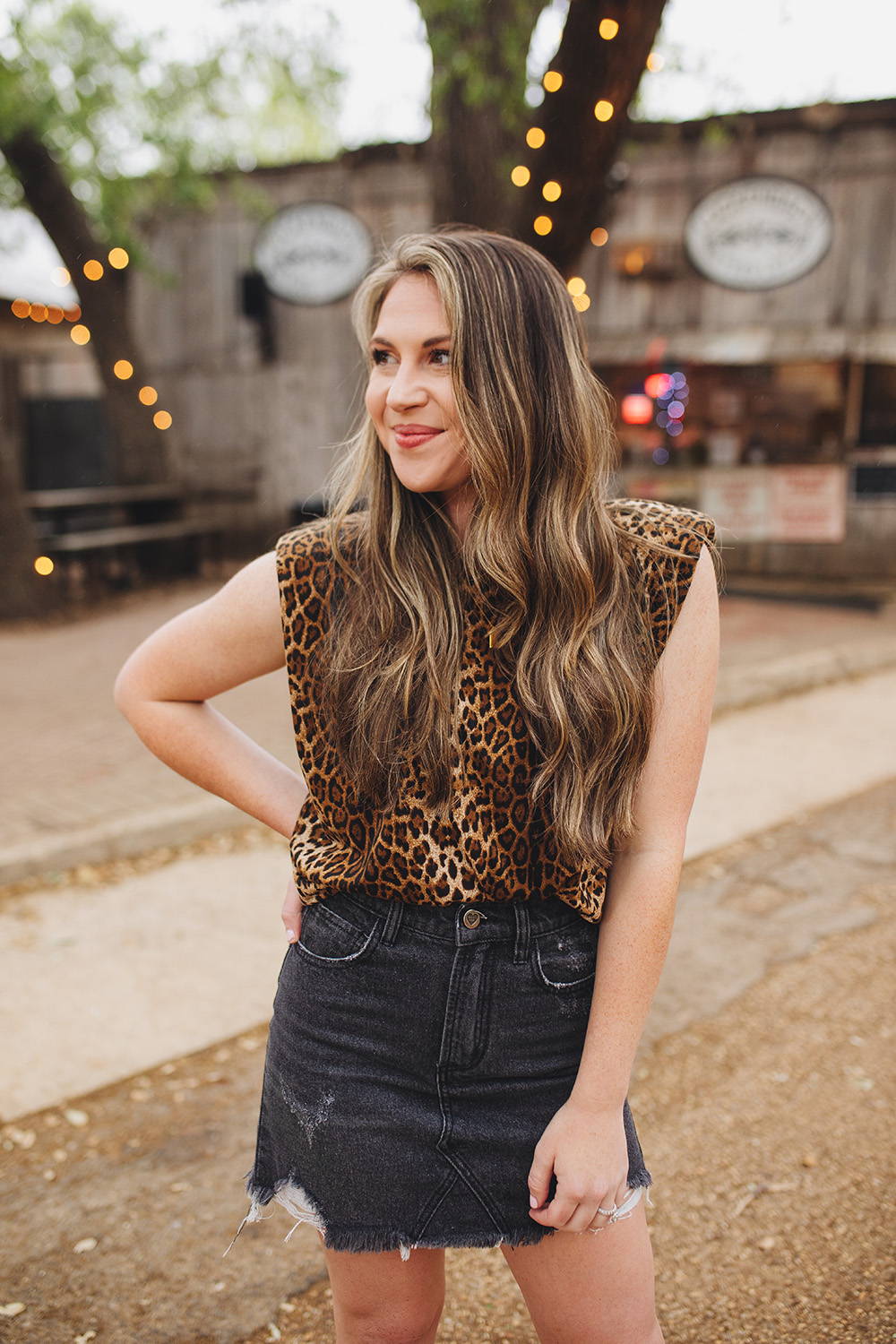 How We Came Up With Our List Of The Best Women's Skirts
Finding the perfect skirt requires time, patience, and experience. It can be challenging to find pieces that match your style without sacrificing comfort. And we know how frustrating that can be. That said, we've compiled a list of factors that can help you find the next best addition to your wardrobe. Let's get into our criteria for the best women's skirts of the year:
Quality and Durability
Just like any other type of clothing, you want a skirt that is built to last for a long time. High-quality skirts are made from durable materials that resist damage even after multiple washes. And, higher quality skirts feature colors, designs, and patterns that won't fade in the wash. So, when you're shopping for new skirts, never skimp on quality. Investing in quality is much, much cheaper in the long run than buying an inexpensive yet low-quality skirt.
Comfort
Even the most stylish midi skirt won't be worth your money if it's not comfortable. Do yourself a favor and choose a skirt that you'll be comfortable in while you're out and about. It should be long enough to provide the amount of coverage you're looking for, and it should hug you in the right places without riding up too much. Moreover, pick a material that won't be too itchy, too hot, or too cold to wear, especially during extreme weather.
Fabric
When choosing, say, a casual midi skirt for a certain occasion, keep the fabric in mind. Cotton or knits are best for casual wear. In contrast, a woven fabric is more appropriate for formal outfits. Stretchy fabrics are the best choice for semi-formal settings where you want your midi skirt to hug your form without offering an excessively flattering fit.
Colors and Patterns
You won't run out of color and pattern options to choose from--there are just so many! But in the end, it all boils down to your personal style. If you want bolder outfits, choose brighter colors and fun patterns (animal print, anyone?). But if you prefer to keep your outfits classically chic, choose skirts that come in solid tones.
The latter is easier to mix and match with your other pieces. For example, a solid black midi skirt goes well with any top, be it a graphic tee or an oversized sweater.
Affordability
Price almost always dictates quality. But then again, not all expensive skirts will pass your standards.
It can be difficult to find a skirt that ticks all the right boxes and is affordable. So, we've done the work for you and handpicked the best women's skirts that will offer the most value for your money.
Best Women's Boho Skirts Of The Year
There is a wide variety of women's skirts to choose from, so much so that it can get overwhelming trying to find the perfect pieces for your closet. That's why we've come up with this curated list of the best women's boho skirts so that you don't have to spend eternity trying to find your next go-to pieces:
Whether you're going to the club or a semi-formal function, you can never go wrong with a sequined mini skirt. Stylish and flattering, this cute number is a must-have versatile piece. Pair her with a solid blouse, a pair of heels, and maybe even a blazer for an effortlessly chic look.
Want the sequins but with more length? The Cardi Sequin Midi Skirt deserves a spot in your shopping cart right now. Cute and just the right length, this flashy midi skirt is the perfect balance between style and comfort. Spice her up with a crop top and some heels for the perfect night-out look. Or perhaps an oversized sweatshirt and your favorite booties for a more casual yet fun outfit.
A longer skirt that allows you to show off more skin than a traditional maxi skirt, this piece is the perfect addition to your fall wardrobe. Match her with a gorgeous boho bodysuit and your favorite pair of tall boots or booties, and you'll be the belle of the ball with a covered-up yet stylish look.
This midi skirt boasts a high-low slinky look and a cool, unique pattern--perfect as a statement piece for that effortlessly put-together aesthetic. The Marie midi skirt also has a liner and a zipper on the front, making it easy to take off and put on. She works best with a black bodysuit and some cutie leather booties.
Achieve an edgy look with this faux leather skirt, coming with a hidden zipper at the back and some gorgeous stitch detailing. Complete the outfit with a tucked-in graphic tee or a blouse with dramatic sleeves, and your favorite pair of knee high boots!
Dress up for fall with this cute mini floral skirt in the Cherry Bomb abstract floral print. Elastic at the waist and flowy at the bottom, this little number provides a flattering look while staying super comfortable. Pair her with a black bodysuit or a tucked-in graphic tee for the cool skater girl aesthetic.
And if you're dressing up your floral skirt for summer, simply trade in your tee for a sexy boho tank top.
Complete your spring break outfit with this classic denim mini skirt. Super flattering and highly versatile, you will surely be taking out this number for just about any occasion. The best part? It has pockets! We recommend pairing her with a complementing Geena tank and your most stylish pair of sandals.
Here's another amazing faux leather skirt for you. The Janelle Vegan Leather Skirt is a flattering mini skirt featuring black and white stripes, which is just the perfect piece if you want to accentuate your curves. Throw on a black tank top and some heels and you'll be on your A game for the party!
One of our top sellers for maxi skirts, this colorful number comes with a mid-thigh slit and an elastic waist (for extra stretch!). Flattering all around, and super versatile. She looks best with a tucked-in tank top or our classic Sammy bodysuit.
If you're looking for a faux leather skirt, a pleated skirt, a midi skirt, or all of the above--you came to the right place. Choose from our wide selection of women's boho skirts, all made with high-quality craftsmanship and premium materials so that your next piece will last for years to come. Plus, our skirts come in a plethora of designs--whether you want a simple closet staple or a bold statement piece, we have the perfect skirt for you.
To complete your look, we also have the best selection of women's sweaters, boho bodysuits, bohemian jackets, and so much more! Shop now and give your wardrobe the upgrade that it deserves.