Best Women's Leggings of 2022
Best Women's Leggings of 2022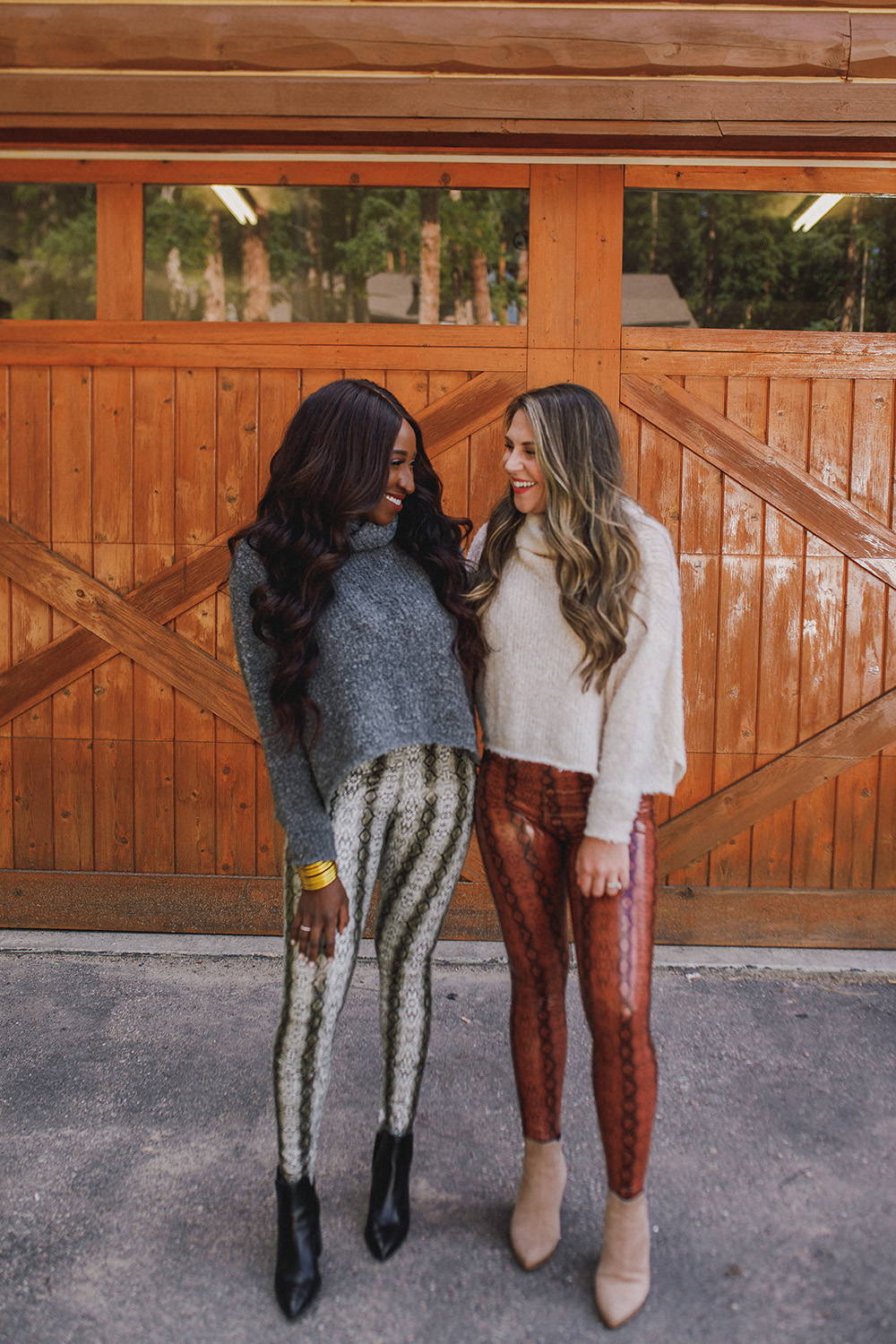 Whether you're going to the gym or grabbing some drinks with your girlfriends, leggings are the most comfortable choice of bottoms. They're stretchy, they're buttery soft, and--contrary to popular belief--they can be super stylish. Especially when you find the right pair of leggings - not just those plain black ones everyone seems to wear.
Leggings are a mainstay in every woman's closet. But if you are due for an upgrade, you came to the right place! In this list, we've compiled some of our top picks in women's leggings that are guaranteed to be high-quality, ultra-stylish, and super comfortable.
But before we delve into our list of best leggings for women, here are some of the most important factors that you should consider when picking out your next pair.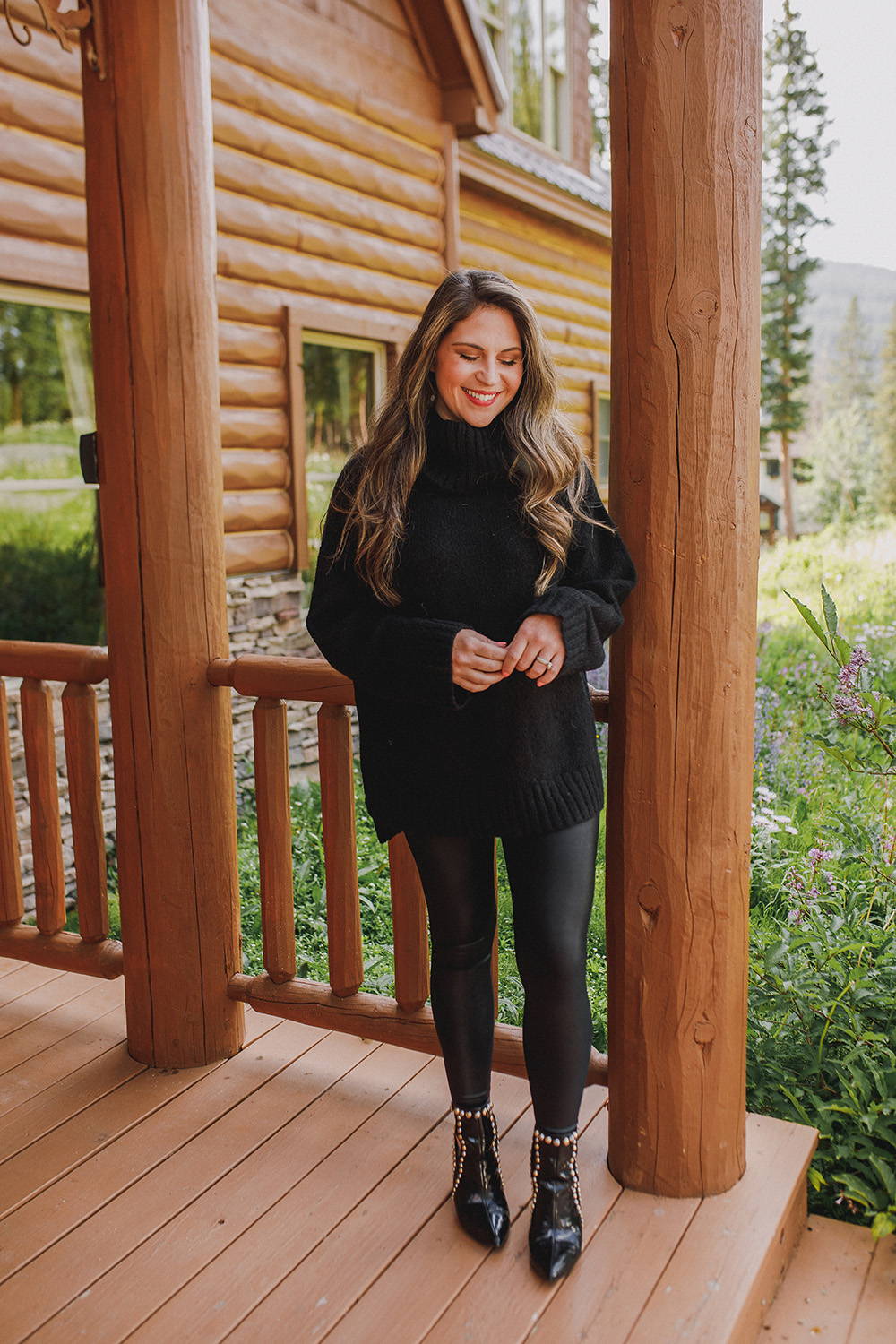 What Makes The Best Women's Leggings?
Leggings come in all shapes, sizes, colors, and styles. They differ in quality, comfort, and durability, depending on the brand. With that in mind, it's vital that you know all the important factors that come into play. This way, you get the best value for your money--and you can ensure that you'll love your next pair of leggings to bits!
While creating our list of the best leggings for women, here are the top factors that affected our choices:
Quality and Durability
The quality and durability of your leggings will determine how long they will last. You don't want a pair of leggings that will stretch out and lose their elasticity after only a few wears. More importantly, you don't want leggings that are at a high risk of tearing, especially at the crotch area.
Low-quality leggings usually become loose too quickly and are less resistant to tearing. That said, you should invest in quality if you want a pair of leggings that can stand the test of time. So, when you're on the hunt for a new pair, don't focus on the price. Instead, look for high-quality leggings that are made from premium materials, sewn with high-quality craftsmanship, and designed to stay the same shape for as long as possible. Trust us - you get what you pay for here.
Comfort
People wear leggings to stay comfortable. So, if your leggings are too tight, make you itchy, or force you to readjust them every five minutes, why are you even wearing them? This defeats the purpose behind leggings. You will often encounter these problems with low-quality leggings, as they are typically made from subpar materials.
Therefore, this list only contains the most comfortable leggings you can find - crafted from premium components. These leggings are form-fitting (as leggings always are), but they hug you in the right places and are made with non-scratchy material. Perfect for everyday wear!
Style and Functionality
A lot of people say that leggings are too casual to be stylish. Some might even go as far as saying that leggings are only meant for lounging and exercising. But while this might be true for some pairs, leggings are not exclusive to the gym or the living room. And with the plethora of different styles you can find these days, there is a perfect pair of leggings for any occasion.
The key is to find a pair that fits your personal style while still being event-appropriate. For example, basic black leggings work with almost any outfit and are great for casual events. Leggings with bold prints are must-haves if you want to party in comfort and style. And if you're looking for something to pair with your boho sweaters for autumn, some vegan leather leggings are a top choice.
In this list, we have a wide variety of leggings that come in different materials, colors, and styles. You will surely find something that suits your style.
Affordability
Great leggings don't have to be super expensive, but good quality doesn't come cheap either. Remember that when it comes to clothes, you get what you pay for. And you definitely don't want to pay a lower price if it means getting bad quality.
It can be hard to find leggings that strike this balance of affordability and quality, especially when shopping online. Don't worry - we've made this list with affordability in mind.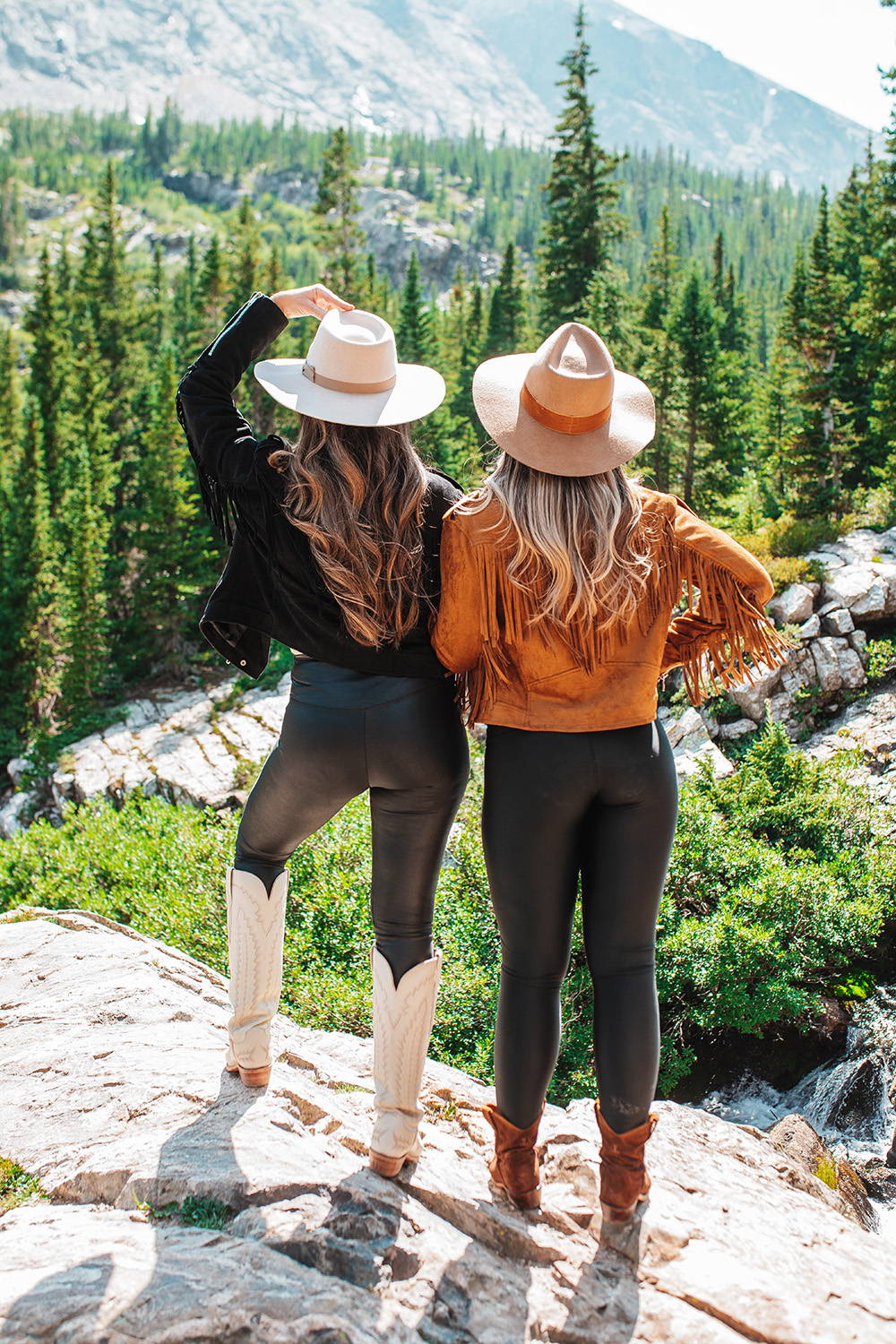 The Best Leggings For Women
Are you looking for your next go-to leggings for running errands? Or do you want a trusty pair that you can wear at parties and functions? Whatever it is you're looking for, this list will have the right option for you. Here are our favorite picks for the best boho leggings for women:
Spice up your workouts with these animal print high waist leggings. Made from nylon and spandex, these fun leggings have a moisture-wicking effect to help keep you comfortably dry throughout your gym sessions. Pair these with the Kayla top in a matching design and you'll be turning heads at your yoga sesh! And if you want to go on errands with this set on, simply put on one of our cute boho jackets to achieve the perfect balance of comfort and style.
Whether you're lounging at home or grinding at the gym, these workout leggings are the perfect choice for that "athleisure" look. This bad girl comes in a number of colorful patterns, including Clover, Nile, Fire, and more. Get the matching Kayla top for the perfect gym outfit. Or if you want to wear these on a night out, choose from one of our women's boho tank tops to complete your casual evening look.
Leather pants are super flattering and look amazing with almost any top. But the thing is--they can get uncomfortable after a few hours of wearing them. So, what's the next best alternative? Leather leggings, of course! Show off your curves with the Mila leggings, made with vegan leather so you can spruce up your outfit without the guilt. Plus, the snake print makes this pair a great statement piece for a semi-casual fit.
We recommend pairing her with a cute pair of boho boots and a comfy boho cardigan to match.
Every woman needs a classic pair of black leather leggings in their wardrobe. Whether you're heading to the tailgate party or going out on a first date, these versatile leggings make the best base for a rocking outfit. Wear these with a boho blazer and a neutral-colored top for a semi-formal look. Oh, and don't forget to top the outfit with a bohemian handbag!
Are you tired of wearing the same old workout leggings every time you go to the gym? If so, you'll love the Jillian Lustrous leggings. These shiny leggings are a step above your usual cotton leggings, coming in a lustrous material that is quite like leather but is super lightweight. Pair her with a short sleeve boho top plus your favorite trainers and you'll have your next go-to workout look.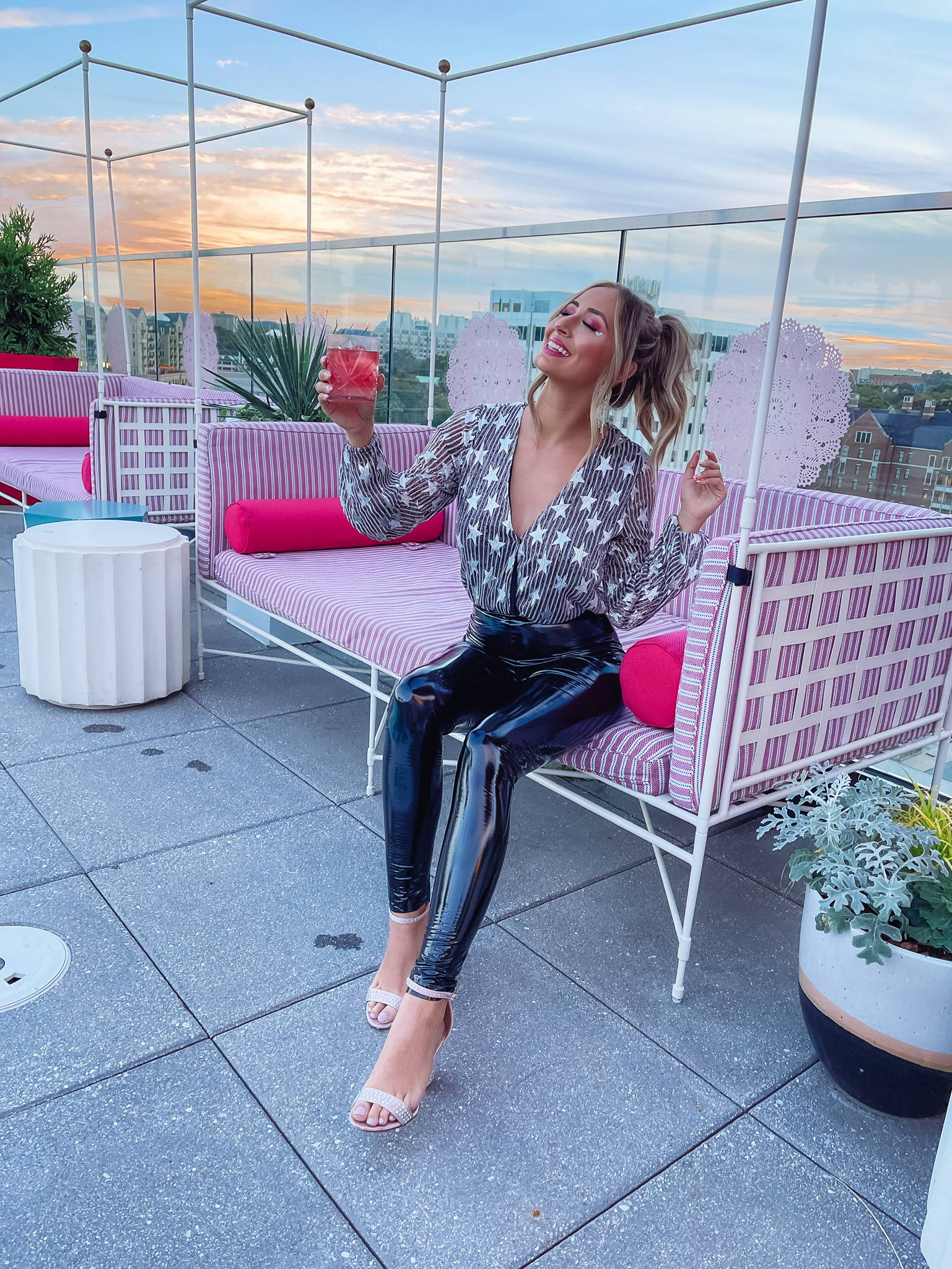 Upgrade Your Look With These Leggings Styling Tips
Well, there you have it - our picks for the best leggings for women in 2022. There are some awesome styles above for any beauty queen out there. But, if you want to truly look your best in these styles, you need to know how to wear them.
Leggings look best when styled right. Sure, the best women's leggings can look great even with just a random shirt. But if you want your outfit to have the perfect balance between comfort and fashion, here are some leggings styling tips that you should keep in mind:
Avoid Clashing Patterns And Colors
One of the best things about leggings is that they come in all sorts of patterns and colors. It's tough to find regular pants that have a uniquely bold pattern, but--as evidenced in our list--that is not an issue with leggings. Having said that, leggings can make the best statement piece for an outfit. For example, a pair of snakeskin leggings can make your outfit pop!
However, it's important to avoid wearing pieces that clash, e.g. colors that don't go well together or pattern-on-pattern. For instance, if you have the Paulina Vegan Leather Leggings on, pair her with a plain, neutral-colored top to keep the outfit balanced. The same goes with colors; if you're wearing a bold, bright color on the bottom, choose a neutral color for the top. And vice versa.
Pick The Best Material For The Occasion
Leggings can work well with almost any outfit. But not every pair will work on any occasion. You need to carefully consider the event you're going to.
The difference lies in the material. For instance, you wouldn't wear moisture-wicking leggings to a party. Similarly, leather leggings won't be appropriate for the gym. You can pull off any pattern or color at any setting, but the material should be suitable for the occasion.
Choose The Right Top
Knowing how to combine the best leggings with the right top is a skill and an art. But, maybe you don't feel confident in your ability to build outfits. If this sounds like you, we've got you covered. Here are some combinations that we highly recommend:
Animal printed leggings + oversized, light-colored sweater

Black leggings + crop top

Black leather leggings + black, long-sleeved tee

Shiny black leggings + plain white tee + denim jacket

Black leather leggings + sequined top
Get Your Next Wardrobe Staples at BuddyLove!
No matter what type of lifestyle you have, you need at least one trusty pair of leggings in your wardrobe to help you get by. Whether it's a casual Sunday brunch or a hard workout at the gym, leggings have got your back! So, don't deprive yourself of this versatile piece of clothing. Shop at BuddyLove today and choose from our premiere collection of boho leggings.
And while you're at it, check out our top collections for boho sweaters, bohemian tank tops, and country jackets, as well!
When you buy from BuddyLove, you can rest assured we have only the best-quality pieces made from long-lasting material and crafted with a high level of workmanship. So, what are you waiting for? Shop now and enjoy exclusive discounts while they last!