Best Boho Sandals & Flip Flops of 2022
The Best Boho Sandals & Flip Flops of 2022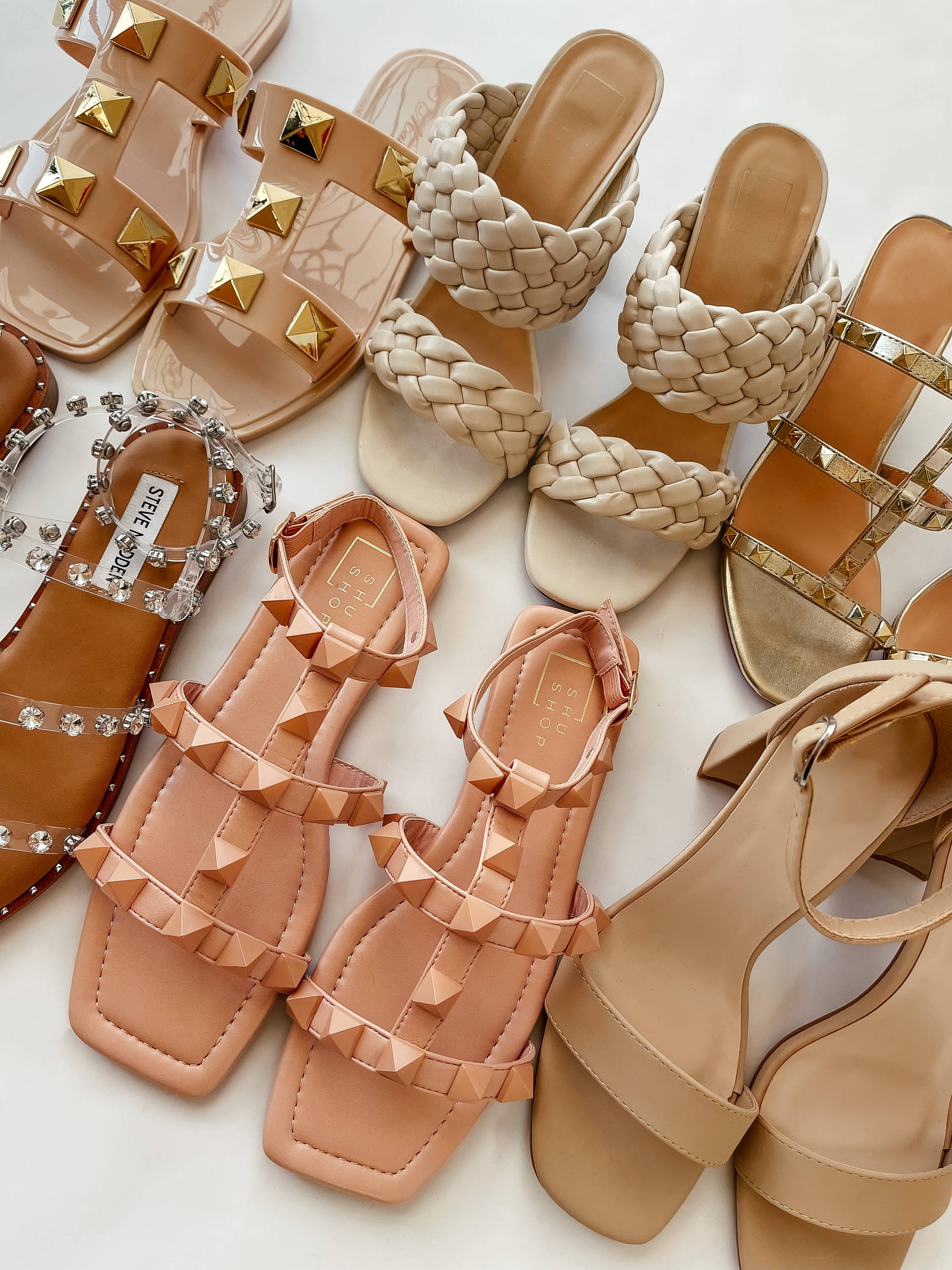 Summer is just around the corner. And you know what that means - it's finally time to bring out your favorite sandals and flip-flops for another season of hot outdoor fun!
But wait, are your favorite summer pairs still in style? Do you want to wear something a bit different this summer? Or perhaps a different style altogether?
If your shoe closet is due for an update, then you came to the right place. In this article, we will tell you all about the best boho sandals and the best boho flip flops. You'll also learn how to style them, as well as some tips to keep in mind when shopping for your next pair of boho shoes. No more stalling! Let's get right into it:
What Makes A Pair Of Sandals "Boho"?
Before it became a true "style" in the 1970s, boho or Bohemian style was a subculture established in the 1850s. Over the years, Bohemianism became characterized by free-spiritedness and an unorthodox way of living. Bohemians went against materialism and common societal expectations; they lived how they wanted and were often adventurers, travelers, and nomads.
Bohemians' free-spirited attitude also translated into their fashion. The boho style is recognizable by loose-fitting clothing, relaxed silhouettes, intricate ethnic designs, natural fabrics, and neutral and warm shades. Today, boho is closely associated with hippie fashion, as these two subcultures were deeply wound together back in the 60s and 70s.
Along with rustic tunics and boho-style jeans, a common wardrobe staple back in the day was boho sandals and flip-flops. Hippies went barefoot whenever they could, but when this was not practical, they wore comfortable sandals that were often made of leather and cork.
Today, it can be tricky to distinguish a boho-style sandal from a regular sandal. But if you go back to the definition of Bohemianism, any sandal that will keep you comfortable and carefree can be a boho-style sandal! The way you style these (the rest of your outfit) will really bring out the boho in them.
Why Boho Sandals Are So Great
There are plenty of reasons why boho sandals are still in style today. For one, they are super comfortable, especially in the summer heat. They will protect your feet from the hot ground and, at the same time, allow your feet to breathe so that they're not sweating all day.
More than that, boho sandals are highly versatile; you can pair them with boho-style jeans, a cute denim skirt, or a stunning summer dress–and the outfit will work without fail! Plus, there are so many styles, patterns, and designs to choose from when it comes to boho sandals and flip flops–so much so that you might not want to settle for just one or two pairs.
Lastly, boho sandals are stylish, and you might not be able to say the same for regular sandals and flip flops. Why? Because the best boho sandals come in detailed designs that don't make them look too casual. As a result, boho sandals and flip flops make an outfit look put together effortlessly.
What Makes "The Best" Boho Sandals? Our Criteria
Before we dive into our list of the best boho sandals, let's talk about the factors that helped us choose our top picks:
Quality
Quality is the very first factor that we took into consideration when creating this list, and the main reason for this is that quality determines two other vital factors: durability and value for money.
Good quality translates to good durability, which dictates how long a pair of sandals will last. And when the longer a pair lasts, the more value they provide over time. All that said, the higher quality a pair is, the longer it will last and the more value for money it will provide in the long run.
Style
As we've mentioned earlier, boho sandals come in all kinds of styles, designs, and patterns. With that being said, we've made sure to make our list of the best bohemian flip flops and sandals as diverse as possible.
But don't worry–we didn't pick out just "any" style of sandal. Aside from choosing our top picks from a diverse set of styles, we've also done our research to ensure that every pair on this list is still in fashion!
Affordability
You don't have to spend a fortune just to get a great quality pair of sandals for summer. Yes, this means that even the best bohemian sandals can be affordable. But despite being more affordable than some styles you see on the market, our top picks do not sacrifice quality for a smaller price tag.
The Best Boho Sandals Of The Year Reviewed
High-quality. Stylish. Affordable. Now that we know the must-have qualities of the best boho sandals, let's go over the pairs that tick every one of these boxes - all available right here at BuddyLove!
Simple, elegant, and super comfortable, this strappy slide is your next go-to when you want your feet to be comfortable all day. She features a barely-there heel for a gentle lift and additional support, as well as subtle pyramid studs for a simple yet festive touch.
Pair her with a nice flowy skirt in a neutral shade or maybe a top-and-shorts combo for a more casual look.
Enjoy comfort and style at the same time with this faux leather number. The Babe studded sandal comes in a wonderful neutral shade that makes her easy to pair with any outfit. Plus, the pyramid-shaped studs make her interesting without being too gaudy.
She works with any outfit, but she definitely looks best with a pair of straight-cut jeans and a boho-style top with dramatic sleeves.
Whether you're going to a summer backyard party or a Sunday brunch, these beautifully braided sandals make the perfect pair for an effortlessly elegant outfit. Better yet, she features an over-the-foot strap and a flat sole, making it super easy to slip her on and go!
We recommend pairing these sandals with a nice bohemian-style maxi dress and a boho-style tote bag in a matching color. If you want something a little more casual, opt for a loose, flowy top plus a pair of boho shorts.
Need something a little more formal for those summer dinner parties? We've got you covered. The Carol studded heel boasts gold detailing with sleek ankle straps, plus a mid-sized heel with a comfy leather sole. Pair her with a boho-style tunic and your favorite bell bottoms for the best vintage look!
Complete the perfect summer clubbing outfit with this eye-catching pair of gold-and-black sandals. Or maybe just wear her while running errands. Either way, these shoes will add flair to any outfit!
Not sure how to style this pair? Try this combo: dark wash jeans, a tight top, and a black leather jacket. Or if you want something cuter for the nightclub, try a classic black dress with some subtle gold accessories.
Bring out your inner Greek goddess with this pair of strappy sandals, coming with delicate skinny straps, rhinestone embellishments, and vegan leather lining. Pair her with a flowy dress from the Golden Hour collection for that effortless royalty look!
This pair of studded sandals combines boho and modern to create a stylish rustic aesthetic. Featuring a tassel on the outside and beautiful gold embellishments on the straps, the Athens studded sandal is a must-have addition to any boho-inspired outfit.
To maximize the hippie potential of this sandal, pair her with a boho dress from Deep in the Heart collection!
Hiss! Bring out your inner Medusa with this sexy pair of snakeskin sandals. She comes with embellished studs, two straps, and a thin layer sole that will keep you comfortable throughout the hot summer days.
We recommend wearing the Lillian sandals with a tunic-style dress for the perfect summer child look; or a pair of white pants and a detailed tank top for something more put-together.
Last but not least, we have the Brionna sandals–the sparkliest pair of the bunch! She boasts a collection of oversized rhinestones for that super-glamorous look, along with a vegan leather sole to keep your feet comfortable all day long.
Whatever outfit you choose, the Brionna sandals will add flair effortlessly. But if you ask us, we like her best with a classic cocktail dress or a beautiful tunic.
Additional Tips When Shopping For Boho Shoes
There you have it–our list of the best boho shoes for 2022! But before you fill up your cart with these awesome pairs, here are some important tips to remember when shopping for boho shoes:
Measure Your Feet
To get the most accurate sizing for your feet, measure it with a ruler or a tape measure. Take note of the length (from the longest toe to the back of your foot) and the width (at the widest point of your foot) so that you are better able to find the most accurate size of sandal.
Double Check Sizing
Not every online store uses the same sizing chart. Always make sure to check if you've selected the right size. When in doubt, contact the store itself to confirm so that you don't waste time making returns.
Look at Reviews
Sometimes, shoes fit bigger or smaller than the size on their label. Hence, even if you select your usual size, your new sandals may not fit correctly. To avoid this, check reviews whenever possible; many customers leave reviews if an item does not fit as it should, and knowing this can save you a lot of trouble.
Check Every Photo
Bohemian sandals and flip flops can feature very intricate designs. So, to avoid surprises, make sure you check every side of the shoe so that you know how it will look as a whole.
Review The Return Policies
Even with your best efforts to get the most accurate sizing, sometimes the shoes just won't fit right when they get to your house. Or maybe they don't look as good as you expected them to. This is why it is extremely important to review the shop's return policies when shopping online. Every online store has different rules and guidelines, so be sure that you are comfortable with their policy before purchasing your sandals.
Pro tip: If the wording on the return policy is unclear, don't hesitate to reach out to the store for clarification.
How To Style Your New Boho Flip Flops
Now that you have the best boho sandals in your shoe closet, it's time to pair them with the right outfits!
Here are a few simple tips on how to style your new boho flip flops:
Let Them Be Seen
Wear boho skirts, short dresses, and shorts so that your new boho sandals are out in the open and ready to be admired by everyone.
Accessorize Your Feet
Make your footwear even more interesting by putting on foot accessories like anklets and toe rings. Throw on a cute summer dress from our South Beach collection, and you'll be ready to turn heads at the pier!
Pair Your Sandals With a Boho Bag
Pull your whole outfit together by matching your boho sandals with a cute bohemian handbag! Whether you're going to the beach or running errands, a nice, big boho bag will allow you to carry everything you need while adding flair to your outfit.
Final Thoughts On The Best Boho Sandals Of The Year
Sunscreen? Check. Swimsuit? Check. Boho sandals? Time to check off this summer must-have from the list, too! Shop all these top picks in our collection of boho shoes at Buddy Love.
If you want to stay comfortable all summer without sacrificing your sense of style, boho sandals are the way to go. They are super comfy, highly versatile, and best of all–they're stylish without even trying. Whether you're a self-proclaimed bohemian or simply want a trusty pair to keep you comfy and chic all summer, you definitely need the right pair of boho sandals in your life.
Luckily for you, you're already in the right place! Boho sandals and flip flops? Buddy Love has all this and more in our Boho clothing boutique. Find the shoes you need along with everything from boho jeans to boho leggings, boho dusters, and more!