Top Looks for the Bride-To-Be
Top Bachelorette Party Looks for the Bride-To-Be by Destination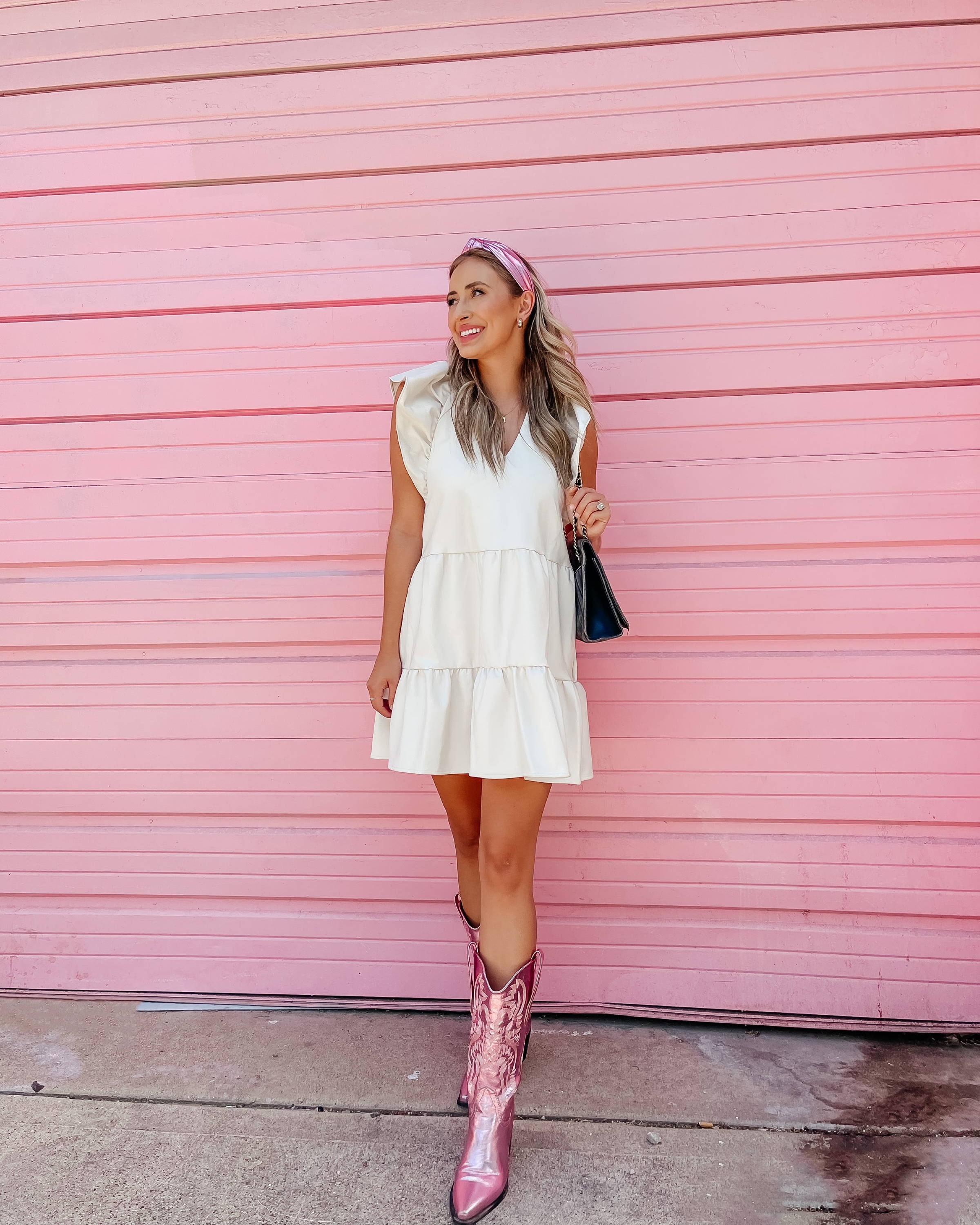 ATTENTION ALL BRIDES! If you are currently in the season of love, we know how fun and exciting all the events that come with engagement are! Bridal showers, engagement parties, and most importantly, your BACHELORETTE PARTY!
As you plan for one of the best girl's trips you will ever experience, we are here to help you say 'I DO' to the perfect outfit! We have broken down our top picks for the bride-to-be on her bachelorette party, based on city! No matter where you and your crew are headed, you are sure to be the best dressed bride in BuddyLove!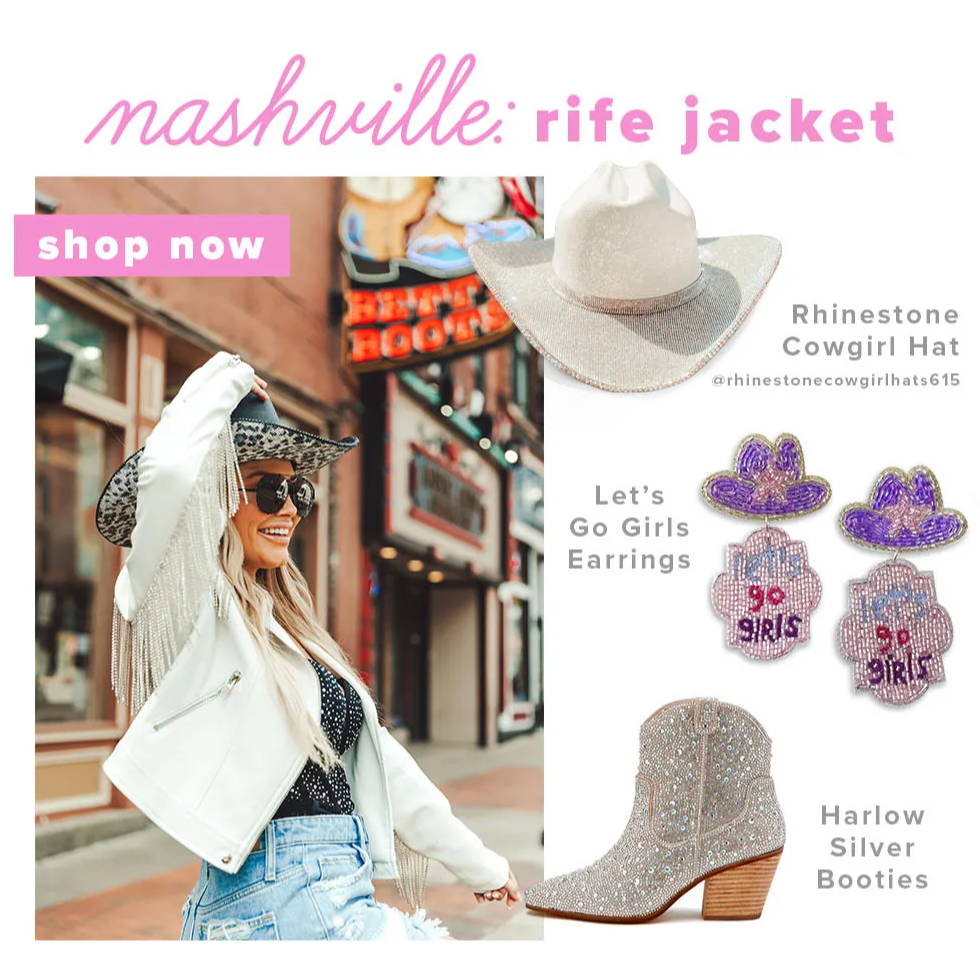 It is no surprise that Nashville is one of the top destinations for Bachelorette parties! Nashville offers a booming nightlife filled with live music at every step, fabulous dining options, and endless shopping. Not to mention, Nashville fashion is one of our main love languages!
If you haven't shopped the Whitney Rife Collection yet, you are seriously missing out on prime styles for a girl's trip to Nashville! The white Rife jacket is a bachelorette party MUST for the bride-to-be. Faux leather, crystal fringe throughout, and a classic moto jacket fit? Say less!
We love the Rife jacket styled with a crystal bodysuit, cut off shorts, beaded Let's Go Girls earrings, and crystal covered Harlow booties. Top off your Nashville bachelorette party look with an iconic Rhinestone Cowgirl Hat and you will be the best dressed bride in Music City!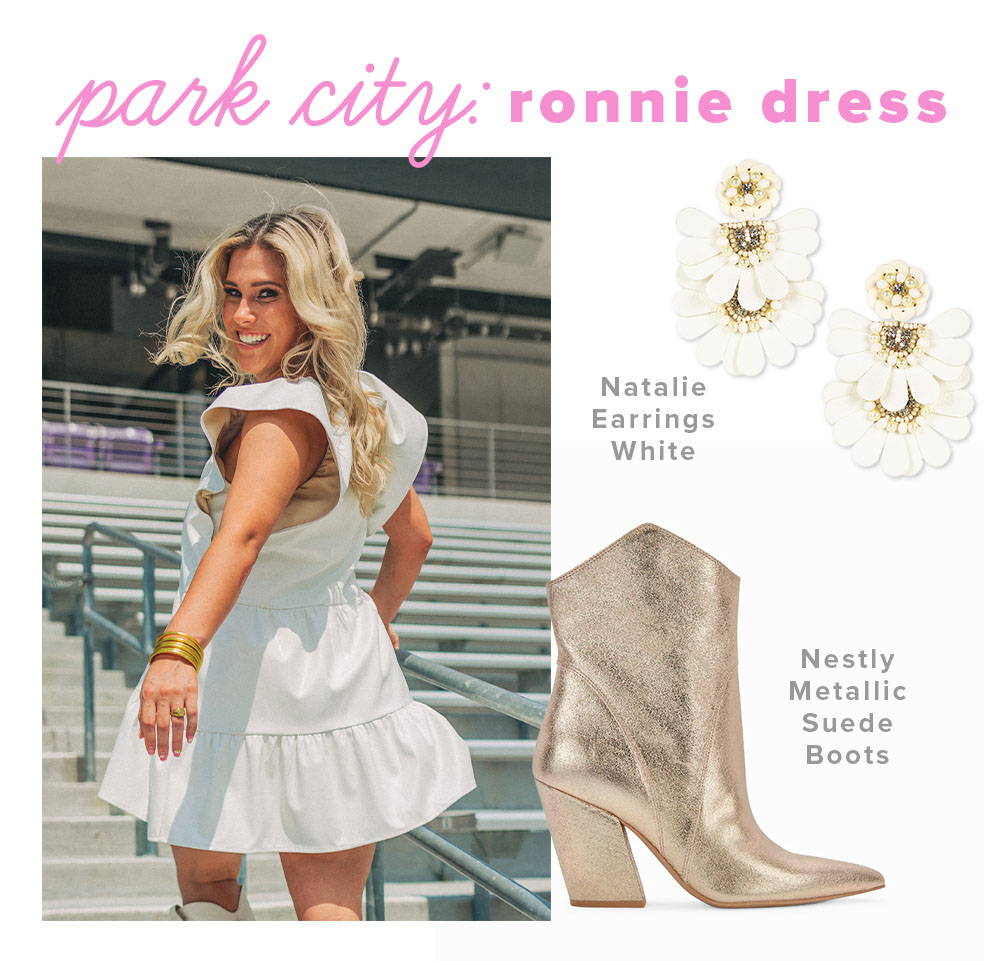 If you and your girls are looking for a little R&R in the mountains, Park City, Utah is the perfect city for a bachelorette party! This quaint mountain town is home to the largest ski resort in the United States, offers a multitude of boutique shopping, casual and fine dining, and a trendy nightlife!
For the simple, yet chic, bride-to-be, our faux leather Ronnie mini dress in white was made for you! The Ronnie mini dress is made of vegan faux leather and boasts large tiered panels, a v neckline, and short flutter sleeves. Style this timeless mini dress with our gold Nestly metallic suede boots and white Natalie statement earrings for your Park City bachelorette party 'fit!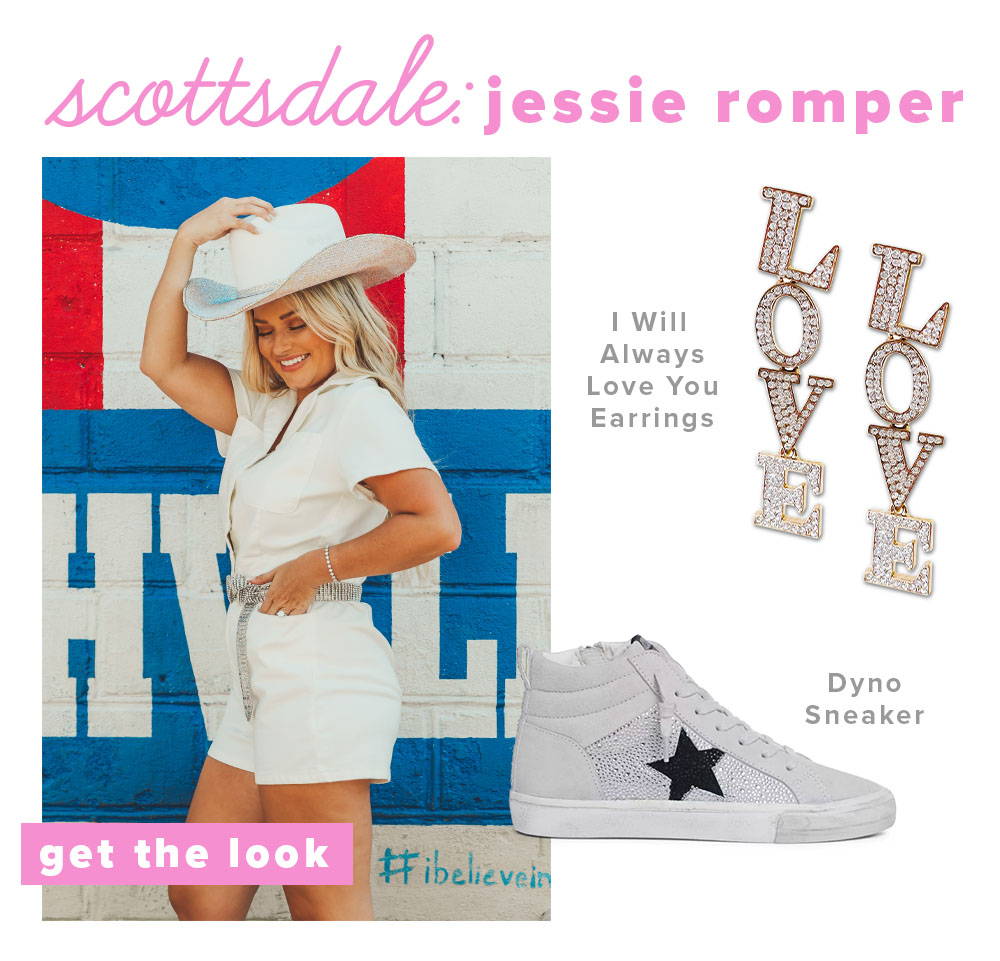 Scottsdale, Arizona has quickly become another hot spot for bachelorette parties! Our very own @buddylovestaylor had her bach party in Scottsdale and can confirm it was worth the growing hype! With the perfect mix of outdoor activities, bustling nightlife, and tasty eats, Scottsdale is the perfect spot for the laid-back bride that wants good vibes.
Our Jessie romper in white is the ultimate casual-cool look for the bride-to-be. Highlighting crystal fringe across the back, a soft and comfortable material, buttons up the front and bottom zipper, the Jessie is versatile and trendy! We love the Jessie romper styled with sneakers for a day of exploring Scottsdale, and short Cady booties for a night out with your girls. Add our statement 'I Will Always Love You' earrings to complete your look!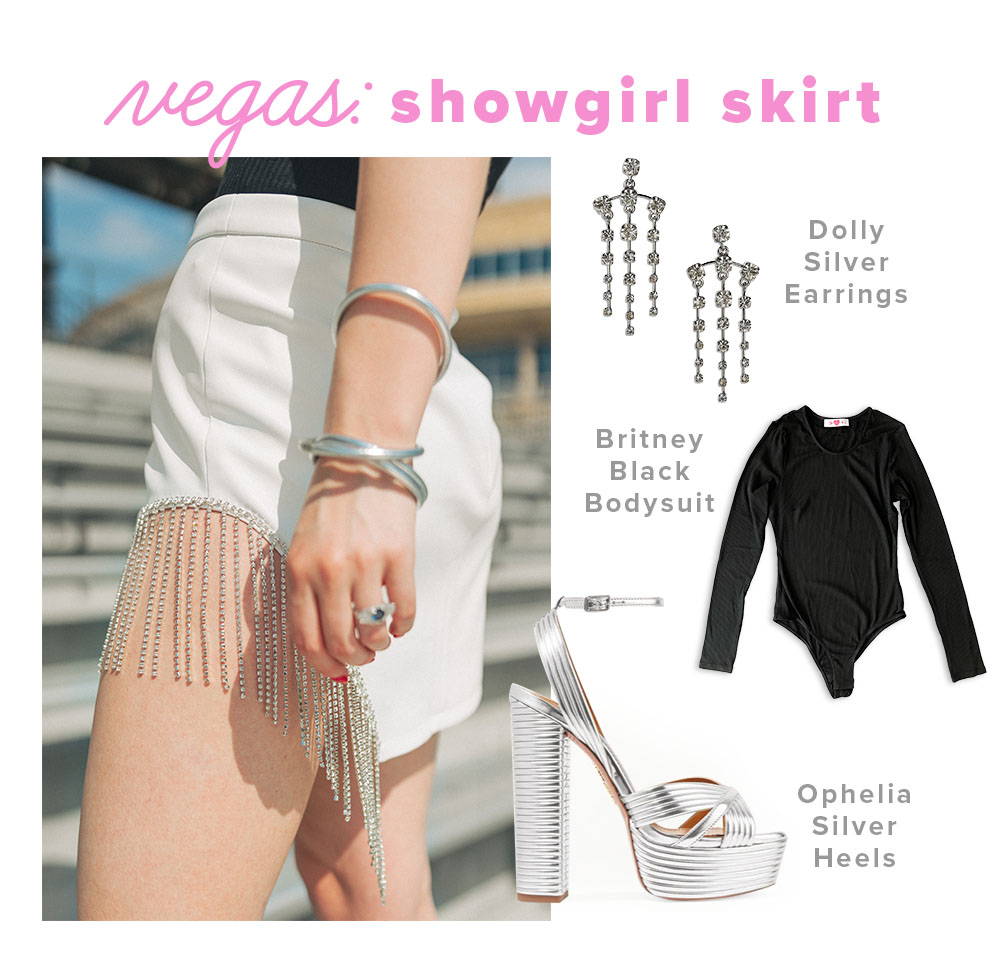 So, how 'bout that ride in? Headed to Las Vegas, Nevada for a bachelorette weekend with your girls?! We have the ultimate Vegas outfit for the bride-to-be! Las Vegas tends to be at the top of everyone's list when planning for a bachelorette party. Notorious for it's nightlife party scene, top-notch restauraunts, and warm weather, a Las Vegas bachelorette party is the spot for brides seeking endless fun!
Our Showgirl mini skirt in white screams Las Vegas! The bride-to-be will be all glitz and glam with Showgirl's faux leather material and crystal fringe detailing across one side. Let this mini skirt do all the talking and style her with our basic Britney black bodysuit, Ophelia heels in silver, and Dolly statement earrings!