Top Dresses for Sorority Recruitment
Top Dresses for Sorority Recruitment 2022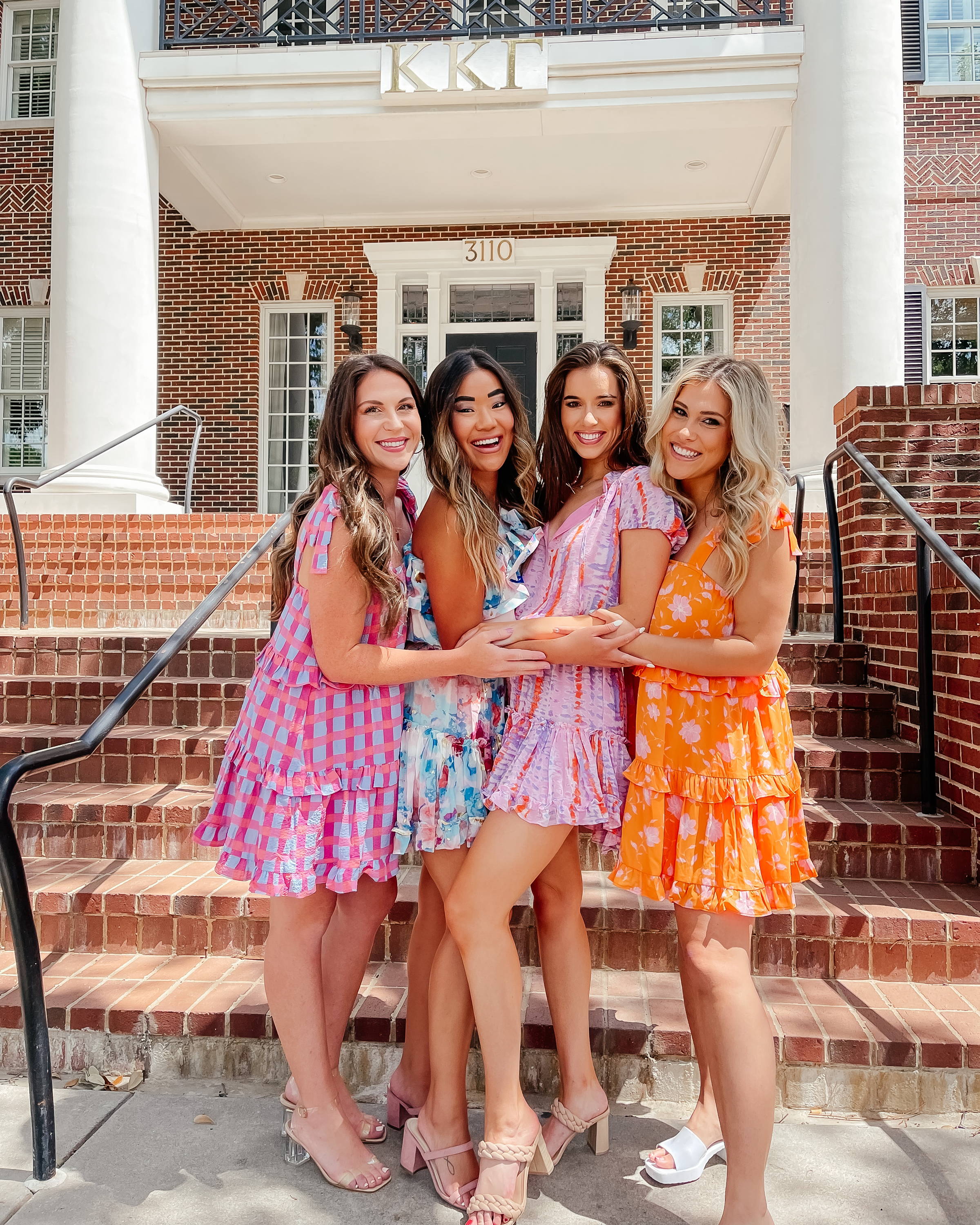 Sorority recruitment is HERE and the #Babecrew is here for you from styling tips to sisterhood advice! As a company based on STRONG WOMEN, we know how important it is to surround yourself with positive, driven and dynamic women! This is such an exciting and unique time in your life, and we want to make sure you LOOK and FEEL your best!
The BuddyLove Babes came together and rounded up our top dress picks for each round of sorority recruitment! These styles are sure to help you stand out, make a positive impression, and keep your confidence levels high while you go through rush!
Short Dresses for Potential New Members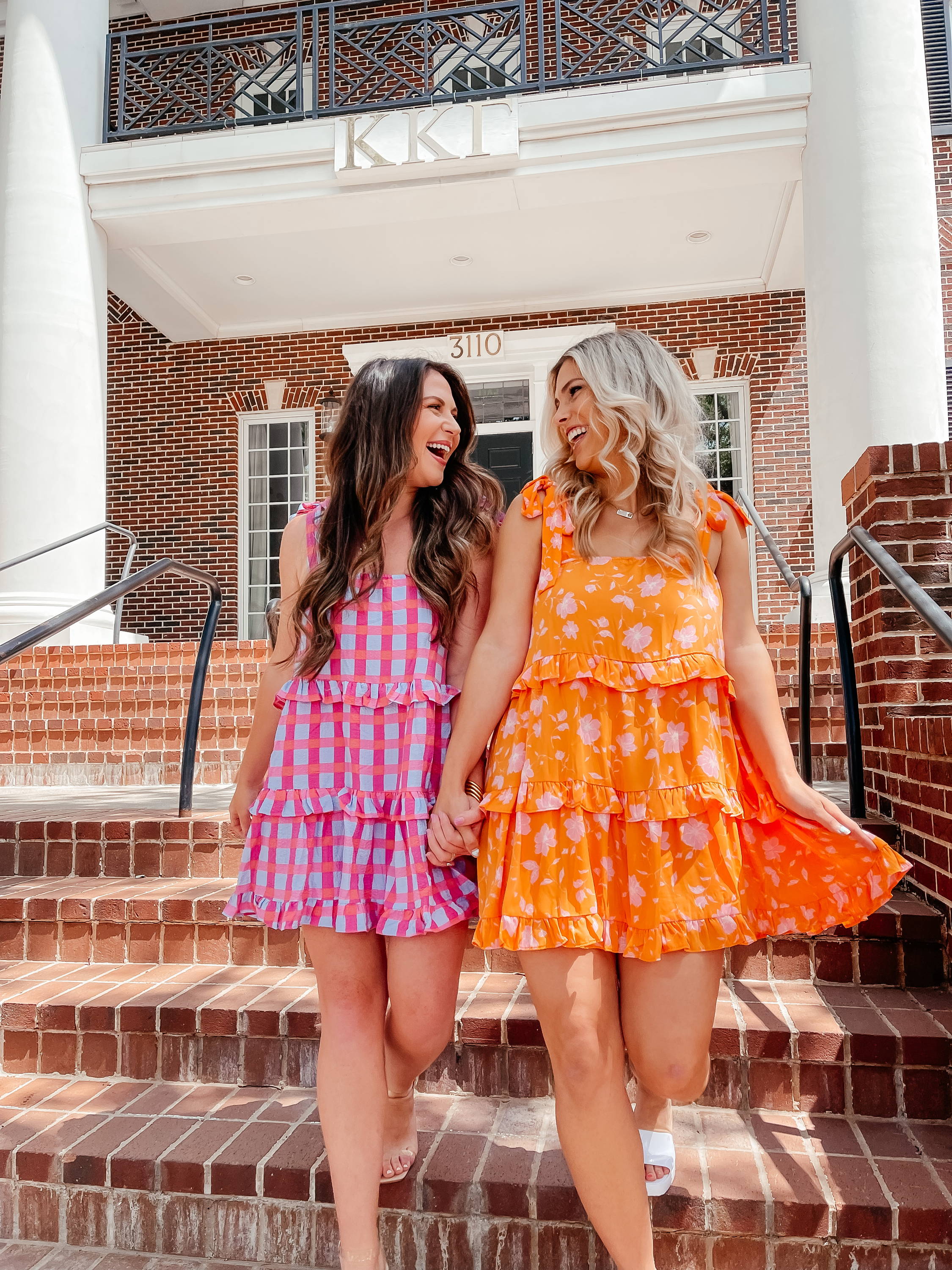 The first few rounds are FUN but FAST! Feeling confident is the first step in letting your unique qualities shine! In the heat of Summer, flowy and functional fashion is essential! Babe favorites like our Sofia one shoulder mini dress and Poppy puff sleeve mini dress make bold statements while allowing your personality to radiate.
Recruitment tip: Reflect on your passions, hobbies, goals and dreams! Understand the milestones that brought you to this point and where you see your collegiate journey taking you! You are the BEST version of yourself! Keep an open mind, breathe… and have fun! (And make sure you wear cute but WALKABLE heels for these rounds!)
White Dresses for the Recruiters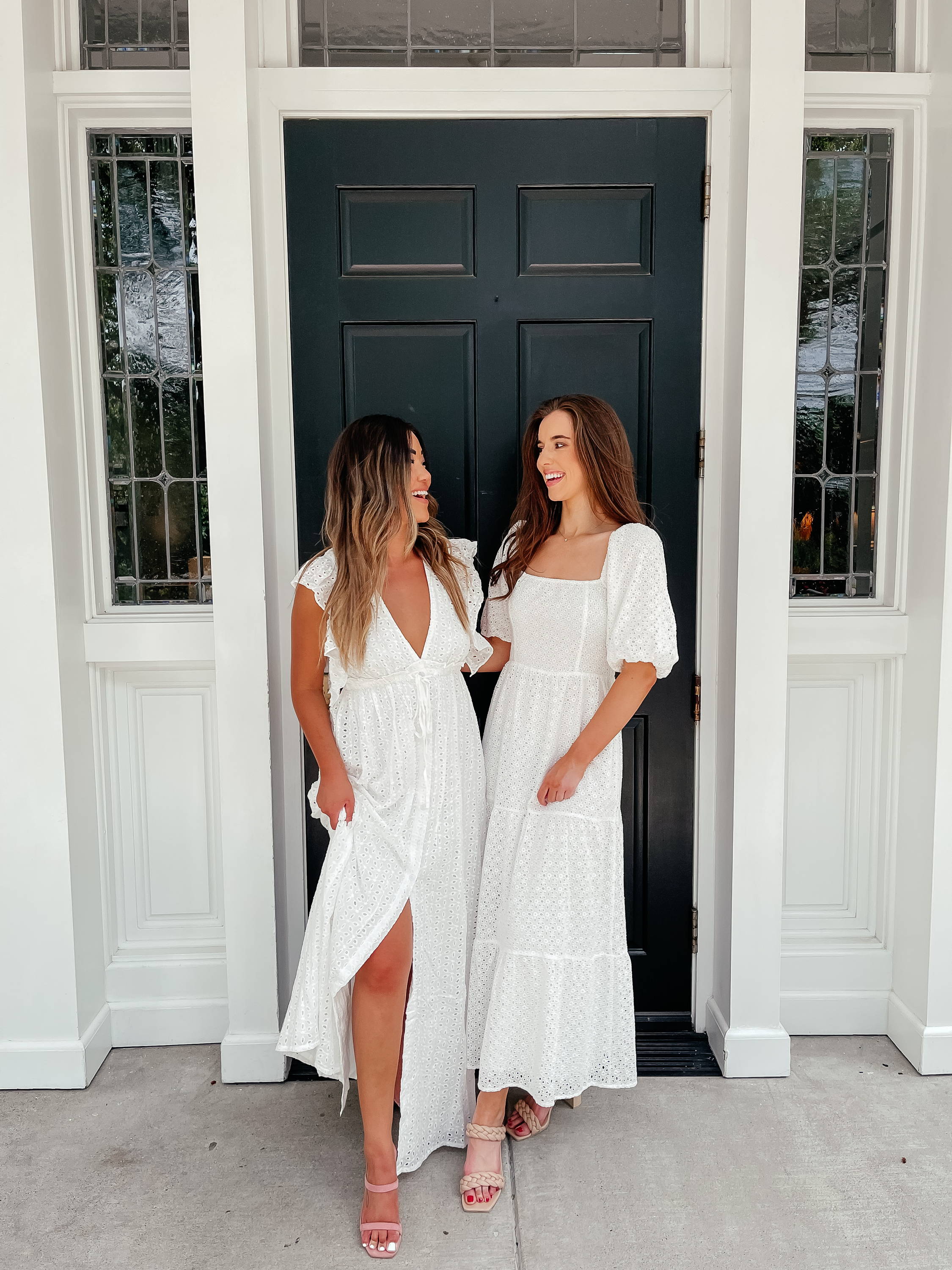 You've been there, done that! Now it's your turn to find incredible women to enhance your chapter! What do you love about sisterhood? We understand the nerves that come with first impressions, and yours are just as important as the new members'! Many chapters require you to wear specific colors, but that doesn't mean it has to be boring! Collections like our White Eyelet Dresses are unified and classic!
Recruitment tip: Reflect on your favorite memories from your experience! What did your Big do that made you feel at home? What did you wish you knew going through the process? Don't be afraid to be vulnerable with the new members! They will reflect the energy you put out, so share the love and you will attract the best new member class!
Cocktail Dresses for Preference Round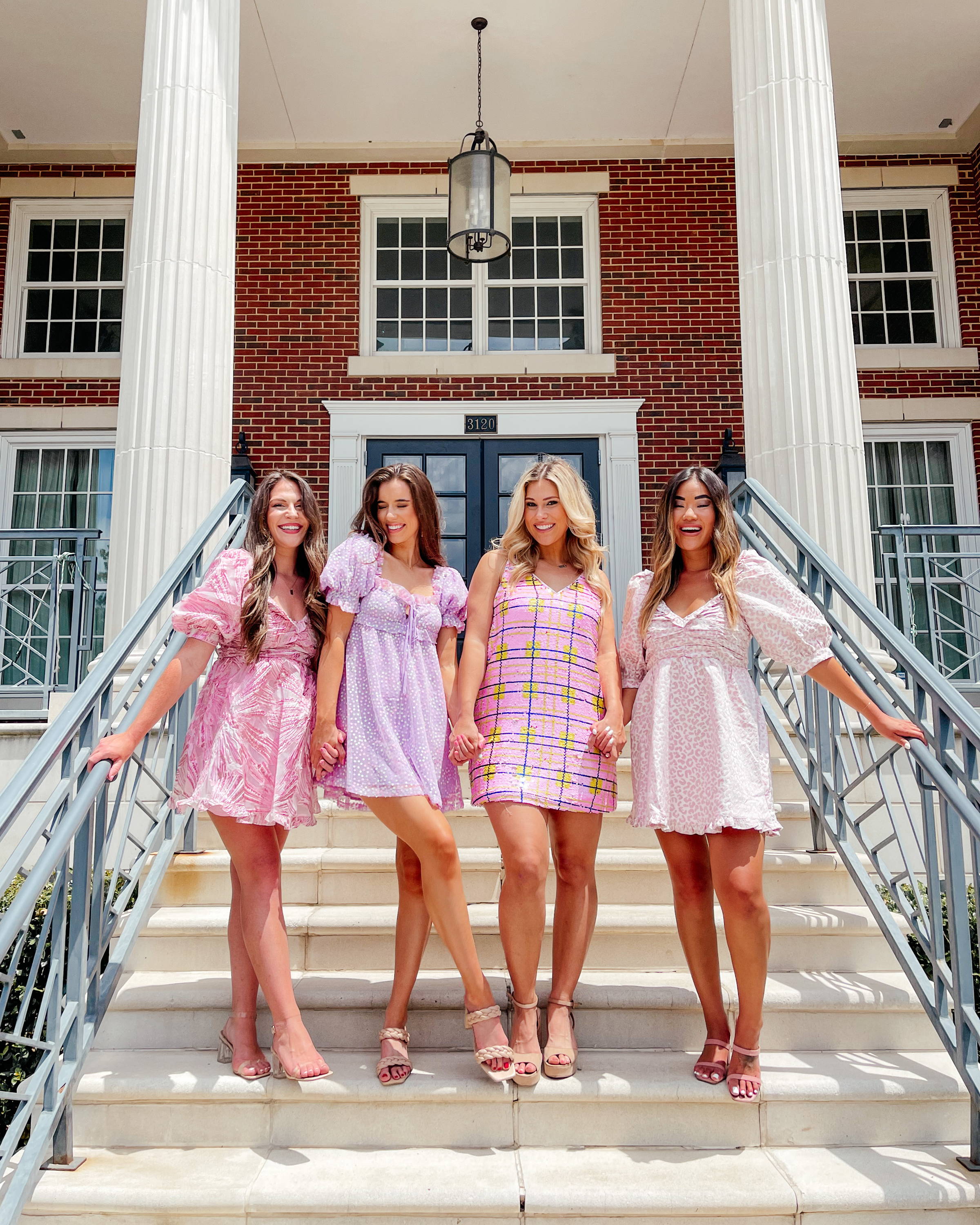 Tonight's the night! You have big decisions to make—make them count! This round is usually slowed down to give you an opportunity to dig deeper into what you really look for in friendships and what you want your journey to look like. It's okay to take a breath and be vulnerable in this round! Wear the dress you feel most fabulous in—now is the time for sparkle! This night is special!
Recruitment tip: Reflect on your week! What stuck out to you about either your new member experience or your new member you're talking to? Remind them of that! Remember that whatever your journey looks like, you are impactful, beautiful and loved!
The BuddyLove Babes are cheering you on in this fun and exciting experience! XOXO, The BabeCrew