Top 5 Summer Trends of 2022
Top 5 Summer Trends of 2022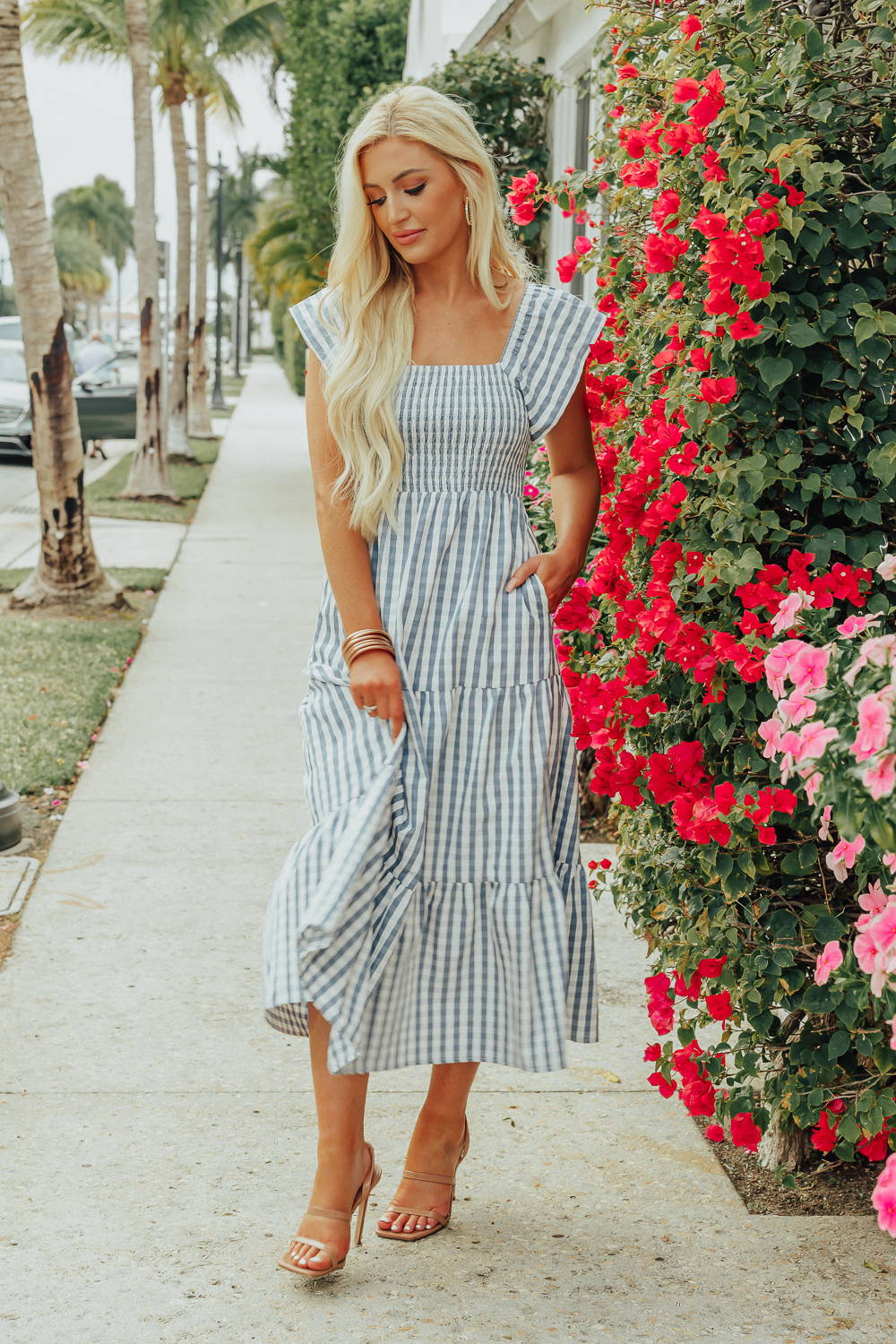 1. Gingham. Checkered. Stripes.
CHECK it Out - No matter your preference, these classic prints are never going out of style! Meet some of our favorite styles for celebrating the 4th of July, hanging out with the family, brunch with the girls, or running weekend errands :
The Brynn midi dress in blue checker print, Merrick maxi dress in pick gingham, and Dorothy mini dress in USA striped print!
Our Brynn midi dress comes in several different prints, but we are currently crushing on this summer midi dress in blue checker print! She's the perfect staple piece for the mom-on-the-go, weekend bruncher, mom-to-be, and is @buddylovesgrayson's latest favorites. The Brynn in red or blue checker is a must for summertime!
The Dorothy USA mini dress is festive and fun for summer parties! This red, blue, and pink striped mini dress is easy to style for so many occasions! *Think backyard BBQ, 4th of July party, weekend at the lake, and so much more.*
Our Merrick maxi dress in Mauve gingham was made for effortless styling for every ocassion! Dress this flowy maxi up for your next event with heels and statement earrings, or keep it casual for day-to-day life with sandals or sneakers.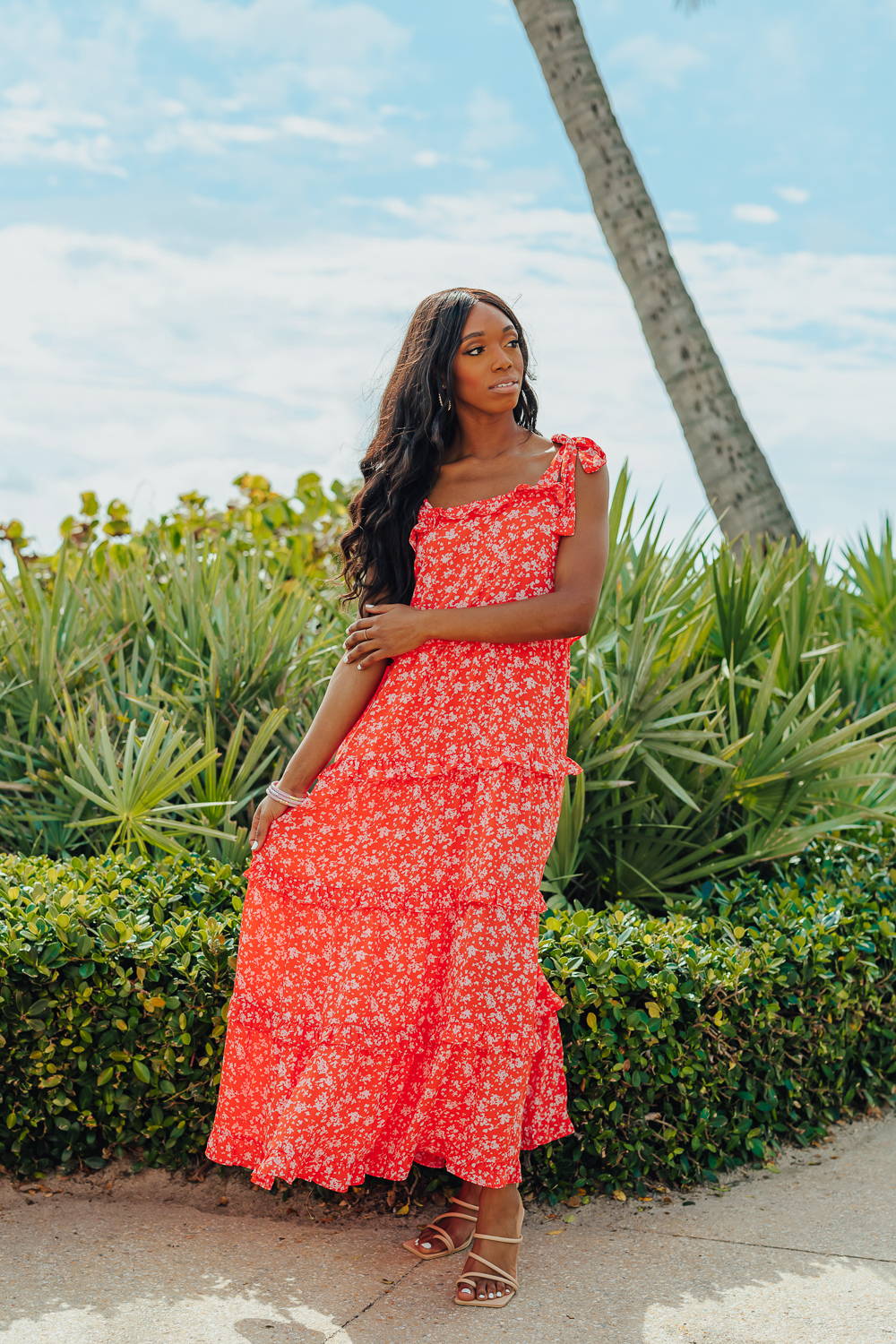 Both comfortable and poised, the Libby maxi dress, Lexi midi dress, and Anastasia midi dress are a few of our top summer styles that make a statement! These breathable maxis are easy to wear all summer long for an effortlessly chic look!
The Libby maxi dress is lightweight, comfortable and stylish! This favorite boho maxi dress was one of the most worn styles on our BuddyLoves Captiva Island influencer trip, and is a regular piece worn by the BabeCrew! Dress the Libby maxi dress up with summer wedges and a party pony, or pair with flat sandals for a casual OOTD.
Our Lexi midi dress is another top summer style, especially in our striped Cayman Islands print! This beach midi dress boasts a pleated ruched bust, adjustable-tie spaghetti straps for the perfect fit, pockets, full liner, and mid-length fit. We love to style her casually with flat sandals and a low pony, or all-dolled-up with these heels and simple statement earrings!
The Brynn midi dress is comfortable and easy to style for the summer season! Our bold Arboretum floral print stands out, while the figure flattering Brynn midi dress keeps you stylish and confident. Pair her with strappy heels, flat sandals, or white sneakers depending on the day!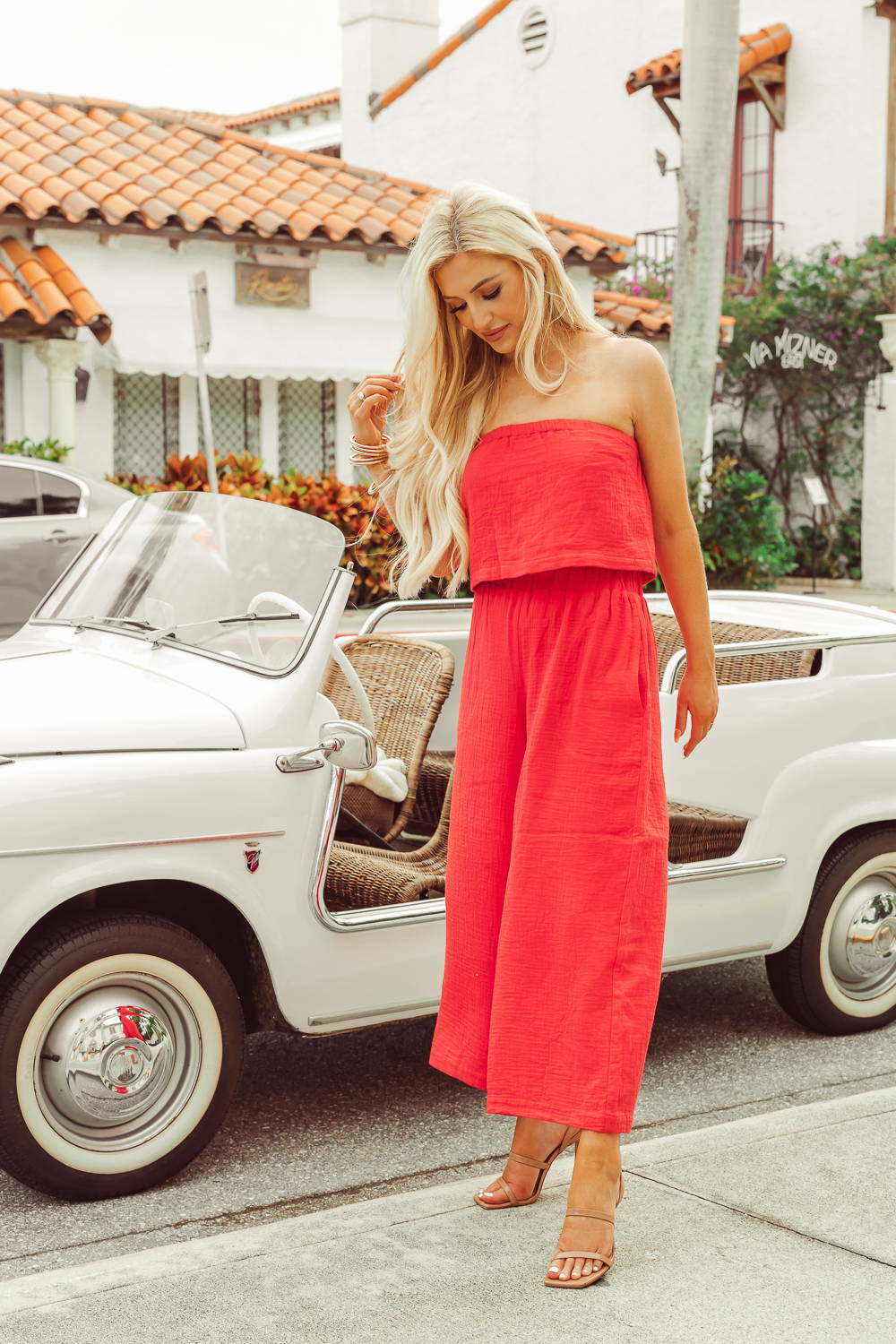 3. One and Done Sets - Better together! Wear them together or mix and match for new looks all season long! Shop Sets
Sequins Year Round?! Say no more! You don't need a reason to stand out and we are wearing sequins year round to keep things spicy! The Jac mini dress, Cleo mini dress, and Colby mini dress are summer party essentials!
The Jac mini dress is subtle and sweet! Boasting delicate floral sequins throughout, an adjustable-tie babydoll bust, short puff sleeves, and lightweight liner. This summer mini dress in lavender floral sequins is perfect for upcoming parties, baby showers for the mom-to-be, date nights and more!
The Cleo sequin mini dress is a best-selling silhouette! Her adjustable spaghetti straps, v neckline, and shift dress fit are perfect for summer nights out on the town. We love the Cleo fit so much, we had to make her in six colors and prints!
Our Colby short puff sleve mini dress has been a best-seller since her debut last spring! We've taken this flattering fit up a notch with bold floral sequins for a head turning look! Make a statement at your next event with the Colby mini dress in Iridescent sequins!
Apple of my EYE-let - Simple, sweet, girl next door! There's just something about white summer dresses that get us in our feels! The Kelly White Eyelet mini dress, Amelia white eyelet maxi dress, and Carla White Eyelet puff sleeve top are staple pieces in our closet that will be worn for years to come!
The Amelia is the perfect beach maxi dress featuring a delicate white eyelet fabric, breathable liner, deep v neckline with functional front buttons, adjustable waist tie for a flattering fit, and dainty short flutter sleeves.
The Kelly mini dress is effortless to style, functional for the mom-on-the-go, office approved, and everything inbetween! This mini boasts simple puff sleeves, a v neckline with adjustable drawstring ties, and is fully lined.
Our Carla top has been a best seller all year! We love her in our white eyelet material for those hot summer days! Her ruffle tiered short sleeves make a subtle statement and the floral white eyelet fabric with a lightweight liner makes for a breathable, breezy fit!