Things To Do in Fredericksburg, TX This Holiday Season
7 Festive Things To Do in Fredericksburg, Texas this Holiday Season!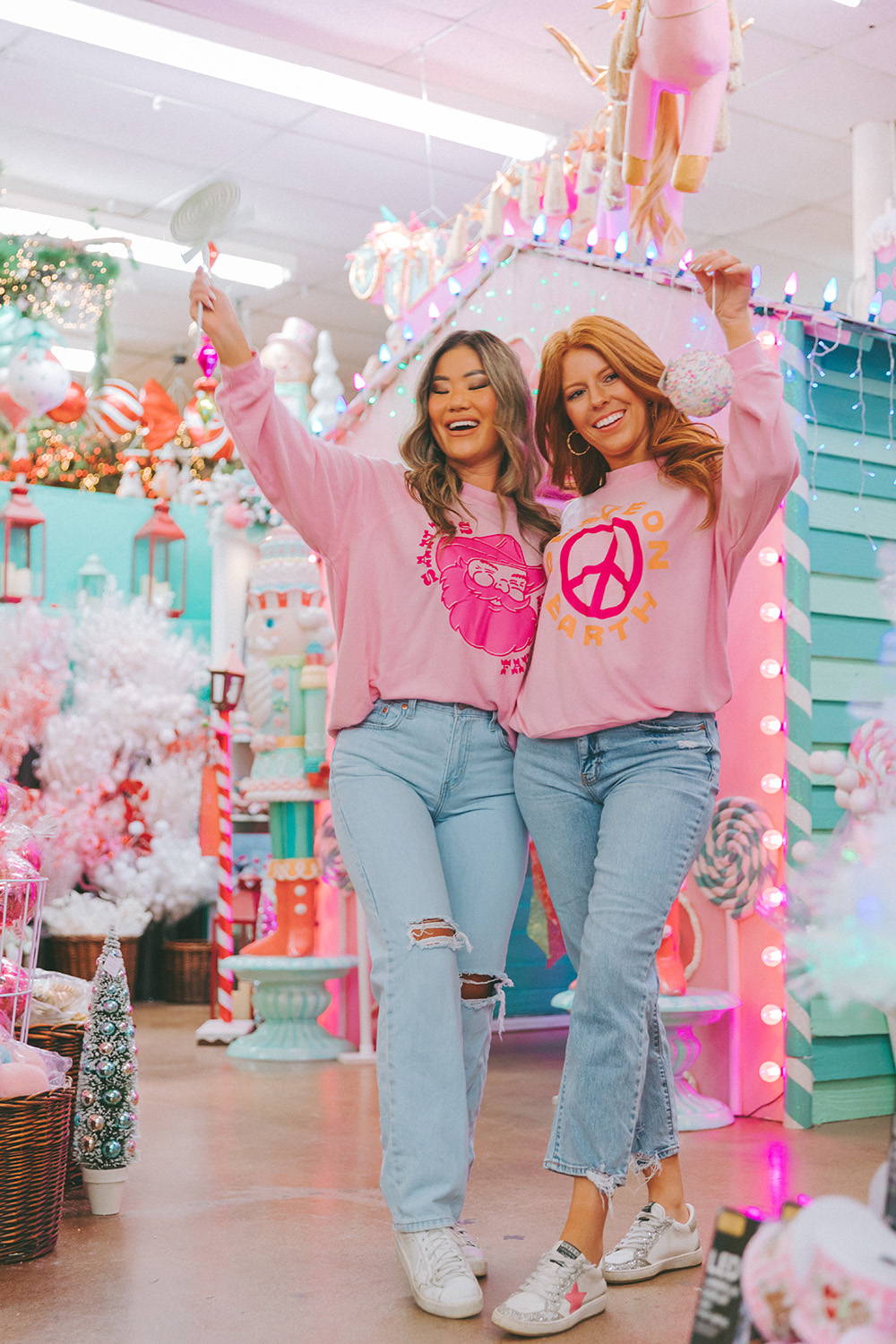 If you are looking for a holiday getaway that resembles the set of a Hallmark movie, Fredericksburg, Texas is your place! This small German town is everything homey and cozy, especially during the holiday season.
Home to our first BuddyLove flagship store, Fredericksburg offers countless things to do year-round. FBG has been recognized as the "Best Small Town for Christmas in the South" by Southern Living, and we absolutely agree!
Enjoy outdoor ice skating, holiday markets at some of our favorite wineries, shopping on Main Street with decked out holiday decor + lights, Christmas parades, and so much more!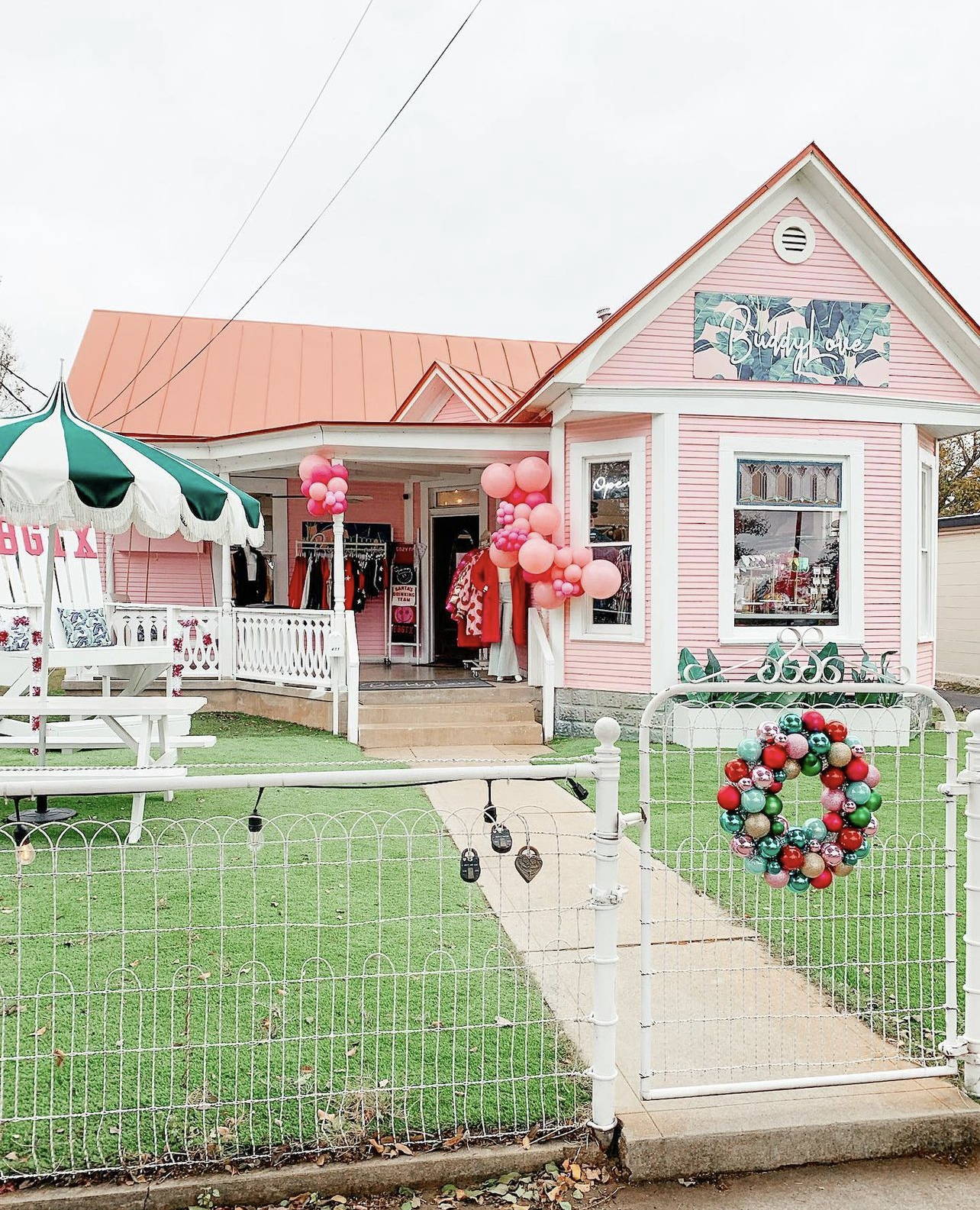 An activity for the entire family, outdoor ice skating has been a holiday traditon for years! The Eisbahn Outdoor Ice Skating is not only a fun for all ages - this event also raises funds for the Heritage School and Cystic Fibrosis.
WHEN: November 19, 2022 - January 1, 2023.
WHERE: Kinderhalle Pavillion, Fredericksburg, TX 78624
Take a stroll down Main Street in Fredericksburg for some magical Christmas shopping! Decked out in Christmas decor and lights, with more than 150 locally-owned stores and boutiques, (including our very own BuddyLove store - just look for the cutest pink house), there is endless shopping for everyone!
Grab your folding chairs and blankets for a free Christmas Parade down historic Main Street! This holiday parade will light up Main Street with festive floats, music, and more. Following the parade, snap a photo with Santa and Mrs. Claus in the Pepperming Platz! The Light The Night Christmas Parade is sure to be memorable for the whole family!
WHEN: Friday, December 2, 2022
WHERE: Main Street
Mark your calendars for a full day of free family fun at the 5th Christmas Bazaar, in iconic Luckenbach, Texas! Enjoy Christmas music all day long, shopping and vendors from noon to 5 pm, pictures with Santa from 2 to 5 pm, and a Christmas tree lighting at 6 pm!
WHEN: Saturday, December 3, 2022 | Starting at 11 AM
WHERE: 412 Luckenbach Town Loop, Fredericksburg, TX 78624
This is one Christmas event you won't want to miss! Ab Astris is one of our favorite wineries in Fredericksburg and are hosting an outdoor Christmas Market this year. Experience local artists, wines, hot chocolate, live music, vendors and more! This event is kid-friendly and dog-friendly on leashes.
WHEN: Sunday, December 4, 2022 | 12 pm - 4 pm
WHERE: Ab Astris Winery - 320 Klein Road, Stonewall, TX 78671
Grab your dancing boots and get ready to hit the floor spinnin' at Luckenbach's Christmas Ball! In everyone's favorite little western town, Luckenbach, you will enjoy an evening of dancing through the open dance floor at the historic Luckenbach Dancehall to the music of Aaron McDonnell.
WHEN: Friday, December 16, 2022 | 7 pm to 10:30 pm
WHERE: 412 Luckenbach Town Loop, Fredericksburg, TX 78624
Following the Luckenbach Christmas Ball, enjoy another night of dancing with Kevin Fowler and Carson Jeffrey! This annual holiday event takes place at the Luckenbach Dancehall and is the perfect date night getaway!
WHEN: Saturday, December 17, 2022 | 8 pm to 11 pm
WHERE: Luckenbach Dancehall - 412 Luckenbach Town Loop, Fredericksburg, TX 78624