Things To Do in Fredericksburg This Spring
Things to do in Fredericksburg, TX this Spring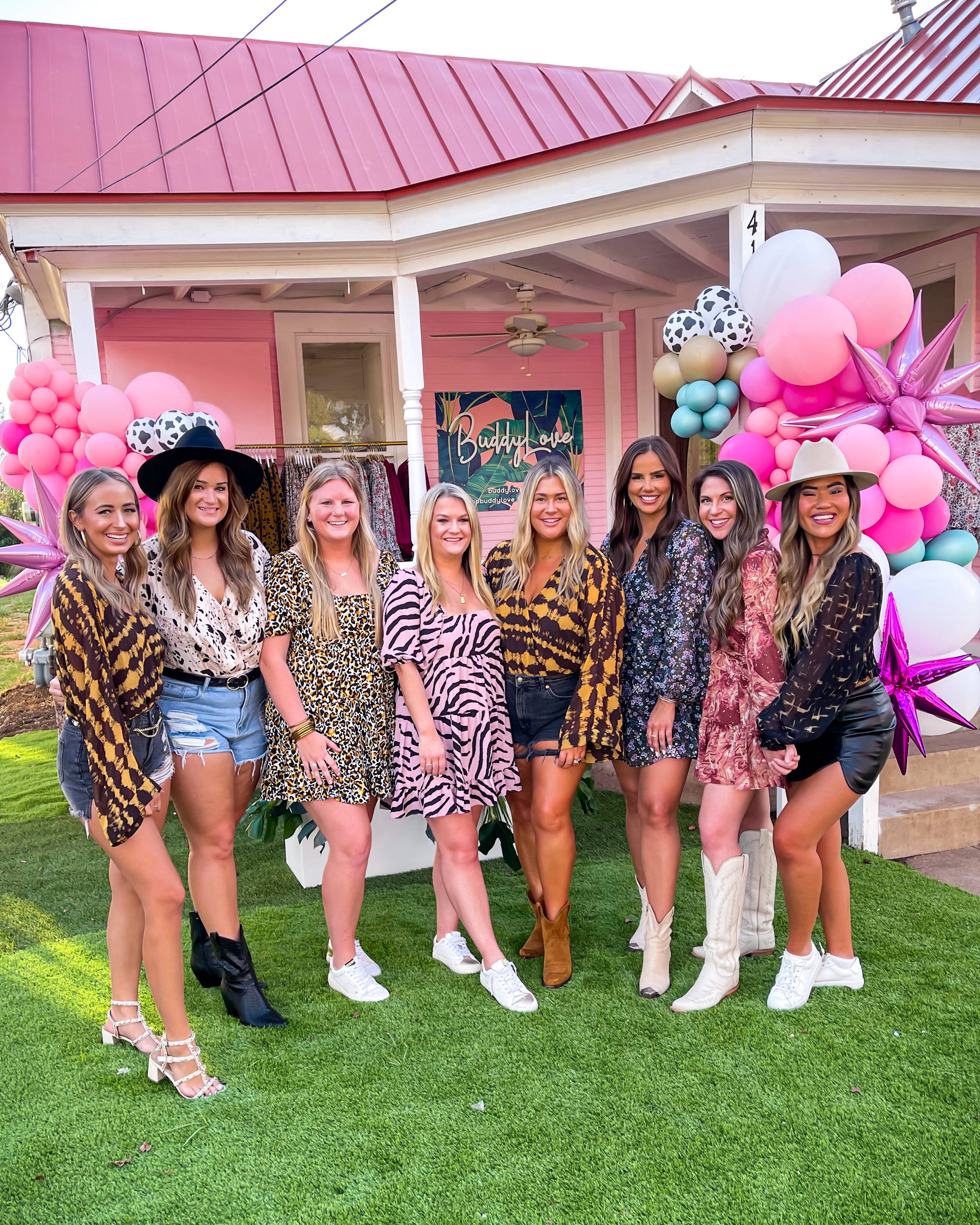 Fredericksburg, Texas has become our home away from home here at BuddyLove. Though Fredericksburg is a small, quiet town, it's filled with countless hidden gems and things to do, some of the kindest people you'll ever meet, and gorgeous wineries galore.
If you're looking for a quick Texas getaway this spring, Fredericksburg is our #1 spot for affordable fun with all of the Texas Hill Country views. Keep reading to find out our top spots for wining, dining, and shopping in Fredericksburg, Texas!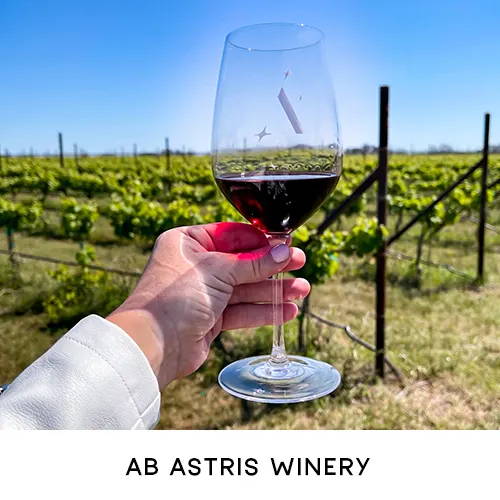 Fredericksburg is the number two wine destination in America, second behind Napa. The quaint little town has 100+ wineries spread throughout the Hill Country, each one with their own personality and charm.
If you're looking for a quiet afternoon with stunning views, we recommend Ab Astris Winery or Pedernales Cellars. For shopping and wine, Signor Vineyards is our go-to spot. Want dinner and good vibes? William Chris Vineyards and Barons Creek Vineyards are always a good idea!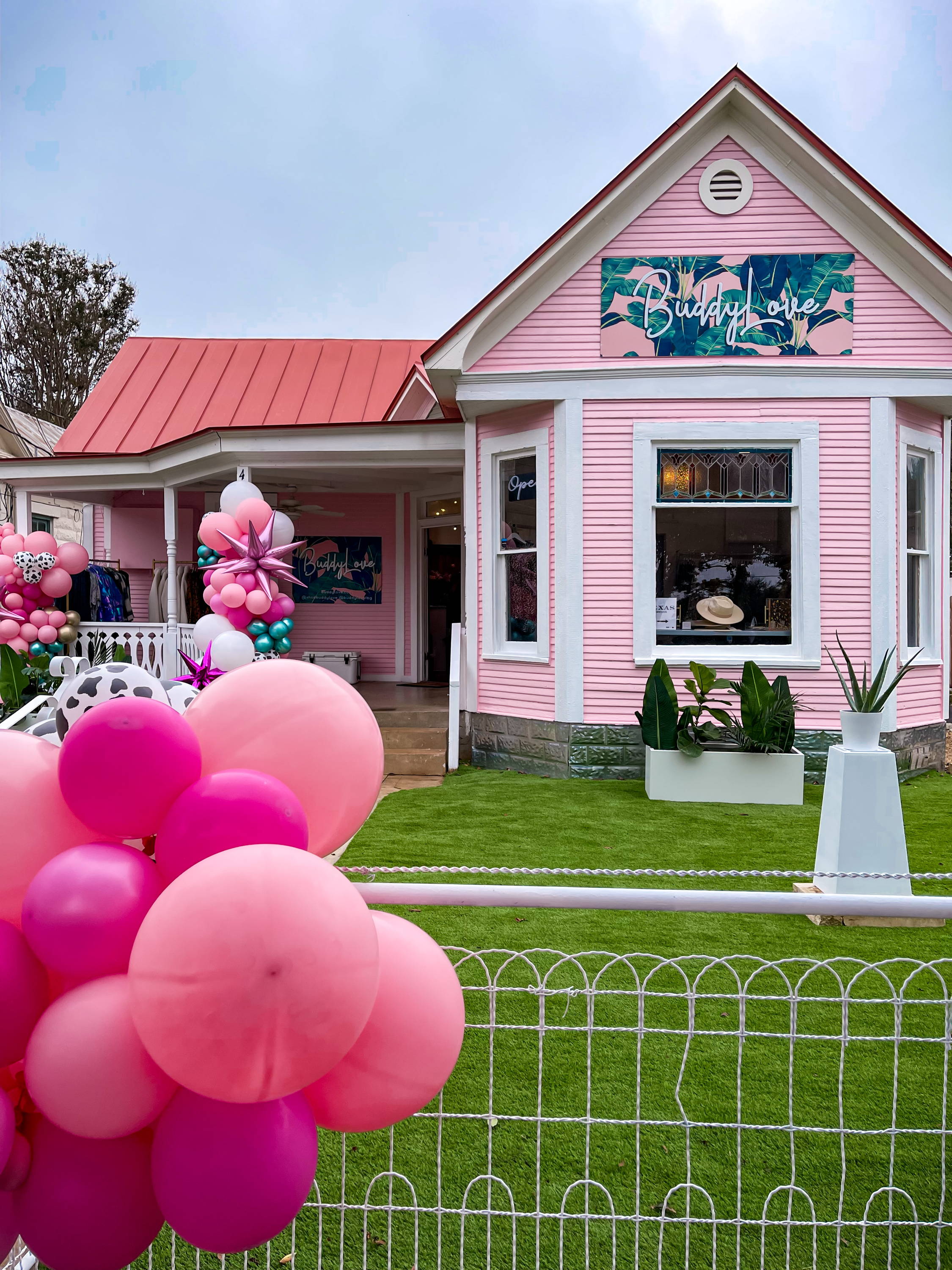 If you're still needing ideas for things to do in Fredericksburg, you obviously have to make a stop at our first flagship store on Main Street! You can't miss the cutest pink house while shopping on Main Street, filled with all of our latest and greatest BuddyLove styles.
Take a wine tour of Fredericksburg in style with our girl Brooke, owner of Brooke's Bubble Bus! Known for the most amazing hot pink limos and buses, there's no better way to spend the afternoon than winery hopping in one of Brooke's rides.
We *always* end our days in Fredericksburg hanging out and singing karaoke at the Velvet Lounge! When we say we're obsessed with this place, we really mean it. Good vibes, good music, and good drinks. What's not to love?!