Tailgate Fashion Staples for Football Season
Tailgate Fashion Staples for Football Season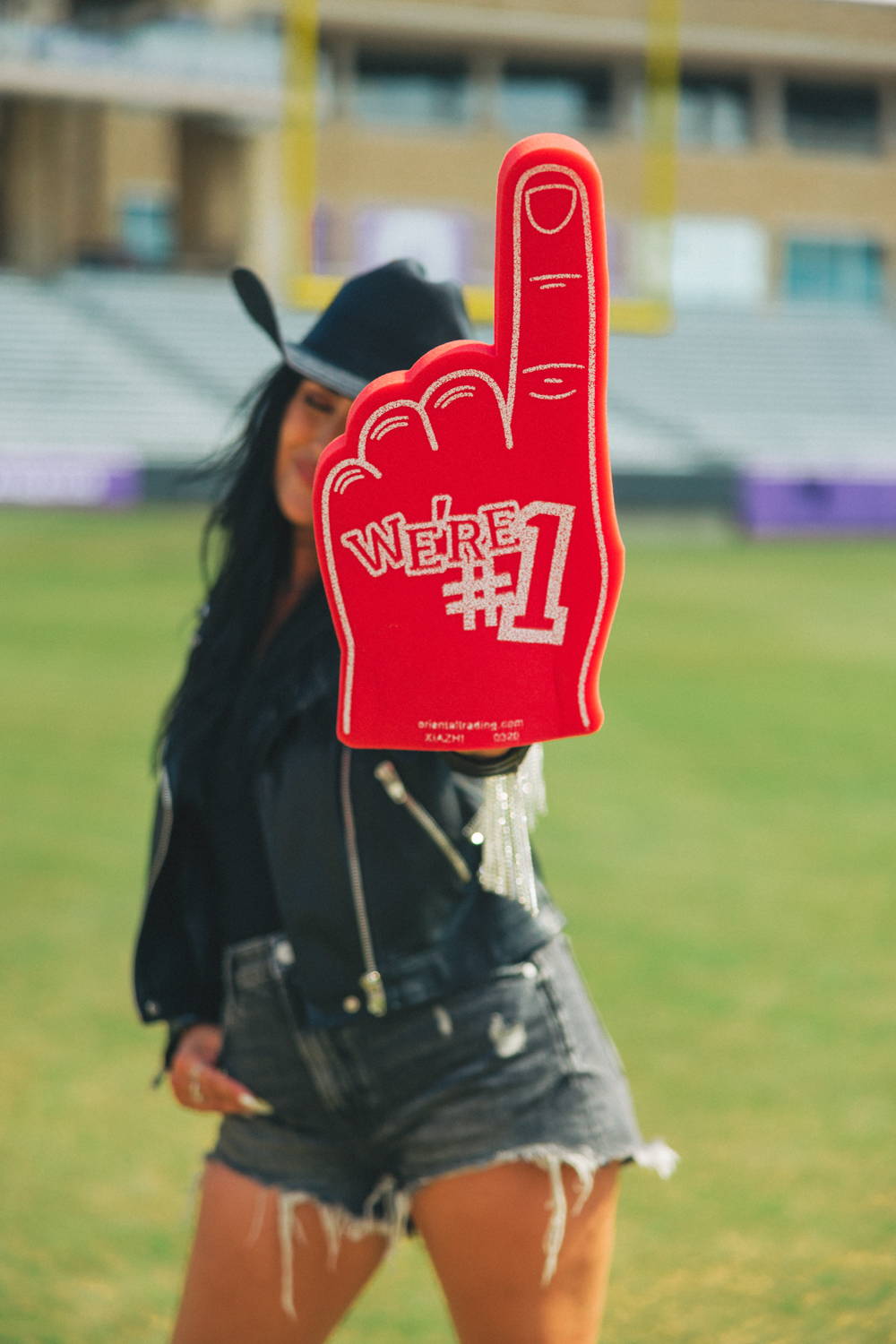 Football season is FINALLY here! Pre-season for the NFL has started, college teams have been getting ready for their first game all summer, and high school football is right around the corner. The start of football season means we are that much closer to fall!
With football season comes one of our favorite fall activities - TAILGATES! Tailgate parties are the ultimate way to gear up for a big game with your friends and family.
For many of us, especially if you live in the south, the real MVP of football season is Game Day Fashion! Whether you get full glam for football games and tailgate parties, or keep it casual with a spirited graphic tee, you will want a few staple pieces in your game day wardrobe.
Today, we are sharing our top tailgate fashion staples for football season. From rhinestone fringe jumpsuits, to vegan leather matching sets, to oversized game day graphic tees, we have you covered for all of your football season fashion!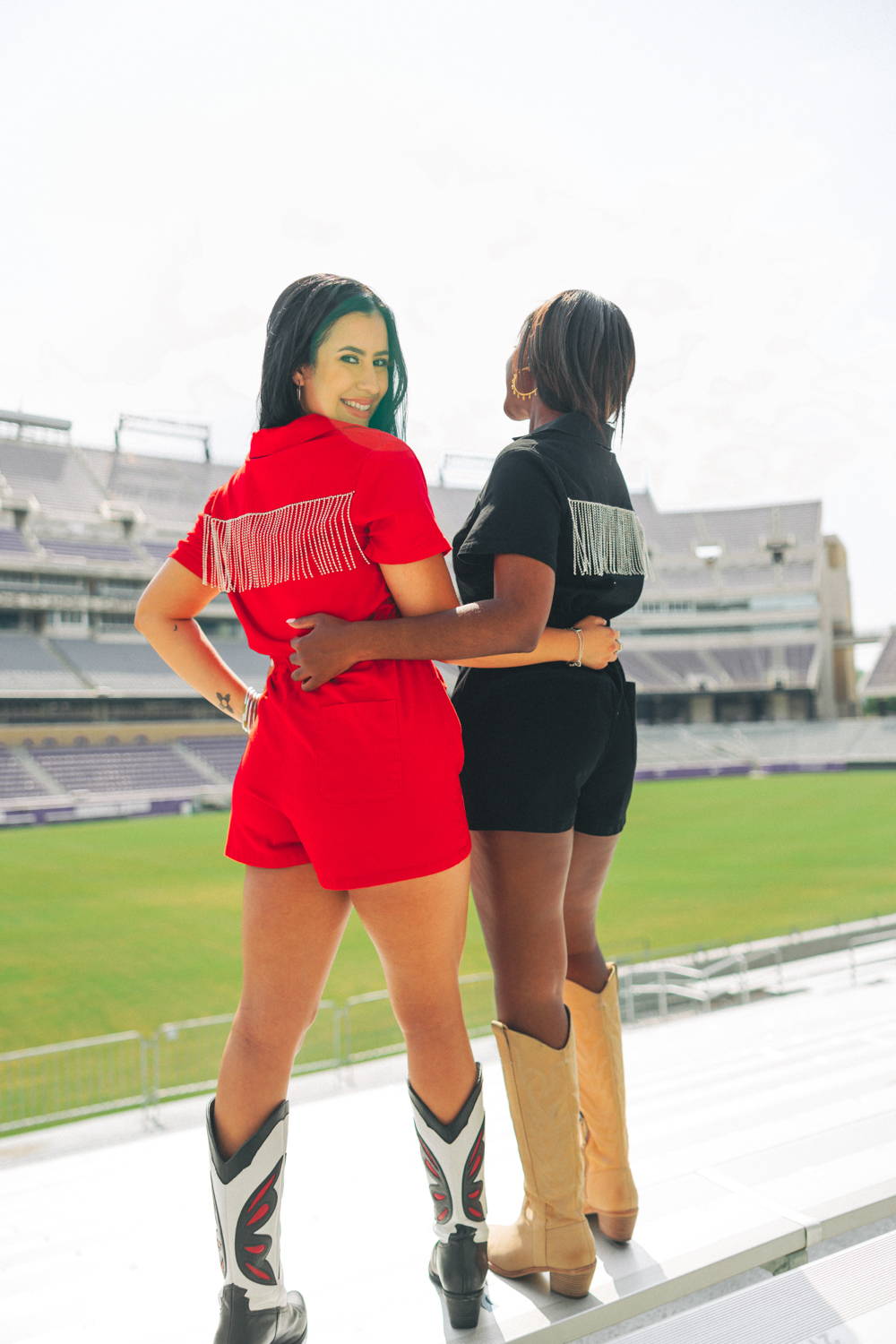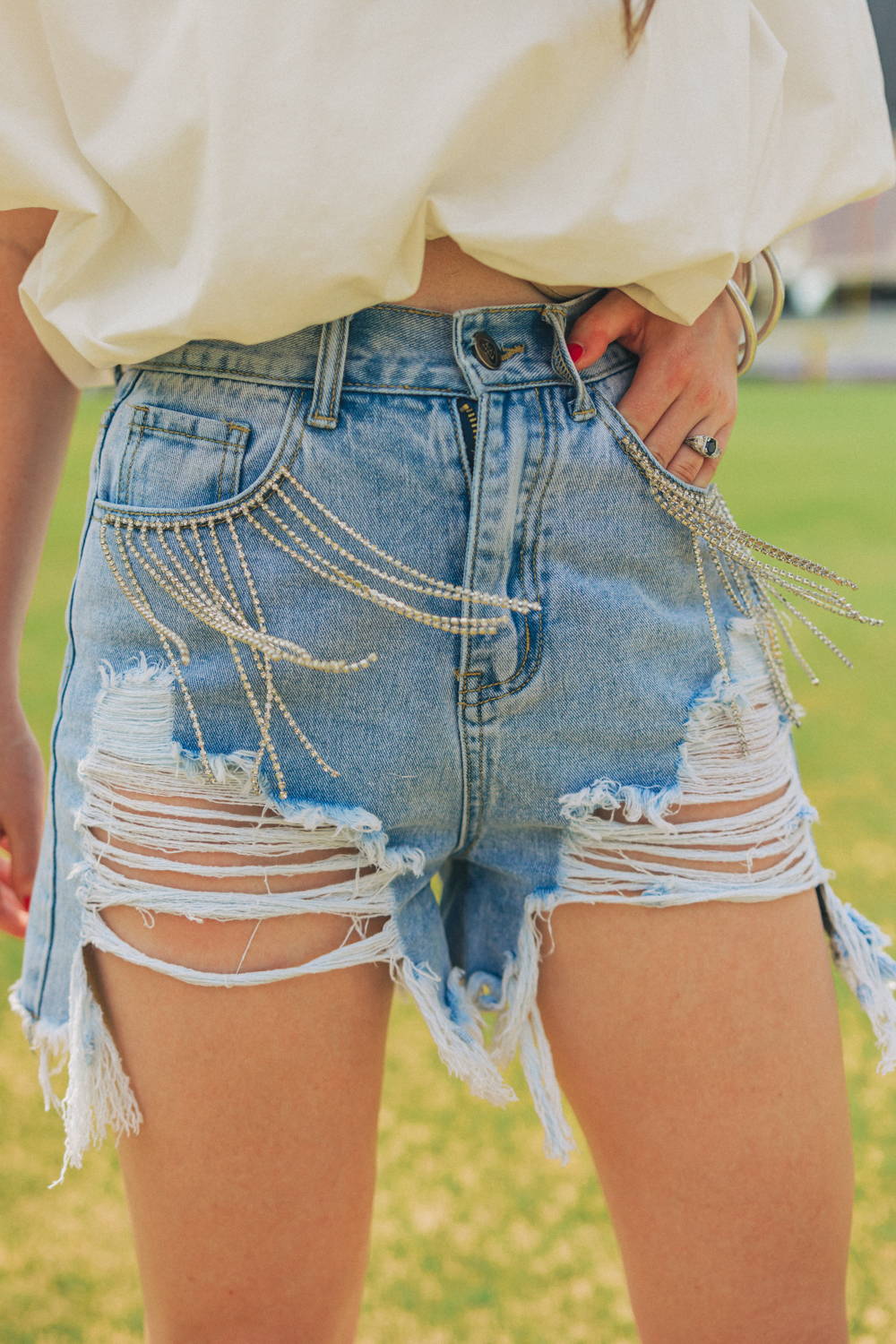 If you are looking to casually elevate your game day outfit, our crystal fringe denim pieces are a must! The Jessie romper and Elvis shorts offer just the right amount of extra sass and flair with their crystal fringe.
The Jessie romper is available in solid red, white, and black color options. This unique romper is made of soft, denim-like material and highlights crystal fringe across the back. The Jessie romper has a thick elastic waistband for added comfort, buttons down the front, a fly zipper, and pockets on the front and back. We love styling the Jessie with a pair of cowboy boots for game day!
Our new Elvis denim shorts come in both light wash denim, and black denim. They have a high-waisted fit, distressing on the front, added length at the back (no booty cheeks hanging out here!), and rhinestone fringe detail across the front pockets. The Elvis shorts offer versatile styling and can be worn with just about any top! For game day, we style these distressed denim shorts with a graphic tee, our Basic B bodysuit, or Gia bubble top. Add some cowboy boots or a trendy sneaker and a pair of statement earrings for your next game day outfit!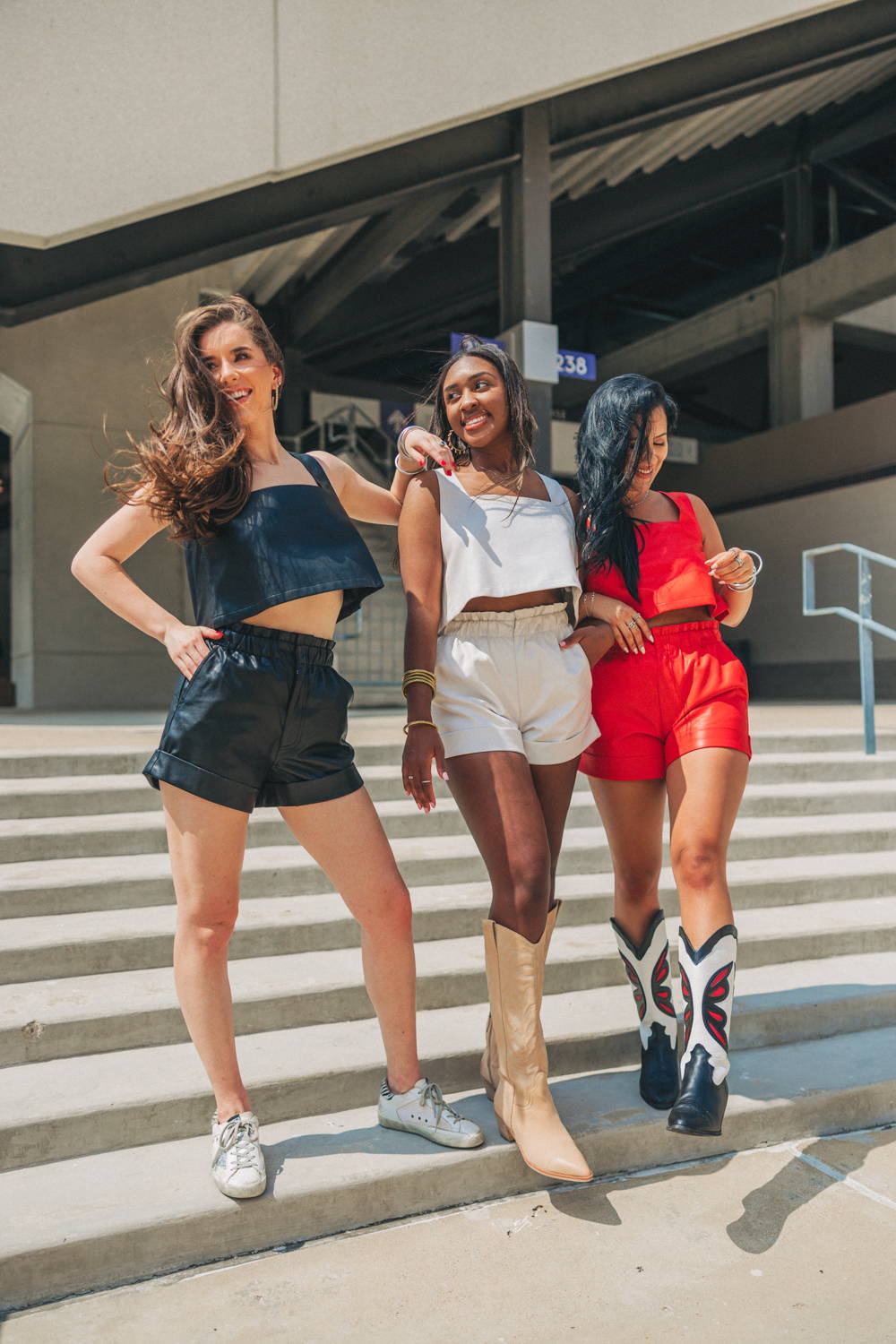 Matching sets have been all the rage this year and we couldn't be more obsessed! Matching sets offer effortless styling and versatility, as you can mix and match the pieces for endless outfit options. The Manning top and Peyton paperbag shorts are an ideal choice for game day and year-round wear!
The Manning cropped tank top is made of faux vegan leather, has a square neckline with thick straps, and a boxy fit. Available in solid black, white, and red, this faux leather top can easily be worn in all seasons. The Manning top pairs perfectly with our matching Peyton leather shorts, but can also be worn on it's own with the Elvis denim shorts, our Moonshine flare jeans, or your favorite pair of mom jeans! Throw on a pair of Dagget Western Boots, a dainty necklace, and some BuDha Girl bracelets for an easy game day 'fit!
The Peyton faux leather paperbag shorts are the ultimate game day style, as well as transitional piece to take you from summer to fall! These trendy leather shorts feature a high-waisted, thick elastic waistband with scrunched detailing, front zipper with a snap closure, and a cuffed hem. We love the Peyton shorts paired with the matching Manning top, or our Benny bodysuit, and Edison short booties!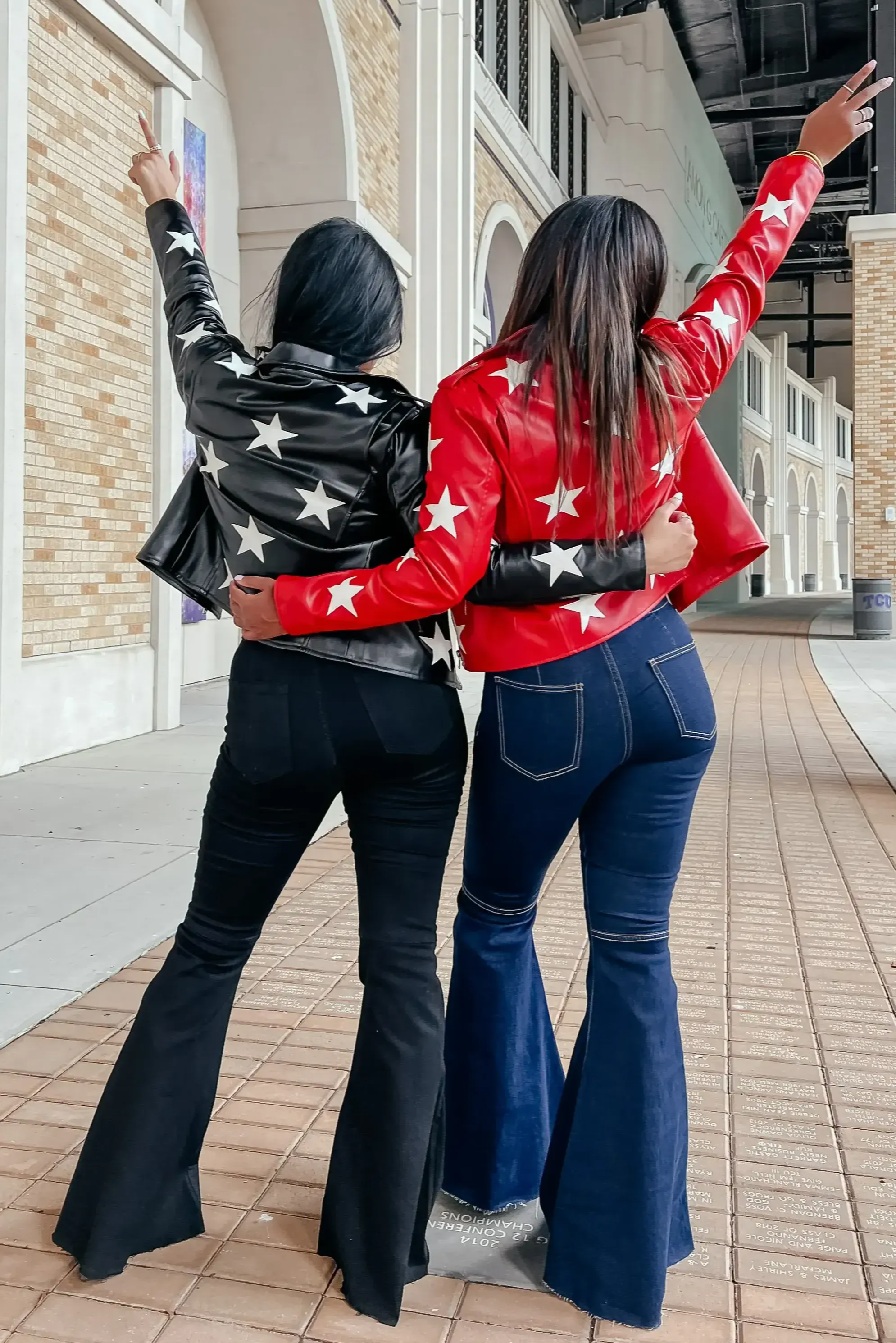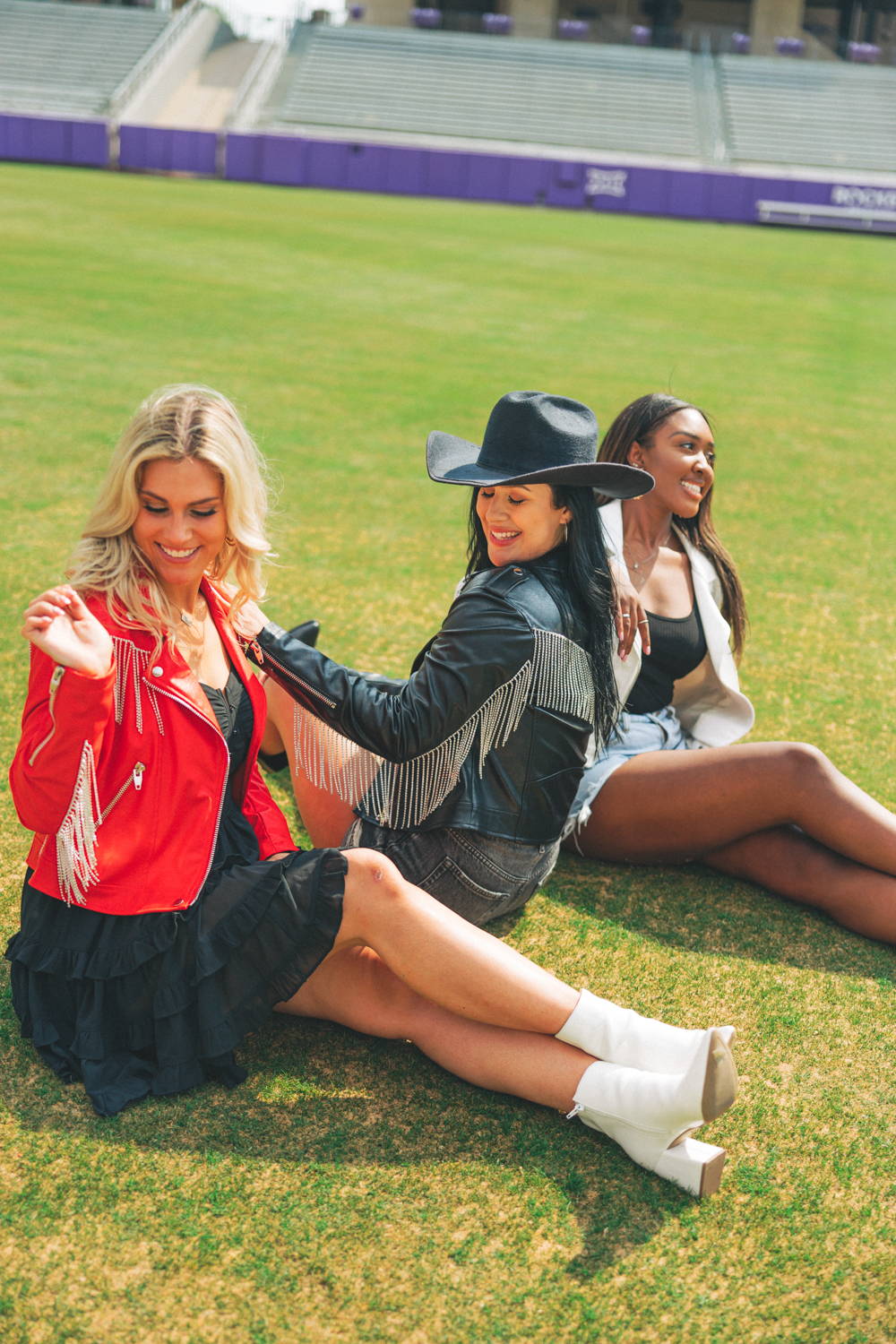 Another tailgate staple piece for football season is a bold leather moto jacket! Your game day wardrobe needs a lightweight jacket for those crisp fall evenings at the stadium! Our Joplin star jacket and Rife crystal fringe jacket are the MVPs for a game day jacket.
The Joplin vegan leather jacket makes a big statement! Boasting white stars throughout, the Joplin is available in black and red. This edgy jacket features a front zipper and two front pockets. For football season, style the Joplin jacket with our Basic B bodysuit, Moonshine flare jeans or Elvis denim shorts, and a pair of fall booties!
If you haven't seen the Rife crystal fringe moto jacket yet, prepare to be obsessed! The Rife is anything but your typical leather moto jacket. Highlighting crystal fringe across the front, back, and down the sleeves, the Rife jacket is a major head turner. This stand-out, vegan leather jacket has a full front zipper, zipper detailing at the wrists, and two front pockets. Available in red, white, black, and baby blue, the Rife jacket adds flaire to any outfit! Wear her with a basic bodysuit and Moonshine flare jeans, or throw her on over our Betty ruffled mini dress for a winning game day look!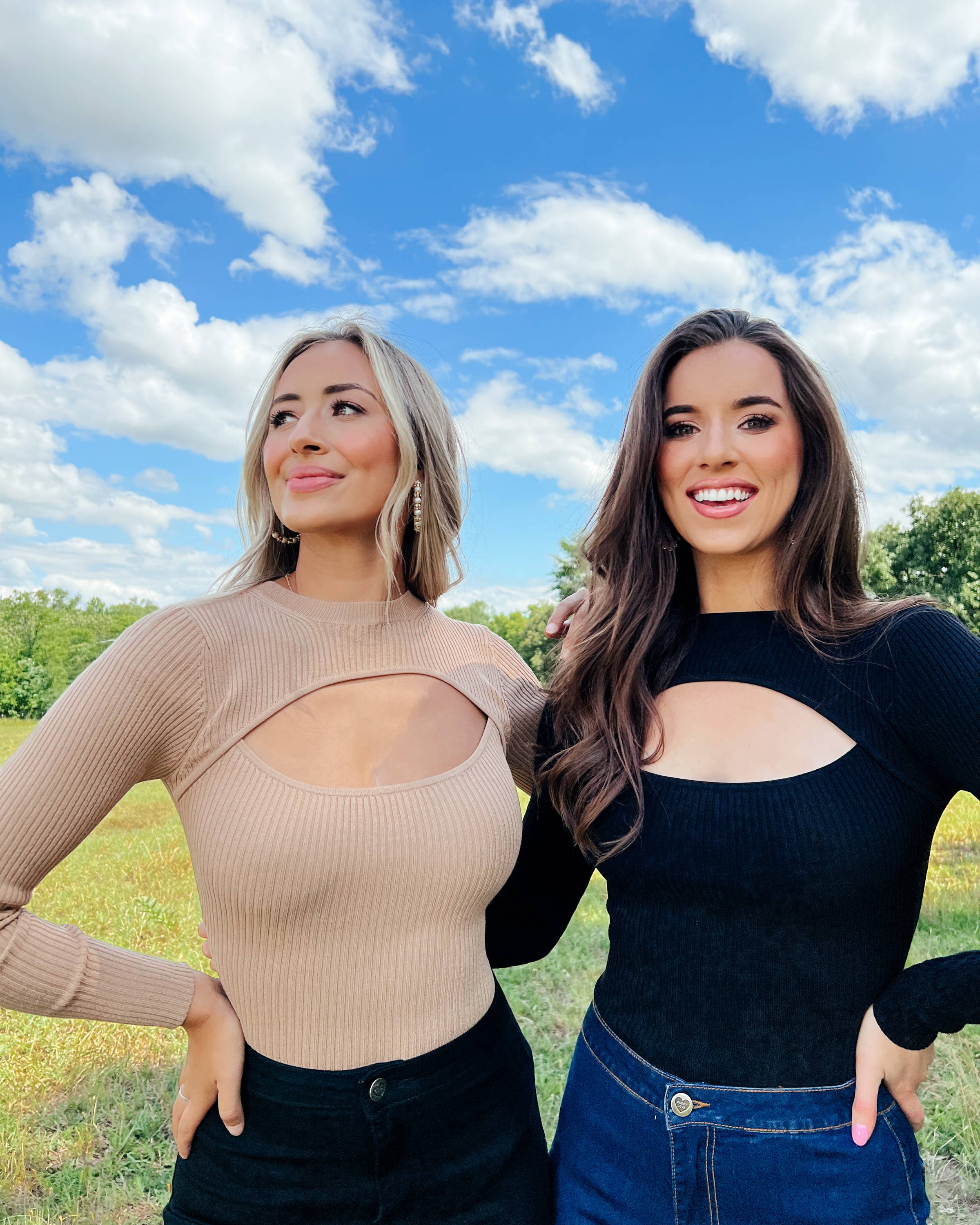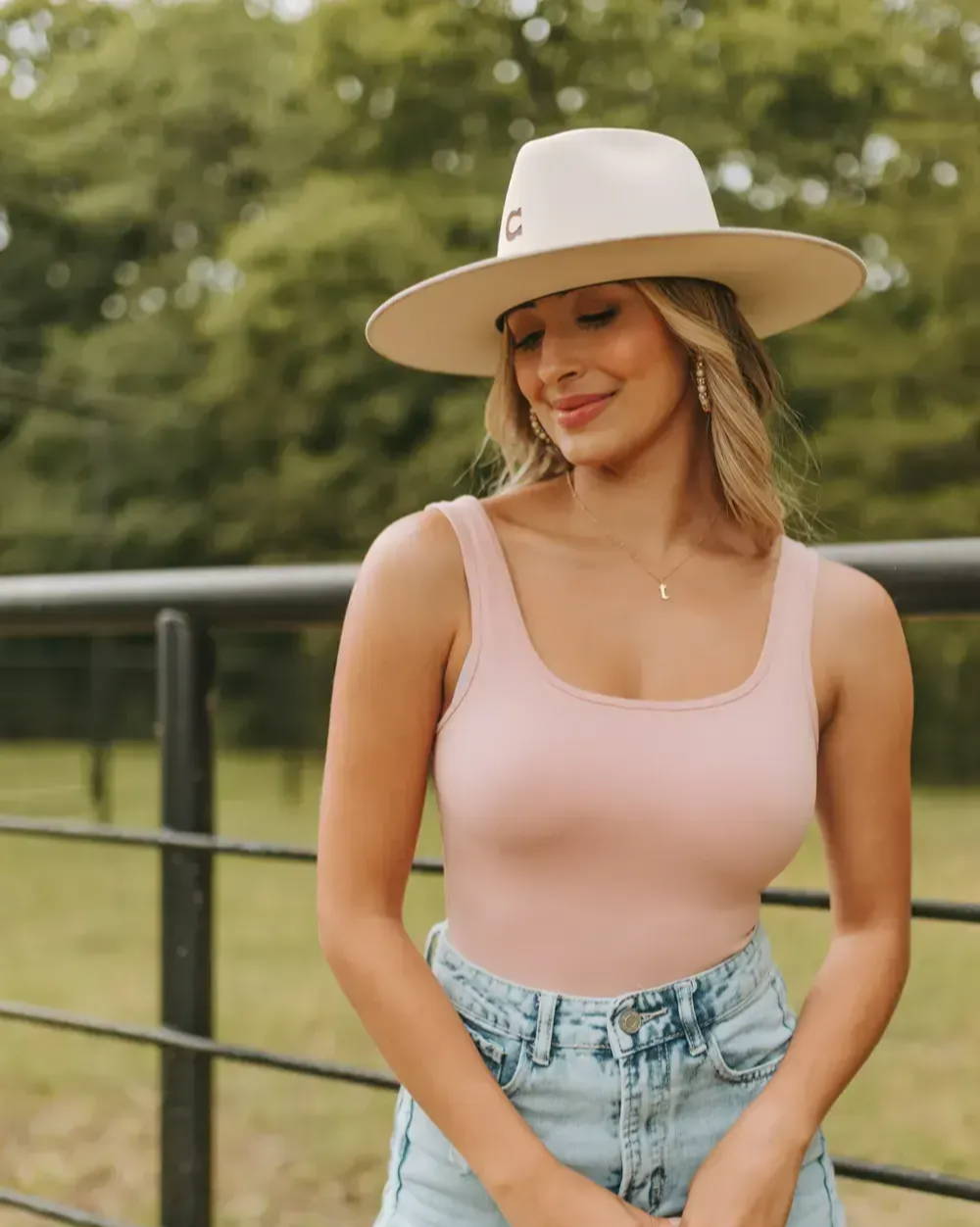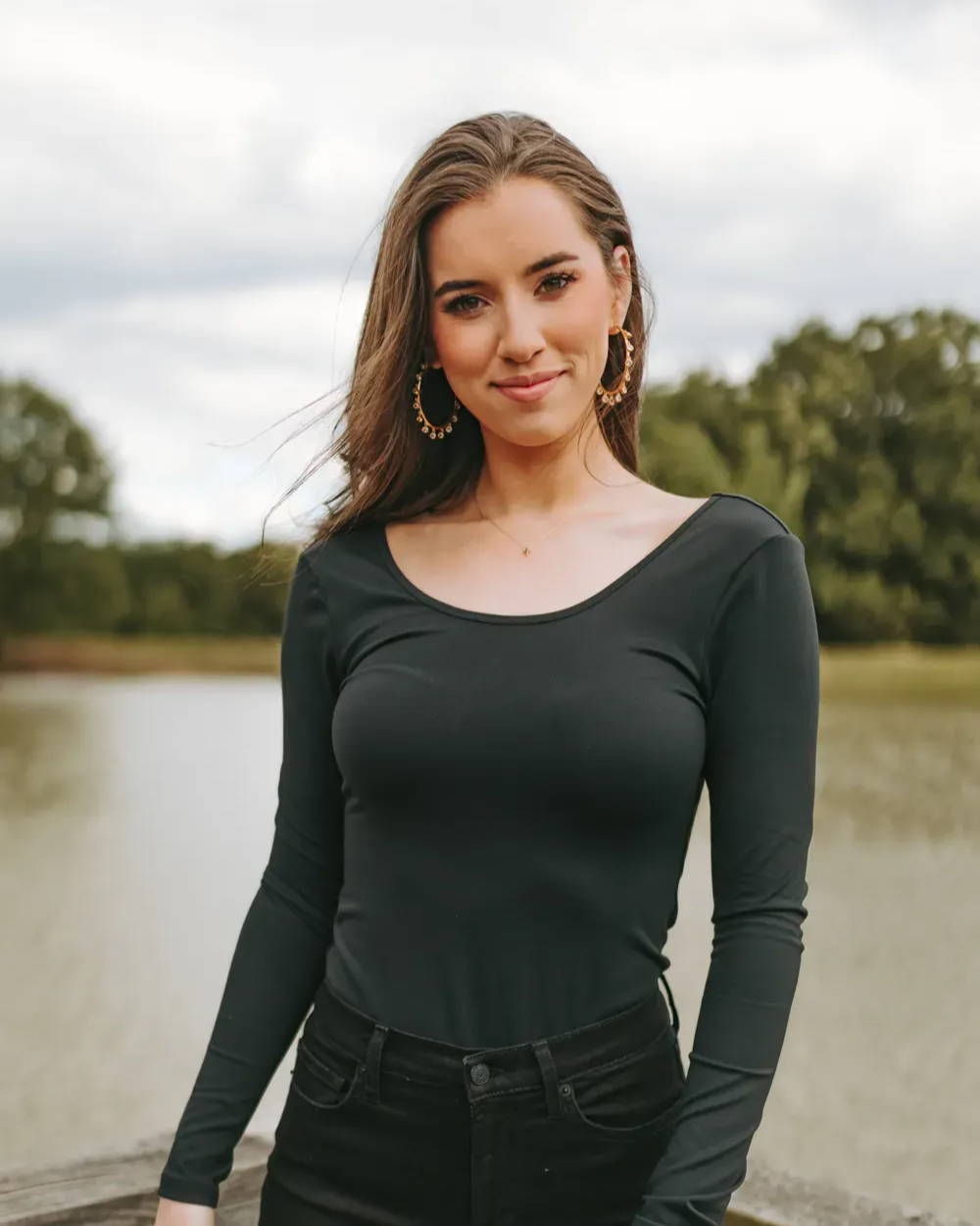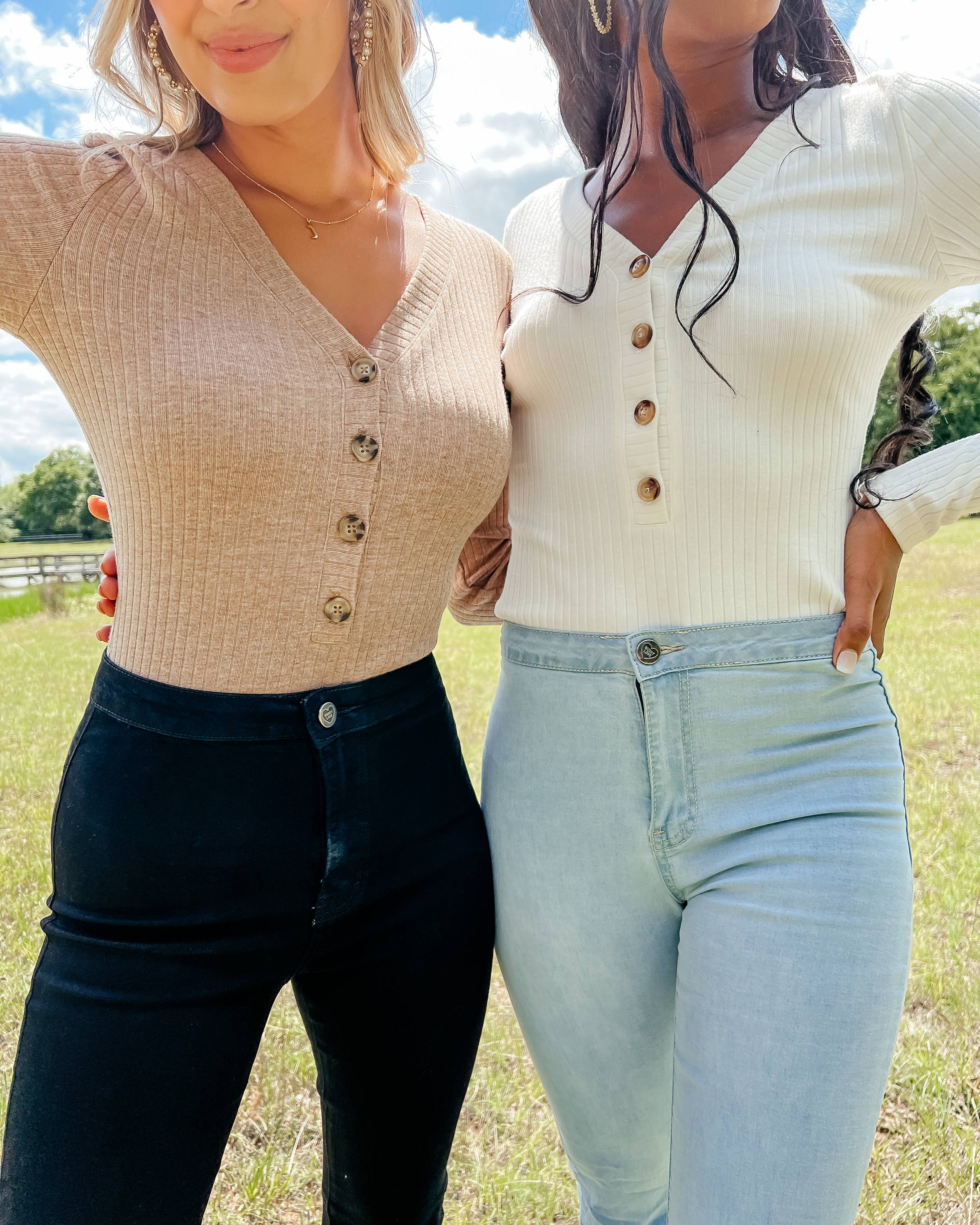 Every fall closet needs a few good bodysuits in rotation, and these can easily transfer over into your football season wardrobe! They are the perfect pieces to wear alone, or layer when the temperatures start to drop. The Nadia bodysuit, Basic B bodysuit, Benny bodysuit, and Holly bodysuit are our top picks for football season and beyond!
The Nadia long sleeve bodysuit takes your basic top to the next level with a large keyhole cut-out detail on the front. Nadia is made of soft, ribbed material, has two bottom snap closures, and is available in Black and Natural tan color options. Wear this chic bodysuit with our Moonshine flare jeans and Caster H2O Lug boots for a classic game day OOTD!
Our new go-to bodysuit for football season and everyday wear is the Basic B tank bodysuit. You will be reaching for this simple, high quality bodysuit all year long! Available in Blush and Panther colorways, the Basic B bodysuit boasts a second-skin feel, wide double scoop neck, tank straps, and two bottom snap closures. Wear her alone with our Elvis crystal fringe denim shorts and Cher chunky sneakers, or layer Basic B under a Rife crystal fringe leather jacket and Moonshine flare jeans for a cool-girl 'fit!
Another must-have tailgate fashion staple piece is the Benny bodysuit! This fitted, long sleeve bodysuit is made of incredibly soft, lightweight fabric that sucks you in and accentuates your figure. Featuring a class scoop neckline, the seamless Benny bodysuit easily styles well with any bottom! Wear her with our Elvis denim shorts, Rosco boyfriend jeans, or Showgirl mini skirt for an easy football season outfit!
The Holly long sleeve bodysuit is a classic style that is perfect for football season! Available in Black, White, Chocolate, and Grey, the Holly bodysuit is made of soft ribbed material, has buttons up the front, and two bottom snap closures. Style this timeless bodysuit for game day with our Ali vegan leather star mini skirt and Dagget western boots, or wear her casually with a pair of Moonshine flare jeans and statement earrings.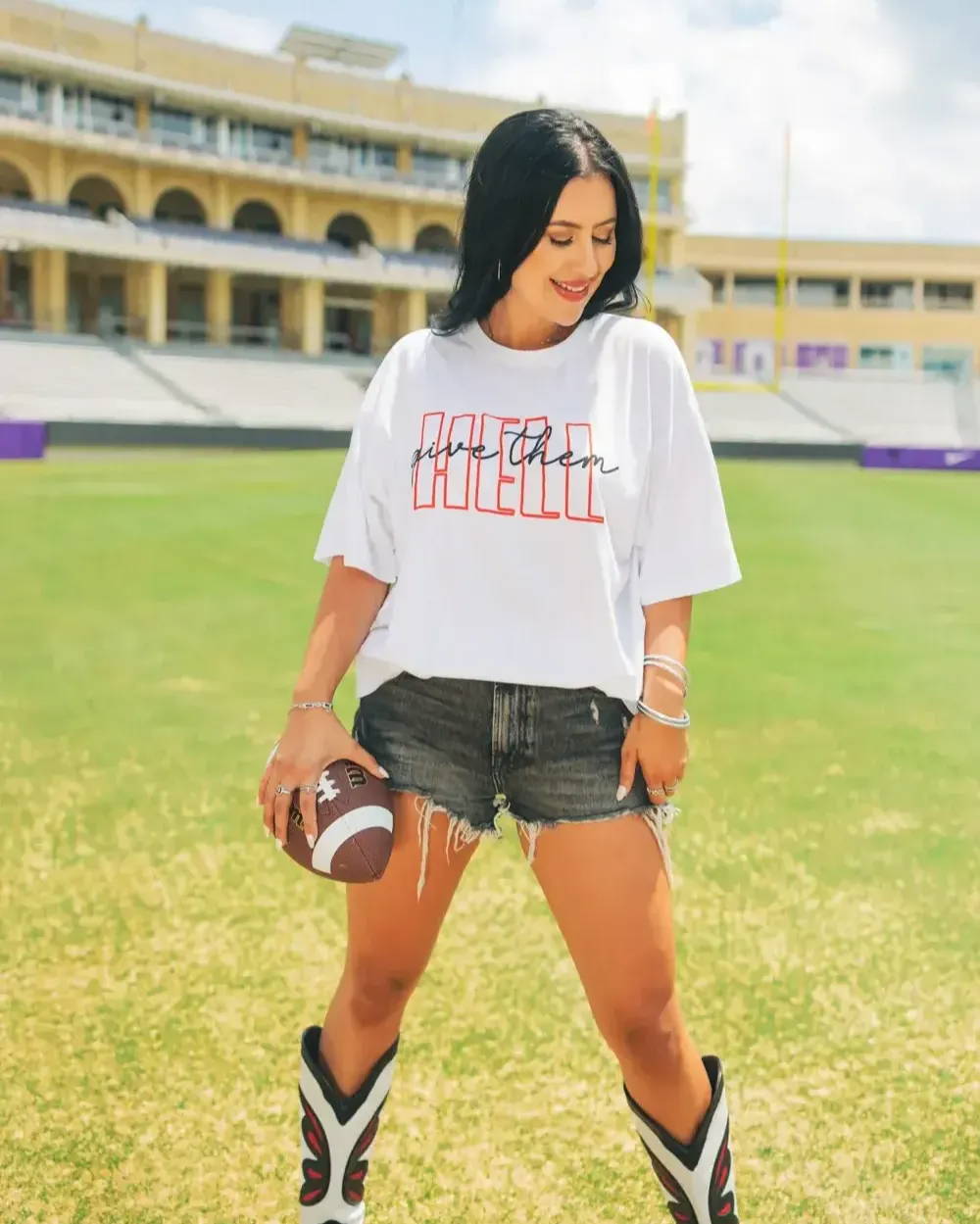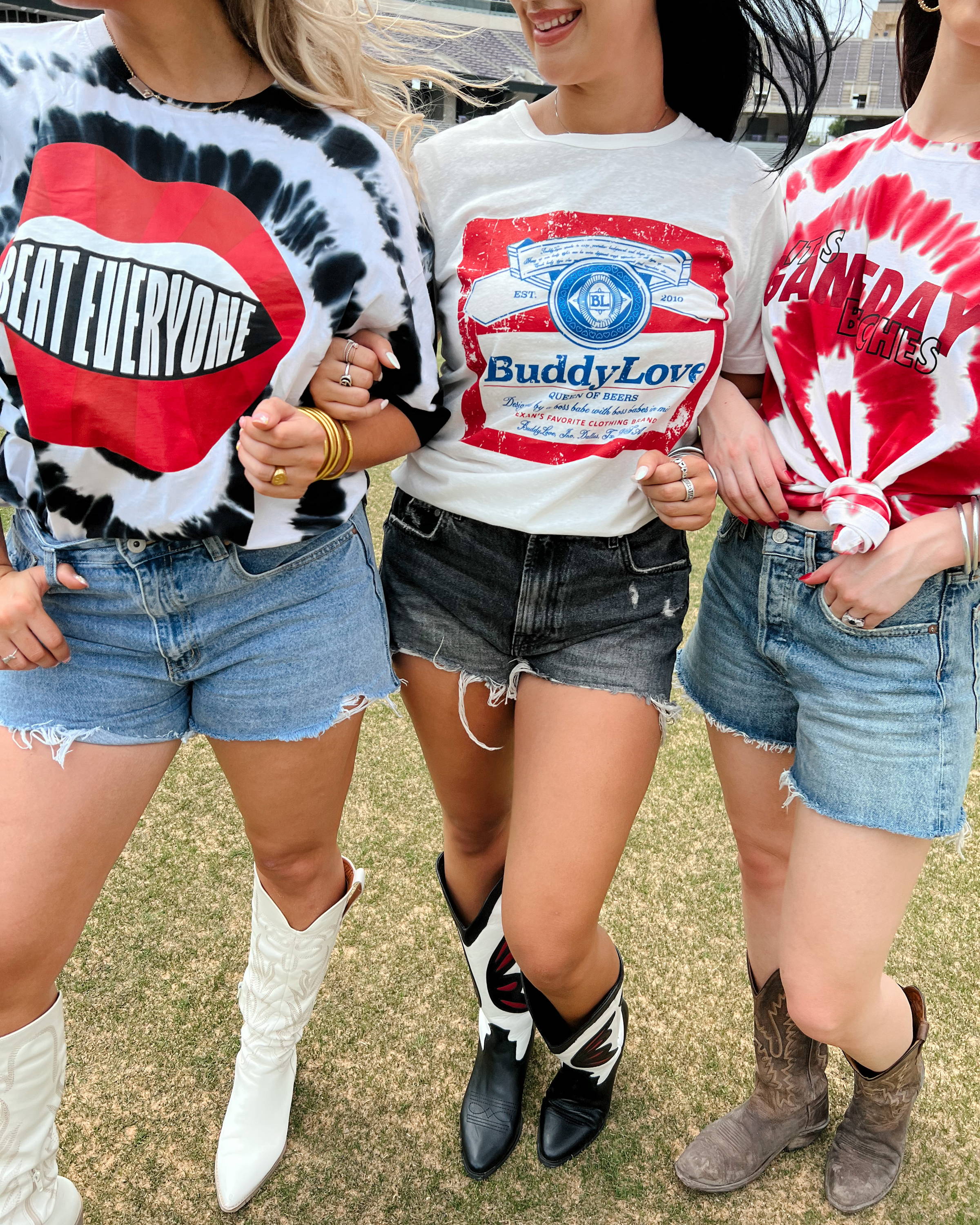 A graphic tee for game day is a no-brainer! Graphic tees are the perfect way to show pride for your team, plus, they are one of the most comfortable options for football season! There are countless ways to wear your game day graphic tee to fit your own personal style. Wondering how? Keep reading for our styling tips!
1. Denim Shorts
We love a graphic tee paired with high-waisted denim shorts, like our Elvis crystal fringe shorts. Tie up your tee, or go for the front tuck look, add a pair of cowboy boots or sneakers, a BuDha Girl bracelet stack, and you have an easy game day outfit!
2. High Waisted Jeans
A game day graphic tee styled with Moonshine flare jeans is a touchdown in our play book! This is an outfit you can also style with a front tuck, or try the *faux* crop top hack for a more fitted look. There are a few ways to do this:
-Fold your oversized graphic tee under and simply tuck the hem into your bra all the way around. Easy peasy!
-You can also secure your graphic tee at the back with a hair tie or rubberband, fold under, and tuck under your bra.
3. Tucked In
Of course you can tuck your graphic tee into any bottoms, but we love this option coupled with a pair of wide leg jeans, a mini skirt, or a flowy midi skirt! A more tailored look is easily acheived by tucking in your graphic tee all the way around.
4. Biker Shorts
For a more casual and comfy tailgate outfit, pair your oversized game day graphic tee with biker shorts and our Cher chunky sneakers. You can add layered necklaces, a BuDha Girl bracelet stack, and hoop earrings to dress up this cool-girl look!