Favorite Memorial Day Weekend Recipes
Our Favorite Memorial Day Weekend Recipes + What To Wear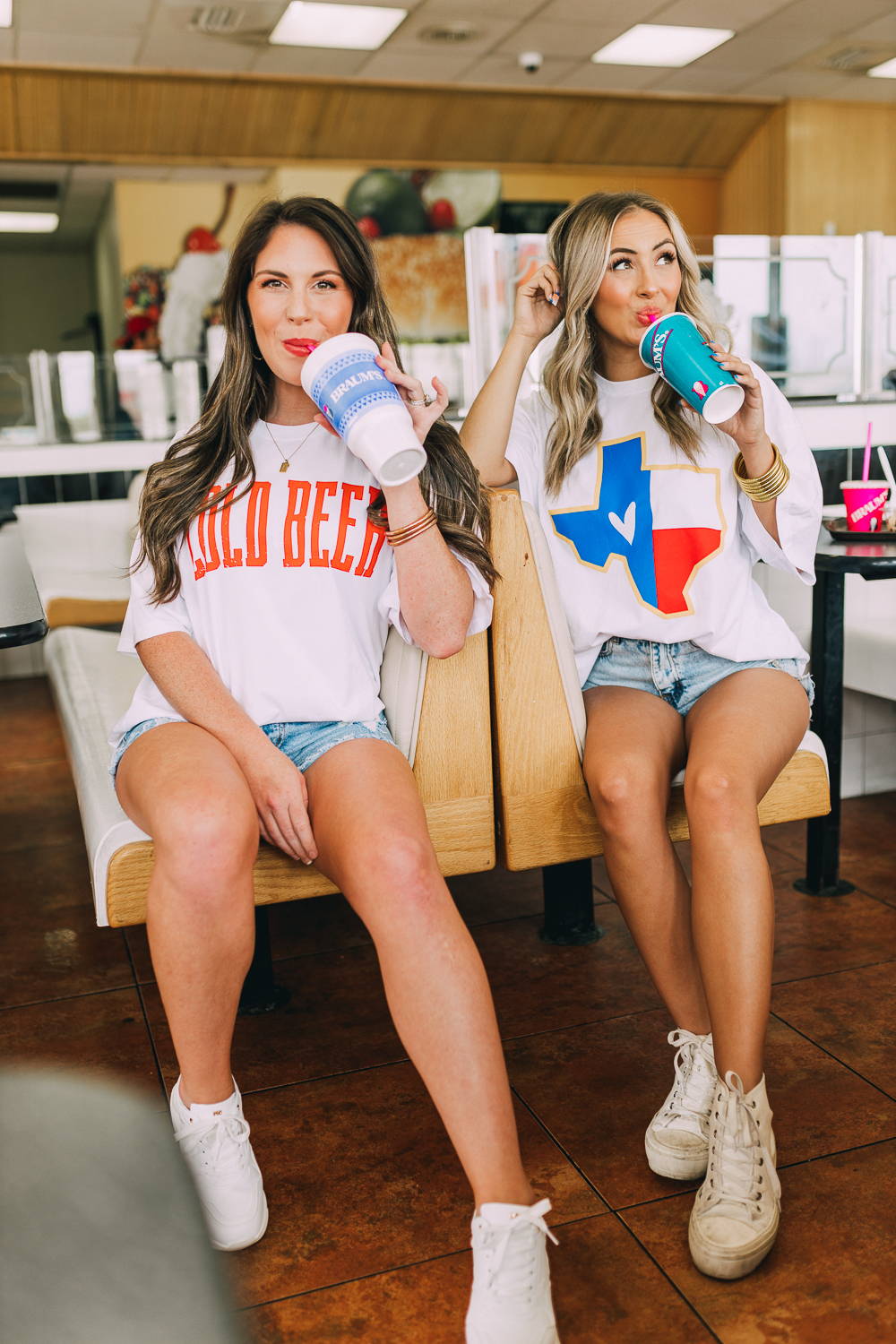 Memorial Day Weekend is comin' in hot and fast! If you are headed to a backyard barbeque, lake day on the boat, or just lounging around the house, gear up for the long weekend ahead with some of our favorite Memorial Day Weekend recipes!
We have compiled a list of our favorite eats, treats, and drinks to celebrate the Memorial Day holiday, as well as our favorite patriotic styles!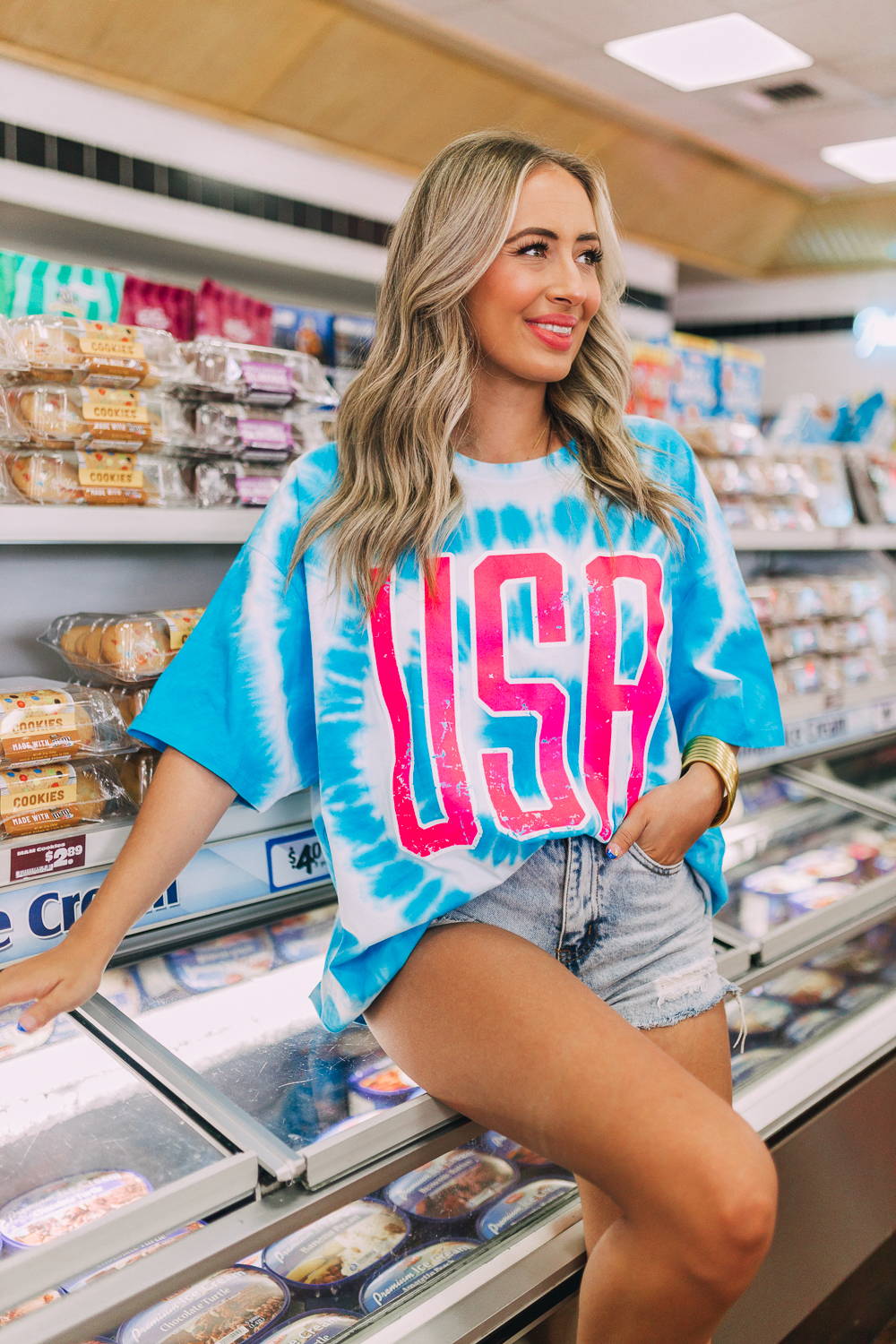 Patriotic fruit kabobs are one of the easiest Memorial Day Weekend snacks we love! They are quick and easy to make, perfect for a crowd, and make for a refreshing treat during a hot weekend of celebrating.
INGREDIENTS:
2 lb strawberries
1 lb blueberries
1 lb bananas
1 bag large marshmallows
Kabob sticks
INSTRUCTIONS:
Cut stems off of strawberries
Cut bananas into half inch slices
Slice jumbo marshmallows in half (optional)
Add fruit and marshmallows to kabobs in a red, white and blue order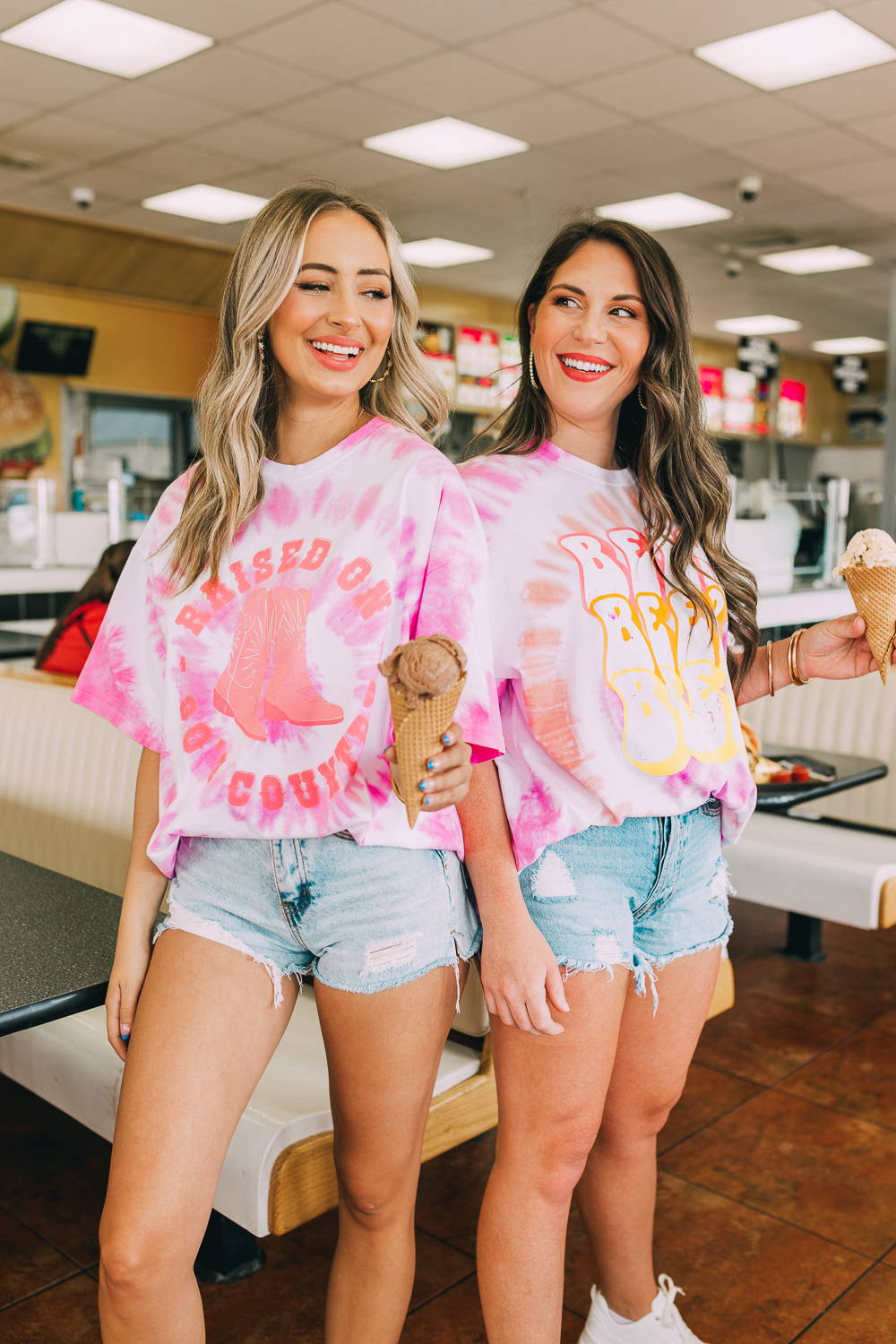 HOMEMADE VANILLA ICE CREAM
Is there anything better than some old-fashioned homemade ice cream on a hot summer day?! We think not. Homemade vanilla ice cream is easy to make and will always be a crowd pleaser! Feel free to add fresh fruit, chocolate or caramel syrup, candies, crushed cookies, or all of the above for extra flavor with this tasty treat!
INGREDIENTS:
1 3/4 cups heavy cream
1 1/4 cup whole milk
3/4 cup sugar
1/8 teaspoon fine sea salt
1 tablespoon vanilla extract
INSTRUCTIONS:
Pour 1 cup of cream into saucepan, then add sugar and salt
Warm mixture over medium heat until sugar dissolves
Remove from heat and stir in remaining cream, milk, and vanilla extract. Let chill in refrigerator
After mixture has been chilled, mix again then pour into ice cream maker and churn based on your ice cream maker's instructions
Place in freezer until ice cream is frozen and ready to serve!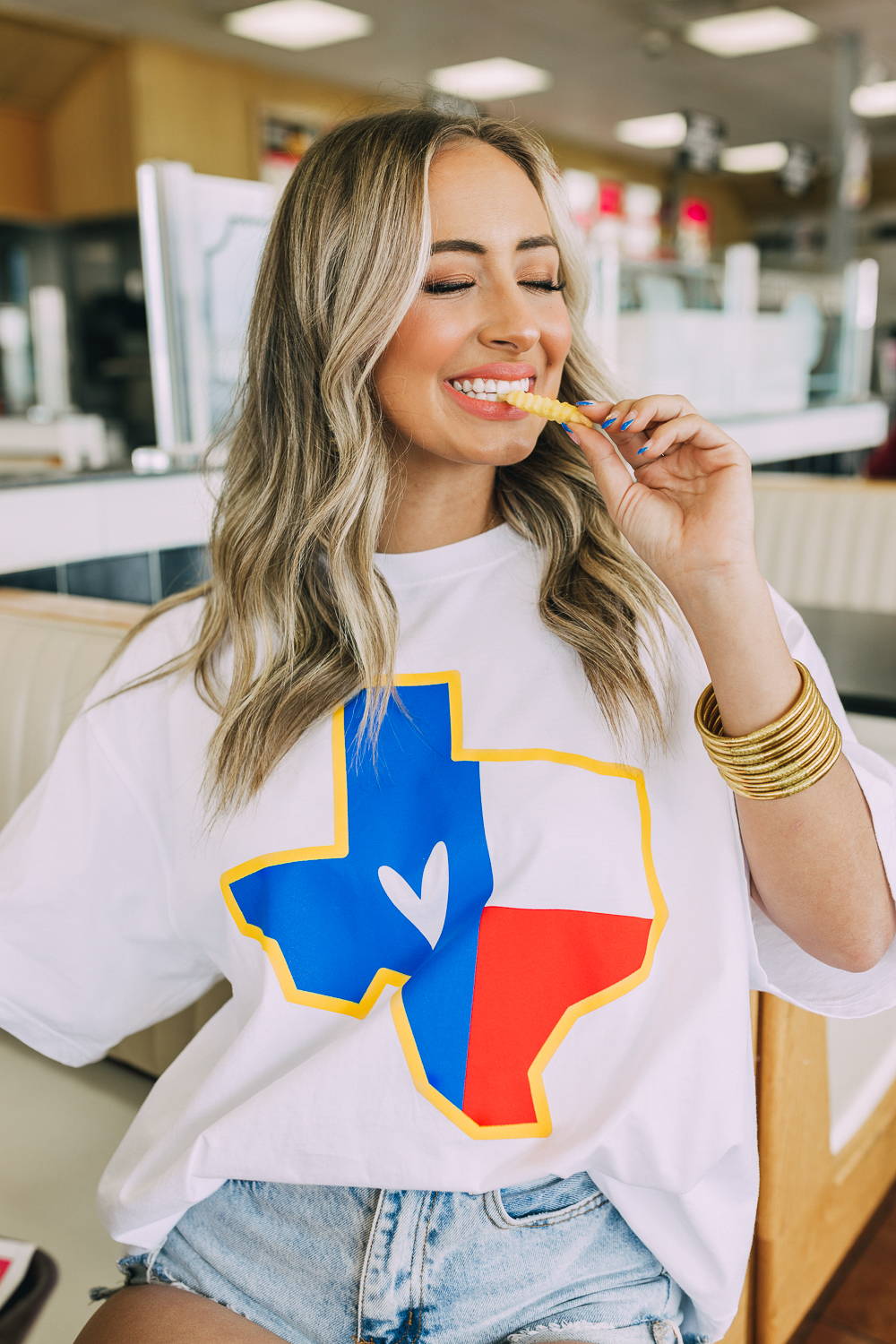 We are super into a good batch of loaded fries around here! This is another simple appetizer that is perfect for a larger crowd. Using your choice of frozen fries, shredded chicken, barbeque sauce, cheese, and any additional toppings, you'll be serving up a tasty snack in no time!
INGREDIENTS:
1 bag frozen french fries
1 cup shredded chicken
1 cup shredded cheese
1/2 cup real bacon bits
3/4 cups barbeque sauce
Green onion, thinly sliced for topping
Sour cream, for topping
INSTRUCTIONS:
Bake frozen french fries per bag's instructions, then place in 6 inch cast iron skillet
Add shredded chicken and drizzle barbeque sauce across fries and chicken
Top with shredded cheese and put back in heated oven for about 15 minutes, or until cheese is melted
Top dish with real bacon bits, sliced onion, sour cream, and any other toppings you may want! Serve immediately for best flavor!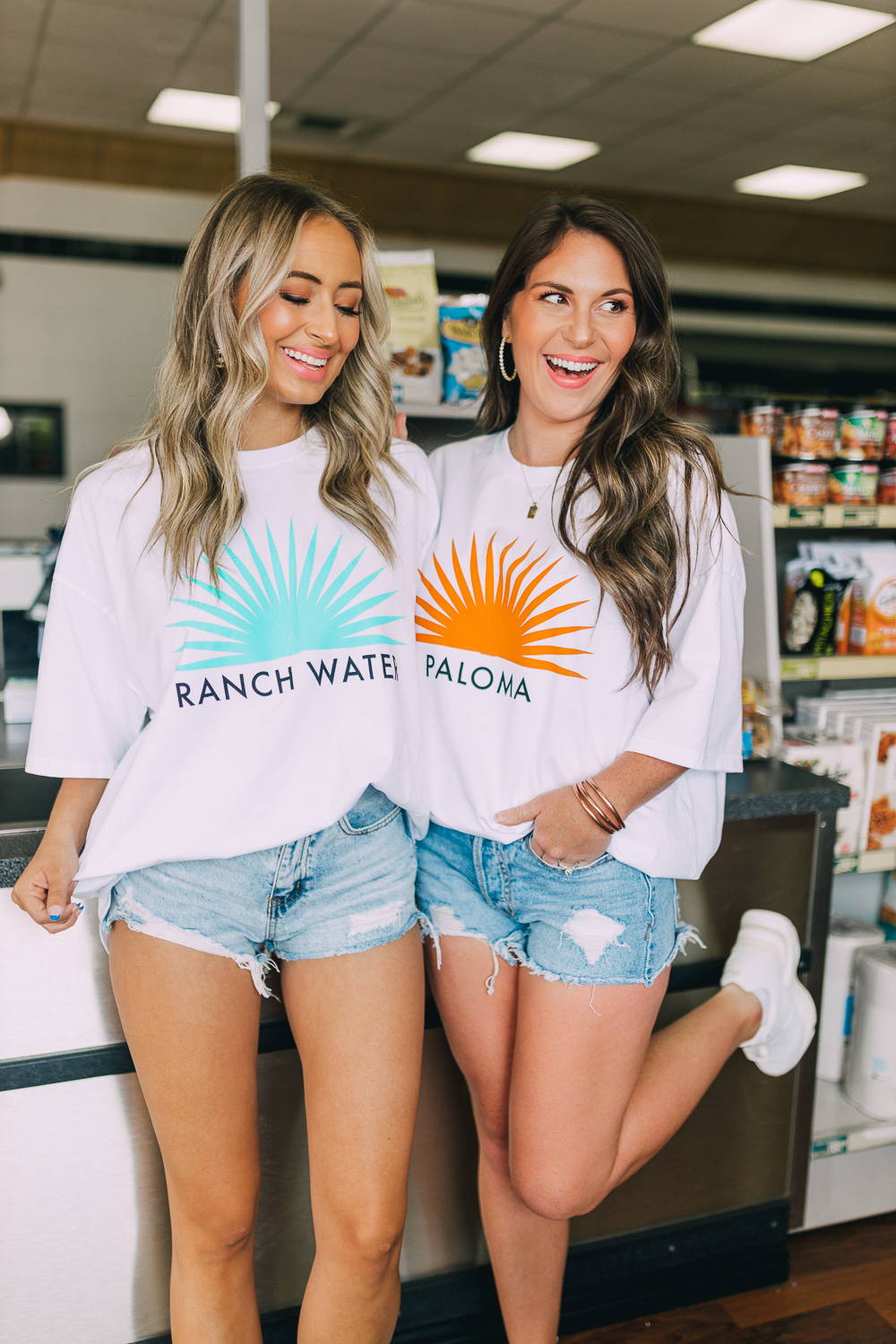 PICK YOUR TEAM! Are you a Ranch Water or Paloma girl?! Here at the BabeCave we are a house divided on which summer cocktail is our favorite! Both of these cocktails are incredibly easy to make and require minimal ingredients. Ranch Waters and Palomas are the perfect drinks to sip on all weekend long!
RANCH WATER INGREDIENTS:
3 ounces tequila
1/2 cup chilled Topo Chico
1.5 ounces freshly squeezed lime juice
Lime slice for garnish
INSTRUCTIONS:
Pour tequila over ice
Add lime juice and fill with Topo Chico
Garnish with lime and enjoy!
PALOMA INGREDIENTS:
2 ounces tequila
1/2 ounce freshly squeezed lime juice
4 ounces sparkling grapefruit juice
Sliced limes for garnish
INSTRUCTIONS:
Pour tequila over ice
Add lime juice and fill with sparkling grapefruit juice
Garnish with lime and enjoy!