Favorite Cinco De Mayo Recipes
Our Favorite Cinco De Mayo Recipes + What To Wear
Cinco De Mayo is this week and we are so excited for some nice, refreshing margaritas, queso, guacamole, and good times with the Babes! If you plan on celebrating like we will be, you're going to want to try these Cinco De Mayo recipe favorites. Each one is simple, easy, and oh so tasty!
We have also rounded up our favorite Cinco De Mayo styles for a festive outfit of the day this year! Keep reading for your tastiest and most stylish Cinco De Mayo yet!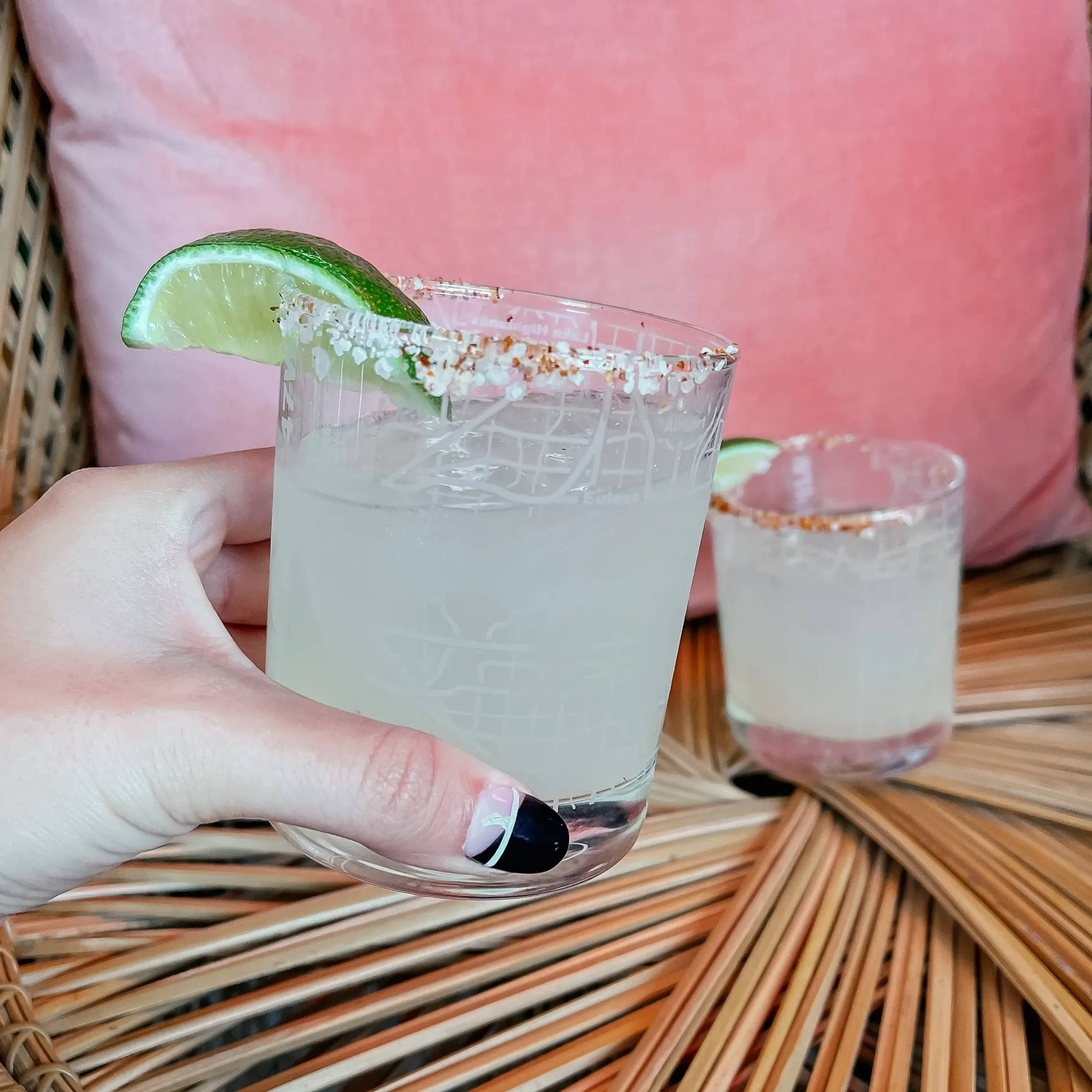 You obviously need a tasty margarita to celebrate Cinco De Mayo! We have recently started trying our hand at making cocktails here in the BabeCave, so we tested our skills for a margarita on the rocks. We followed a recipe from simplejoy.com and were extremely impressed!
This recipe will make a pitcher of margs that serves 6.
INGREDIENTS:
1 1/2 cup of tequila (we used
1 1/4 cup sweet and sour mix
1/2 cup triple sec
2 limes, quartered
Kosher salt
Tajin
INSTRUCTIONS:
Combine all liquid ingredients into a large pitcher
Cut limes into quarters, then cut small slit in middle of slices
Rub sliced lime around rim of glass and dip in kosher salt and Tajin
Serve margarita mix over ice and enjoy!
Queso is a staple food here in Texas and you can almost always find a batch of this creamy goodness at home parties and gatherings. Many Texans feel strongly about their love for yellow queso vs. white queso, but we are all equally obsessed with this white queso recipe from thecookierookie.com! It is a quick and easy recipe to make for your Cinco De Mayo festivities!
INGREDIENTS:
1 can evaporated milk (12oz)
1 tablespoon cornstarch
3/4 lb white American cheese
4 oz shredded Mozzarella cheese
2 tablespoons canned jalapenos
1 teaspoon chili powder
1 teaspoon red pepper flakes
1/2 teaspoon salt
1/2 teaspoon black pepper
chopped cilantro, tomato, and jalapeno for garnish
INSTRUCTIONS:
Set slow cooker to HIGH and add in the evaporated milk, cornstarch, and all cheeses
Cover and let cheese fully melt, stirring regularly
Switch slow cooker to LOW and add in remaining ingredients and spices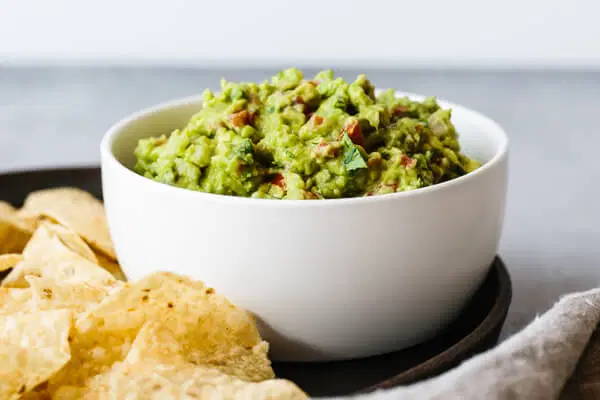 There is nothin' like a fresh bowl of homemade guacamole! It's the ultimate refreshing snack and pairs perfectly with our queso blanco recipe. This recipe from downshiftology.com is loaded with flavor, and tried and true by the BuddyLove Babes.
INGREDIENTS:
3 ripe avocados
1/2 small white onion, finely diced
2 Roma tomatoes, diced
3 tablespoons fresh cilantro, finely chopped
1 jalapeno, seeds removed and finely diced
2 garlic cloves, minced
1 lime, juiced
1/2 teaspoon sea salt
INSTRUCTIONS:
Half avocados, remove the pits and add to large mixing bowl
Mash avocados with fork until you reach desired consistency
Add remaining ingredients and mix together
Have a taste test and add more salt or lime if needed