Co-Founder Grayson DiFonzo On Balancing Motherhood And Running A Booming Brand
BuddyLove's Co-Founder, Grayson DiFonzo, Speaks on Balancing Motherhood and Running a Booming Brand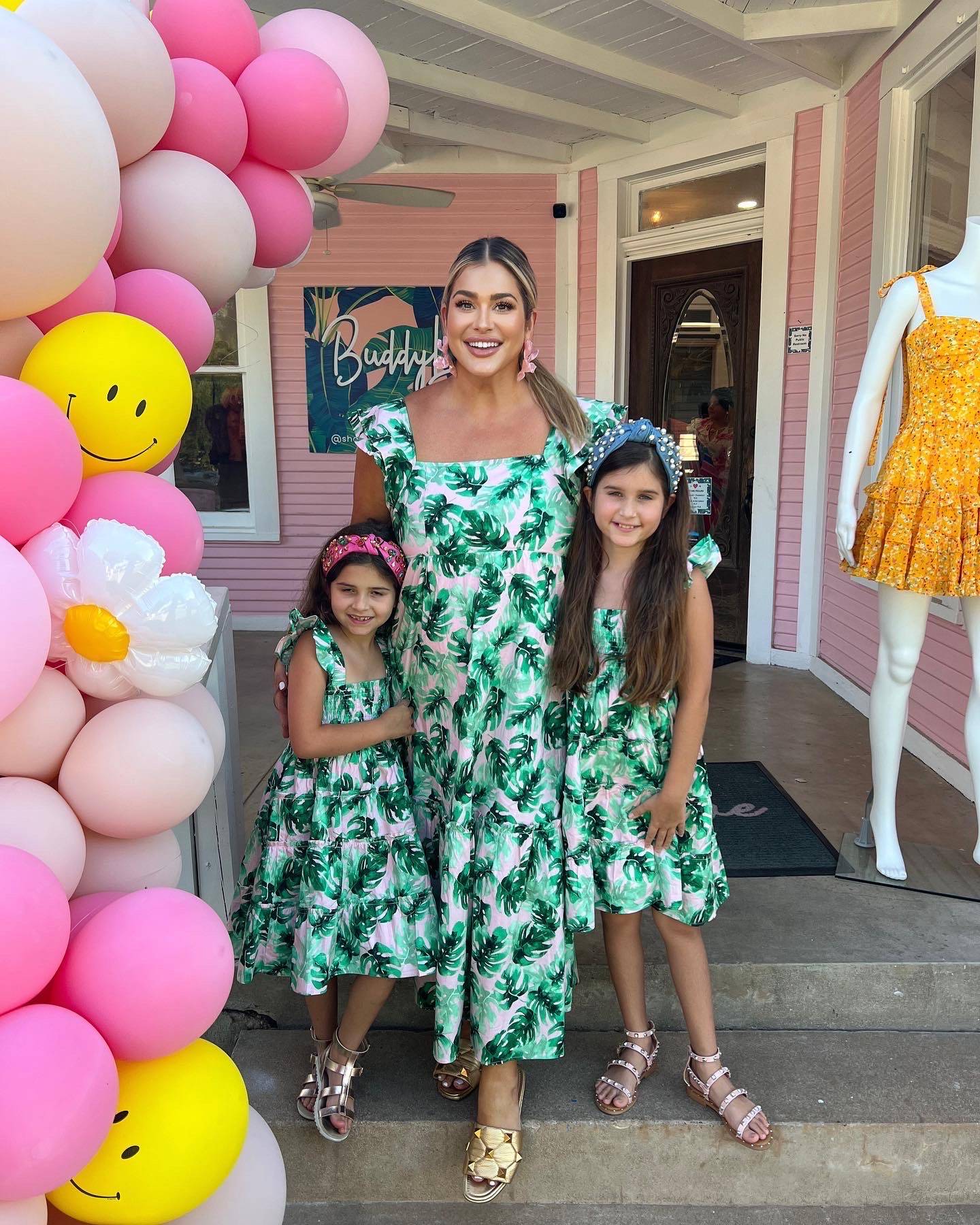 To absolutely no one's surprise, being a mom is no small feat. Motherhood is a constant juggling act and is a full-time job in itself. Throw in running your own booming fashion brand and you've reallllly got your hands full!
*Insert BuddyLove's CEO and Creative Director + Designer, Grayson DiFonzo!*
Grayson is a total boss babe and mom to two equally fabulous girls, Lola Bett (9) and Gigi (7). Today, we are chatting with Grayson about the highs and lows of balancing motherhood and running her own business, and getting her tips and tricks for all working moms!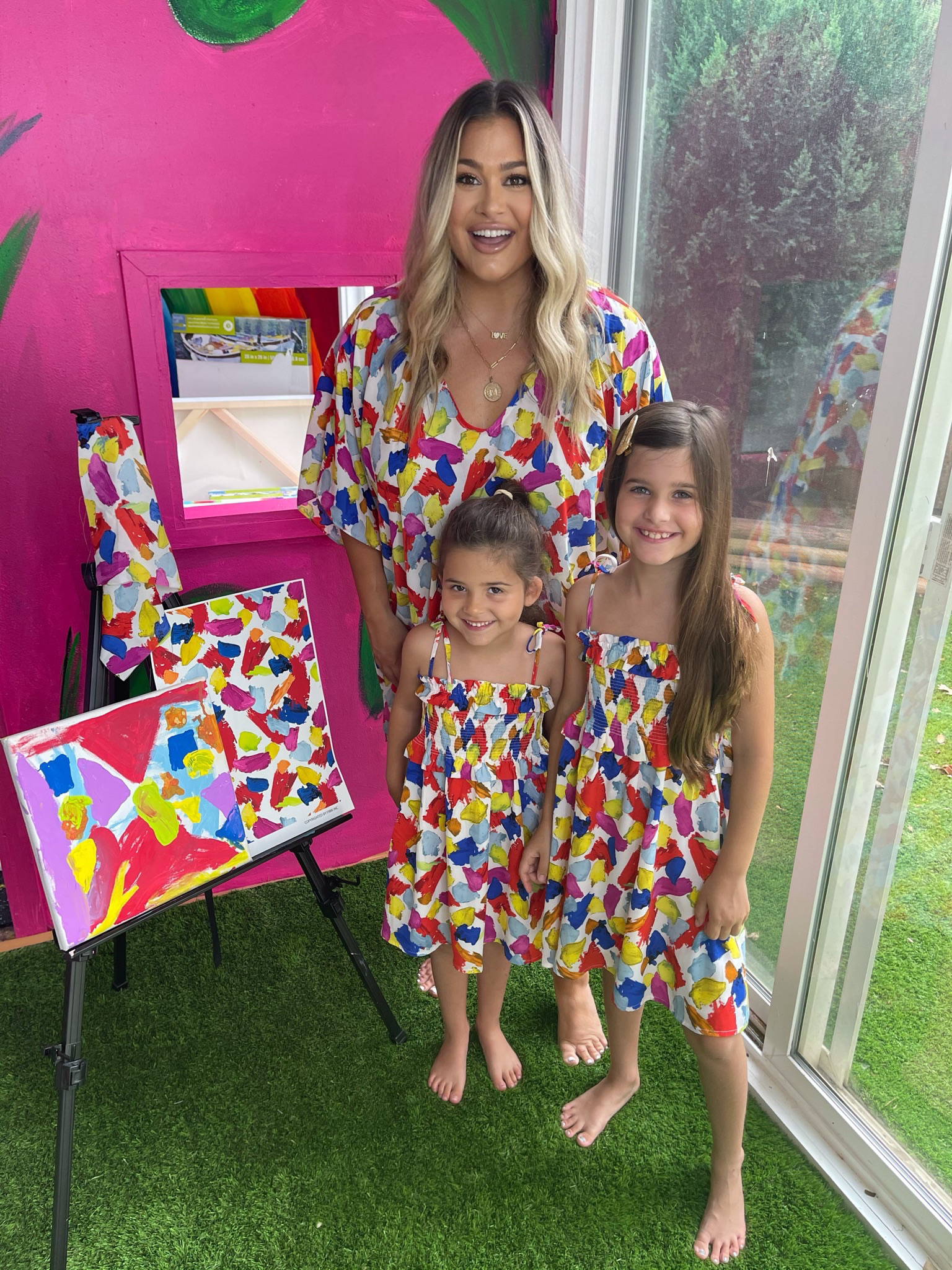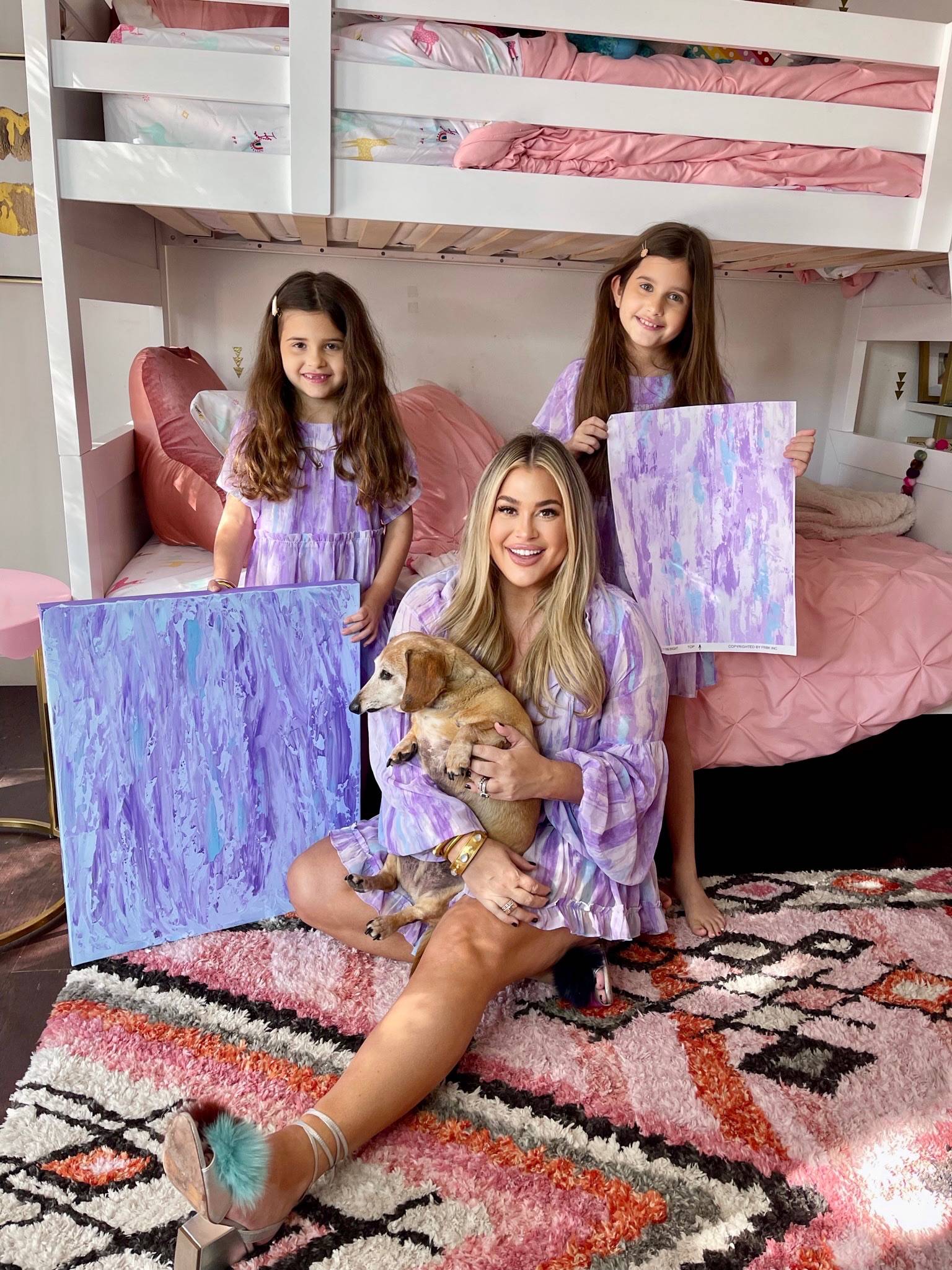 What is your favorite part of being a mom while running your own brand?
Being able to travel the world with my children and being able to bring them to the office, and on set, for photoshoots and lifestyle opportunities. My oldest, Lola Bett, was on a photoshoot set when she was just 5 days old!
The best part of being an entrepreneur is you get to do both. Don't get me wrong, it is challenging and difficult but super fulfilling. I love seeing the way my children gravitate to the industry. Lola Bett and Gigi have already designed their own prints for some of our best selling BuddyLove styles!
My oldest loves the design process and being part of the creative process. My youngest, Gigi, wants to be in front of the camera lens making Tik Toks and reels while expressing herself through fashion. She's already a fashion icon at age 7! :)
Both girls are experts at taking my old fabric swatches and samples and making them into clothes for their dolls. They each have their own unique styles and I love being able to help bring them to life!
What is the most challenging part of running your own business and being a mom?
The most challenging part is missing out on some of the girl's bigger events. Missing picture day or a program at school once in a while really gets my mom guilt going. I have to work daily on turning off my work brain and being fully present in whatever the girls have going on!
How do you balance this?
I surround myself with a great support system! I have family, friends, and employees who will drop anything to help me out in a pinch. It truly takes a village and I have the best people in my corner!
You mentioned experiencing mom guilt. How do you manage this?
Ahhh, mom guilt - ALL moms deal with this. Whether you are a working mom or not, we all have it. I try to make all of my moments with them important, especially the times that we are just hanging around the house doing nothing. We love to put on impromptu fashion shows, do make up sessions together in the mornings, have random dance parties, and so much more. The little moments often times mean the most!
What are some ways you practice self care to be the best version of yourself?
I have grown to know when I need to take a break and walk away. My biggest indulgence is getting a weekly massage. Morning hot girl walks are one of my favorite ways to get my day started on the right foot. There is just something so calming and grounding about getting up with the sun, turning on a podcast, and taking a quick walk around the neighborhood! Taking care of myself is a must if I want to be my best self.
What are your Top 3 Tips for being a working mom?
Take care of yourself and put your needs first. You can't fill everyone else's cups if yours is empty!
Look good, feel good. Hit the gym. Get the mani/pedi. Schedule the blowout and spray tan. Whatever make you feel your best, do it! You and your family will be better for it.
Follow the golden rule. Any time you feel like sending a bitchy email, type it up, save it to drafts and read it the next day. You will probably realize you don't really want to send it. Little things like that will start to reflect in your day-to-day life and your kids will notice, and hopefully follow in your footsteps!