BuddyLoves MAMAS!
Happy Mother's Day to our
BuddyLove Moms! We love you!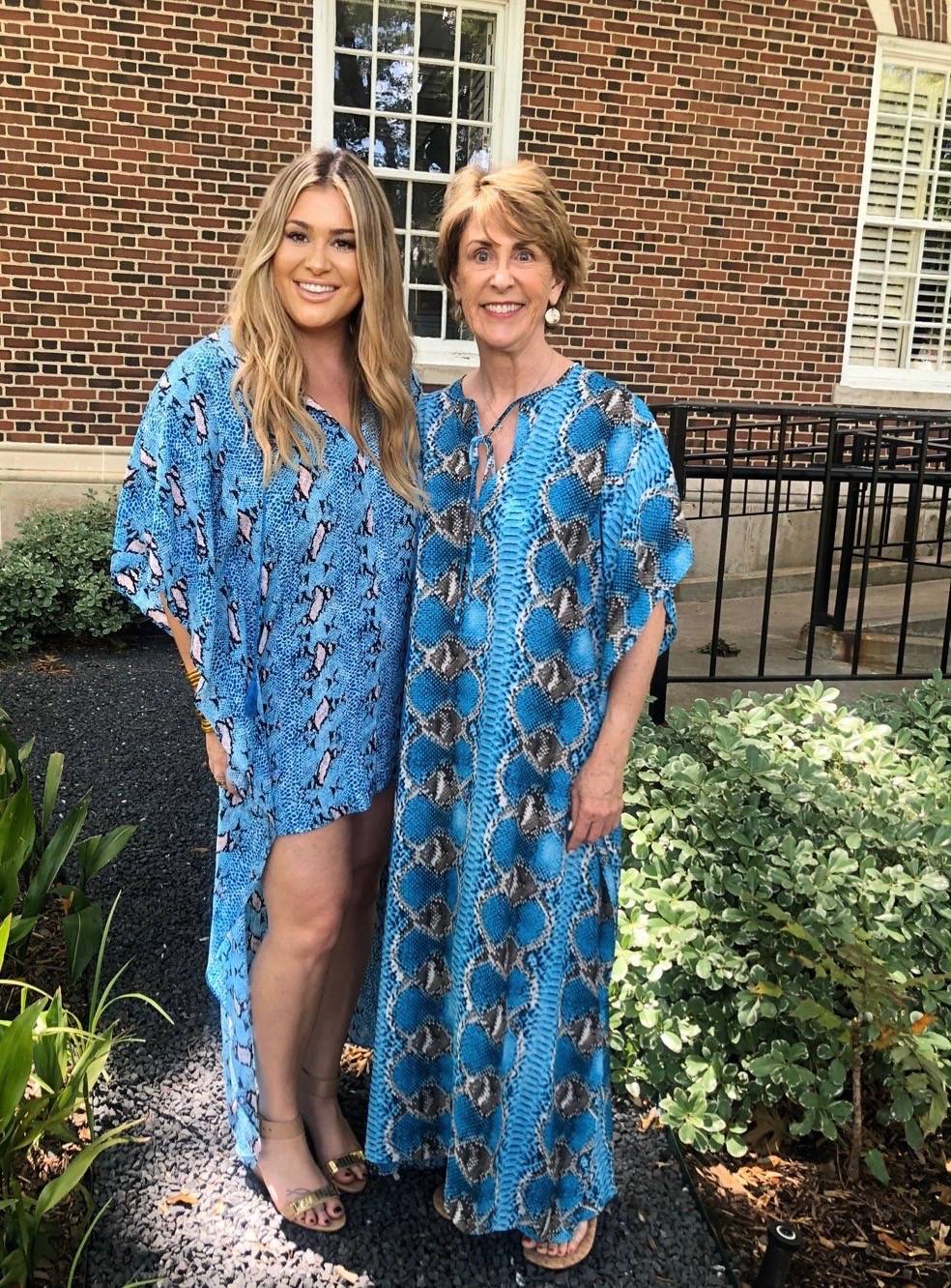 @buddylovesgrayson + Bebe
Bebe is the mother of our very own CEO and designer! She is cool, funny, selfless and always makes sure her kids and grandkids are living it up. Everybody loves Bebe!
Bebe's favorite BuddyLove styles: The Miller and Derby Maxis
---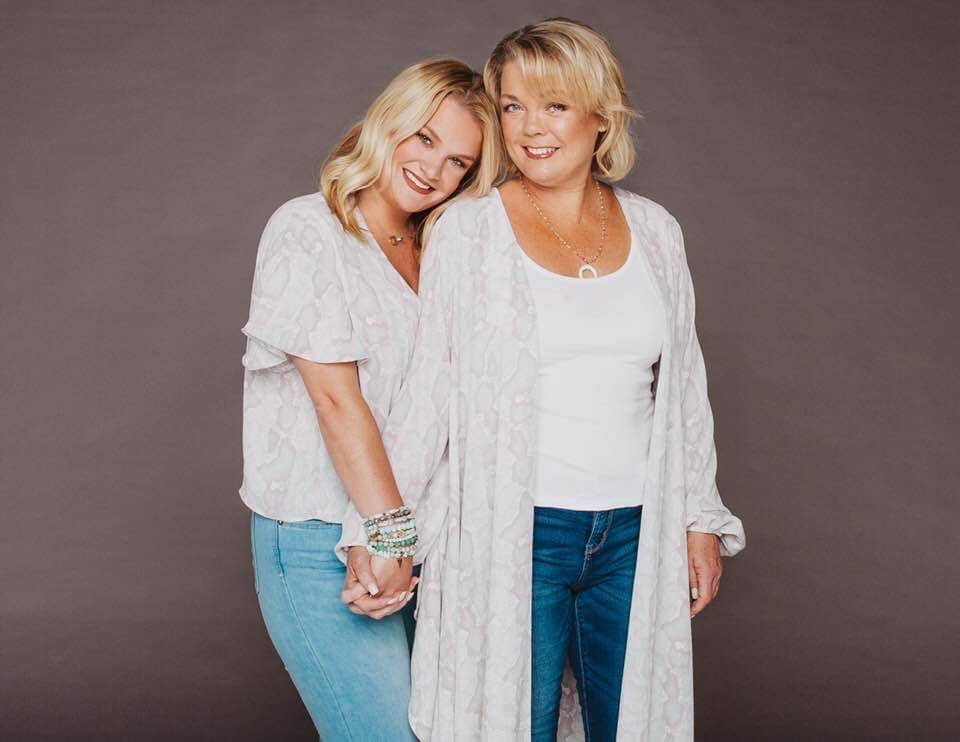 @buddylovespaige + Sandy
Sandy is a great mom who would do anything for her kids or grandkids, especially if it involves bugs or being outside! I would say she invented the word milf because I heard that about my mom in the fourth grade before that word even existed anywhere. She does love the shorty shorts!
Sandy's favorite BuddyLove styles: The Stoney duster and Sheriff shorts
---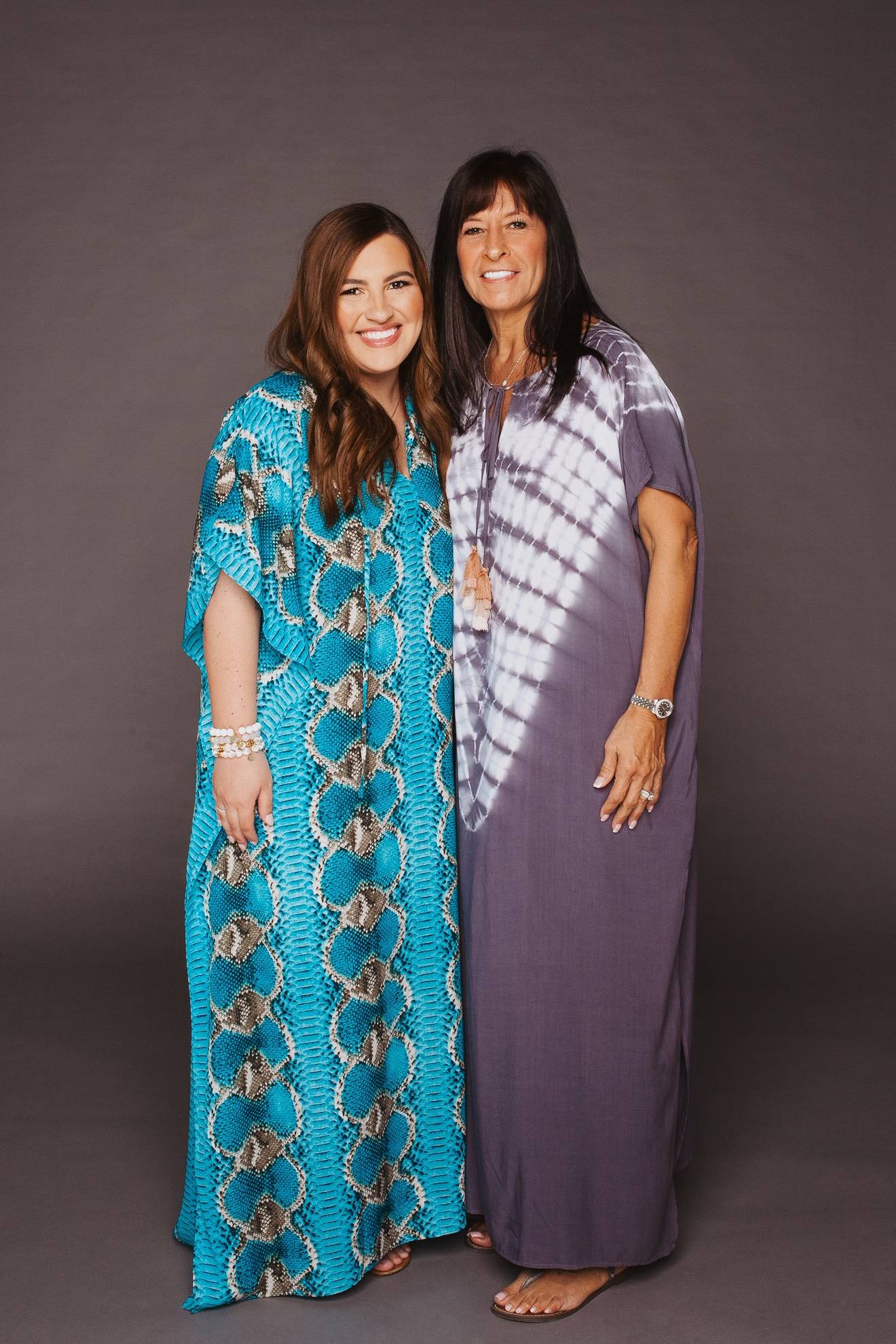 @buddyloveskelly + Kathy
My mom is not only an amazing mother, but an even better Gigi. She's always gone out of her way to put her kids first and now she does the same with her three grandchildren. She is generous, loving, and always available if we need her. Love you mom!
Kathy's favorite BuddyLove styles: Avril, North and Greek Tops, and all BL coverups and tunics
---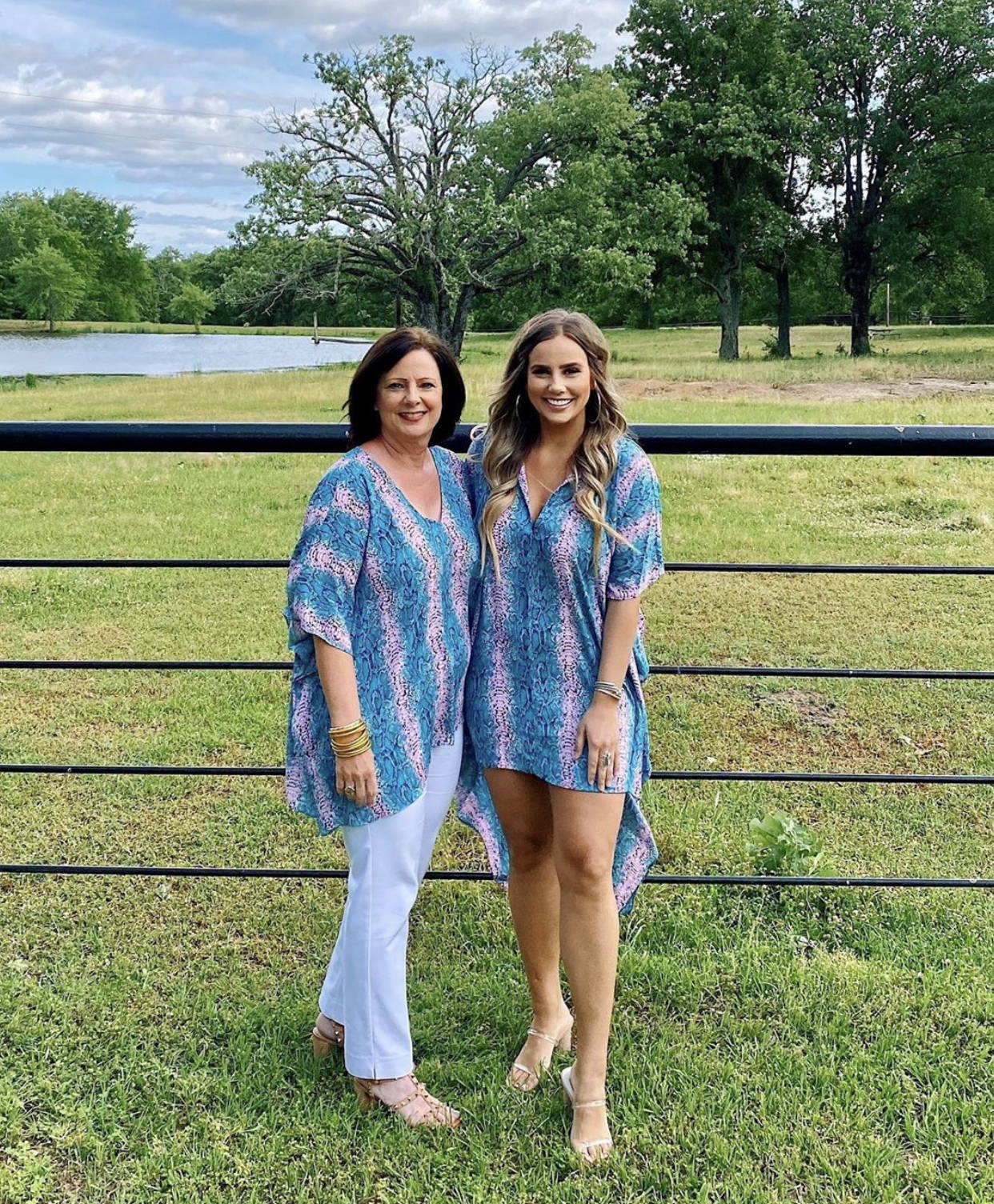 @buddylovesrachel + Crystal
My mom has been a stay-at-home mom for 29 years. My mom sacrificed her professional dreams to ensure that I could have mine. She chose a career that paid nothing and rarely received a "thank you". She was a part of every PTA board, attended every volleyball game and practice, proofread countless papers and resumes, and has gone above and beyond anything I have asked her to do. I inherited my love of food and travel from her. Recently, she started her own food and travel blog where she plans detailed trips for people going on vacation. She is kindhearted, giving, and selfless. I couldn't be more proud to be her daughter.
Crystal's favorite BuddyLove styles: The Avril and Greek Tops, and Stoney dusters
---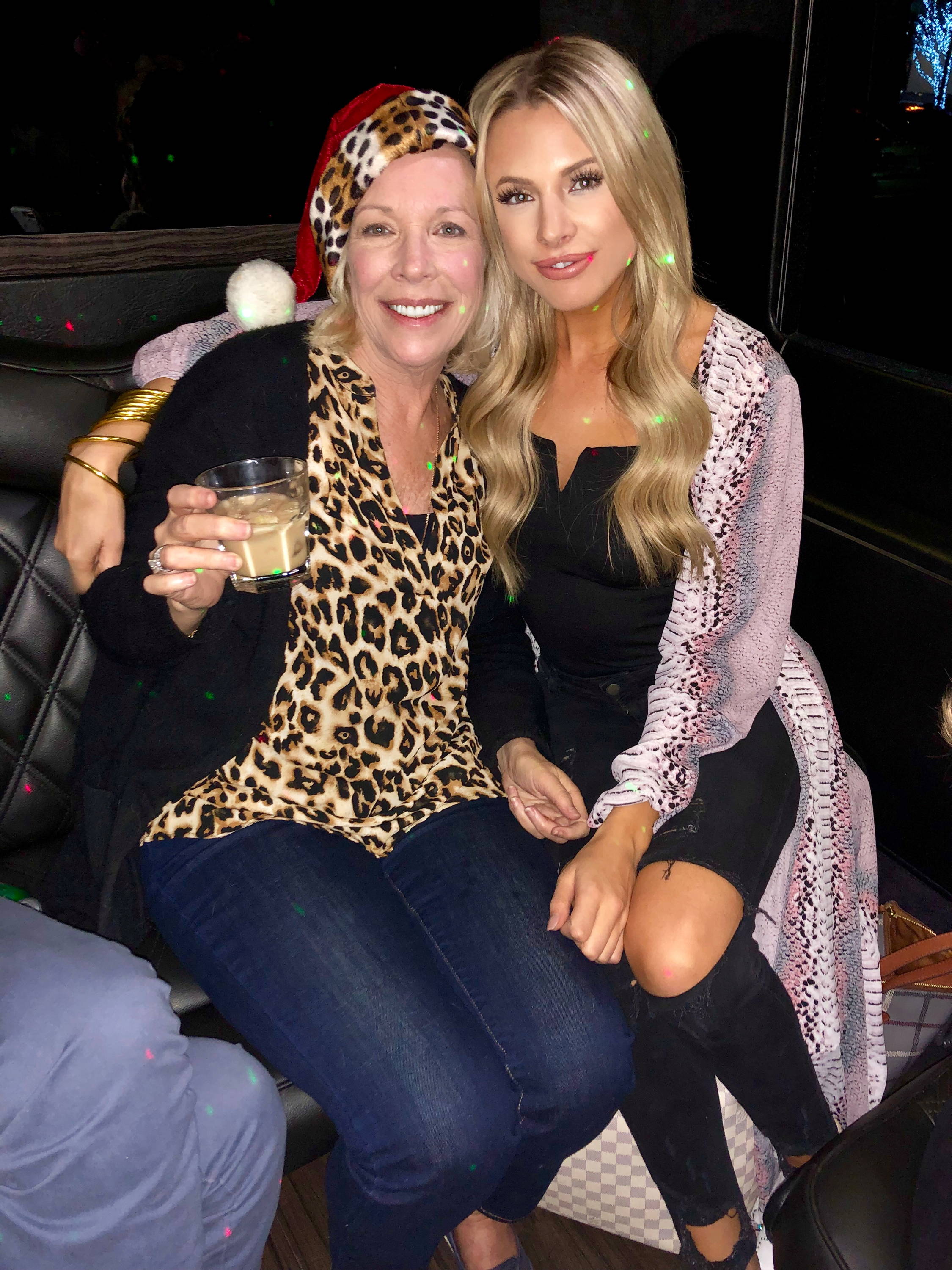 @buddylovespage + Susan 
I love my mom because she's my best friend and we text all day, everyday. Our favorite things to do together are: drinking beers outside in her backyard by the lake, laying in bed watching Friends and cuddling the dogs, and cooking together. Her entire closet is BuddyLove!
Susan's favorite BL styles: The Avril Top and Pina Colada Tunic
---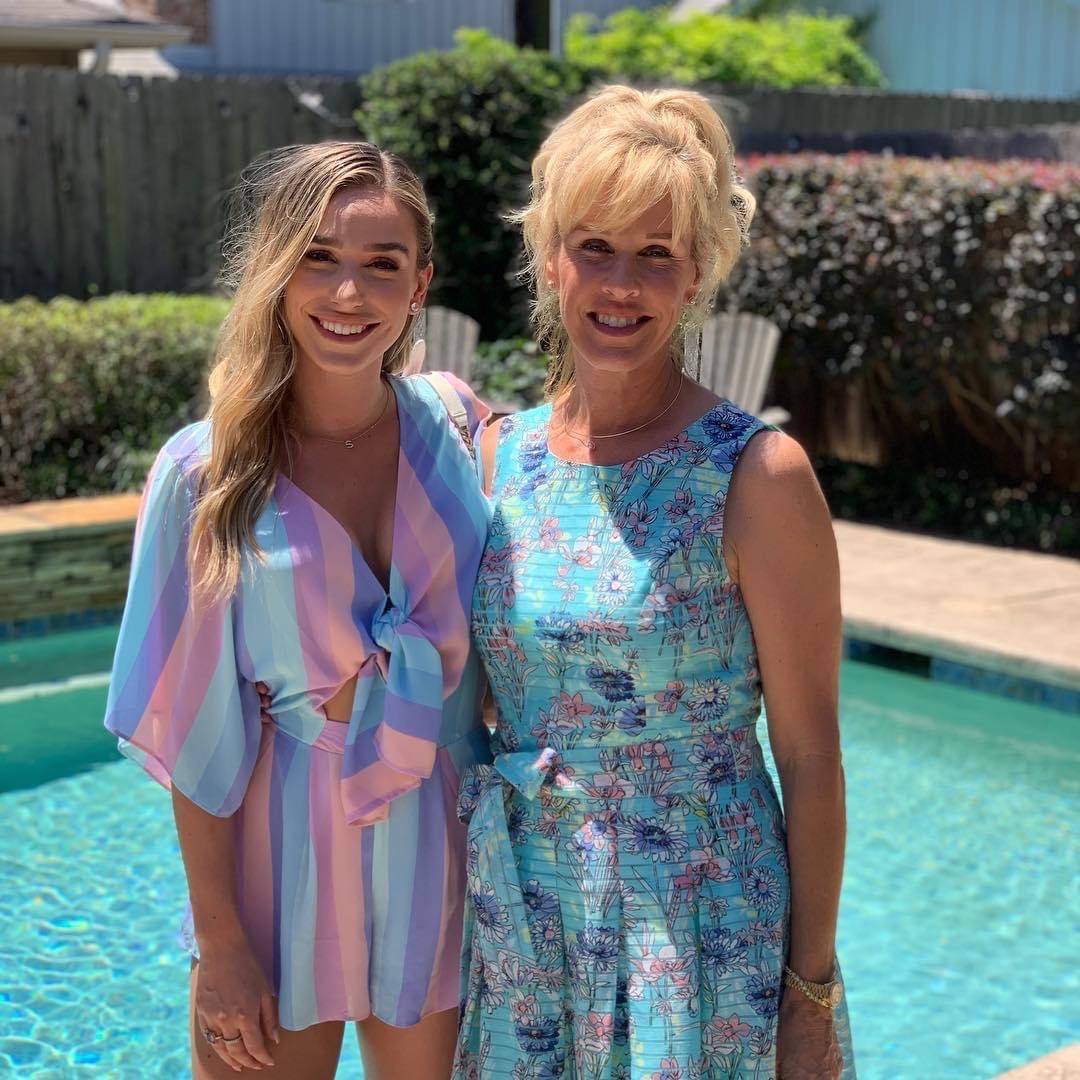 @buddylovesbre + Barbie
My mom is cool because her name is Barbie - You can't get much cooler than that. And she drinks Chardonnay all day baby, and I respect that.
Barbie's favorite BuddyLove styles: The Stoney duster, Miller maxi, and North tunic
---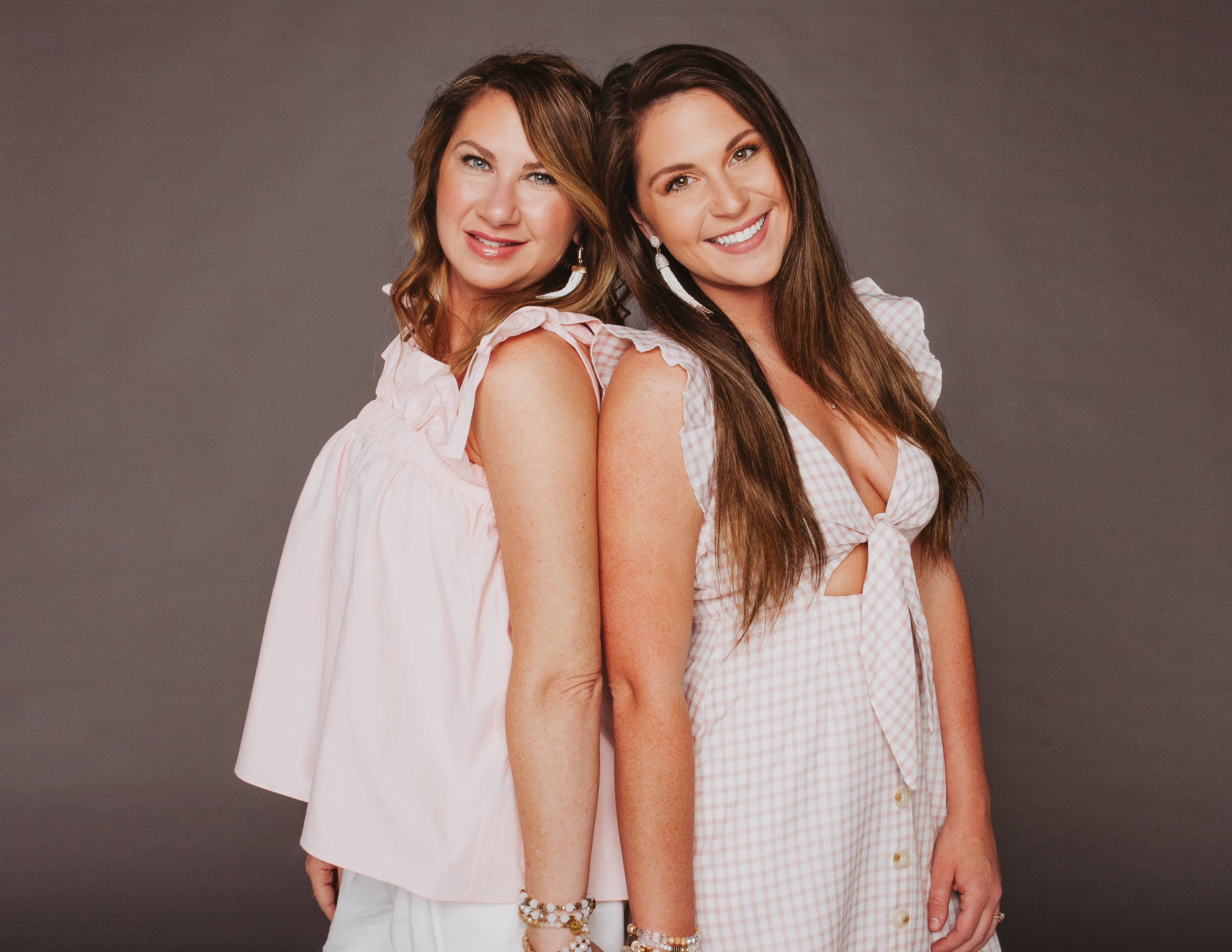 @buddylovestaylor + Nancy
Nancy is awesome because she's cute, fun and has managed to keep up with 2 crazy daughters. She's worked for CPS for over 25 years which makes her an even better CeCe to her first grandson. Nancy loves BuddyLove more than white wine!
Nancy's favorite BuddyLove styles: All BL Maxi dresses, but especially the Derby and Miller maxis
---
@buddylovesblythe + Leslie
My mom is the bomb.com because she's always there for anyone who needs help, no matter what. I know she loves her kids more than anything because she has been able to put up with us for so many years.
Leslie's favorite BuddyLove styles: The North Tunic, Roberts Duster and Joy Cardigan
---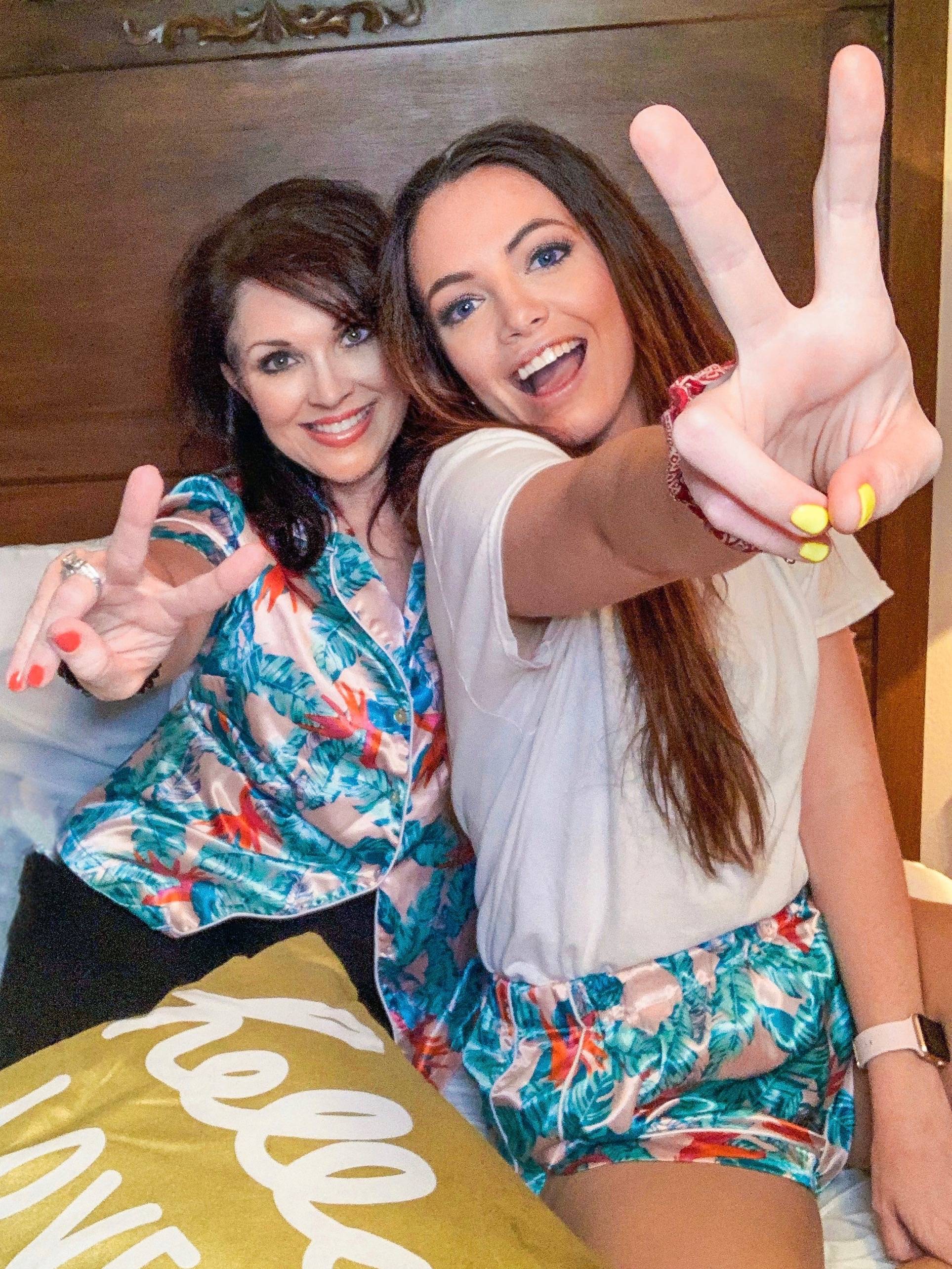 @buddylovescaroline + Lillian
I love my mom because of her constant selflessness! She's a sweet southern belle with a bright personality which makes her one of BuddyLove's biggest fans. You can always find her in a BuddyLove cheetah or snake print!
Lillian's favorite BuddyLove styles: The Stoney Duster and Michaels Leggings
---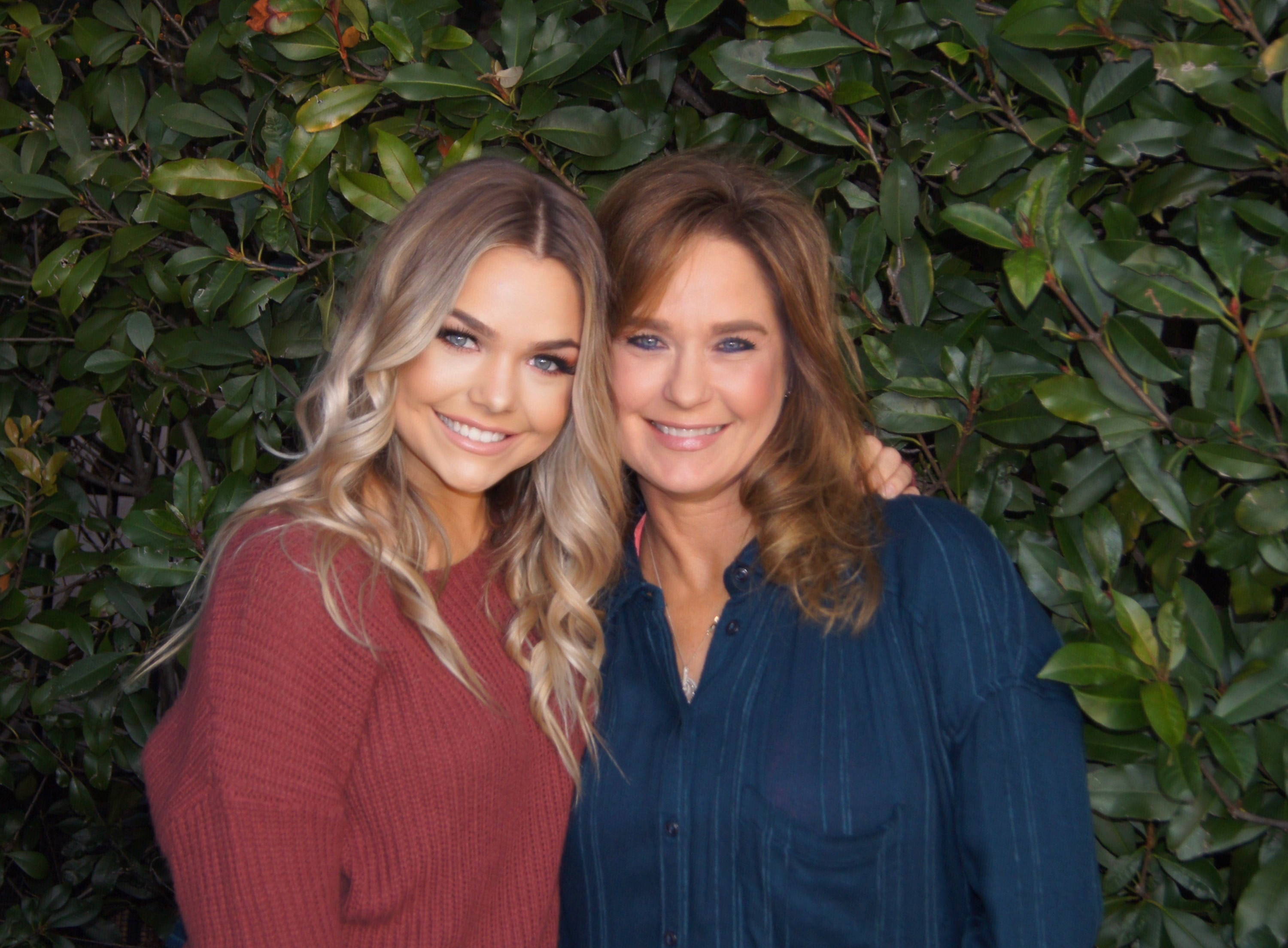 @buddyloveskatie + Laura
Being the only girl in the family, my mom and I have a special bond. I drive her nuts with my boyish tendencies but I know she loves me for it. Yes, her eyes are really that blue. We make each other laugh the whole time we're together and I wouldn't have it any other way.
Laura's favorite BuddyLove styles: The North Tunic and Miller Maxis
---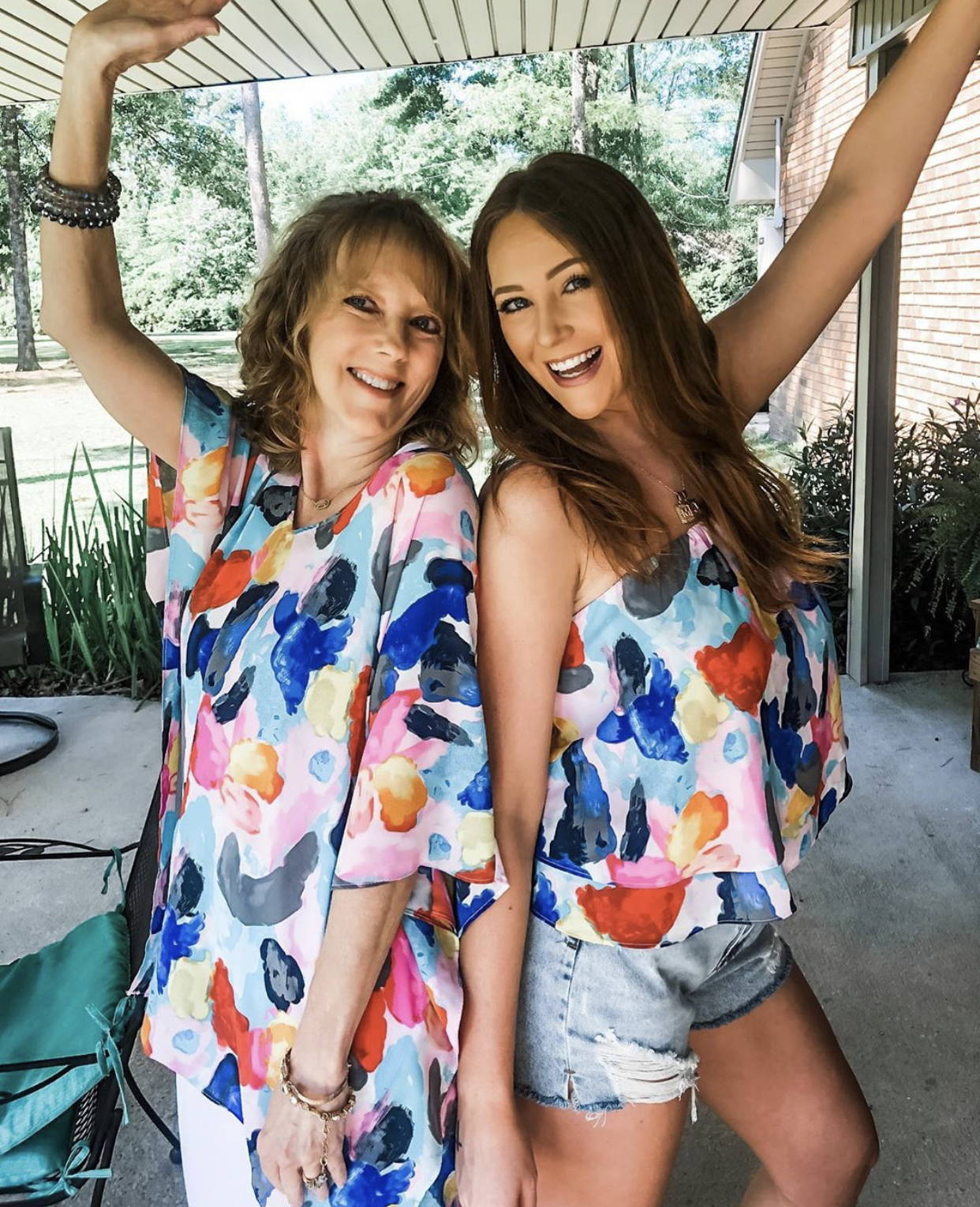 @buddyloveskatielynn + Janet
Janet loves BuddyLove because it represents what it means to have fun with different styles of clothing that are suitable for all body styles, specifically for middle aged moms like herself trying to remain trendy! I love my mom because she knows how to have fun and always goes above and beyond for her kids.
Janet's favorite BuddyLove styles: The Avril, North and Anniston Tops
---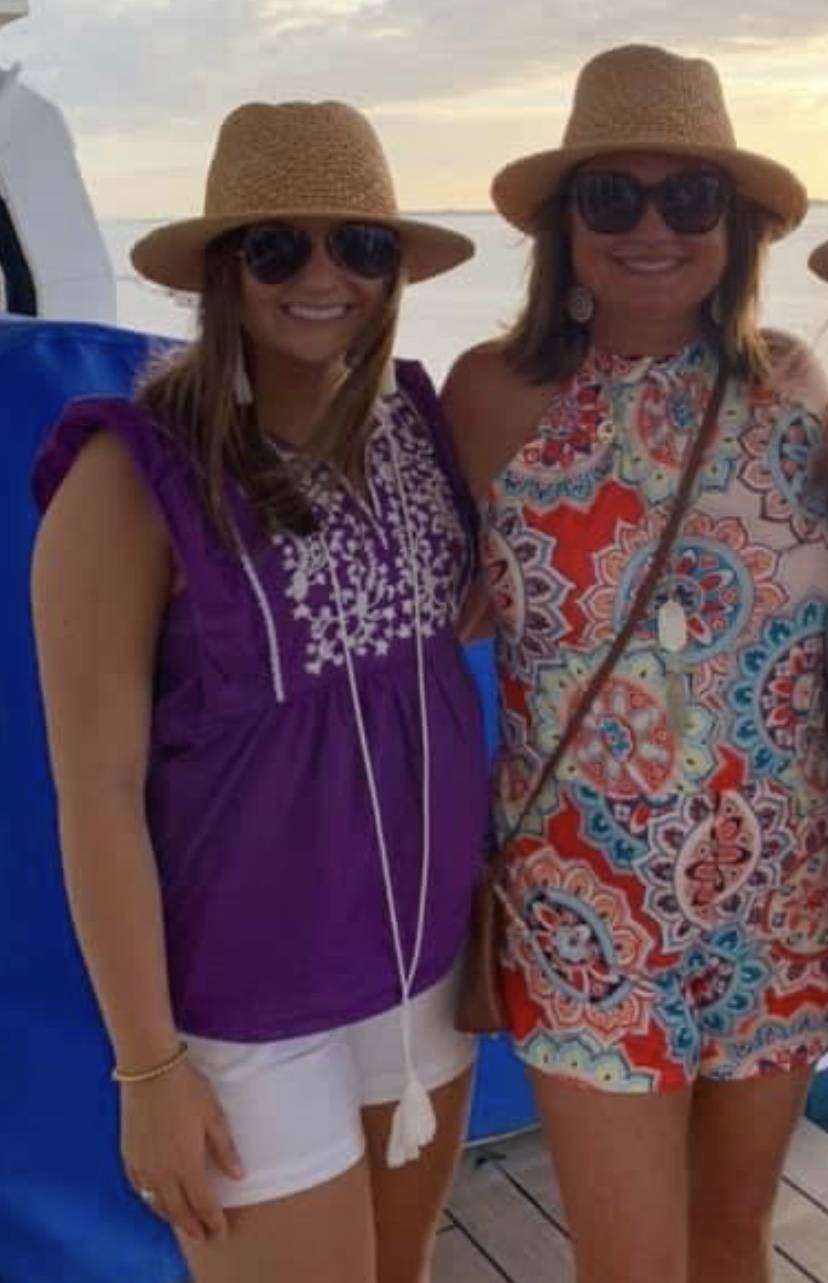 @buddylovesnatalie + Erica
My mom deserves the best Mother's Day, and everyday, because she is so charismatic and the best mom I could ask for! She has inspired me to become the woman I was meant to be!
Erica's favorite BuddyLove styles: The Avril and North Tops, and Boss Jeans
---
Thank you to all the mamas out there for raising the women of the BabeCrew! We wouldn't be who we are today without our moms!

XOXO, The BuddyLove Babes