40 Things I've Learned in 40 Years- Grayson
40 Nuggets of Wisdom from our HBIC, Grayson!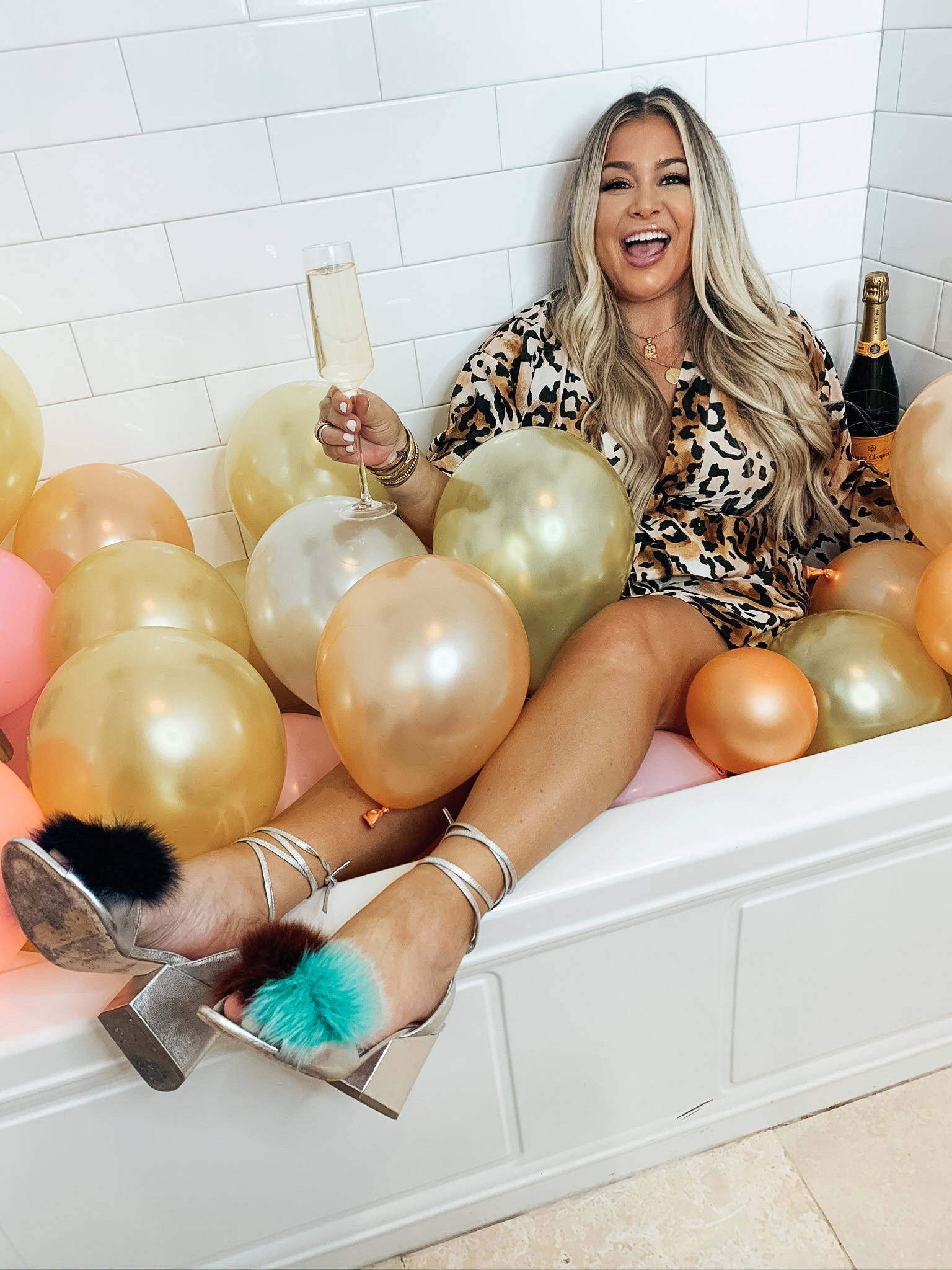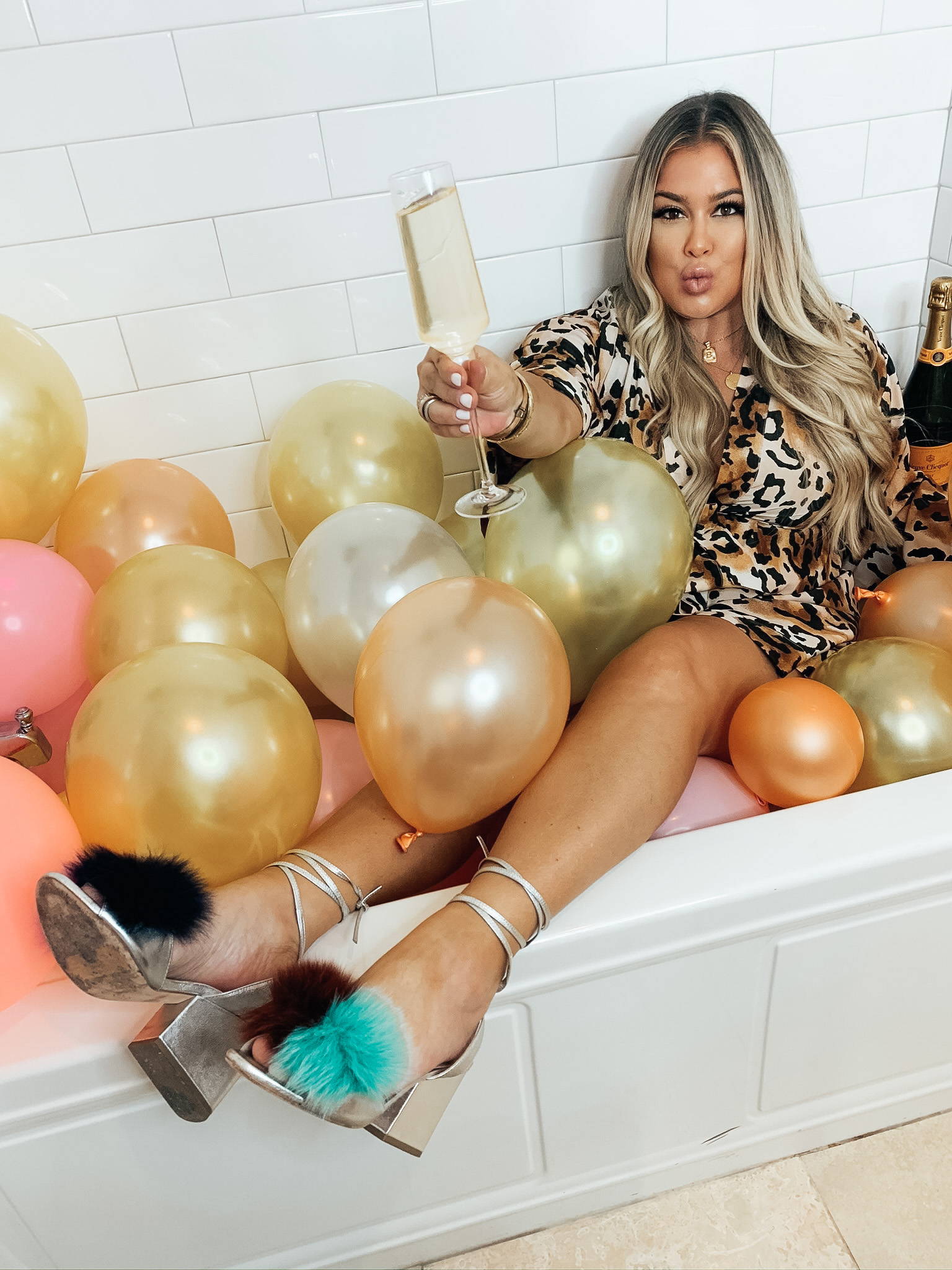 As I say goodbye to another decade, I really wanted to take the time to sit down and reflect on my last 40 years. FORTY! I can hardly believe I'm even saying that. After all those years of learning and growing, I narrowed down my top 40 words of wisdom, lessons learned and words to live by!
1. You don't have to be a bitch to be a boss. 
2. Lead with kindness and compassion.
3. If you want to be a part of my team, it doesn't matter what you know or what you learned. I'm always looking for that special "it" factor. This will always get you ahead.
4. Surround yourself with people smarter than yourself.
5. Learn to delegate - I started off doing everything myself. I had to work at giving up responsibility so we could grow.
6. Mom guilt - It's a thing. You will always have it. Get over it.
7. When you want to tell someone to f*** off in an email, sleep on it - Composure is key.
8. Seeing my team and the BuddyLove Babes happy and forming lifelong friendships gives me great joy. Seeing them personally and professionally grow gives me energy and happiness.
9. When I have doubt or fear, I go on a walk. Hype myself up. Pray and take some me time.
10. Shopping inspires me. It's also a form of therapy.
11. The key to starting your day off great is waking up early, as hard as it is. Get to the gym. Early rising gives me time to get my mind ready. Have a cup of coffee. Kiss my babies. Never rush out of the door. It's anxiety inducing.
12. Don't eat salmon for breakfast, lunch and dinner for a week straight when traveling to LA for work trips.
13. Try new things. I'm 40 and I still don't know what my Starbucks order is. I I try something new every time.
14. Your face is your most important asset. Don't hesitate to spend money on it. Treat yourself to facials. Buy the products. Do the things.
15. Knowing what's important to you in your personal life is important. If it's drinks with friends or making it to your weekly workout class, commit to it.
16. Manifest your destiny. Put it out into the universe. I've done this every step of the way with BuddyLove. From the beginning everyone thought I was crazy. And maybe we are, but it's what I envisioned. Don't be afraid to put out into the world what you want to see!
17. Water. Drink lots and lots of water, and surround yourself with it when you can. The ocean is the most powerful natural element for me. It gives me calmness and a closeness to God.
18. Don't drink cheap champagne.
19. Love your body. Because that shit's hard and something I struggle with everyday.
20. No matter how old people are or how successful they may be, everyone wants to be told they are doing a great job.
21. When there is conflict or an uncomfortable situation, rely on the golden rule- "treat others as you would want to be treated".
22. A good laugh, especially when I laugh so hard I cry, can put me in a good mood for weeks.
23. As you get older, know when to say when. Especially with alcohol... I'm still learning. Is it worth the hangover?
24. Be nice to your spouse/partner even if he doesn't deserve it. Not many people work with their spouse, so having boundaries and learning how to deal with things is important. For example: I give Buddy the double middle finger behind his back all the time and it brings me great joy, and it keeps the peace between us.
25. Success has required me to adapt and change a lot. Fashion is a cutthroat industry. Sustaining success requires flexibility and composure. You have to literally roll with the punches. I feel like I get gut-checked with bad news on a weekly basis. You can't gripe about it, you just have to fix it.
26. Coronavirus caused us to really pivot. We've had to change our entire business model, plans and make significant shifts to our next steps. Were there tears? Yes. Was there lots of champagne consumed during this time? Yes. Am I happy with the new vision? Yes. But you have to be open to change, then move forward with confidence.
27. I have a natural ability to spot the next trend in the fashion industry and that's been my lucky charm.
28. Making body styles that appeal to all shapes sizes and ages has been a key to our success.
29. This is very important to me. I can gain ten pounds just by looking at a loaf of bread. I love buttery hot fluffy bread. It's my nemesis and I haven't eaten it in years.
30. Add more veggies and greens to your diet. Get an air fryer. It's super easy. This will change your life in so many ways. Your body and your bowels will thank you.
31. Beauty. Find beauty in every place you can. Go on a walk. Go on a staycation with your family. Anytime you can bring nature and beauty into your life do it. You won't regret it. I found out how important this is to my mental health during quarantine.
32. Be the bigger person. Going to bed at night with a clear mind and conscience is one of the best things you can do for yourself and your sleep.
33. Don't take yourself too seriously. Don't hesitate to dance or twerk it out in front of strangers on a Friday afternoon. Turn the music up if it's your jam.
34. Let your sense of humor shine. I'm definitely the most inappropriate person in the BabeCrew but I find it puts people at ease knowing they can laugh around me.
35. Pick your battles with both your children and your employees. Make sure its really worth it.
36. Take a 5. When's it all too much and you are upset with someone or something, take a break. Jump in the car and get a coffee. It's better than yelling at people. There are plenty of times I have cried in my car.
37. Fake it till you make it. I have said this since the beginning. Confidence is key. Dress the part. Own your look and smile.
38. Never eat grocery store sushi.
39. Never put cream in your coffee on work trips. The nearest bathroom is never close enough.
40. Weiner dogs are the best. They are like Xanax when I have anxiety and the best hype man when I'm dancing like a fool in the living room.